Harnessing the Power of Digital Platforms for the Greater Good
Many people dream of creating a positive impact on society with their careers. It's safe to say that Teresa Tan, Director of Public Policy, ByteDance, Southeast Asia, is someone who brings that vision to life every day.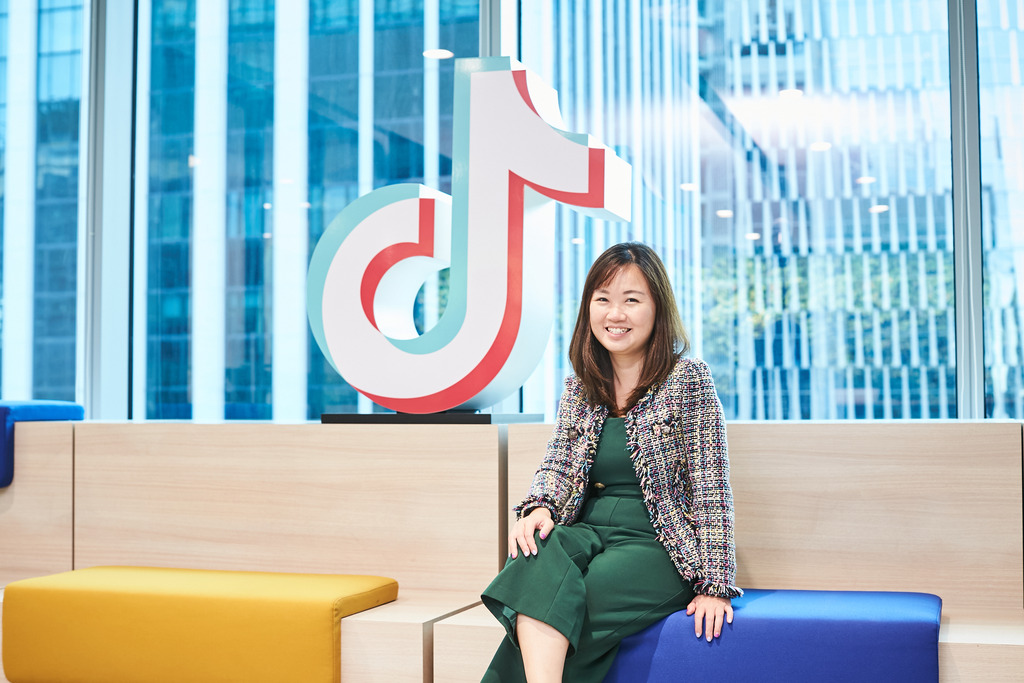 Teresa at the ByteDance office
In her role at technology company ByteDance (which owns platforms like TikTok), Teresa works to spearhead the company's public policy and government relations across Southeast Asia. She also ensures that the company brings economic and social value to the various countries it operates in.
"My passion lies in civic innovation and the intersection of public policy and emerging technology," Teresa explains, making it no wonder that she is leading ByteDance's charge to harness the power of digital media to unite people.
Promoting social cohesion
Teresa believes that building a cohesive society is about connecting people from all walks of life - which calls for concerted efforts among government and industry stakeholders, racial and religious groups, and ground-up efforts to effect change in Singapore.
She shares that TikTok is a platform that celebrates the diversity of backgrounds, beliefs, interests, cultures and more. TikTok acts as a bridge for "brands and creators to inspire and build understanding amongst communities, and provide a safe space to facilitate respectful conversations."

The platform has also partnered with MCCY to empower religious and community organisations in Singapore to educate users on issues of race and religion through social media. "By providing a safe space to have open, honest and respectful conversations around race and religion, we believe it could be more effective in raising awareness of sensitive issues and addressing misconceptions," she explains.

Talking candidly about topics on religion and race encourages users to be kinder and more empathetic. Teresa is confident that these positive behaviours would one day "extend beyond online spaces and translate into positive impact in schools, workplaces, and the wider community," creating a more harmonious society that embraces its numerous cultural differences and nuances.

Educating and uniting Singaporeans
TikTok's ability to "showcase the strength of the Singapore spirit" is a trait that Teresa remains proud of. She also explains that digital media is a "powerful tool for the community to bond and learn more about one another, while also being a great force of good to cultivate healthy, positive and affirming communities."

By allowing users to share personal stories of overcoming adversity and foster discussions around race and religion, TikTok is a positive example of how digital media can connect people of different beliefs and cultures — in spite of any differences.

Creators such as Hidayah (@nurhdyhaz), a Youth for Good creator, use the platform to debunk misconceptions about Islam and educate users on the religion's positive aspects.

Social media also provides another avenue on which users can celebrate religious festivities. For example, TikTok's hashtag #Raya2022 allowed members of the Muslim community to connect with one another. Local creators such as @usercarolhaidar and @ninja.mommy have also used the platform to share about fasting traditions during Ramadan, allowing for a greater understanding of religions and culture in Singapore.
Initiating open dialogues
Teresa, who is a panellist at the International Conference of Cohesive Societies (ICCS), dives into how people can use social media platforms to connect with different groups in society and strengthen the bonds between them. The ICCS, held between 6 to 8 September 2022, is an interfaith and multicultural dialogue that explores how social cohesion can be fostered.


Teresa sharing how digital platforms such as TikTok are working with partners to organisers to make a difference. Photo Credit: International Conference on Cohesive Societies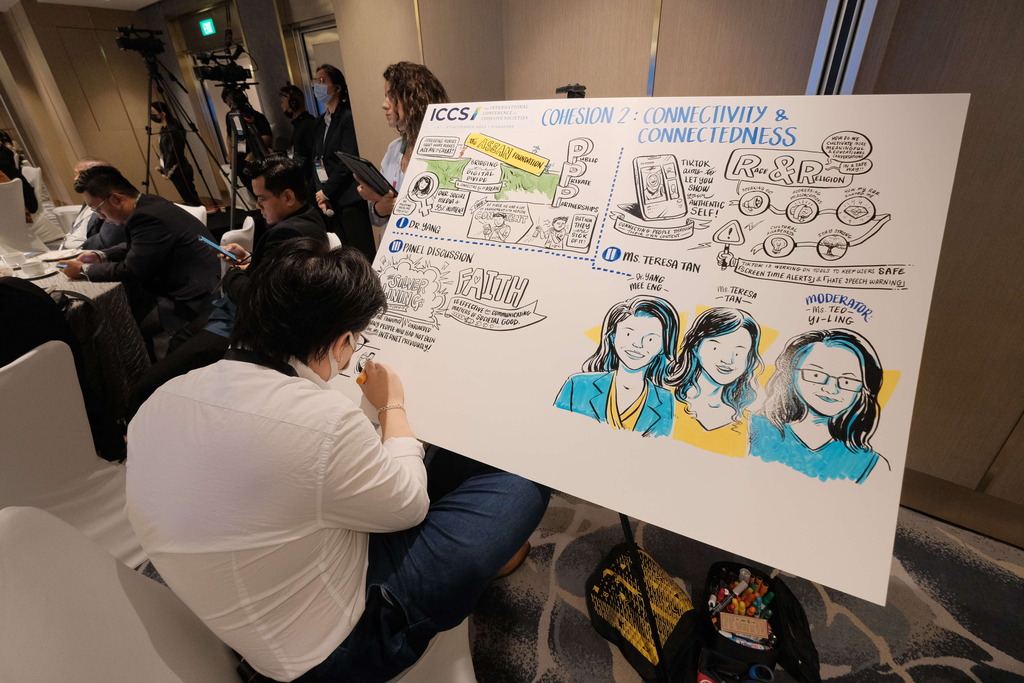 Topics discussed at the ICCS on how digital media can be leveraged to cultivate conversations on race and religion in a meaningful way. Photo Credit: International Conference on Cohesive Societies
She believes that the ICCS is important to facilitate open dialogue, and looks forward to events like this to provide an avenue to facilitate important conversations. Noting that "digital platforms like TikTok have an integral role to play in bridging connections between different groups of people and strengthening social cohesion," she expressed her hope for the audience to be inspired by how TikTok could be used as a force for good to bring communities closer together.
ICCS was held between 6th to 8th September 2022 at the Raffles City Convention Centre. The 3-day programme featured speeches by renowned speakers from around the world, panel discussions and dialogues on the themes of faith, identity and cohesion.