Swim, bike, run: Herlene Yu on her triathlete journey
A true display of grit and resilience, triathlete Herlene never gave up despite being inflicted with broken bones and torn ligaments.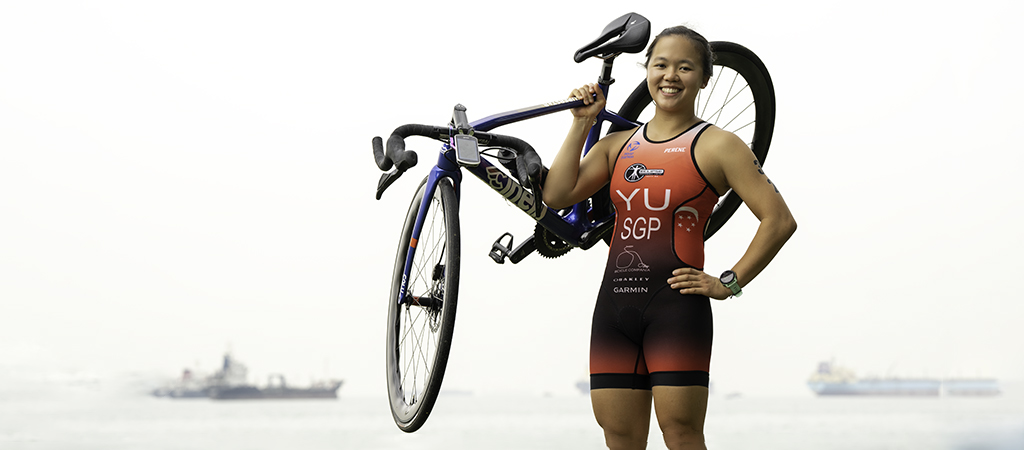 TeamSG triathlete Herlene Yu tells us about what keeps her going against the odds.
An early start
Herlene began swimming at the tender age of 3 and went competitive at 5 years old. By 16, she joined Singapore's national swimming team. But she only began her arduous journey in triathlons 3 years after that. This month, Herlene will represent Singapore for her third time at the South East Asian (SEA) Games in Cambodia, for the triathlon and aquathlon events.
Going downhill quite quickly (and literally)
Some would say that Herlene's journey was a marathon in itself.

In 2018, during a competition in Hong Kong, Herlene suffered broken bones and cartilage when her bicycle hit a curb while going downhill. She had to re-learn how to walk again and spent the next 12 months recovering from that incident.

As if that wasn't enough to deter her from chasing her triathlete dreams, in 2022, she met with a car accident during a training session. The glass from the windscreen cut her face and left her with serious facial scars.

These major incidents left her contemplating if she should call it quits. "It was a reminder to take better care of myself," Herlene recalls the process of her recovery.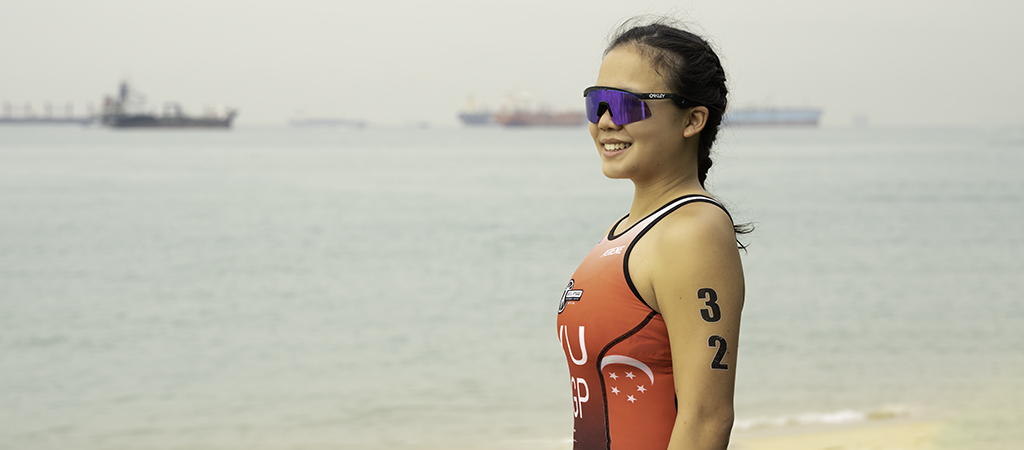 Herlene's recovery process also acted as a timely reminder to take care of herself. 
Unshaken, Herlene kept going
Fortunately, Herlene decided to rise above the odds. She kept her eyes on the prize – and to her, being able to represent Singapore at higher races such as the Asia and World Cups, as well as the Olympics 2028, was worth it.

While she performed her personal best at the last SEA Games in the Philippines with 2 silver medals from the triathlon and duathlon mixed relay events, Herlene is aiming for a gold in the upcoming competition.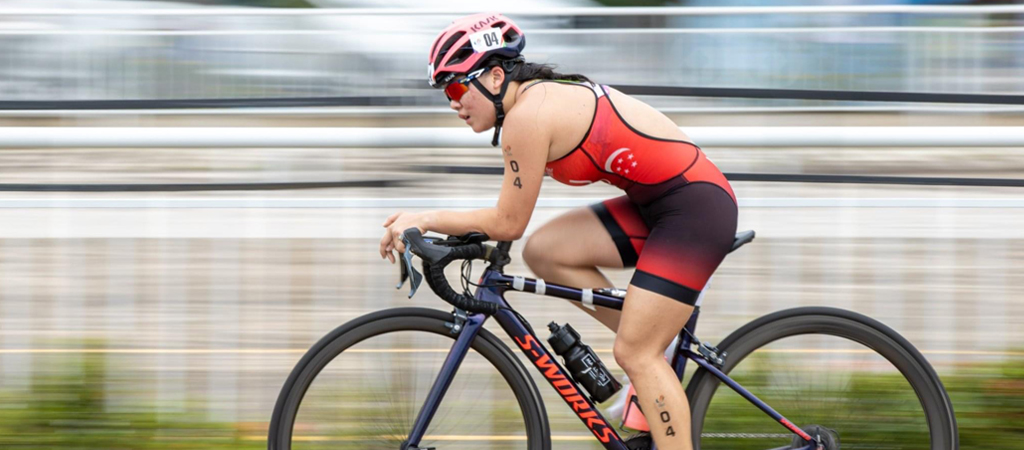 Herlene at the 2021 SEA Games in the Philippines. Photo credit: Herlene Yu
Currently based in Australia, she is juggling between training for the sport and an education in physiotherapy. She balances her time and commitment between the two.

A day in the life of a national triathlete
Herlene starts her day as early as 4.30am, first swimming for about 1.5 hours before hitting the gym and subsequently riding home. She trains for an average of 20 to 25 hours a week.

Her free time, though rare, is spent at the beach or on her volunteering activities. She has helped the homeless and assisted an elderly church member with her gardening and daily chores.

With most of her family in Singapore, it can get quite lonely for Herlene, especially during competition seasons. Her parents are usually present to support her only when she is competing in Singapore.

But she presses on.
Having a clear purpose will help push and motivate you to keep going especially when the training or race gets really hard, and you get put into a red zone when you start to question yourself a lot.
Two peas in a pod
With aquathlon being included for the first time this SEA Games, her older sister, Hillary, who also resides in Australia but had retired from sports for some time, decided to return to training. Hillary qualified for the aquathlon race event. "With my sister being around, both of us are able to train with one another and this is a rare opportunity," Herlene shares.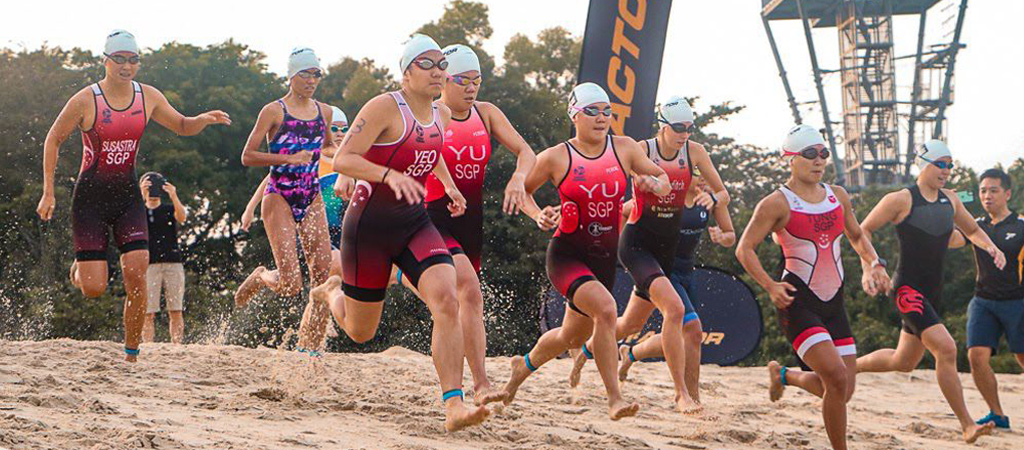 Herlene getting ready for a swim alongside her sister, Hillary at the SEA Games Aquathlon trials in January 2023. Photo credit: Herlene Yu 
Besides her family, she is also grateful for the support from her coach, Stuart Durham, who has been training with her for five years, as well as the Triathlon Association of Singapore and the Singapore Sports Institute for working behind the scenes and supporting her through her races.

Let's cheer on Herlene and all her fellow TeamSG athletes at the 32nd SEA Games!