Esports' hype man
Life as an esports shoutcaster isn't easy. More than just understanding how the game works, Daryl Lim must constantly keep the energy high to entertain the audience.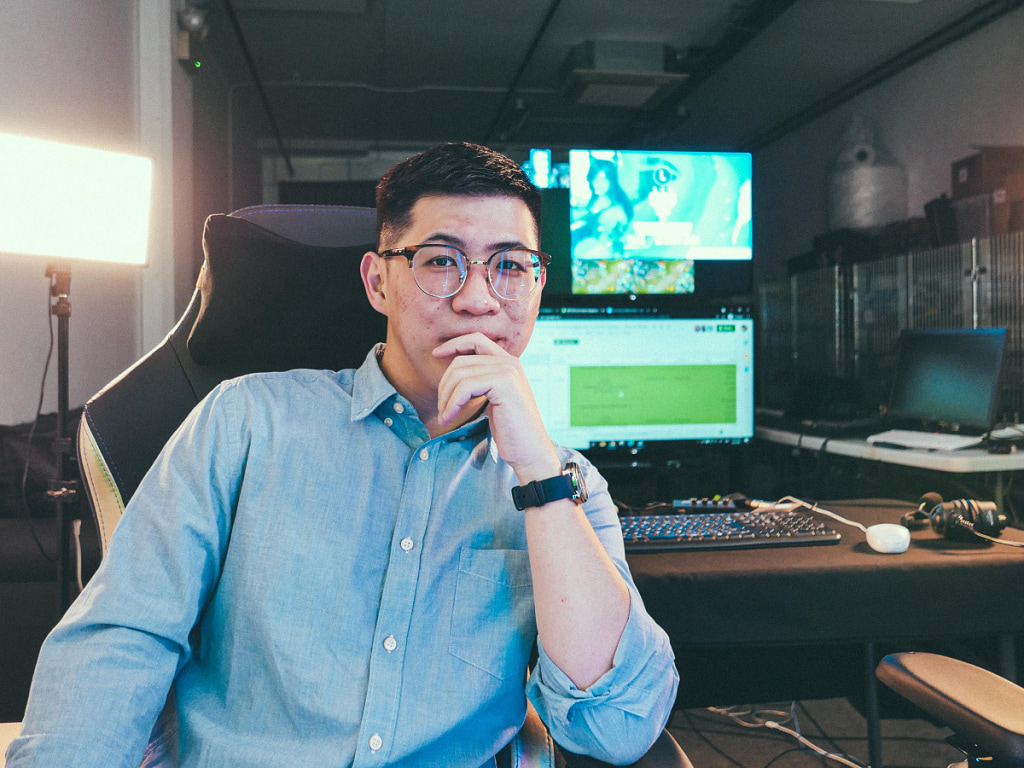 Instead of becoming a gamer, Daryl Lim decided to become a shoutcaster, providing live commentary for esports matches.
As a teenager, Daryl Lim's parents were worried that he was spending too much time gaming. Like many of his secondary school peers, he was hooked on the multiplayer online battle arena video game Defense of the Ancients, or DotA.
"I started out playing DotA when I was 14 and my parents would constantly nag at me to study. It got to a point where I would go to LAN (local area network) shops after school and only go home at 6pm for dinner," says Daryl.
He was keen on becoming a gamer, but switched gears when he discovered professional shoutcasting in 2012. Like traditional sports where hosts give a play-by-play of what's happening on the court or field, a shoutcaster provides commentary and amps up esports games for viewers with their energy.
The excitement and thrill appealed to him, so he jumped at the opportunity when he saw an ad by online gaming giant Garena looking for amateur shoutcasters. He was so nervous that he was convinced that he botched the audition. But the casting team saw his potential and recommended that he start out as an in-game observer. From there, he honed his skills.
"They were kind enough to free up time for practice when I approached them," he says. But he also put in the work to up his game. He would watch videos of his casts to see where he could improve. Then working with the casting team, they would go over everything from word choice to sentence structure in old matches, and analyse how the audience reacted to them. It was an intense period for Daryl as the team would meet up to four times a week, with sessions often going beyond the 3-hour mark.

It took him almost a year of practice before he was ready to be a shoutcaster and branded himself as Daryl "HungryCasts" Lim.
Daryl plays off the energy of his co-hosts when they comment on esports matches. Recently, he shoutcasted the 2021 League of Legends: Wild Rift SEA Icon Series Singapore: SummerSeason Playoffs by Versus Asia with co-host, Grandon Oh.
It takes more than hellos and small talk to make it in the industry. Shoutcasters do live commentary, and act as game analysts as battles develop quickly across different locations on a gaming map. Unlike traditional sports such as football or basketball, where goals and slam dunks speak for themselves, moves and plays in esports may not be as intuitive for viewers.
"The big plays and game-changing moments in most esports titles require some context and explanation," Daryl explains.
Even so, viewers tend to be critical of people in Daryl's role. "Everyone thinks they know a bit more about the game than the casters, so occasionally, there's some critical feedback."
While he has found success in the shoutcasting arena, it took a while for his parents to come around to the idea. His mother, a human resources consultant, wasn't keen on him joining the industry as she was concerned about his future. But when she saw him doing well, she changed her mind and even encouraged him to take a gap year from his undergraduate studies at the Singapore Institute of Management to shoutcast full-time.
My parents have been very supportive, albeit after a bumpy beginning.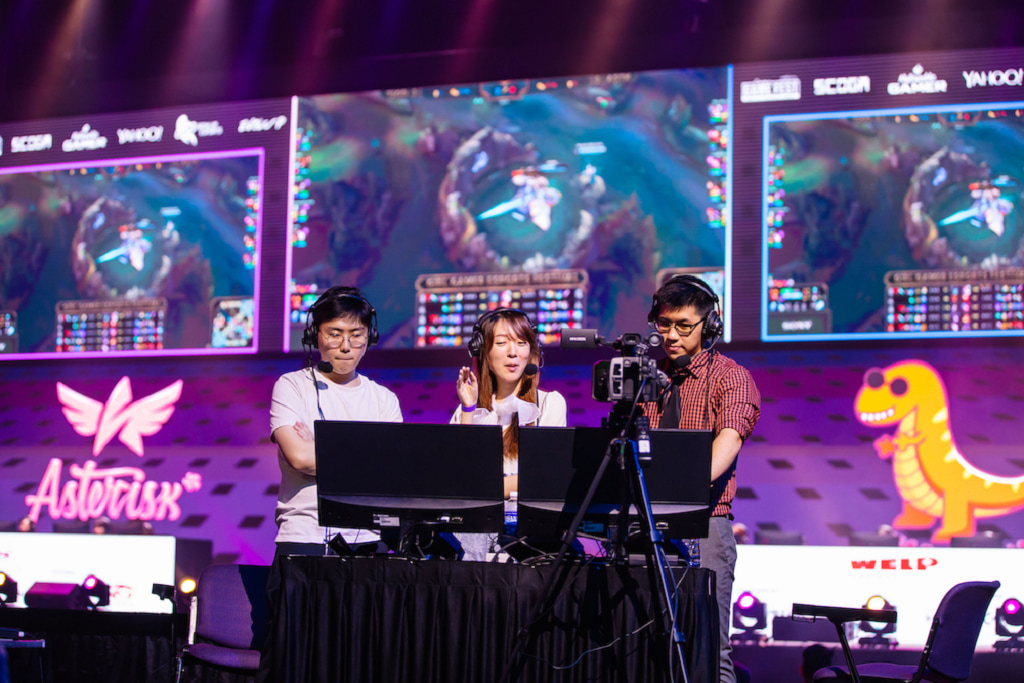 As a seasoned shoutcaster, Daryl (right) has hosted major events like the GirlGamer 2019 Esports Festival World Tour Singapore Qualifier, which was held at the Singapore Indoor Stadium. (Image courtesy of Daryl Lim.)
Today, Daryl is just one of about 15 professional esports shoutcasters in Singapore, and is a mentor to those who are new to shoutcasting. He started a mentorship programme with the Singapore Cybersports and Online Gaming Association (SCOGA), where he holds workshops. The association, which was started by a group of passionate gamers, has other opportunities for youths to become esports athletes, coaches, and managers through its Esports Academy – an initiative that is supported by the National Youth Council.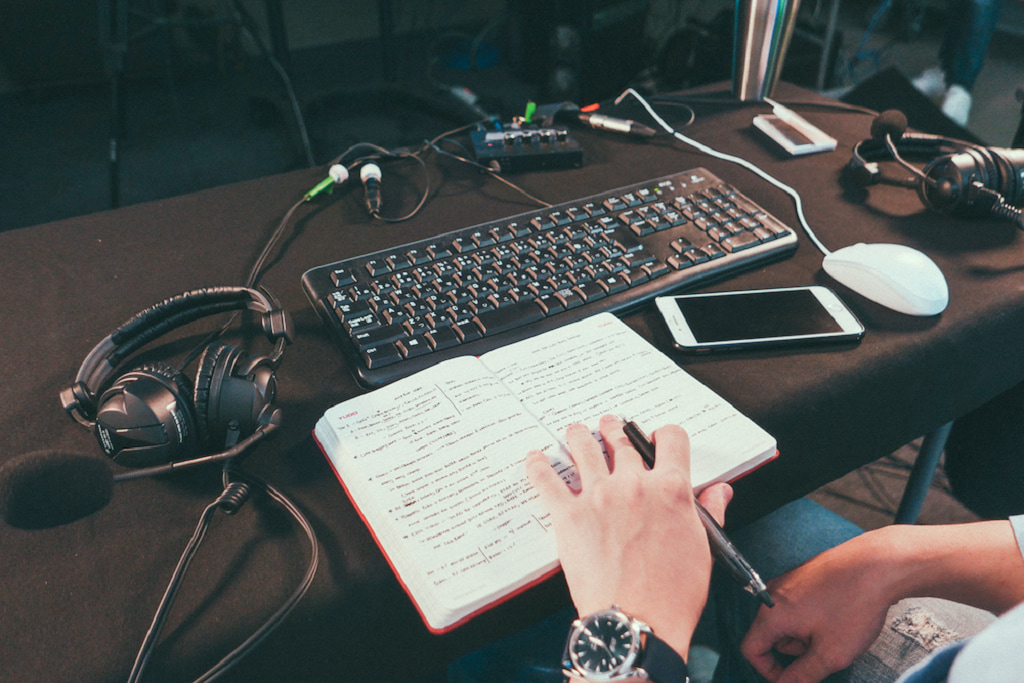 Daryl comes prepared for every game with handwritten notes about the event, background on the teams and players statistics. The informational titbits help him spice up the play-by-playand give context for viewers.
As a shoutcaster, Daryl's full circle moment came during a League of Legends tournament at the 2018 e-Sports & Music Festival Hong Kong, which saw retired professionals battle for a HK$100,000 (S$18,229) prize. Among them were gamers like Lee Sang-hyeok, known by his in-game name Faker, whom Daryl idolised when he was a kid.
"I genuinely enjoy any large-scale event where I get to interact with the crowd's energy. (But) what made this one so memorable was being able to professionally cast a game which included industry veterans. These were the same guys who got me interested in League of Legends in the first place. It was surreal."
****
Want to find out the basics of shoutcasting? Daryl shows us how it's done. Also, if you would like to get into the shoutcasting industry, check out Singapore Cybersports and Online Gaming Association (SCOGA) on Facebook for updates on their workshops and events.