Leaving His Comfort Zone To Support Communities
An Interview With Youth Corps Intern Muhammed Danish Bin Ferdouse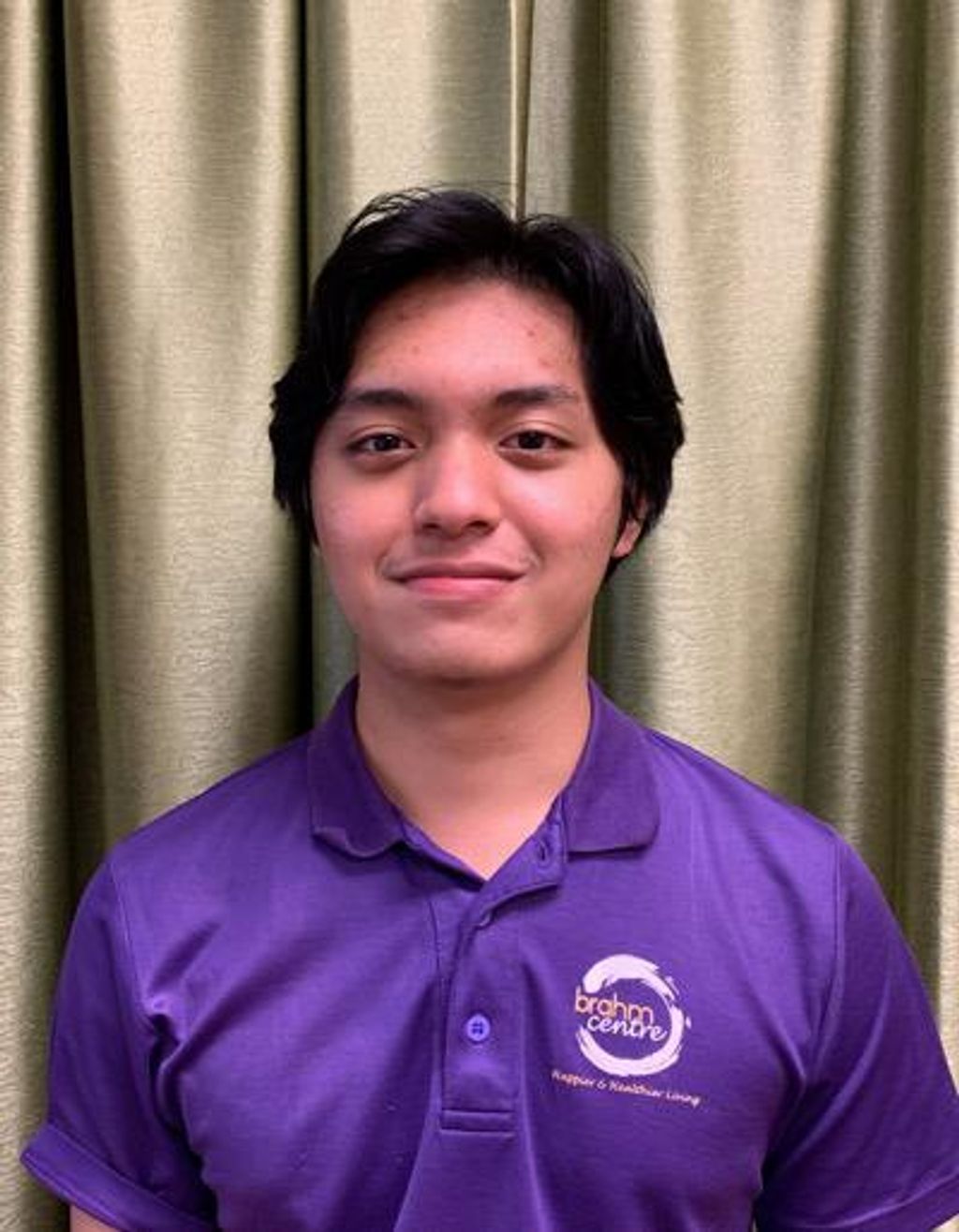 Danish at Brahm Centre
While many polytechnic students end up in internships directly related to their diplomas, it was a different story for Muhammed Danish Bin Ferdouse. The Ngee Ann Polytechnic graduate pursued Electronic & Computer Engineering but found himself working in the social service sector during his final year.
Danish joined the Brahm Centre as part of the Youth Corps Community Internship (YCCI) — which assists fresh graduates with finding internship opportunities and helping them to contribute to the community after graduation.
Brahm Centre is a registered charity that promotes happier and healthier living by offering wellness programmes and counselling for people of all ages. Its programmes span weekly art classes, free health talks, senior care, and weekly exercise programmes for seniors.
Danish was no stranger to Youth Corps Singapore (YCS), having heard about it during his second year of his diploma when he signed up for a two-week Youth Expedition Project (YEP) trip to Cambodia. While Danish initially viewed it as an opportunity to go abroad with his friends, it turned out to be his first taste of social work.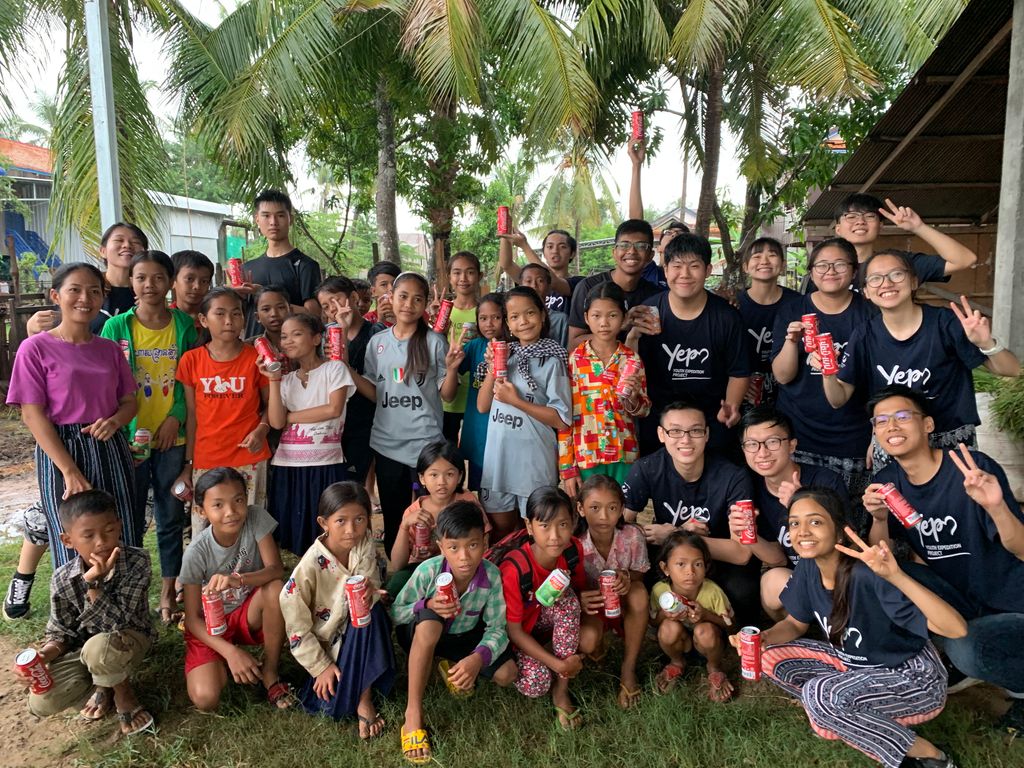 Danish with his fellow volunteers and Cambodian children during his Youth Expedition Project (YEP) trip
"We spent two weeks helping to renovate the village school and its classrooms. We also re-tiled the floor, painted murals, and planned classes," he recalls.
Joining Brahm Centre was a curious twist of events for Danish. He was unable to get an internship placement in engineering and was surprised when representatives from Brahm Centre reached out to him — he didn't even recall applying to them! It turned out that one of his teachers applied on his behalf, paving the way for his fulfilling experiences working in the social service sector.
Connecting With Seniors
Danish's six-month internship with Brahm Centre spanned tasks such as befriending seniors, assisting with volunteer management, and customer service. "It was a wholesome experience," Danish shares. "I started as a Befriender, meaning that I got tagged to a couple of seniors and I was to check up on them weekly. I did that for the first few weeks and also tagged along on my colleague's house visits."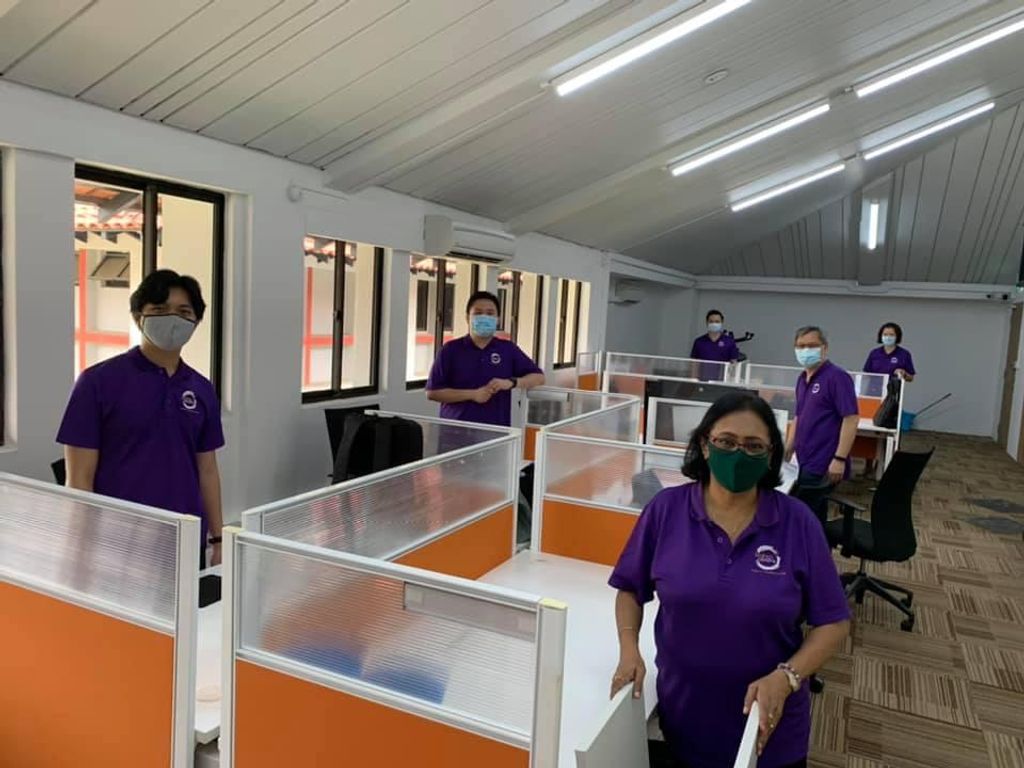 Danish with Brahm Centre staff
Danish also assisted the volunteer management team with registering volunteers and uploading their data. As part of his customer service duties, he prepared the centre to run its programmes. However, his favourite experience was Befriending. "Usually, seniors live alone or don't have their families around often, so I liked being someone they could talk to and be comfortable with."
His most memorable moment was when Brahm Centre paired Danish with a senior as part of its Digital Learning Circle, which focused on teaching seniors how to use mobile phones. However, the senior who Danish was paired with only spoke Mandarin, which Danish didn't speak. "I tried really hard [to communicate with her] with gestures and by asking for help with translation," Danish explains.
The senior didn't attend the following session, which left Danish feeling dejected. However, he later learnt that the senior had been trying to contact his office to let him know that she couldn't attend the session.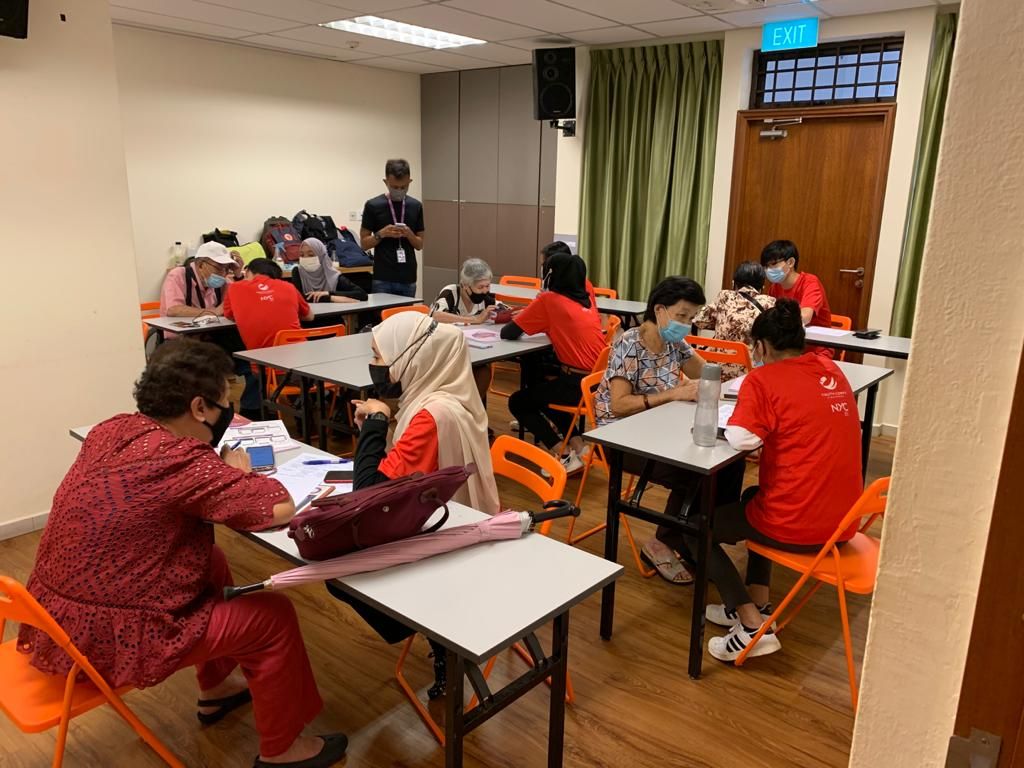 A snapshot of the Digital Learning Circle with seniors
She eventually requested if she could meet him outside the sessions so he could teach her personally. "I was really happy that I could make a positive impact on her," he exclaimed.
Leaving His Comfort Zone
While Danish enjoyed his time with Brahm Centre, it was not without challenges. He initially found it tough to interact with people but relished it as time went on. "I had only ever been involved with people around my age (in poly) so suddenly working with seniors and people from all walks of life was challenging," he explains.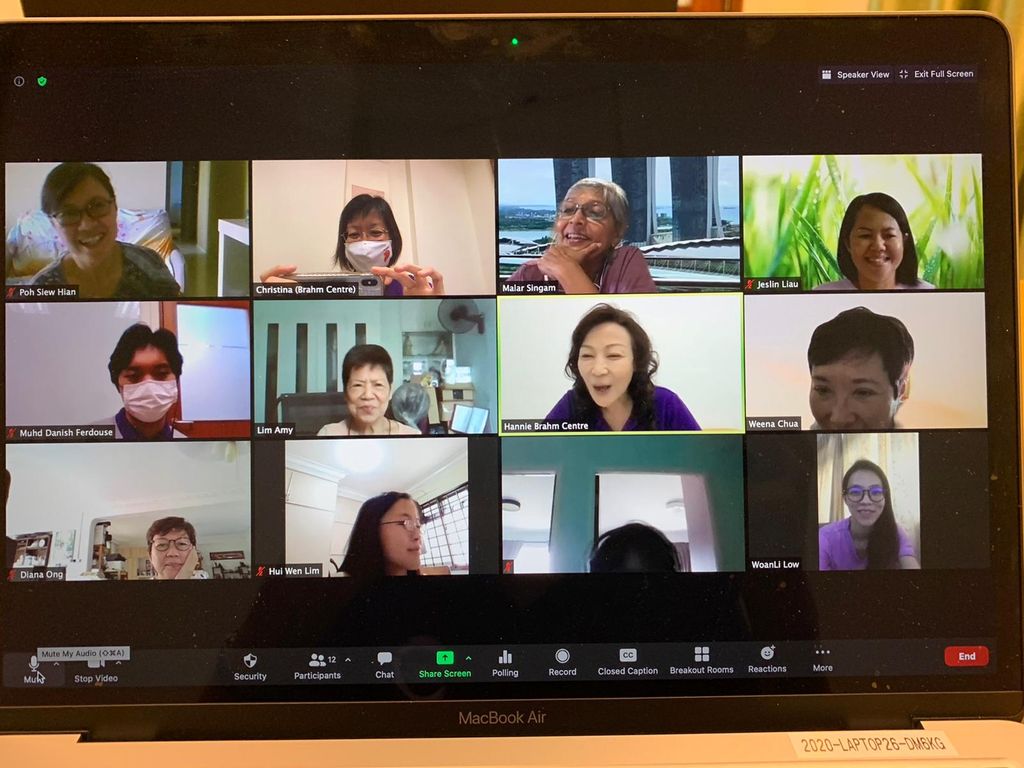 Danish on a Zoom meeting with seniors that Brahm Centre works with
Coming out of his comfort zone, Danish learnt to adapt and work with the seniors naturally. This was a turning point as he started enjoying going to work every day and catching up with his colleagues and fellow volunteers.
A firm believer in being willing to learn and open-minded, Danish comments on his experiences shifting from engineering to social services. "To be honest, the change was difficult, but I decided to be open-minded from the start — rather than have a grueling six months. I wasn't knowledgeable about the social service sector so I wanted to learn more about it." He eventually extended his internship by two months.
Enriching One's Life With Social Work
Not only has his time at Brahm Centre improved his communication skills, the once-shy graduate now finds himself connecting with his grandparents more and working more smoothly with those who are older than him.
Danish remarks that youths can benefit immensely from the YCCI. "General internships benefit students as they are the first experiences in the working world. The schemes let students contribute to society and are more meaningful than regular internships, [as they encourage students to] get out of their comfort zone."
Youth Corps Community Internship (YCCI)
Youth Corps Community Internship (YCCI) (previously known as Youth Corps Internship Scheme (YCIS)) provides students from Institutes of Higher Learning (IHLs) with full-time internship opportunities ranging from five to six months (three to six months for YCIS) in the community and social sectors.

YCCI enables youths to continue their development through on-the-job training and learning experiences in the community and social sectors while contributing to society.
Through YCCI, youths are given the opportunity to contribute meaningfully to the community and social sector work, be equipped with relevant knowledge and skills in the community and social sectors and increase their career development pathway and employability.
Click
here
for more information.