What's In Your Bag? Mandy Chan on making bold moves
This young entrepreneur never goes anywhere without her chou chou and believes in making daily to-do lists. We dive into her bag to check out her daily inspiration.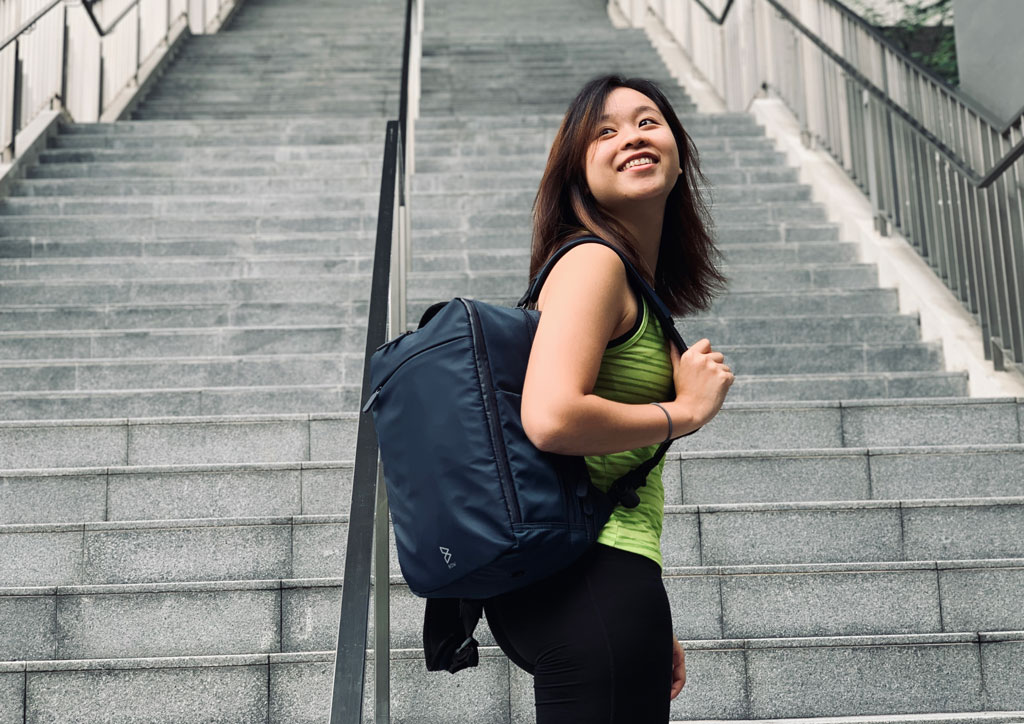 Entrepreneur Mandy Chan used the Circuit Breaker period to launch her athleisure clothing line Anchor that had been two years in the making.
While many of us took the Circuit Breaker period in 2020 to slow down and indulge in mundane pursuits like getting fluffy peaks for our Dalgona whipped coffee or escaping to our virtual Animal Crossing islands, the downtime was just the push young entrepreneur Mandy Chan needed to start her athleisure clothing line, Anchor.

She had sketches and ideas of how she envisioned the first T-shirt would look like, but she never got around to getting it made. After all, this millennial already had her hands full running BOW (now renamed The Bold Company), her successful business that focused on bags.

She launched it in 2017 with the first product, Quiver. Pegged as the all-in-one multipurpose backpack with more than 10 features, it was designed for anyone bounding from the office to the gym. She raised almost $61,000 for the product in just 30 days on crowdfunding website Kickstarter.


Today, more than 50,000 fans from 26 countries have taken BOW around the world. Soon after the release of Quiver, a bigger version, Quiver X, followed. Pouches have also been released.
At this point, no one would fault Mandy if she decided to kick back and enjoy the fruits of her labour. After all, at the time, BOW — short for Bold, Obsessed, Wow — was already valued at $2.5million after the brand was pitched to a venture capitalist and pegged against other similar retail companies.
But this spunky businesswoman, who put off going to university to start this venture, wants to build The Bold Company to be more than just a bag company. She envisions it to be a lifestyle companion for those on the go.
So for three months, starting when the Circuit Breaker kicked in, she and her team buckled down and got serious about making Anchor a reality. The performance T-shirt was finally released on Kickstarter in July 2020 to overwhelming response.
Mandy thought fans would be drawn in mainly by the cool features. It's water repellent, has a secret pocket, and best of all for the times we live in, has antibacterial properties. But she says many who put in funds were just keen to back a brand that they love. "They were choosing to support us even though they didn't know anything about the shirt," she says, with a tinge of pride.
We find out more about her story through the items she carries in her bag. She unzips her Quiver X and takes us through the mind of a plucky upstart!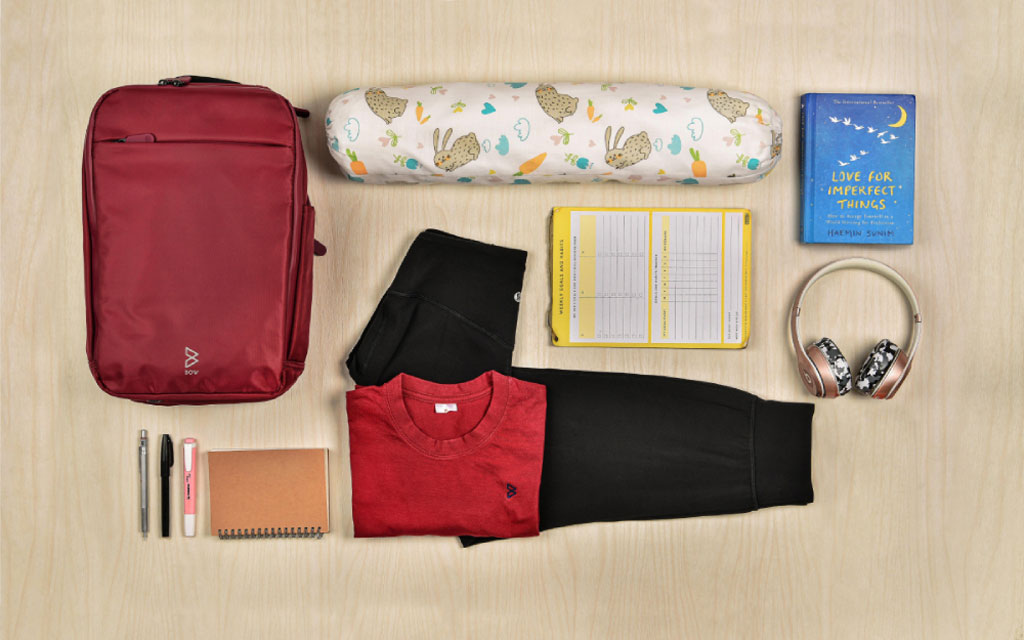 Book
While most commuters would direct their attention to their handheld devices, Mandy prefers to do things a little more traditional like reading a book while on the go. She recommends one of her favourite authors, Haemin Sunim, a Korean Zen Buddhist monk famous for his self-care books. His second release Love for Imperfect Things (pictured) discusses how one should take care of themselves first – finding beauty in oneself – before worrying about others.
"Reading self-help books helps me cope with emotional turmoil and accept the present," she says. "Not enough people realise how everything is connected. Your emotional and mental state always affects your work and vice versa."
As a young business owner with a team of seven employees – some of whom are older than her – Mandy continually seeks new avenues of wisdom and advice to help her grow and run her company better.
At the start of 2019, she even applied to work as a cashier at McDonald's just to get first-hand experience of what makes an efficient crew so well-oiled.
"I met so many interesting people who all have their own reasons for why they want to work at McDonald's. Sometimes, being happy at your job is not always about the money.
"I learnt that when it comes to building a team, the reason why people want to work is very important. In a start-up, it isn't always about the money. It's about working together to fulfil a vision," she says.
Planner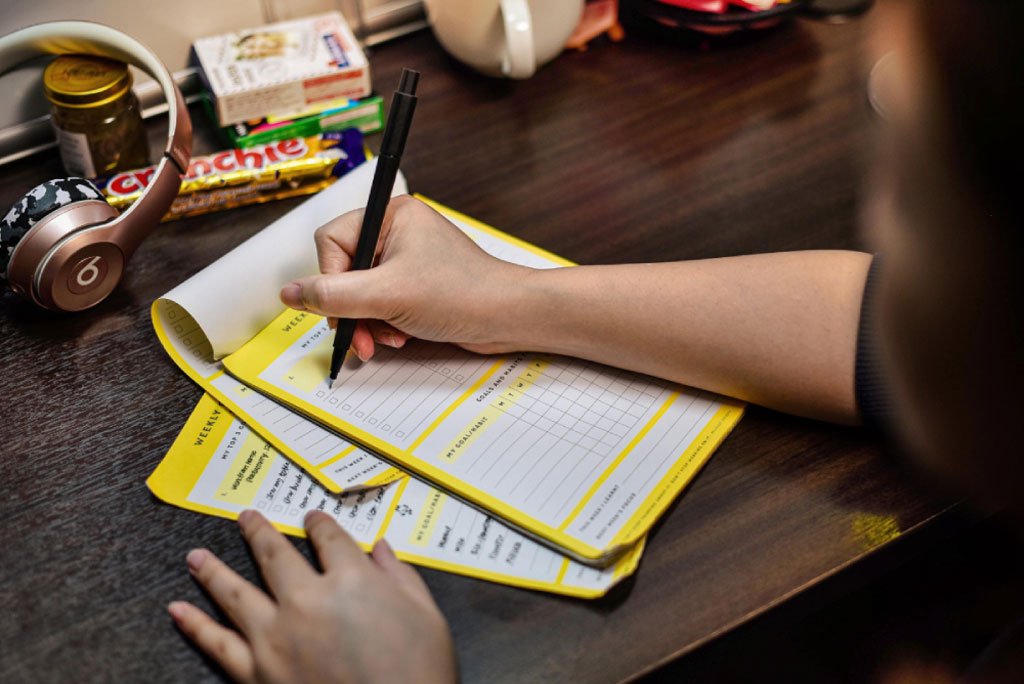 Making lists is a daily ritual for Mandy. By penning down what she wants to achieve for the day, it also reminds her of the habits that she wants to cultivate in herself. "Sometimes, I reward myself if I manage to cross out everything on my checklist," she says.

After interning at three different start-ups, Mandy was confident that was the career path she wanted for herself as well. "I enjoyed the start-up life. I didn't want to go to school without a purpose, and instead of fulfilling other people's dreams, I wanted to create something of my own that I could work towards," she says.

Workout clothes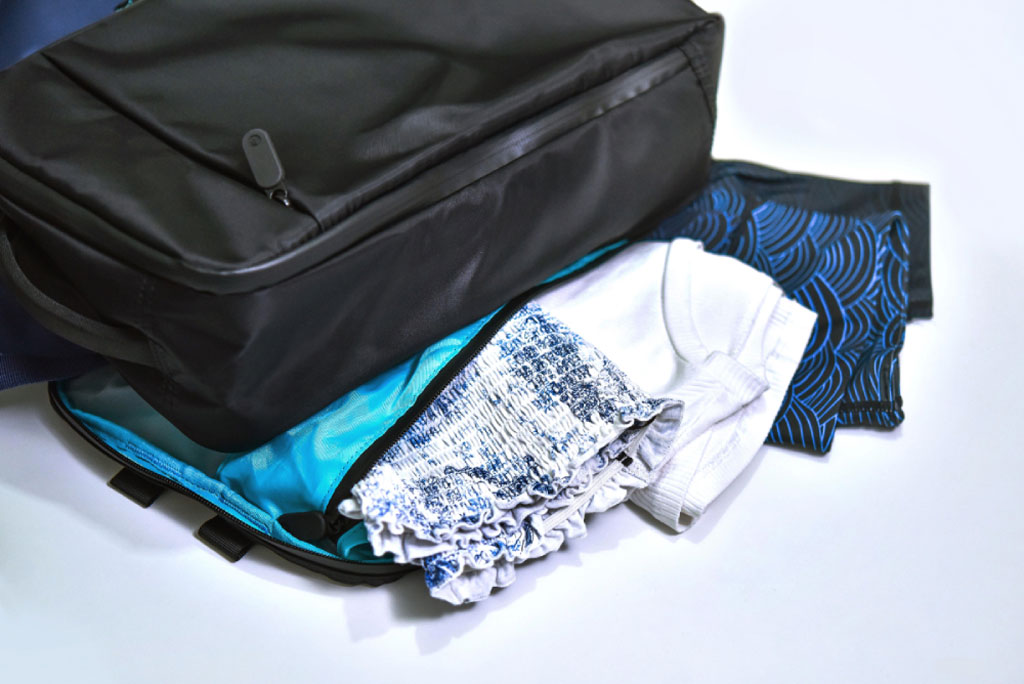 You might be surprised to learn that Mandy shied away from workouts until she started designing the first iteration of Quiver .

"As I interacted with the bag more, I also had to be active to test the product," she says. She started running twice a week after work, and even did a trail run in Kuala Lumpur in 2018 – something that would shock her younger self!

"Every year I want to do something crazy with my life, and running has helped me achieve that."

From training for that trail run, she eventually progressed to doing a full marathon in 2019. In October 2020, she took on the 75 Hard Challenge, a global trend started by Andy Frisella, a motivational speaker and author, which has been dubbed "the Ironman for your brain". It involves exercising twice a day, following a diet of your choosing and reading 10 pages of non-fiction, among other things. No cheat days are allowed, so if you fall off the wagon, it's back to square one.

"I always have my work out clothes in my bag and try to go to the gym every day. That's really different from how I used to be. One day, I hope we can start a BOW challenge with our fans and create a community beyond just the products. That would be closer to the vision that I have."

Chou chou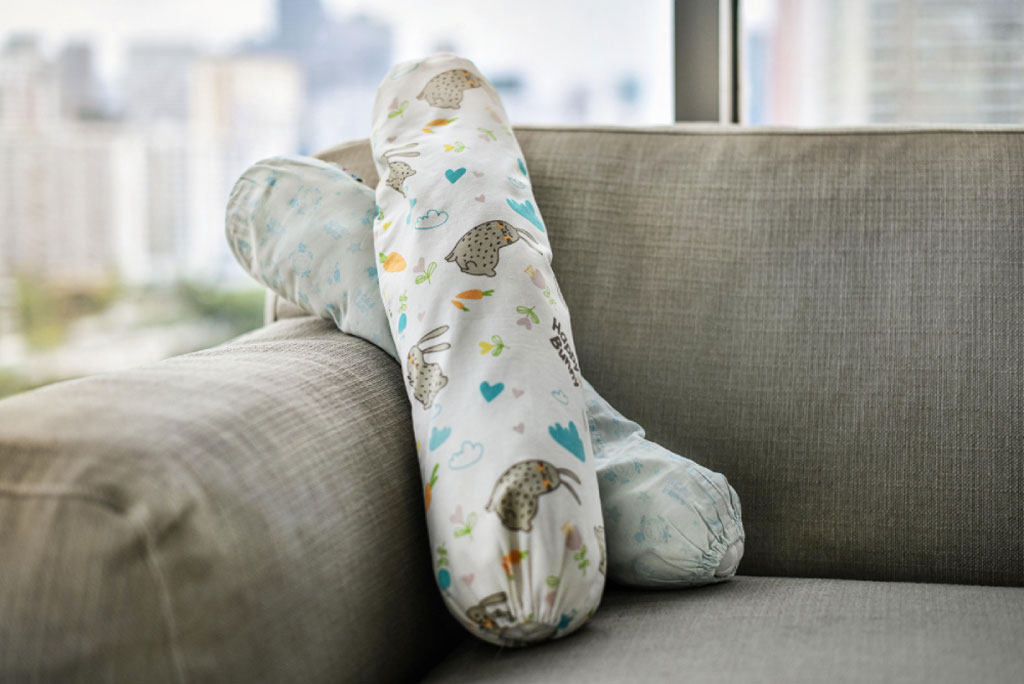 Meaning smelly in Mandarin, chou chou is a colloquial term that many Singaporeans are familiar with. Usually a pillow, bolster, blanket or stuffed toy, it's a personal item that its owner gravitates to for comfort.

For Mandy, her chou chou is a bolster that she affectionately calls Mimi. She has had it since she was young, though it has (thankfully) gone through several washes over the years. Naturally, it has become her security blanket.

"Without realising it, I once cuddled Mimi while interviewing the first guy I hired!" she recalls, with a laugh.
Notebook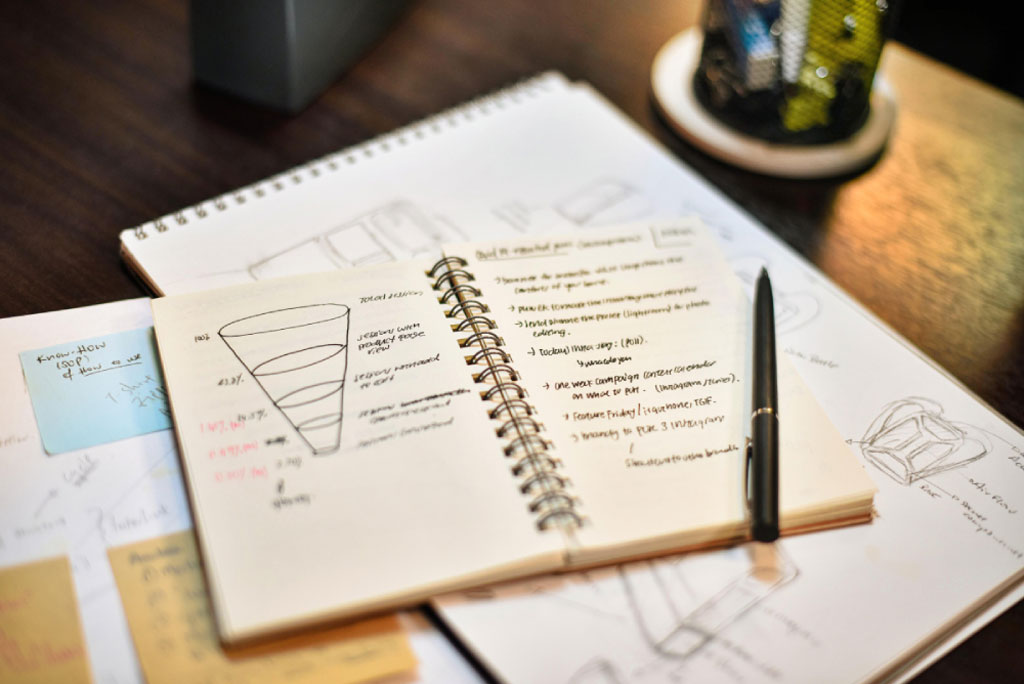 Mandy's preference for analogue processes also applies to note-taking. She jots down her thoughts on paper instead of typing them and saving them to the cloud. "I burn though these notebooks fairly quickly," she says. "This notebook is where I keep minutes or scribble down random ideas or thoughts. I also have another book that I use as a journal."


In retrospect of her journey with
The Bold Company
, Mandy has absolutely no regrets on the path she chose, and encourages youths to be more adventurous and embrace the unknown.
"I would advise them to ask themselves, 'What's the worst that could happen?' Back then, I was only risking one year of my life and my savings, which only amounted to around $1,000. For a lot of us, we fear doing unfamiliar things because we fear facing a bad outcome. But if we don't define what the unknown could be, we simply assume the worst."
To find out more, search up @thebold.co on social media!