Programme Resources

Conference Papers
5th Asian Museums National Museums Association (ANMA) Conference Publication

Photos
5th Asian National Museums Association Meeting and Conference (ANMA)

Videos
5th Asian National Museums Association Meeting and Conference (ANMA)
Presentation Slides
About ANMA
The Asian National Museum Association (ANMA) was established as a network to promote exchange and co-operation among national museums in Asia. Initiated by the National Museum of China, Tokyo National Museum and the National Museum of Korea in 2007, its membership covers major national museums in Asia or their agencies.
ANMA's objectives are to be a platform for the promotion of Asian culture internationally, the sharing of knowledge on collections and the exchange of information, human resources and exhibitions. The association meets every two years with the host country functioning as the Chairperson and the secretariat for the association. As part of its outreach efforts, ANMA organises a conference every 2 years in a different member nation.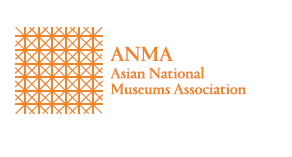 Speakers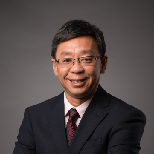 Dr Tan Tai Yong
Keynote Speaker
Executive Vice-President, Yale-NUS College
Tan Tai Yong is currently Professor of Humanities (History) and Executive Vice President (Academic Affairs) of Yale-NUS College. Prior to this, he served as Vice Provost (Student Life) and Dean of the Faculty of Arts and Social Sciences at the National University of Singapore. He helmed the Institute of South Asian Studies as Director from 2004 to 2015.
Professor Tan is honorary chairman of the National Museum of Singapore and chairs the National Collection Advisory Panel at the National Heritage Board. He is a member of the ISEAS – Yusof Ishak Institute Board of Trustees. He is currently a member of the editorial boards of Modern Asian Studies, India Review and the Journal of Southeast Asian Studies.
Professor Tan has published extensively on South Asian, Southeast Asian and Singapore history.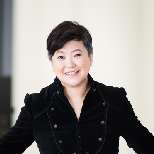 Ms Angelita Teo
Speaker
Director, National Museum of Singapore
Angelita Teo was appointed as Director of the National Museum of Singapore (NMS) in July 2013. In her first year, she welcomed over 1 million visitors to NMS – a record for any museum in Singapore. Angelita was awarded the Public Administration Medal (Bronze) in 2014 for her contributions towards the development of a vibrant cultural and heritage sector in Singapore. Between 2014 and 2015, Angelita helmed the Museum's complete revamp of its permanent galleries, which reopened in September 2015. Since 2012, Angelita has run the Festival and Precinct Development Division of the National Heritage Board (NHB), and is the festival director of the iconic Singapore Heritage Festival and Singapore Night Festival, which together reach out to over 2 million visitors annually. In 2016, she undertook the management of the Museum Roundtable Unit, which aims to build and facilitate a stronger museum – going culture in Singapore. Angelita started her museum career as an Assistant Curator in 1996. She pursued a Masters in Art Curatorship at the University of Melbourne in 2011, under a full government scholarship from the NHB.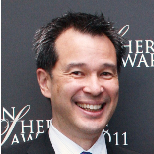 Dr Alan Chong
Speaker
Director, Asian Civilisations Museum
Alan Chong is director of the Asian Civilisations Museum and the Peranakan Museum – museums dedicated to exploring the historical connections among Asian cultures, and between Asia and the world. The Asian Civilisations museum is currently preparing new galleries in its historic building and two new wings. Among the exhibitions the museum has presented in recent years are Terracotta Warriors: The First Emperor and His Legacy; Enlightened Ways: The Many Streams of Buddhist Art in Thailand; and Devotion and Desire: Cross-Cultural Art in Asia.
Before coming to the Asian Civilisations Museum, Dr Chong was curator at the Isabella Stewart Gardner Museum, Boston. His areas of research are in cross-cultural art, artistic patronage, and the history of collecting.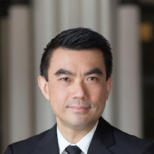 Dr Eugene Tan
Speaker
Director, National Gallery Singapore
Eugene Tan is Director of National Gallery Singapore. He was co-curator of the inaugural Singapore Biennale in 2006 and curator for the Singapore Pavilion at the 2005 Venice Art Biennale. He has also curated exhibitions including Reframing Modernism: Painting from Southeast Asia, Europe and Beyond (2016), of Human Scale and Beyond: Experience and Transcendence (2012), The Burden of Representation: Abstraction in Asia Today (2010), Coffee, Cigarettes and Pad Thai: Contemporary Art in Southeast Asia (2008), as well as exhibitions of Lee Mingwei (2010), Jompet (2010), Charwei Tsai (2009) and Nipan Oranniwesna (2009). His previous appointments include Programme Director (Special Projects) of Singapore Economic Development Board, Director of Exhibitions at the Osage Gallery (Hong Kong, Singapore, Beijing, Shanghai), Director for the Contemporary Art at Sotheby's Institute of Art – Singapore and Director of the Institute of Contemporary Arts Singapore.
Agenda
Thursday
26TH November 2015
Keynote Speech by Professor Tan Tai Yong
Executive Vice-President, Yale-NUS College
Presentations by Singapore Museum Directors
National Museum of Singapore -128 Years Young by
Ms Angelita Teo, Director, National Museum of Singapore
Identity and the National Museum Cross-Cultural Art by
Dr Alan Chong, Director, Asian Civilisations Museum and Dean, Culture Academy
Re-writing a National Art History: National Gallery Singapore by
Dr Eugene Tan, Director, National Gallery Singapore
Round Table Session with ANMA Member Representatives
and Singapore Museum Directors
Question & Answer Session
Jointly Organised By