About the Conference
The theme for this year's conference, a flagship event of Culture Academy, is Forging Ahead – The Arts and Culture in a New World.
Explore the role of the arts and culture sector in the creative economy, and how it can contribute to and develop a vibrant and sustainable ecosystem. Discuss and learn more about the opportunities and threats facing the sector as the world recovers from COVID-19 as well as geopolitical, technological, and social disruptions.
Targeted at local, regional, and international cultural leaders, professionals, administrators, policy makers and arts and heritage groups, join us as our esteemed speakers dive in-depth and raise mindshare of what it takes to forge ahead in a new world.
Keynote – Growing Together: A Vibrant Cultural Ecosystem at the Heart of the New Economy
Like many other sectors, the arts and culture sector is in both exciting and uncertain times. John Newbigin shares his expertise on the value and importance of the creative economy and its growth and insights on how cultural ecosystems can grow and sustain amidst this period of great change.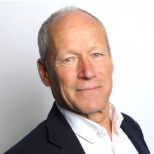 Mr John Newbigin OBE
Keynote Speaker
Creative Industries Ambassador for the Mayor of London, UK Chairman, Creative Industries UK
John Newbigin OBE chairs the PEC International Advisory Council on the creative economy and is the London Mayor's Ambassador for the creative economy. As Special Advisor to the UK Minister for Culture he was part of the team that developed the first definition of the creative industries, adopted by the UK government in 1998, and was co-founder and first Chair of Creative England. He is Chair of the British Council's Advisory Board for Arts and Creative Economy and is a Visiting Fellow at Goldsmiths, University of London.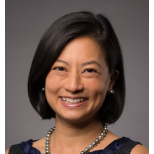 Mrs Doris Sohmen-Pao
Moderator
Chief Executive Officer, Human Capital Leadership
Doris Sohmen-Pao is Chief Executive Officer at the Human Capital Leadership Institute (HCLI). Her career spans across education, human capital and media.
Before HCLI, Doris worked as an advisor to the Singapore Public Service Division, helping develop relationships and synergies between the public and private sector.
Doris has worked in a number of educational institutions and was part of the inaugural leadership team at Yale-NUS College where she was responsible for all non-academic matters. She also helmed the MBA programmes at Singapore Management University and INSEAD and has been deeply involved with Princeton University where she has served on the Board of Trustees.
Previously, Doris led recruiting and HR at Bain & Co.'s Southeast Asia practice as Director of Human Capital.
In addition to HCLI, Doris currently serves on the Yong Siew Toh Conservatory, Singapore National Gallery, IHRP boards and is a member of the EXCO of the Singapore chapter of the International Women's Forum.
Panel 1 – Creativity & Technology: The Engines of the Future
The pandemic has accelerated conversations about new digital technologies and the creative possibilities for the culture sector. With digital technologies in the driving seat of change, our speakers discuss further where should cultural institutions take the lead in innovation and what are the possibilities of cross sectoral collaborations on future innovations.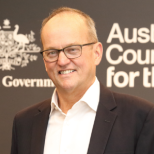 Mr Adrian Collette
Speaker
Chief Executive Officer, Australia Council for the Arts
Adrian Collette is Chief Executive Officer of the Australia Council for the Arts, the Federal Government's principal arts investment, development and advisory body.
In his previous role as Vice-Principal (Engagement) at the University of Melbourne, Mr Collette was responsible for the development of the University's Engagement strategy. His portfolio also included the oversight of the University's museums and galleries and its many cultural sector partnerships.
Previously, Mr Collette held the position of Chief Executive of Opera Australia, Australia's largest performing arts company for 16 years. He also worked in book publishing for a decade, including as Managing Director, Reed Books Australia, a Division of Reed Elsevier.
He has served on the Australia Council Board and was a member of the Sydney Grammar School's Council. He is also a Life Member of Live Performance Australia.
He was made a member of the Order of Australia in 2008 for service to the performing arts particularly through executive roles with Opera Australia, as a mentor to young artists, to publishing and to the community.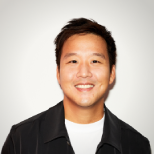 Mr Kuok Meng Ru
Speaker
CEO, Bandlab Technologies
Meng Kuok is the Group CEO & Founder of Caldecott Music Group, a global music industry investor and innovator spanning multiple sectors, including digital (BandLab Technologies), media (NME Networks), and manufacturing and retail (Vista Musical Instruments). By integrating the physical, digital, and social supply chain around music, CMG brings together brands and people who are passionate about music, allowing them to deliver authentic content, products, and experiences for all music lovers. CMG portfolio brands include BandLab, Cakewalk, MONO, Harmony, Heritage Guitars, Teisco, Swee Lee, NME, Guitar.com, MusicTech and Uncut.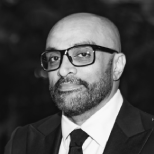 Mr Kenny Powar
Speaker
Founder & Chief Executive Officer, Rebel Owl Pte Ltd
Mr Chris Lee
Moderator
Assistant CEO (Museum Experience & Service), National Gallery Singapore
Chris Lee has been the Assistant Chief Executive at National Gallery Singapore since July 2021. He leads a newly formed Museum Experience & Services business unit which integrates Visitor Experience, Innovation & Technology, Marketing & Communications, and Business Development to deliver a seamless, personalised and elevated experience with art physically and digitally within and beyond the walls of the museum. He joined the Gallery in October 2016 as Chief Marketing Officer where he successfully helped to raise the Gallery's profile locally and internationally, contributing positively to the museum's visitorship and revenue growth.
Panel 2 – We Have Never Been Here Before: Social Capital in a New World
With the world facing multiple threats including COVID-19, climate change, and geopolitical instability, how do cultural institutions build social capital and where do they stand in the international sphere? Our speakers also discuss does soft power have a seat at the table, is Singapore's social capital sufficient for building trust and strengthening communal relations in this ever-changing global landscape, and how can we continue to invest in the arts and culture such that it continues to transform lives.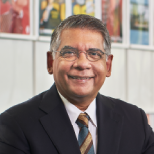 Dr Venka Purushothaman
Speaker
Deputy President & Provost LASALLE College of the Arts, Singapore
Venka Purushothaman is deputy president and provost at LASALLE College of the Arts. He is an award-winning art writer and academic with a distinguished career in Singapore's arts and creative industries. He advances transformative arts education and is the founder of the Asia-Pacific Network for Culture, Education and Research (ANCER). He speaks internationally on meta trends in arts and education. Venka serves on expert panels dedicated to Singapore's arts, culture and youths.
Internationally, he chairs the Strategy Board of Zurich-based Shared Campus, a consortium of arts universities developing new educational paradigms and the International Advisory Council of the New York-based Living Arts International, which develops artists in Cambodia. He is also a member of the International Cultural Relations Research Alliance of the Institut für Auslandsbeziehungen (Germany), a grouping of scholars studying new approaches to international cultural relations.
Venka is a Fellow of the Royal Society of the Arts, UK and University Fellow at Musashino Art University, Japan and a member of Association Internationale des Critiques d'Art, France (AICA Singapore). He holds a PhD in Cultural Policy and Asian Cultural Studies from The University of Melbourne.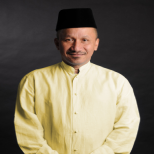 Mr Joe Sidek
Speaker
Chairman, Penang Arts Council
Best known as the founder of George Town Festival and being its director from 2010 - 2018, Joe Sidek has established himself as one of Malaysia's strong advocates for the arts.
Before taking up the position of festival director, Joe Sidek played major roles in various forms of art expression – from event management, art curator-ship, restaurant ownership and even costume design. A lesser known fact about Joe is that he still runs his family–owned textile chemical factory, Chemdyes Sdn Bhd.
With his industrialist background, entrepreneurial nature and his visionary passion for the arts, it is no surprise that 8 years after his appointment as festival director of GTF in 2010, the festival has grown incrementally ever since. Alongside GTF in 2018, Joe also directed the Rainforest Fringe Festival in Kuching, having founded the festival in 2017. He also helmed the Butterworth Fringe Festival for 3 years (2015–2017) and earlier in 2014, he brought Tropfest, the world's largest short film festival to Southeast Asia and showcased the inaugural Tropfest South East Asia in Penang. In 2021, he curated and directed KLWKND, a weekend series of events compassing all genres from the arts, heritage, history, culinary and more, and one of the first post-pandemic city-scale festivals in Malaysia.

Over the years, Joe Sidek has been invited to speak regionally and internationally in cities like Brisbane, Taipei, Seoul, New York, Salzburg, Hong Kong, Jakarta, Chiang Mai, Seoul, Gwangju, Shanghai, Adelaide, Yokohama and Malta among others about his role in placemaking, advocacy of the arts and about Penang.

He is 2020-2022 chairman of Federation of Asian Cultural Promotion (FACP), an industry expert on the industry panel of Malaysian federal agency for the arts and culture, Cultural Economy Development Agency (CENDANA), and the current chairman of Penang Arts Council.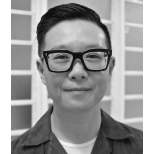 Prof Audrey Yue
Moderator
Head, Department of Communications and New Media, National University of Singapore
Audrey Yue is Professor and the Head of the Department of Communications and New Media (CNM) at the National University of Singapore. She is also Honorary Professorial Fellow at the University of Melbourne. Her research covers cultural policy development, urban communication, transnational Chinese media cultures and Asian sexuality studies.
Audrey's recent essays appear in International Journal of Cultural Studies; International Communication Gazette; International Journal of Communication; Inter-Asia Cultural Studies; Urban Studies and International Journal of Cultural Policy. She has conducted research with arts councils and culture ministries in Australia, South Korea, and Singapore, and received more than SGD8m in competitive research grants internationally.
Audrey has also published more than 8 scholarly books and 110 refereed journal articles, book chapters and commissioned reports. She is currently completing research on the impact of COVID-19 on the arts; the foundations of home-based work, and; indicators of digital wellbeing.
Speakers and Moderators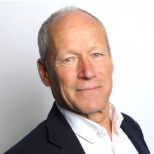 Mr John Newbigin OBE
Keynote Speaker
Creative Industries Ambassador for the Mayor of London, UK Chairman, Creative Industries UK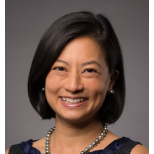 Mrs Doris Sohmen-Pao
Moderator
Chief Executive Officer, Human Capital Leadership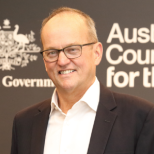 Mr Adrian Collette
Speaker
Chief Executive Officer, Australia Council for the Arts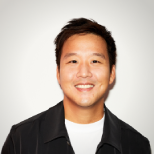 Mr Kuok Meng Ru
Speaker
CEO, Bandlab Technologies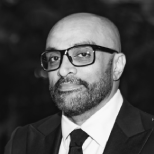 Mr Kenny Powar
Speaker
Founder & Chief Executive Officer, Rebel Owl Pte Ltd
Mr Chris Lee
Moderator
Assistant CEO (Museum Experience & Service), National Gallery Singapore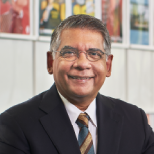 Dr Venka Purushothaman
Speaker
Deputy President & Provost LASALLE College of the Arts, Singapore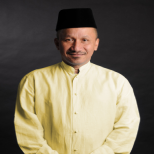 Mr Joe Sidek
Speaker
Chairman, Penang Arts Council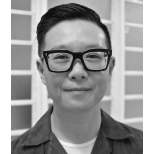 Prof Audrey Yue
Moderator
Head, Department of Communications and New Media, National University of Singapore
Agenda
Thursday
17TH November 2022
Opening Performance by Nanyang Academy of Fine Arts
Welcome Address by Rosa Daniel
Dean, Culture Academy Singapore
Opening Remarks by Guest-of-Honour, Ms Low Yen Ling
Minister of State, Ministry of Culture, Community and Youth & Ministry of Trade and Industry
Growing Together: A Vibrant Cultural Ecosystem at the Heart of the New Economy
Keynote by John Newbigin OBE
Creative Industries Ambassador for the Mayor of London, UK

Q&A Session moderated by Doris Sohmen-Pao
Chief Executive Officer, Human Capital Leadership Institute
Panel 1 – Creativity & Technology: The Engines of the Future
Adrian Collette
Chief Executive Officer, Australia Council for the Arts

Kuok Meng Ru
Group Chief Executive Officer & Founder, Caldecott Music Group

Kenny Powar
Founder & Chief Executive Officer, Rebel Owl Pte Ltd

Q&A Session moderated by Chris Lee
Assistant CEO (Museum Experience & Service), National Gallery Singapore
Panel 2 – We Have Never Been Here Before: Social Capital in a New World
Dr Venka Purushothaman
Deputy President & Provost, LASALLE College of the Arts, Singapore

Joe Sidek
Chairman, Penang Arts Council

Q&A Session moderated by Prof Audrey Yue
Head, Department of Communications & New Media, National University of Singapore
Closing Remarks by Rosa Daniel
Dean, Culture Academy Singapore