About Malraux Seminar 2021
The COVID-19 pandemic has caused unprecedented disruptions to the world as we once knew it. How has the pandemic affected the arts and culture sectors in Singapore and France and how has the community responded?
The Singapore-France Malraux Seminar 2021 explores opportunities on how we can better engage our creative and cultural communities on cultural policymaking as well as discuss new ways to ideate and innovate. With the pandemic changing the way arts and culture are produced, consumed and presented, we now look at reviving, resetting and sustaining the sector post-pandemic.
Speakers and Moderator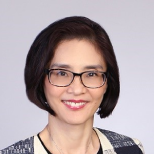 Ms Chang Hwee Nee
Keynote Speaker
Chief Executive Officer, National Heritage Board
Ms Chang Hwee Nee is the Chief Executive of the National Heritage Board (NHB). Prior to joining the NHB, Ms Chang held senior positions in the Ministries of National Development, Education, Health and Finance. She oversaw the formulation and implementation of policies, plans and programmes for the physical development of Singapore, covering the areas of land use planning, urban redevelopment, park development and management, and nature conservation. Her other areas of purview include educational strategies and policies relating to the pre-school, school sector and higher education, healthcare financing, manpower, infrastructural development and taxation. Ms Chang graduated with a Masters in Economics from Cambridge University. She also holds a Masters of Public Administration from the Kennedy School of Government, Harvard University.
Mr Alexander Neef
Keynote Speaker
Director, Paris Opera
Mr Alexander Neef is the Director of
Opéra national de Paris
. Prior to joining
Opéra national de Paris
, he was a Production Manager at the Salzburg Festival for two seasons before joining the artistic administration of the RuhrTriennale, a multidisciplinary festival in Germany where he was responsible for opera, theatre, dance productions, concerts and events. He then joined
Opéra national de Paris
as Casting Director, assisting Gerard Mortier, the then Director of
Opéra national de Paris
in preparing the programming schedule for the New York City Opera. Mr Neef was also General Director of the Canadian Opera Company where he developed co-productions with, among others, the Metropolitan Opera in New York, London's Royal Opera House, Madrid's Teatro Real, the Aix-en-Provence Festival and Moscow's Bolshoi Theatre. Alongside his management of the Canadian Opera Company, he was also appointed the first Artistic Director of Santa Fe Opera in the United States. Mr Neef graduated from the Eberhard Karl University in Tübingen where he studied Latin Philology and Modern History.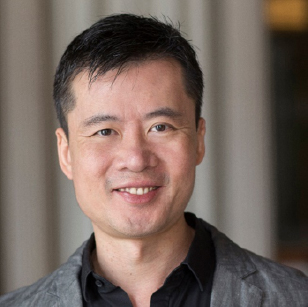 Mr Low Sze Wee
Moderator
Chief Executive Officer, Singapore Chinese Cultural Centre
Mr Low Sze Wee is the Chief Executive Officer of the Singapore Chinese Cultural Centre (SCCC). Prior to joining the SCCC, Mr Low, an award-winning curator with management experience, was Director (Curatorial, Collections and Education) at National Gallery Singapore. He has also been involved in strategic arts planning and policy in Singapore's former Ministry of Information, Communications and the Arts (MICA). He is the first Singaporean to be selected as an International Fellow for the Clore Fellowship Programme in 2013-14. Initially trained as a lawyer, Mr Low later graduated with a Master's degree in History of Art from the School of Oriental and African Studies, University of London.
Agenda
Thursday
30TH September 2021
Keynote Address by:
Ms Chang Hwee Nee, CEO, National Heritage Board (Singapore)
Mr Alexander Neef, Director, Paris Opera
Question & Answer with Moderator
Moderator: Mr Low Sze Wee, CEO, Singapore Chinese Cultural Centre