Programme Resources

Photos
Distinguished Speaker Series Lecture by Mr Bernard Blistene

Videos
Distinguished Speaker Series Lecture by Mr Bernard Blistene
Speaker and Moderator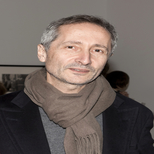 Mr Bernard Blistene
Speaker
Director of the Musée national d'art moderne, Centre Pompidou, Paris
Mr Bernard Blistène is a respected museum director, seasoned curator, academic and prolific writer. He has created over a hundred exhibitions, taught at the Ecole du Louvre as a Professor of Contemporary Art for the last 20 years and published books such as Warhol, Buren, Castellani and A History of XXe. Appointed the Director of the Musée national d'art moderne, Centre Pompidou, Paris in December 2013, Bernard Blistène has been supervising the renovation and the extension of the Modern and Contemporary collections at the Centre Pompidou. He is also the Curator in Chief of the Patrimony and was previously Inspector General of Artistic Creation in 2000 and Director of the Department of Cultural Development, Centre Pompidou, Paris, in 2008, where he created Un Nouveau Festival, an interdisciplinary contemporary art platform. He was formerly the curator at the Pompidou from 1984 to 1990, the Director of the Marseille's Museums from 1990 to 1996 and has developed many exhibitions in the United States.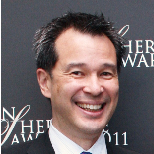 Dr Alan Chong
Moderator
Director, Asian Civilisations Museum
Alan Chong is director of the Asian Civilisations Museum and the Peranakan Museum – museums dedicated to exploring the historical connections among Asian cultures, and between Asia and the world. The Asian Civilisations museum is currently preparing new galleries in its historic building and two new wings. Among the exhibitions the museum has presented in recent years are Terracotta Warriors: The First Emperor and His Legacy; Enlightened Ways: The Many Streams of Buddhist Art in Thailand; and Devotion and Desire: Cross-Cultural Art in Asia.
Before coming to the Asian Civilisations Museum, Dr Chong was curator at the Isabella Stewart Gardner Museum, Boston. His areas of research are in cross-cultural art, artistic patronage, and the history of collecting.
Agenda
Friday
1ST April 2016
Welcome by Dr Alan Chong, Director,
Asian Civilisations Museum and Dean, Culture Academy
"The Globalisation of the collection: the experience of the
Musée national d'art moderne" by Mr Bernard Blistène,
Director of the Musée national d'art moderne, Centre Pompidou, Paris
Q&A session moderated by Dr Alan Chong
In Partnership With