Synopsis
Affectionately known as "The Durian", Esplanade's vision is to be an arts centre for everyone. The less privileged communities in Singapore form an important component of the "everyone" that Esplanade serves. As a charity and not for- profit arts organization, Esplanade is driven by its mission to entertain, engage, educate and inspire. Grace Low, Esplanade's Head of Community Engagement, shared the approach and work the community engagement team was doing, that makes tangible the power of the performing arts to transform and enrich lives
About the Speaker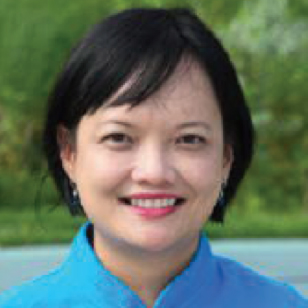 Ms Grace Low
Speaker
Head, Community Engagement, The Esplanade Co Ltd
Grace Low is Head of the Community Engagement (CE) unit at Esplanade that organises some 500 activities each year, reaching out to over 10,000 Voluntary Welfare Organizations (VWOs) beneficiaries. These include vulnerable children, at-risk youth, the elderly, persons with special needs, those marginalised as well as beneficiaries from low income households.
Besides hosting VWO beneficiaries to the centre, organising off-site single-session arts workshops at VWO centres or performances in hospitals and hospices, each year, the team runs eight flagship projects based on a performing art form. Spanning 3 - 4 months per one group of VWO beneficiaries, these projects aim to improve self-esteem for participants and provide creative outlets for personal expression. Some examples include hip-hop dance projects for at-risk youths and seniors, song-writing project for troubled youths, and singing projects for seniors including dementia patients.
Grace is passionate about reaching out to communities-in-need through the arts, and goes about her work with deep conviction and purpose. She aspires to touch the lives of as many people as possible through the arts and to extend current practice into new paradigms of community arts engagement in Singapore. In her free time, Grace volunteers in social mission activities that involves the sick and the elderly.
Agenda
Wednesday
30TH August 2017
Exclusive Esplanade Backstage Tour
Welcome Address by Director,
Culture Academy
Sharing on 'Community Engagement at Esplanade –
How the arts centre engages the less privileged communities'
- By Ms Grace Low, Head of Community Engagement, Esplanade