Synopsis
Funding in the Arts and Culture sector is no easy feat, especially for those that are managed by non-profit organisations. The latest data from the US, UK and
Singapore shows giving to the arts accounts for less than 5% of total giving. The chief reasons given for not supporting the arts include:
• THAT THERE ARE MORE URGENT THINGS TO SUPPORT
• THAT ARTS FUNDING IS ELITIST
• THAT IT IS DIFFICULT TO MEASURE IMPACT OF THE ARTS
Faced with such challenges, how do we craft our message so it appeals to donors? What resonates with donors in Singapore? Behind each significant gift lies a story that compels someone to give to the arts and culture. Mr Kola Luu shared about the strategies used and challenges faced by the National Gallery Singapore. Ms Wendy Ong shared about the Cultural Matching Fund that can be applied to assist organisation in getting more sponsorship and donations.
About the Speakers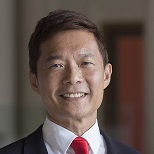 Mr Kola Luu
Speaker
Director, Partnership Development National Gallery Singapore
Mr Luu joined National Gallery Singapore as Director of Development on 1 January 2012.
Mr Luu leads the Gallery's effort in cultivating partnership and patronage with business associates, donors, foundations and philanthropists. He guides the team in developing products, services, platforms and channels to reach out to donors and prospects in supporting key pillars of the Gallery. Guided by a vision to foster a creative, thoughtful and inclusive society, Mr Luu rallies the team to broaden Gallery's support base to include the general public. Mr Luu also oversees the membership program at the Gallery with a view to develop and engage a community that believe in the power of art to unite, heal and inspire.
Mr Luu is a painter and an avid yogi.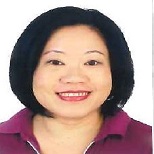 Ms Wendy Ong
Speaker
National Heritage Board
As Deputy Director of Philanthropy, Wendy Ong provides strategic oversight, develops new partnerships and fosters talent and growth within the fundraising function at the National Heritage Board. Wendy is experienced in non-profit administration and fundraising as well as global talent management in the high-tech industry, with international work experience across major cities in Asia Pacific and the United States.
Agenda
Wednesday
30TH March 2016
Welcome by Ms Thangamma Karthigesu, Director, Culture Academy
'Fundraising for Art and Cultural Institutions'
by Mr Kola Luu, Director, Business and Strategic Development Group,
National Gallery Singapore
Presentation on Cultural Matching Fund
by Ms Wendy Ong, Deputy Director, Philanthropy, National Heritage Board
Guided Tour of ACM's New Galleries (optional)
In Partnership With