Resources
Programme Overview
Join us at the first webinar of Culture Academy's In Conversation With series for 2022 where we dive into a conversation about the skills needed in the arts and culture sector to remain sustainable and relevant in today's new economy.
Although the sector has reskilled and upskilled in response to the challenges presented by COVID-19, are there other skills that the sector needs to develop to take it to the next level? Our speakers will discuss how artists, culture professionals and administrators can emerge stronger in the new normal by learning new skills and forming meaningful partnerships.
Speakers and Moderator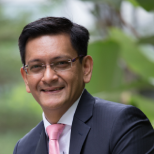 Mr Aloysius Arlando
Speaker
Immediate Past President, Singapore Association of Convention and Exhibition Organisers and Suppliers
Aloysius Arlando served as the President of Singapore Association of Convention and Exhibition Organisers and Suppliers from 2019 to 2021, and the President of the International Association of Convention Centres from 2017 to 2021. He also sits on the Industry Advisory Committees of the Singapore Institute of Technology and Temasek Polytechnic for their hospitality and events business course programmes.
He was previously Chief Executive (Venues) of Constellar Holdings and Chief Executive Officer of SingEx, where he built up a portfolio of MICE-related ventures in Singapore and the Asia Pacific region, while developing the organisation's suite of hybrid event solutions and venue management services to new standards.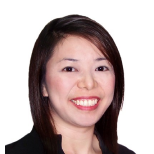 Ms Chelvin Loh
Speaker
Director, Jobs-Skills Insights Division, SkillsFuture Singapore
Chelvin Loh is the Director of Jobs-Skills Insights in SkillsFuture Singapore where she and her team examine anticipatory jobs-skills changes in Singapore's economic and industry landscape arising from technology disruptions, business model innovations, new care models, and other emerging trends. Through their strategic partnerships, they develop and roll out fit-for-purpose and timely jobs-skills insights to support the changing jobs-skills conversations on the ground.
She was previously leading the Industry Development Division in SkillsFuture Singapore and was part of the management team driving SME development, business capabilities and human capital development, and internationalisation efforts at SPRING Singapore, currently known as Enterprise Singapore.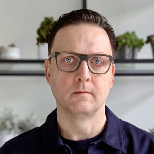 Mr Scott Smith
Speaker
Founder and Managing Partner, Changeist
Scott Smith is Managing Partner of Changeist, a futures research group based in The Hague that he founded in 2007. His team has worked with global organisations and governance bodies, including UNICEF, The International Federation of Red Cross and Red Crescent Societies, the European Commission, AXA and JPMorganChase. The work they have created ranges from in-depth signals research to scenario development to creating immersive experiences of the future.

He had previously spent over a decade in technology forecasting and is the author of the book, How to Future: Leading and Sense-making in an Age of Hyperchange.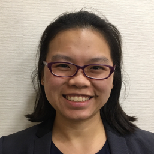 Ms Jeanette Kwek
Moderator
Director (Futures) & Head (Centre for Strategic Futures), Strategy Group, Prime Minister's Office
Jeanette Kwek is the Director (Futures) & Head (Centre for Strategic Futures) in the Prime Minister's Office. She oversees the Centre's research agenda, its extensive international networking efforts, and work in growing futures capabilities across the public service. She was previously the deputy director of the futures team in the Ministry of Defence, where she helped strengthen foresight capability in the organisation.