Resources
Programme Overview
As we emerge stronger from the pandemic, the importance of remaining financially sustainable will continue to be a major concern for cultural institutions and arts groups. Join our distinguished panel as they share their thoughts and insights on this topic and hear about how institutions and arts groups are reinventing themselves and their strategies in this new normal to engage more people to believe in their cause and give generously to the arts and culture. Find out how the community is finding new funding sources either through creating new income streams, fund raising or through philanthropy.
Speakers and Moderator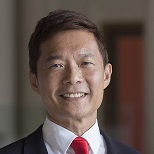 Mr Kola Luu
Speaker
Director, Partnership Development National Gallery Singapore
Mr Luu joined National Gallery Singapore as Director of Development on 1 January 2012.
Mr Luu leads the Gallery's effort in cultivating partnership and patronage with business associates, donors, foundations and philanthropists. He guides the team in developing products, services, platforms and channels to reach out to donors and prospects in supporting key pillars of the Gallery. Guided by a vision to foster a creative, thoughtful and inclusive society, Mr Luu rallies the team to broaden Gallery's support base to include the general public. Mr Luu also oversees the membership program at the Gallery with a view to develop and engage a community that believe in the power of art to unite, heal and inspire.
Mr Luu is a painter and an avid yogi.
Ms Lisistrata Lusandiana
Speaker
Executive Director Indonesian Visual Art Archive
Lisistrata Lusandiana is the Executive Director at Indonesian Visual Art Archive (IVAA) where she develops and runs programmes related to decolonisation and the documentation of culture. She was previously the director of IVAA's Archive Festival and took part in the Jogja Biennale as a researcher and assistant curator. She is the editor of Mata Jendela magazine and contributes regularly to arts and culture magazines. She continues to be involved in various exhibitions, art and research projects.
Ms Usha Menon
Speaker
Executive Chairman UM-MC Asia Pte Ltd
Usha is the Founder of Usha Menon Management Consultancy, and speaks and consults on governance, strategic management and fundraising. Her clients include arts, education and health institutions, UN organisations, charities, social enterprises, think tanks and government departments. She is also a blogger who shares non-profit sector insights and observations and serves as a board member for various charities.
Ms Jane Binks
Moderator
Senior Director Yale-NUS College
Jane Binks is the Senior Director of Development at Yale-NUS College, where she is in charge of developing funds to create opportunities for impactful research and scholarship at the institution. She has over 20 years of experience in strategic planning, project management and capacity building, and is a regular trainer and panellist on the subject of fundraising and philanthropy trends. Prior to joining Yale-NUS, she managed her own consultancy and was previously the Director of Philanthropy at Singapore's National Heritage Board. She sits on the board of theatre company Teater Ekamatra, and is a member of Straits Clan and the Chinese Women's Association of Singapore.