Resources
Programme Overview
Join us for the Culture Academy's 4th In Conversation With webinar! This session brings you a sequel on the topic of "Opening Doors to a New Normal" where you will hear insights from our eminent speakers on audience engagement and expectations in the new normal, and how we can assess and re-evaluate ourselves so that our arts and culture ecosystem can continue to adapt and thrive.
Speakers and Moderator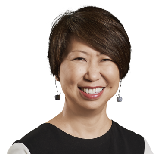 Ms Chong Siak Ching
Speaker
Chief Executive Officer, National Gallery Singapore and Head of the Visual Arts Cluster (VAC) Singapore
Chong Siak Ching is the Chief Executive Officer of National Gallery Singapore and the Head of Visual Arts Cluster Singapore, which comprises the Singapore Art Museum, Singapore Tyler Print Institute and National Gallery Singapore. She was previously the President and CEO of Ascendas where she established the organisation as Asia's leading provider of business space and she was awarded Outstanding CEO of the year at the 2009 Singapore Business Awards 2009 for her leadership and dynamism. She currently serves on the board of directors of Mandai Park Holding, is a member of the Yale-NUS Governing Board and is the Chairperson of the Singapore Note and Coin Advisory Committee. She is also Singapore's Non-Resident Ambassador to the Republic of Chile.
Dr Wendy Were
Speaker
Executive Director, Advocacy and Development, Australia Council for the Arts
Wendy Were is the Executive Director, Advocacy and Development at the Australia Council for the Arts. She has extensive experience in arts management, curation and business development. She also has a track record in championing the development of sustainable career paths for Australia's artistic workers. She has also served as Artistic Director and Chief Executive of the Sydney Writers' Festival, CEO of West Australian Music, business advisor with Creative Industries Innovation Centre, and Producer at the Perth Festival.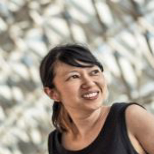 Ms Yvonne Tham
Speaker
Chief Executive Officer, The Esplanade Company Ltd
Yvonne Tham is the Chief Executive Officer of The Esplanade Company Ltd and she is responsible for the overall management and programming direction of Esplanade — Theatres on the Bay. She has also served as the Assistant CEO where she managed the organisation's strategic and social objectives as a performing arts centre. She was formerly the Deputy Chief Executive of the National Arts Council where she oversaw the planning and capability development departments, and the development and implementation of policies and programmes for grants, education, community engagement and infrastructure for the arts.
Mr Low Sze Wee
Moderator
Chief Executive Officer, Singapore Chinese Cultural Centre
Low Sze Wee is the Chief Executive Officer of the Singapore Chinese Cultural Centre. He is an award-winning curator with management experience and was previously Director (Curatorial, Collections and Education) at the National Gallery Singapore. He has also been involved in strategic arts planning and policy in the Ministry of Information and the Arts. He is the first Singaporean to be selected as an International Fellow for the Clore Fellowship programme in 2013.