In commemoration of Singapore's Bicentennial in 2019, this fourth volume of Cultural Connections focuses on the themes which are relevant to our cultural development over the past 200 years. The articles in this issue remind us of how fast and far we have progressed from our early colonial days to a modern liveable cosmopolitan nation which is rooted in its multicultural heritage. This issue thus explores the bicentennial through an exciting collection of essays, contributed by notable personalities and culture professionals.
If you would like to reproduce or re-publish any part of publication please contact us at Culture_Academy@mccy.gov.sg
Other issues of Cultural Connections
Explore other resources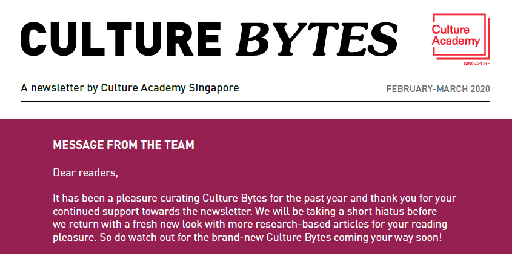 newsletters
Culture Bytes - February / March 2020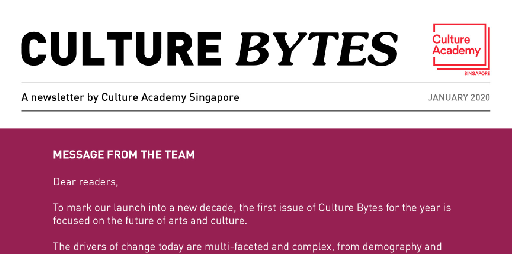 newsletters
Culture Bytes – January 2020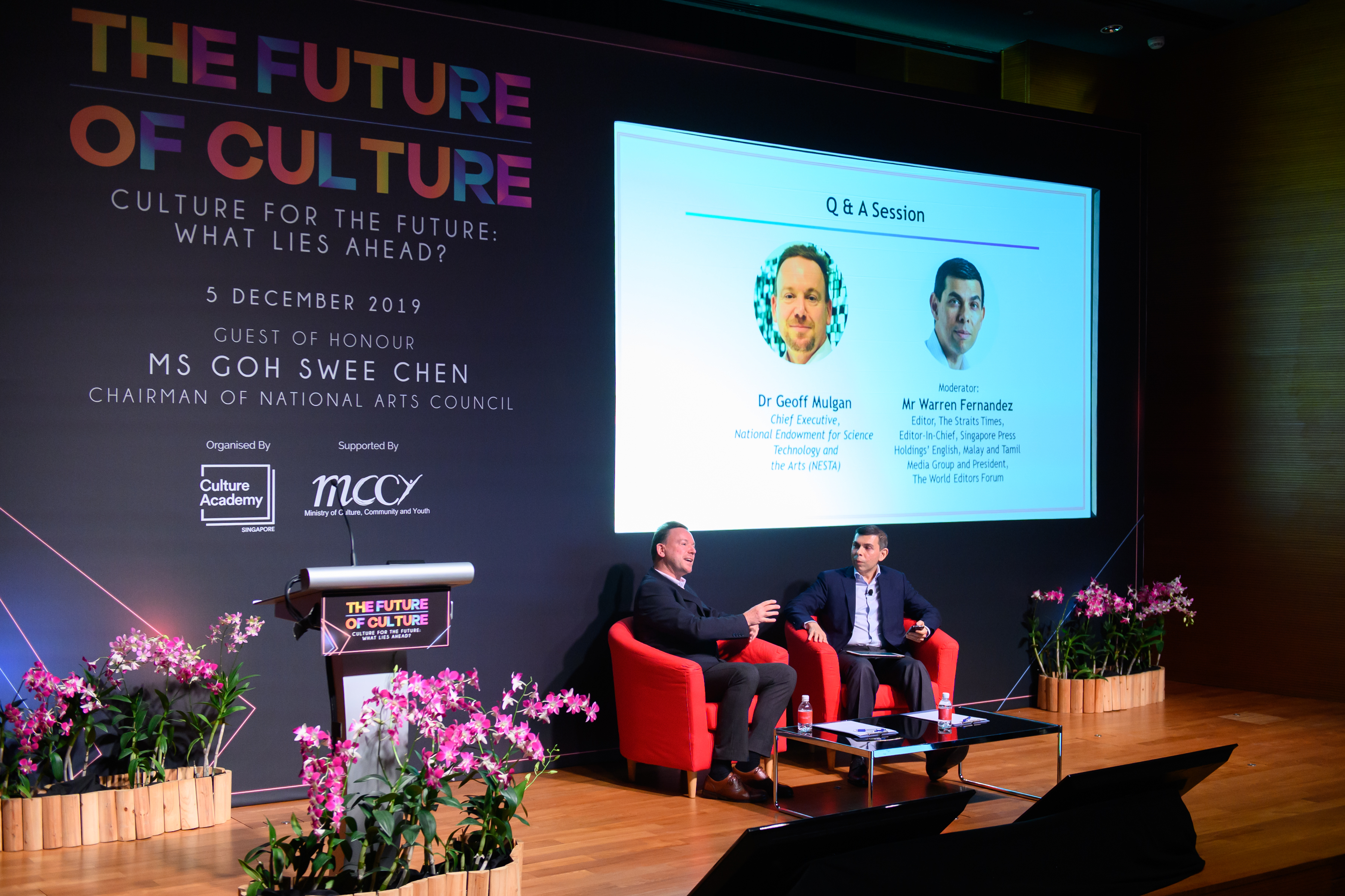 Videos
Conference: The Future of Culture - Culture for the Future: What Lies Ahead?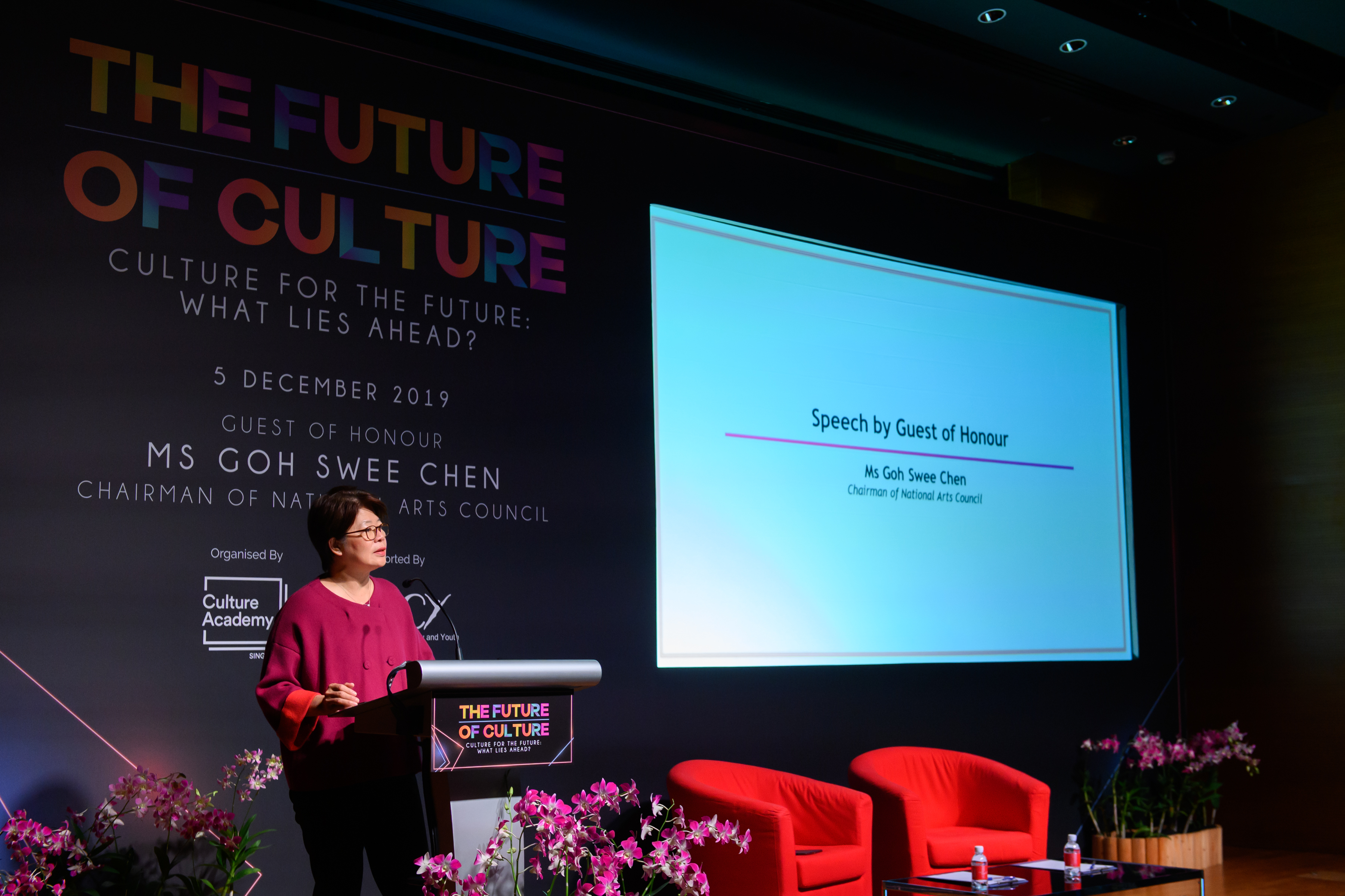 Speeches
Speech by Ms Goh Swee Chen, Chairman, National Arts Council