Access to Art is a Right, Not a Privilege: Chong Siak Ching
In celebration of MCCY's 10th Anniversary, we speak to individuals who are leading the charge in the arts, heritage, community and youth, and sports sectors. In today's spotlight, we have Ms Chong Siak Ching, CEO of National Gallery Singapore and Head of the Visual Arts Cluster Singapore, who is dedicated to making art accessible for every Singaporean.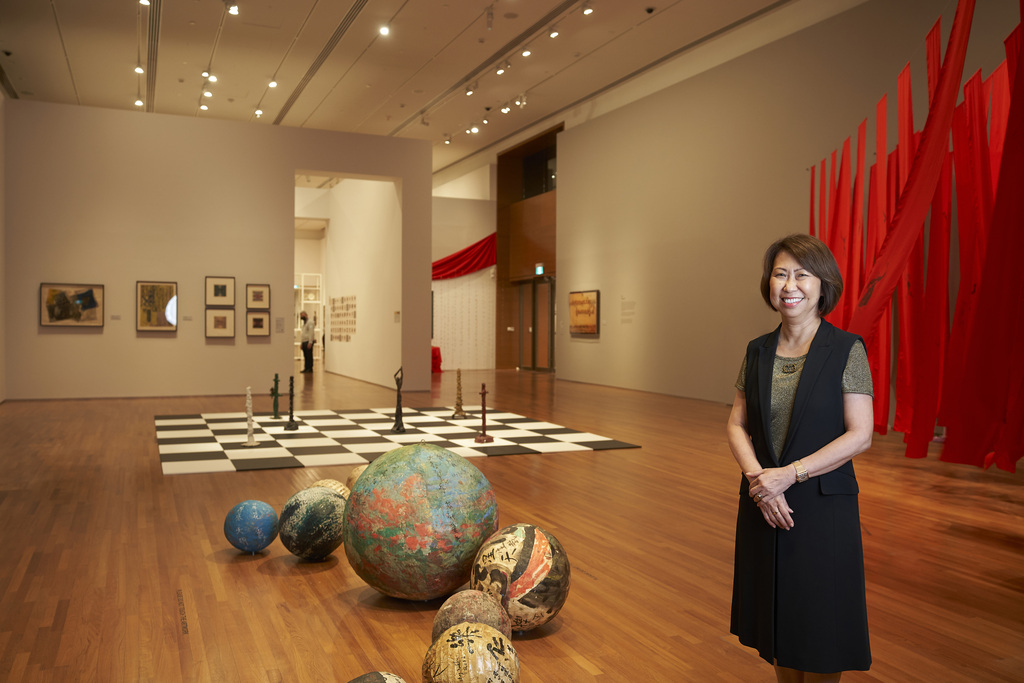 Siak Ching at National Gallery Singapore. Photo credit: National Gallery Singapore.
When Ms Chong Siak Ching was appointed the CEO of National Gallery Singapore, she recognised that she had a once in a lifetime opportunity to help the nation build community and develop identity. On top of that, it was a chance to platform Southeast Asian art for the world to see.
"The starting premise is that access to art is a right, not a privilege," she says. "We believe that art helps you to become not just a more creative person, but a more thoughtful one." Siak Ching has had a hand in bringing art to the consciousness of Singaporeans, ensuring that people of all ages, abilities and experience levels are given opportunities to enjoy and learn about art.
Siak Ching cites MCCY's efforts to support museum initiatives in the last decade as critical for the art world in Singapore, especially in terms of funding and direct policy support. She noted that the move to make entry to museums free for Singaporean citizens and Permanent Residents was an important first step in making art accessible, as was the introduction of the Cultural Matching Fund, which provides dollar-for-dollar matching grants for private cash donations to registered charities in the arts and heritage sectors.
Art For All Ages
Even before National Gallery Singapore opened, they were working to include all demographics in the arts – including children. The Gallery reached out to schools and teachers to help them develop a comprehensive arts curriculum, keeping in mind that National Gallery Singapore would likely be a site of excursions for students.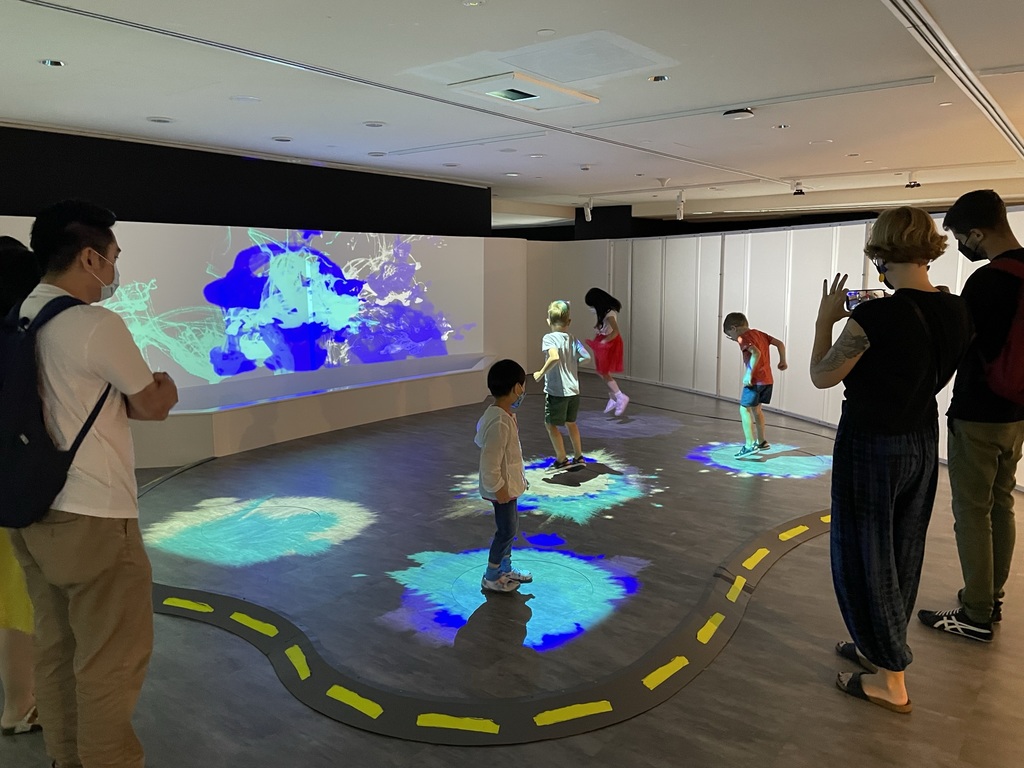 Keppel Centre for Art Education. Photo credit: National Gallery Singapore.
They've also had a direct hand in art education with the Keppel Centre for Art Education. While it's geared towards children and families, the facility has welcomed 2 million visitors so far.
Realising that their regular gallery tours were leaving out a segment of the population that was not as conversant in English (notably seniors), National Gallery Singapore launched tours to be hosted in different languages and dialects to meet this need.
They've also launched a pilot project called "Art With You", an evidence-based museum programme developed in collaboration with Dementia Singapore to support caregivers and people living with dementia. "This is a demonstration that art has got amazing powers and can bring a lot of value to society, from the very young to the very senior," Siak Ching says.
Art For All Bodies
Siak Ching believes that museums should be accessible not just to all ages, but to people with disabilities as well. The Gallery worked with disability advocates to audit the exhibition spaces for accessibility, so people with disabilities would have equal access.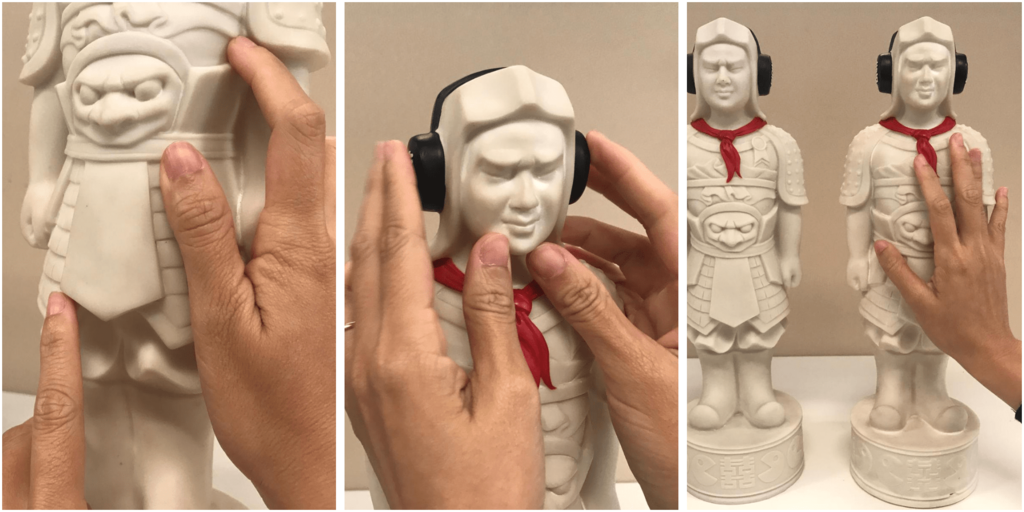 SAM Touch Collection. Photo credit: Justin Lee, East & West, 2009. Image courtesy of Singapore Art Museum.
Singapore Art Museum, which is also overseen by Siak Ching, has a dedicated Touch Collection developed for the visually impaired. This portable and interactive collection is based on artworks by Singaporean artists that relate to historical, cultural and social aspects of Singapore. These artwork adaptations are made for the visually impaired to touch and feel, and are accompanied by supplementary resources like audio guides and reproductions of finer artwork details.
Art For All Experience Levels
"There's a whole range of programs that cater to people who are very new to art or who are already very engaged with it," Siak Ching says. "We have talks by curators and artists, and even people who are not very familiar with art can walk away with a lot of important information."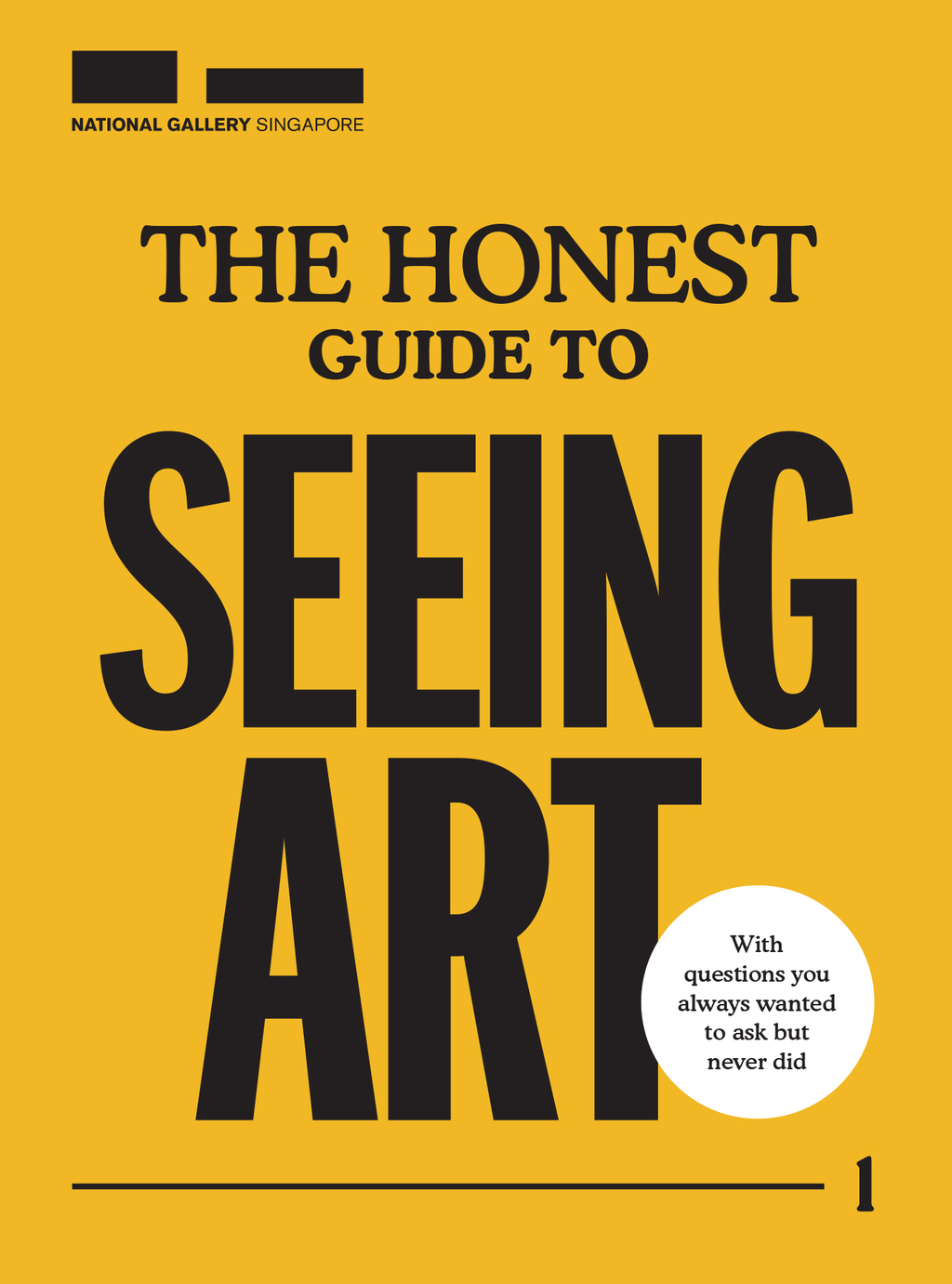 Cover of 'The Honest Guide to Seeing Art'. Photo credit: National Gallery Singapore.
The Gallery also hands out free booklets titled 'The Honest Guide to Seeing Art', which addresses people who walk into a museum or exhibition but are unsure how to engage with the artworks. Containing actionable steps in response to questions like "How do I make sense of what I'm seeing?" and "What does it mean?", it gives visitors who are new to art a resource to refer to as they begin their journey towards art appreciation.
Where Do We Go From Here?
"We need the entire arts ecosystem to be healthy and thriving so we can continue to grow and be a creative hub for the region," Siak Ching says, suggesting that arts fairs, auction houses and commercial galleries need time to develop and thrive so Singapore can build a creative economy.
Siak Ching says the best way for Singaporeans to support the arts is to attend art events or to volunteer time. Even being more conscious about how the media we consume every day, like movies and television, is created by artists, allows Singaporeans to further appreciate the art created within our own country.
Supporting an increased interest in art with new initiatives at the Gallery is crucial in making Singapore Southeast Asia's cultural hub. "One of my former chairmen used to say, 'If only we could talk about art at the dinner table the way we talk about food'," Siak Ching recalls. "I think if we can continue in the same trajectory as we did in the last ten years, we would really have made art a lot more present in our everyday consciousness."
Keen to read more on other individuals who have made a difference in the arts, heritage, community and youth, and sports sector? Find out more here: