Bringing The Arts To New Communities
The pandemic may have inevitably changed how the arts and theatre industries practice forever, but that doesn't stop multi-hyphenate Jeffrey Tan from bringing fulfilling community engagement projects to life. As an independent director, theatre educator and creative producer, Jeffrey has spent large parts of his career uniting communities through art and storytelling.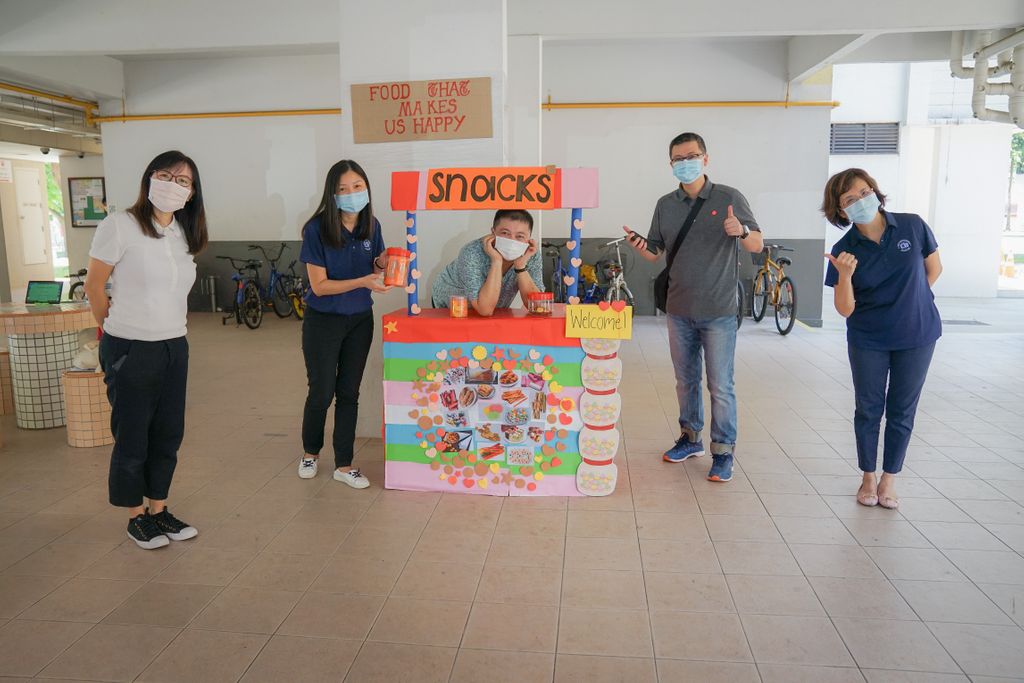 Jeffrey (in the middle), together with participants as part of the five-month residency with Lion Befrienders
"I mostly work with theatre in different contexts," Jeffrey begins as he shares more about the diverse programmes he is and has been involved in. Most recently, Jeffrey and his fellow artists-in-residence Moses Sia and Heath Yeo, finished a five-month residency with Lions Befrienders under the National Arts Council (NAC)'s Silver Arts Community Arts Residency and worked with seniors to stage a showcase at Lion Befrienders Senior Activity Centre @ Ang Mo Kio 318 to conclude the project.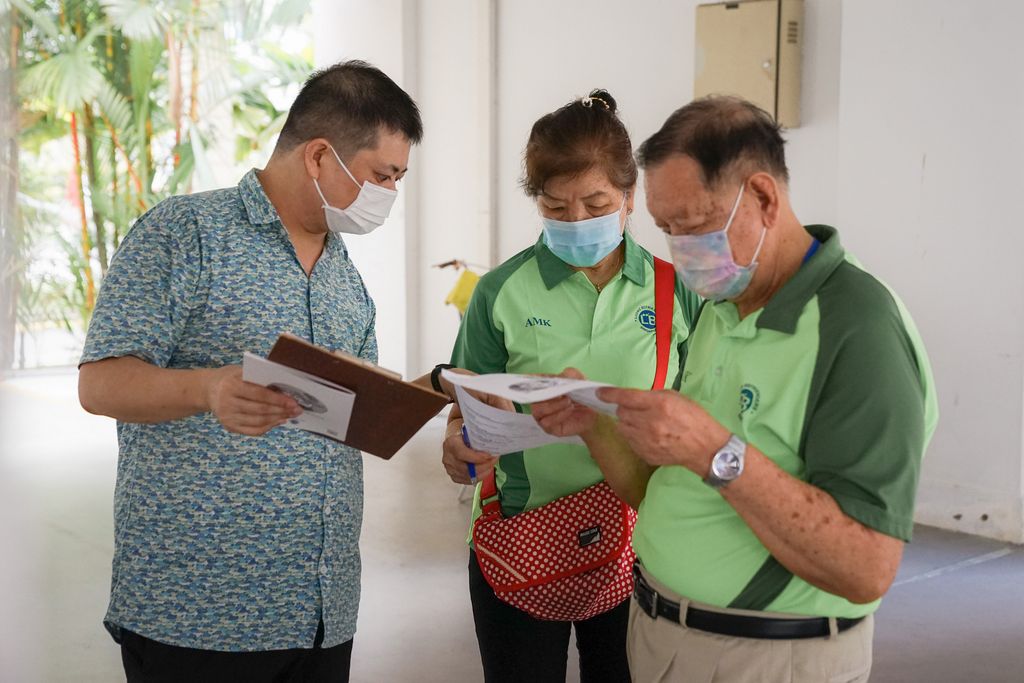 Jeffrey working with seniors and the Lion Befrienders
Currently, Jeffrey's working on ArtsXplore2.0, a youth-centric arts incubation and mentorship programme and SAME-SAME 2.0, the online collaboration between Diverse abilities Dance Collective of Maya Dance Theatre, Singapore and No Strings Attached Theatre of Disability, Australia, at the New Zealand Fringe (February) and Adelaide Fringe (March).
On what drives him to explore community engagement projects, Jeffrey shares: "I'm motivated to connect with people and get them to share their stories and experiences." Embodying this conviction was his 2015 project 'OPEN HOMES', which he produced together with the People's Association and the Singapore International Festival of Arts (SIFA). 25 families opened their homes and shared more about their lives for the project, which was showcased at SIFA that year. It was re-commissioned by SIFA with 30 families in 2017 and the concept has since been created and performed by local families in Brisbane (2019) and Adelaide (2021), Australia.
"Theatre is the most welcoming and all-embracing art form," Jeffrey shares enthusiastically. "While people get frightened by drawing or moving about, theatre emphasises storytelling and the stories that people can share. This type of emotional and intellectual sharing lets people get close to each other."

Uniting Communities With Art
Co-creation lies at the heart of Jeffrey's projects. "It's not about me presenting the work, but instead about how my partners and the communities whom I work with take ownership of the projects. This way, we can co-create our show together to reach more people," Jeffrey expounds.

"In the case of the pop-up showcase [with Lions Befrienders], we worked with seniors from diverse backgrounds. It was amazing to see seniors take ownership of their works throughout the project. Here, the arts experience wasn't just benefitting them but also the community, as they became friendlier, more vocal, and more willing to share."

One of Jeffrey's most prominent projects is 'It's A Happy Happy World', which he produced with dancer-choreographer Vincent Yong as part of NAC's Silver Arts festival in 2018. Jeffrey worked with a group of seniors from NTUC Health Active Ageing Hub (Kampung Admiralty), and youths to explore the simple concept of "what makes us happy". The project opened up room for conversations amongst seniors and between generations. It culminated in a performance piece and an installation consisting of a hundred quotes from the participants about their reflections on happiness.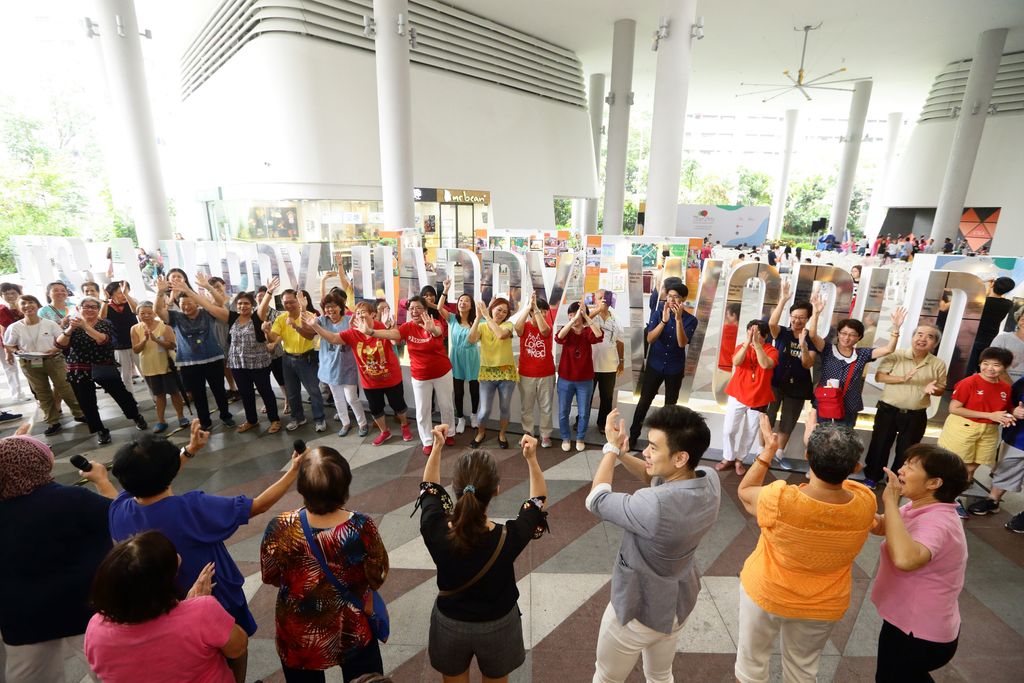 Seniors who participated in 'It's A Happy Happy World,' together with an installation consisting of a hundred quotes from the participants about their reflections on happiness
Additionally, when the installation toured to Asia Square, many of the senior volunteers went the extra mile and headed down to the location for a day to share more about the work with the people there.

"This was what prompted me to think more deeply about working with seniors," Jeffrey reflects. "The following year in 2019, I worked with the same group of seniors on a project called 'The Legend of Bukit Merah' with Singapore Book Council for #BuySinglit." For Jeffrey, this act of working with the same group of seniors was about maintaining relationships after they had been forged. On top of this, Jeffrey engaged a group of kindergarten students for the intergenerational project.

We were blown away by how positively the project turned out. The children got to know the seniors and the seniors were happy to share the stage with the children. These intergenerational projects are opportunities to connect and learn from each other. Our seniors know so much and have a treasure trove of stories — it's a worthwhile adventure talking to them rather than just watching TV.
Guiding Today's Youth
Another one of Jeffrey's dynamic endeavours is ArtsXplore 2.0. With the support of the Somerset Belt and NAC, the four-month programme invites youths in Singapore from the ages of 15 - 35 to creatively engage with ideas and processes to solve pertinent issues today. These themes include 'Environment and Sustainability', 'Mental Wellbeing' and 'Support for Vulnerable Groups', 'Jobs and the Future of Work' and 'Inclusivity'.
For Jeffrey, ArtsXplore 2.0 is all about the process of creating, exploring, and experimenting rather than just working towards a final product. "We consciously remind mentees that they aren't just here to deliver a product, but encourage them to take the time to research, talk to people they'd like to work with, share ideas, and identify any challenges in their way," he adds.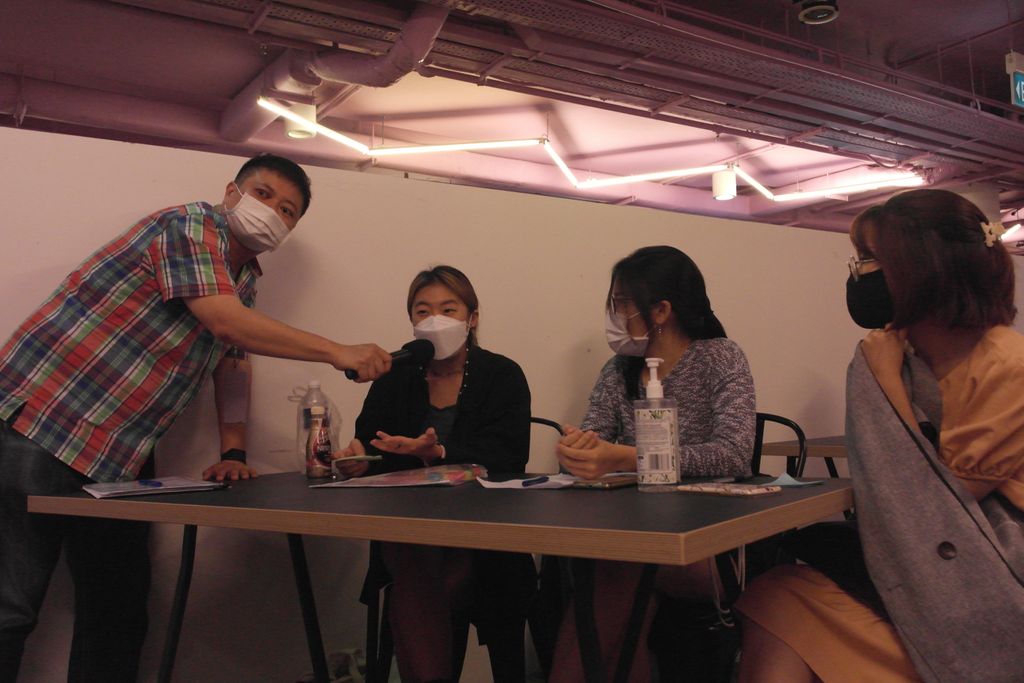 Jeffrey with mentees at an ArtsXplore session
The programme usually takes place in three stages. It starts with the mentees listening to talks from experts in the field and asking thought-provoking questions, before planning a two-week public exhibition of their proposals. On the programme's process-driven nature, Jeffrey shares, "some people don't understand doing a project without [making] money, but ArtsXplore 2.0 is more about thinking and using art in a meaningful way."
The current batch of ArtsXplore 2.0 mentees are now fine-tuning their ideas and working with various partners to install the exhibition at three locations, namely Orchard Central, the Uniqlo Flagship store at 313 Somerset and library@orchard.
Overcoming Challenges In The Theatre Industry
"Theatres will never be the same again," Jeffrey says, reflecting on the biggest challenges the industry faced at the height of the pandemic. "Working with restricted numbers and social distancing in live events is tricky. Previously, actors also had to wear masks while performing, so it was challenging for them to express themselves clearly. We also realised that the deaf community and those dependent on lip-reading were left out due to this."
However, Jeffrey shares a silver lining to this, especially as Safe Management Measures (SMM) relax and artists adapt to the situation. "We're learning about these issues as we encounter them. This makes us in the performing community more aware about issues of accessibility. Be it sign languages, captions, or wheelchair access, we know that more needs to be done to create an inclusive society."
As for supporting and growing the theatre industry in these trying times, Jeffrey has a few words of wisdom. "[Start] supporting by visiting free shows because then you'll take the first step to buy a ticket to a show or an exhibition. Young children or youth can also volunteer in the industry and become arts advocates or even practitioners at the end. Don't just support us online — being there in person makes a world of difference."