Not Child's Play: A Singaporean Toymaker's Journey
Many of us grew up being told we should one day become a doctor, a lawyer or an accountant. And while some of us did, many of us didn't. Instead, we became writers, teachers, artists, and, in Daniel Yu's case, toymakers — because, as it turns out, life has its own plans when it comes to career paths.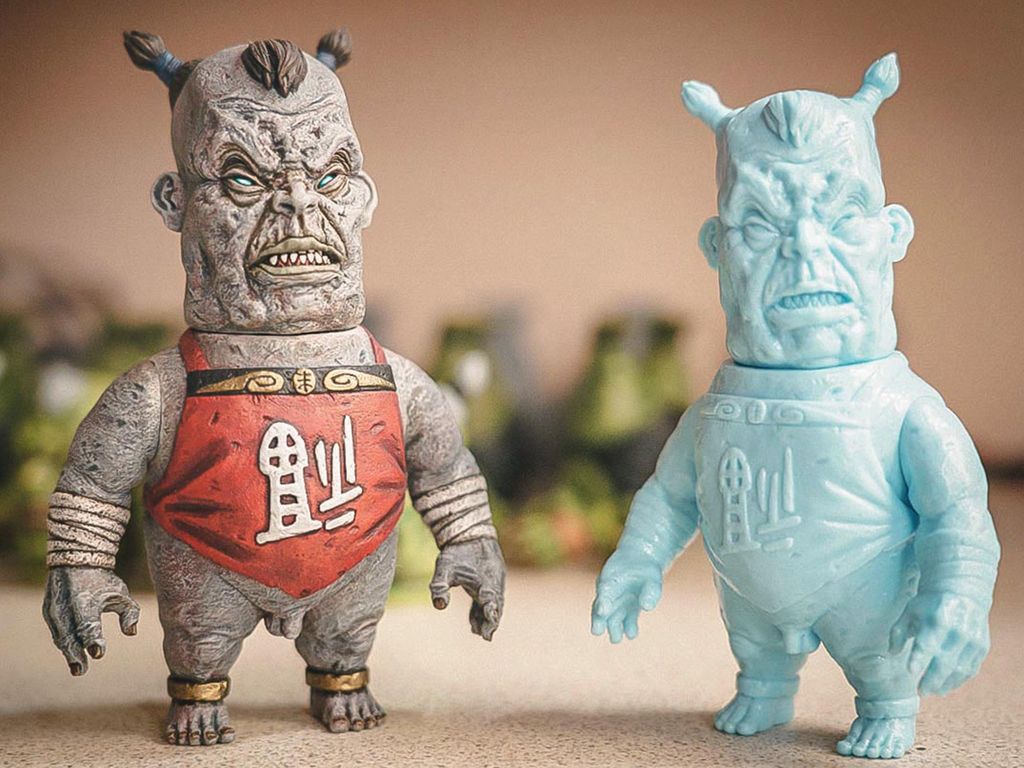 "What do you want to be when you grow up?" was the proverbial question we all got asked as children. We'd ambitiously and proudly reply "astronaut" or "chef" based on our favourite toy or interests du jour but as we grew up, many of us turned to jobs that were less passion-driven and more pragmatic. But not Daniel.

Daniel's career stemmed from a passion for his craft and for creating characters he himself loved. And as it turns out, others were drawn to his characters too. Here, we dive into Daniel's story, including what keeps him motivated and why every step of the process is a labour of love.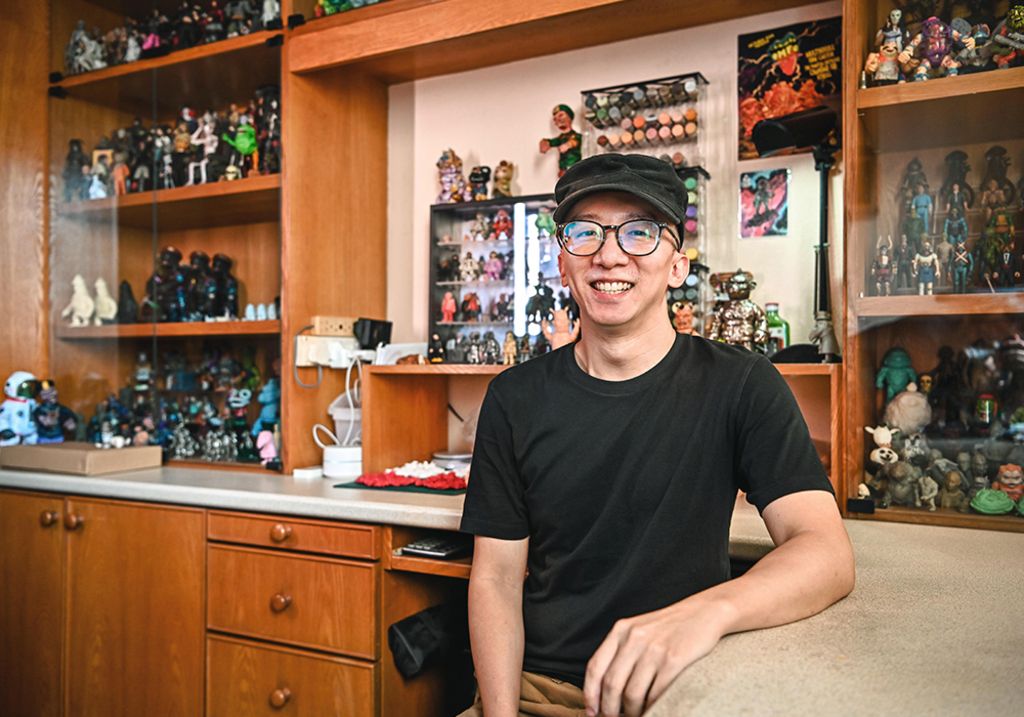 Daniel's career as a toymaker began from childhood, when he loved repainting his toys. By the time he was 12, he was mixing-and-matching parts between toy figurines to form new characters (which he later learned is called kitbashing). He found joy and solace in this artform, and spent countless hours on it — little did he know that it would one day become his full-time career.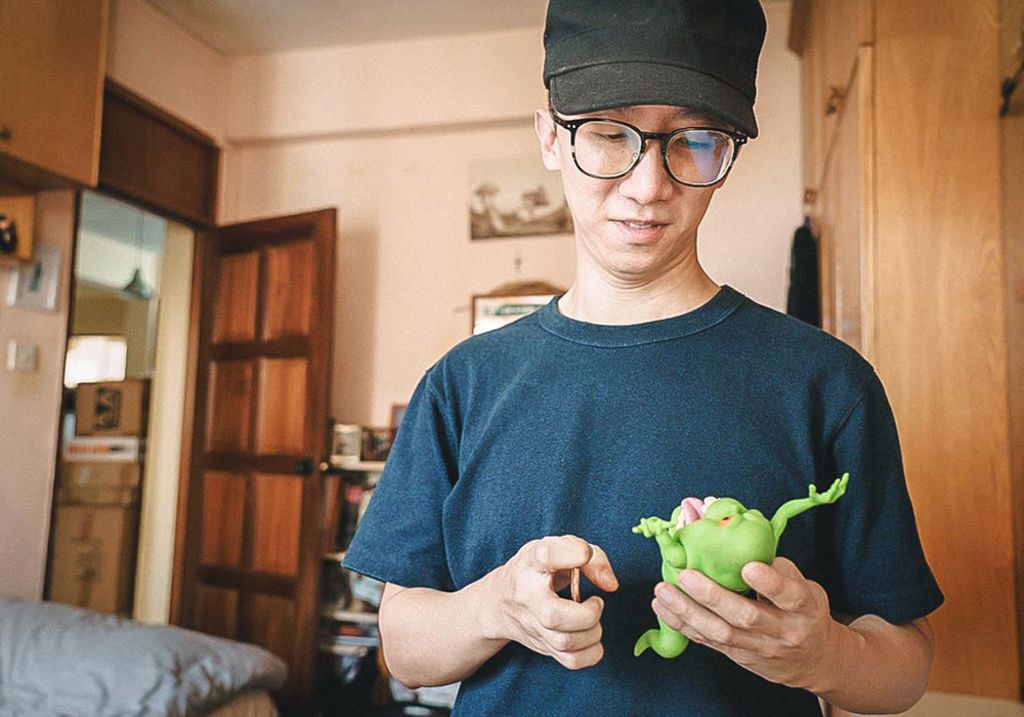 When asked about his favourite toy growing up, Daniel, 36, laughs gently. "I didn't have one particular favourite. Growing up in the late '80s and early '90s, pop culture was a big part of my youth. Ninja Turtles, Ghostbusters, Star Wars, comic books, Saturday morning cartoons and pro-wrestling were all staples in my adolescence, and along with them came the toys and merchandise that accompanied the shows.

He then pulls out his first toy from a vast collection, a Ghostbusters 'Green Ghost' action figure, and smiles proudly.
@mccysg Come with us to the As One United People roadshow! ✌️ We'll be at Toa Payoh HDB Hub Mall L1 Atrium (next to the bus interchange) from 25 to 31 Jan. Don't miss live performances by the talented @Daniel Sid and @Jason Yu on the weekend too. See you there! Stay tuned at @mccysg for updates! #OneUnitedPeople #ForwardSG ♬ original sound - MCCY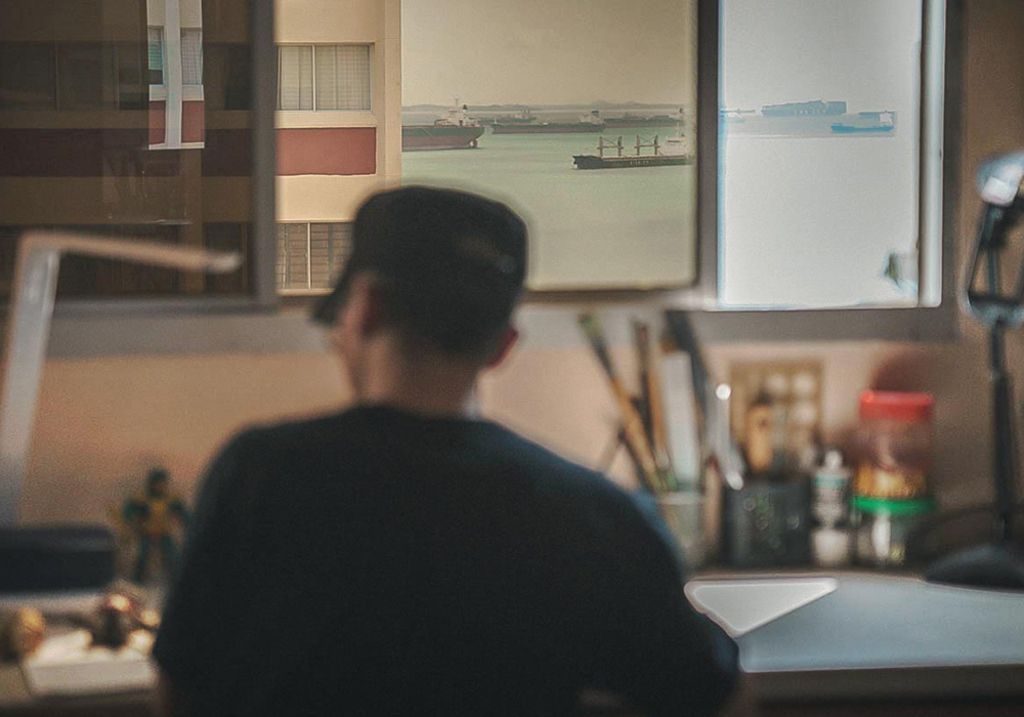 Daniel looks out at the calming view of the East Coast when he needs a pause from the intricate work — a ritual he's been practising since his early days of repainting and kitbashing. But he doesn't take the view, or the fact that he gets to do what he loves, for granted.

He decided from the onset that he would carve himself a niche — one that truly inspired him. He wanted his works to stand out, but more importantly, he wanted something that would hold his interest long into the future. After much research and soul searching, he realised that folklore, fairy tales and pop culture were his biggest sources of inspiration.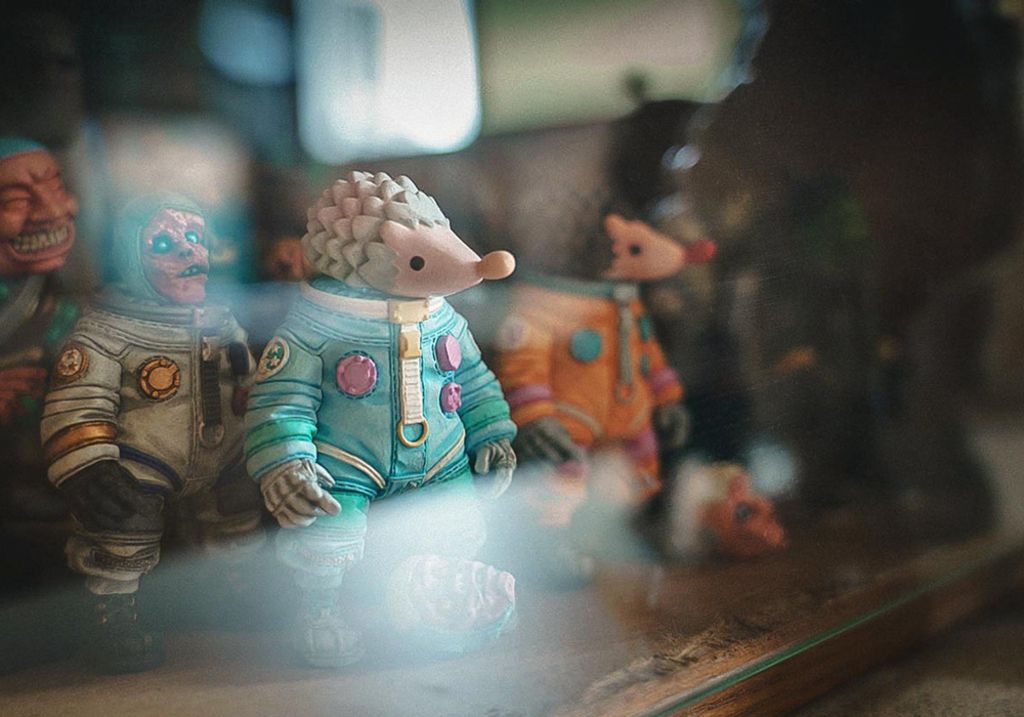 "The process of conceptualisation can vary considerably. A work can be fully realised while taking a walk, or it can be left germinating for years before I decide to develop it into a tangible object," he explains. "Every piece starts with a spark of an idea, likely influenced by media, folklore or something online, and it develops from there."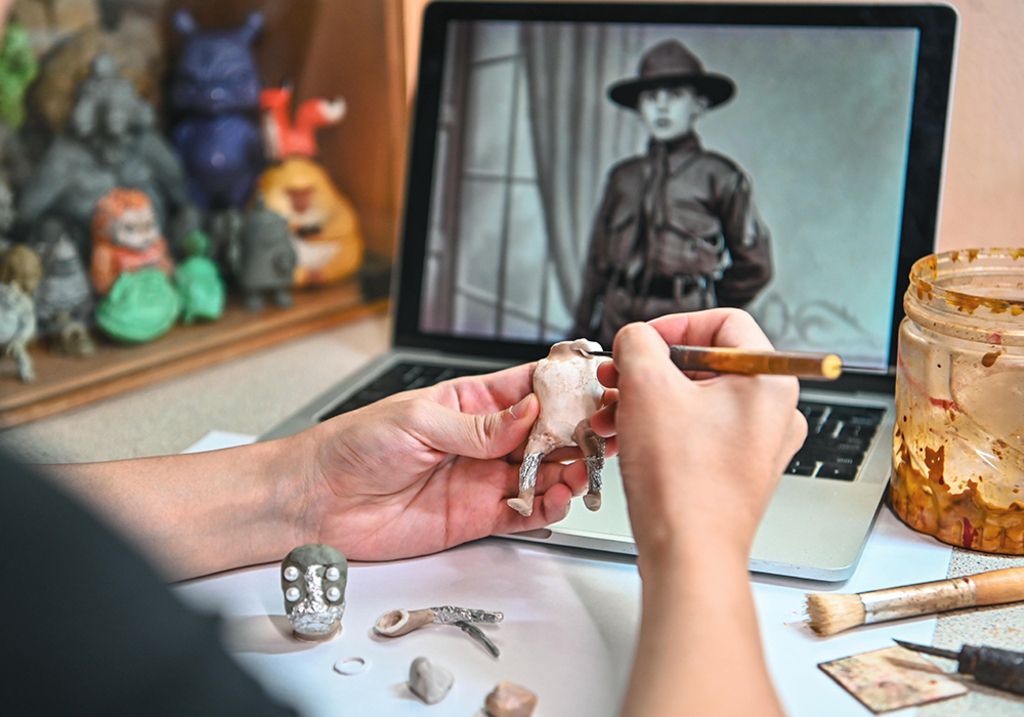 I like characters that are gritty but also somewhat whimsical, and pieces with intricately sculpted details.

Once the idea is nearly crystallised, Daniel dives straight into the sculpting process, which takes somewhere between two weeks to a couple of months to complete, depending on the scale and technicalities involved.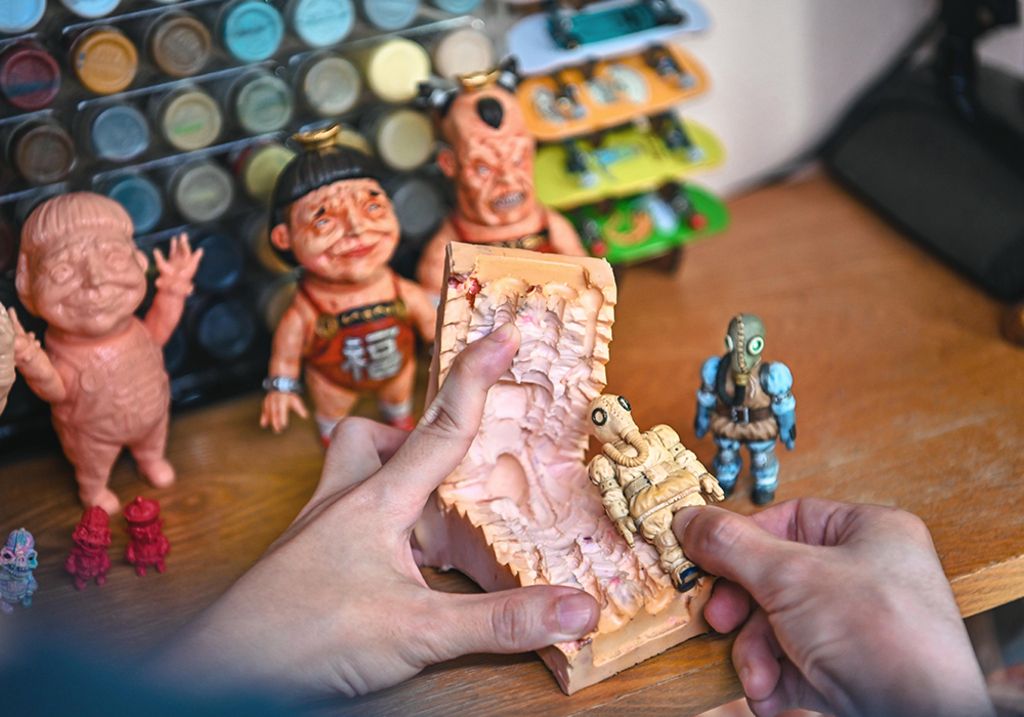 After the sculpting is complete,
a silicone
mould is produced to replicate the piece into larger quantities.

When Daniel first started out, he managed the entire production line himself. But over time, he's refined the process and now outsources the mould-making and plastic casting process so he can focus on ideation, sculpting and painting.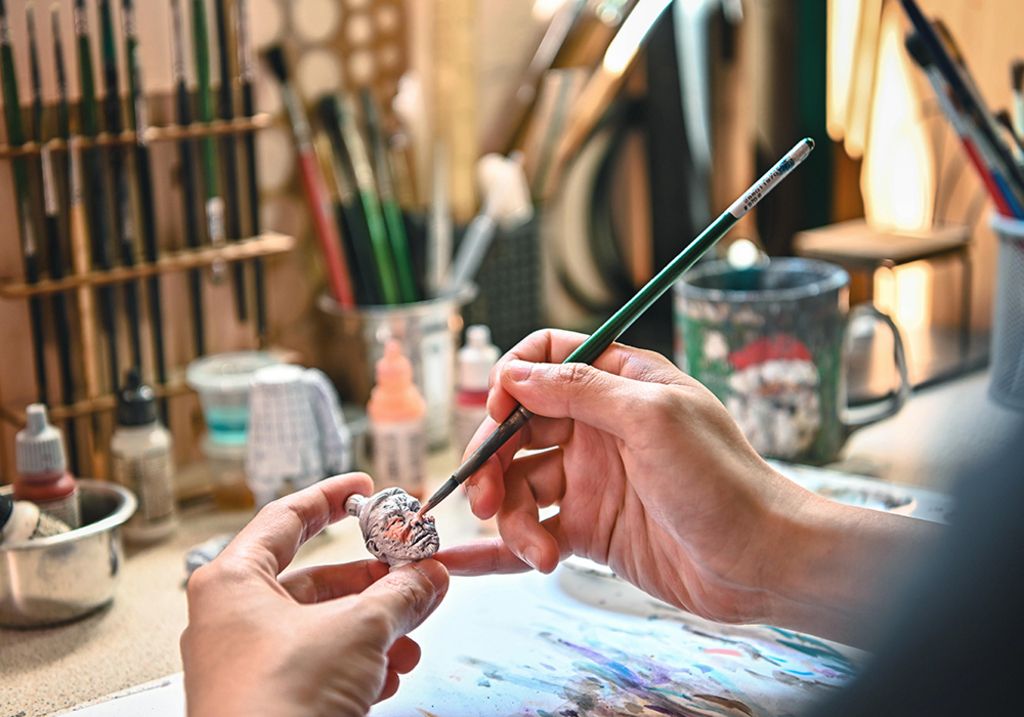 The painting process can be long-drawn and hyper-detailed due in part to the multitude of possible colour combinations, but also as a result of Daniel's meticulousness when it comes to producing that 'just right' final outcome.
Each piece is hand-painted and some of the pieces require multiple coats of paint to ensure vibrancy.


When factoring in manufacturing, painting,
and
packaging, each of Daniel's pieces takes at least six to eight months to complete, oftentimes more.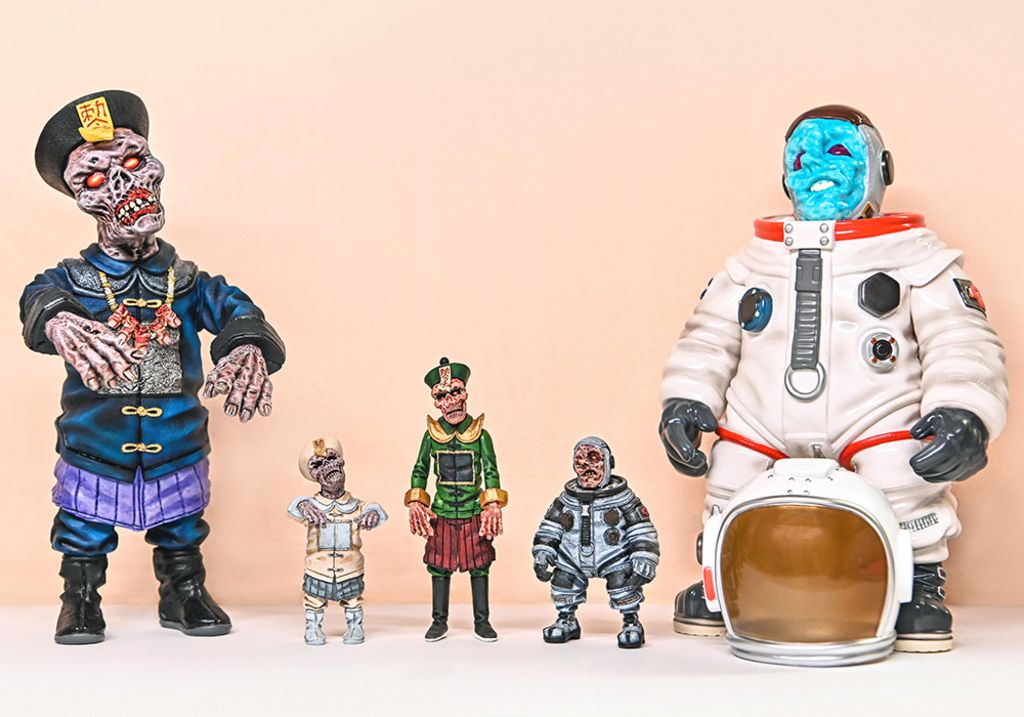 Even after all these years, Daniel
is proud when it comes to
his most popular toys and their Chinese mythology roots. The Jiangshi Acolyte (far left) is currently worth about US$215 (S$290), and gets snapped up by ardent art toy fans whenever it appears on the market.
An amalgamation of Chinese and Western zombies, Daniel explains that "a large part of my influences come from those two cultures, so this was a fitting piece to showcase that." As for the Lunar Creep (right, in large and original size), it was inspired by cosmology and science-fiction, which Daniel likens to celebrating "human's continual pursuit of knowledge and the exploration of the unknown
".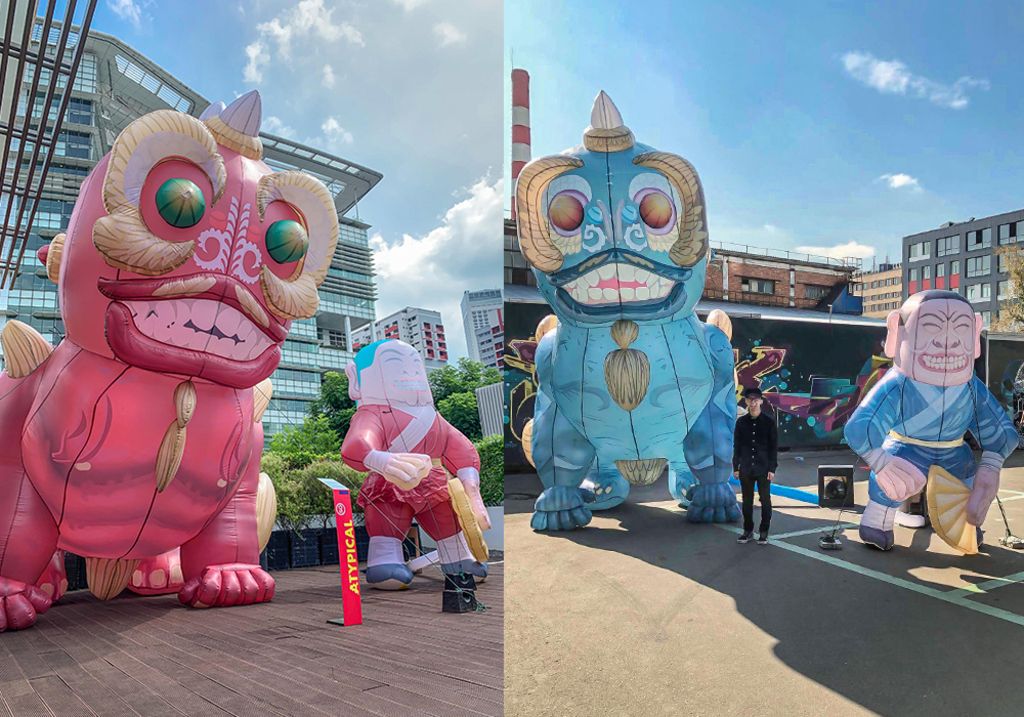 Daniel works extra hard because he knows it's a blessing to make a living doing what he loves. He often reminds himself of one of the highlights of his career, when the Chan + Hori Contemporary art gallery and the Singapore Tourism Board commissioned three-metre tall inflatables of his characters to tour around the world (between 2018 to 2020), visiting cities from Moscow (left) to Yangon, New Delhi, Bangkok and Singapore (right).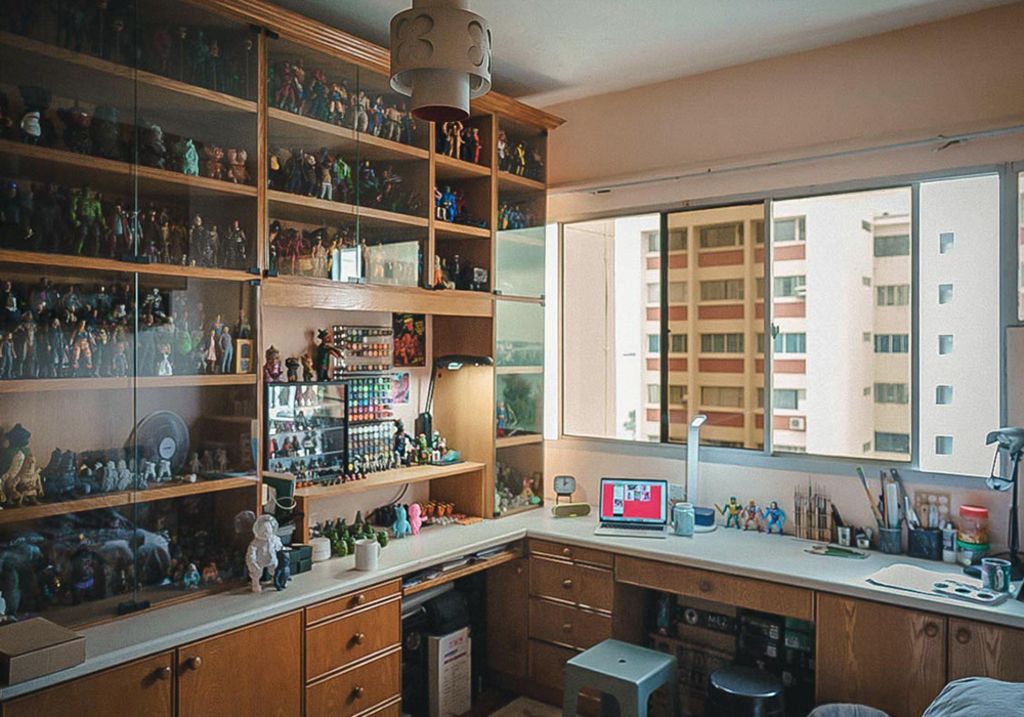 To those considering an unconventional career path like his, Daniel advises, "Stick to your guns and do what works for you. If that means taking a leap and investing in yourself to become who you want to be, then great, do it. And if that means working on your side hustle to support your passion while keeping your day job, that's awesome too."
To learn more about Daniel and his creations, check out his website at
https://www.thedanielyu.com
.