A better future starts with us
Building a better future for ourselves is not a one-person job. Everyone in Singapore can do their part, in their own way, to forge a better tomorrow.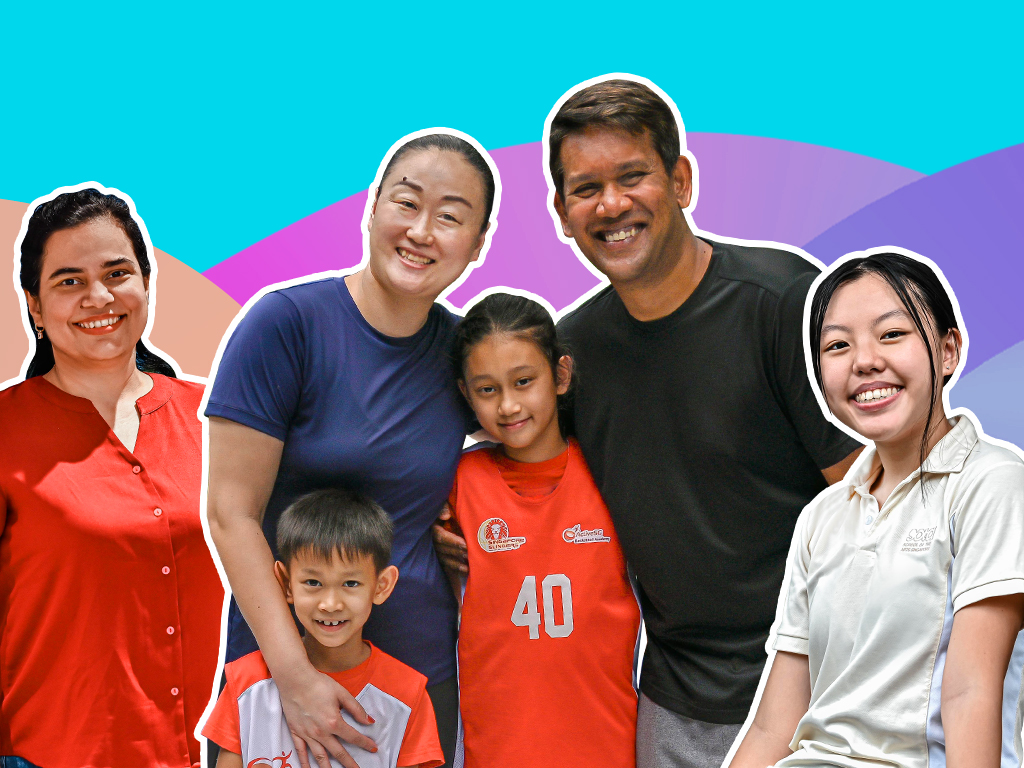 (From left to right) Pratibha Kurnool, the Path-Ling family, and Khoo Yi Xuan 
From nurturing a strong sense of belonging through inclusive activities and shared experiences, to promoting a culture of care by helping those in need, we take a look at how we can strengthen our bonds and work towards building a better society for one another. We spoke to a family, a corporation, and a youth leader, on how each of them is inspired in their own ways to contribute.
Strengthening bonds, actively
For ex-national athletes, Pathman Matialakan and Li Ling, it is no surprise that sports play a significant role in their family. Back in the 2000s, Pathman was in the National Basketball Team for 14 years, while Li Ling had represented Singapore for both basketball and netball from 2000 to 2011.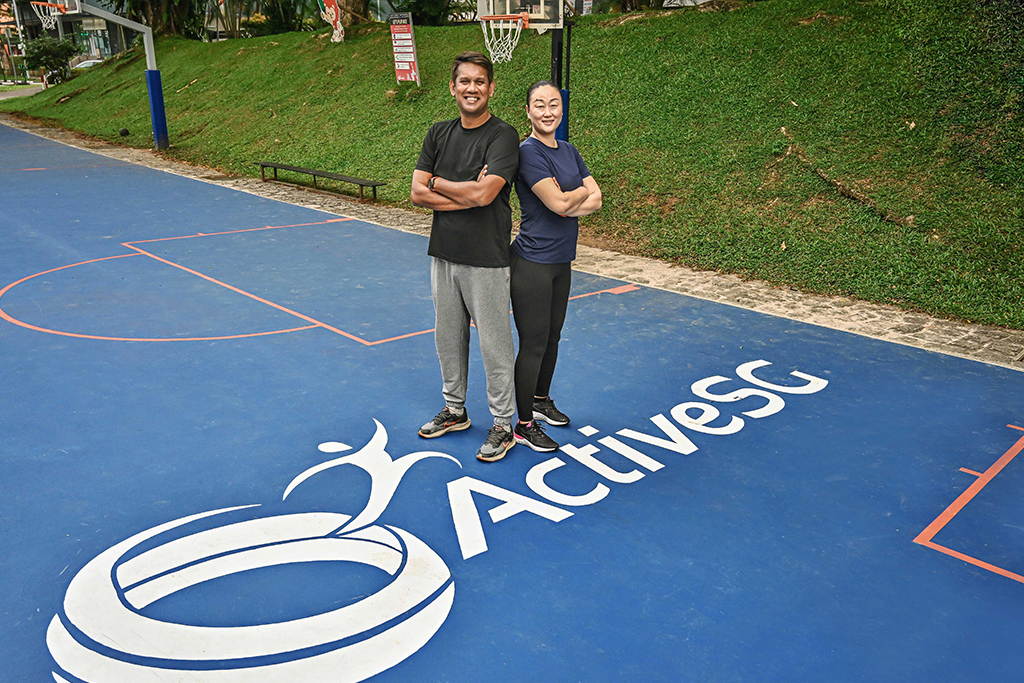 Sports play a significant role in the Path-Ling family
"Sports create common ground and help to reinforce unity and cohesiveness. Through sports, we can create stronger bonds and build a community that cultivates acceptance, regardless of background or race, allowing everyone to feel a stronger sense of belonging."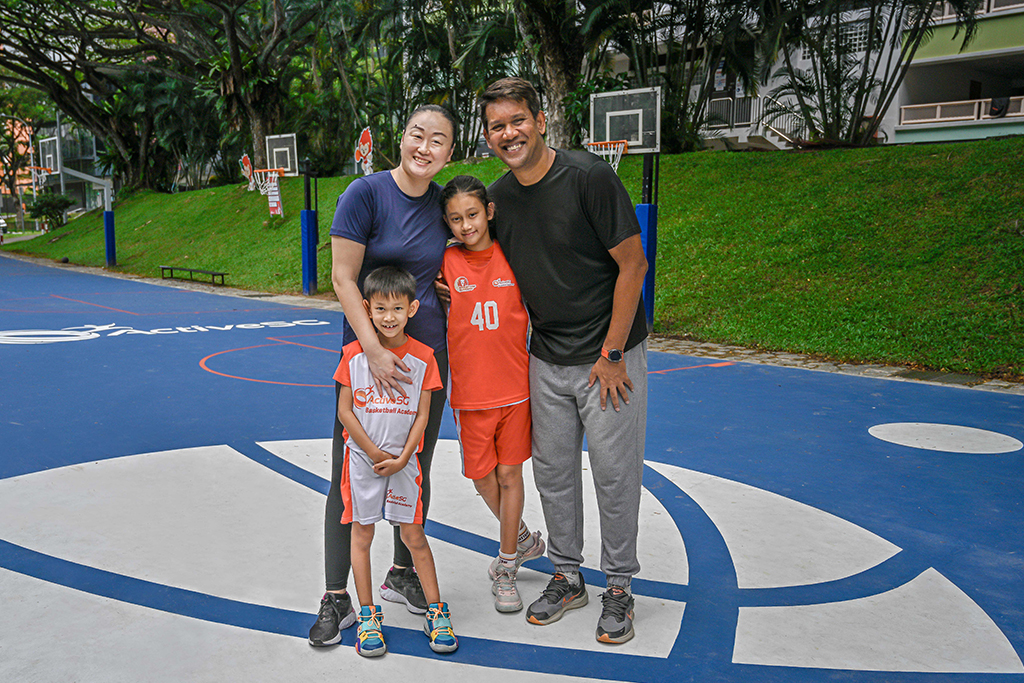 Pathman, Ling and their two children, Naomi and Liam, who are students of the ActiveSG academies
Their children, Naomi (aged 11) and Liam (aged 6), developed their interests in sports from a young age. Simple ball play was a typical occurrence at home, but soon developed into real interest. Both children are currently enrolled in the ActiveSG Basketball Academy. Liam also recently joined the ActiveSG Tennis Academy. They attend weekly training sessions at different ActiveSG Sports Halls. ActiveSG Academies and Clubs aim to provide greater access and opportunities for young Singaporeans to enrol in affordable and structured programmes to pursue their sports interests.
"We were surprised with the selection of programmes offered and the wide range of venues. The coaches are professional, and very good with kids. Having a good coach can make a big difference in the development of skills and sportsmanship," shared the couple.
Beyond basketball, the couple also encourage their children to try out other sports, as they recognise that different children may have different strengths and interests.
Apart from sporting skills, Pathman and Ling also see other positive changes in their children, especially Naomi who used to be a little shy. Participating in team sports has helped to build her confidence and allowed her to make new friends.
"Playing sports together has always been a way for my family to stay bonded as a unit, and the ActiveSG programmes have had such a positive influence on my family. I often share my experience with people I know and encourage them to try it out themselves because I hope more people can enjoy the benefits too," Pathman shared.
Keen to find out more about the sporting programmes and facilities available under ActiveSG? Learn more here.
Inspiring a culture of giving
Pratibha Kurnool sees value for companies to integrate social impact into the core of their business, and to come together to meet larger societal goals. She believes that when companies see the benefits of making corporate purpose work for their business and how partnerships can bring scale, we can create greater impact for our society and community.
Heading global community impact at Cognizant allowed Pratibha to leverage her professional skills to serve a corporate purpose that is strongly aligned with her own values. When Cognizant joined the Alliance for Action on Corporate Purpose (AfA-CP), she saw it as an opportunity for Cognizant to take its corporate purpose even further.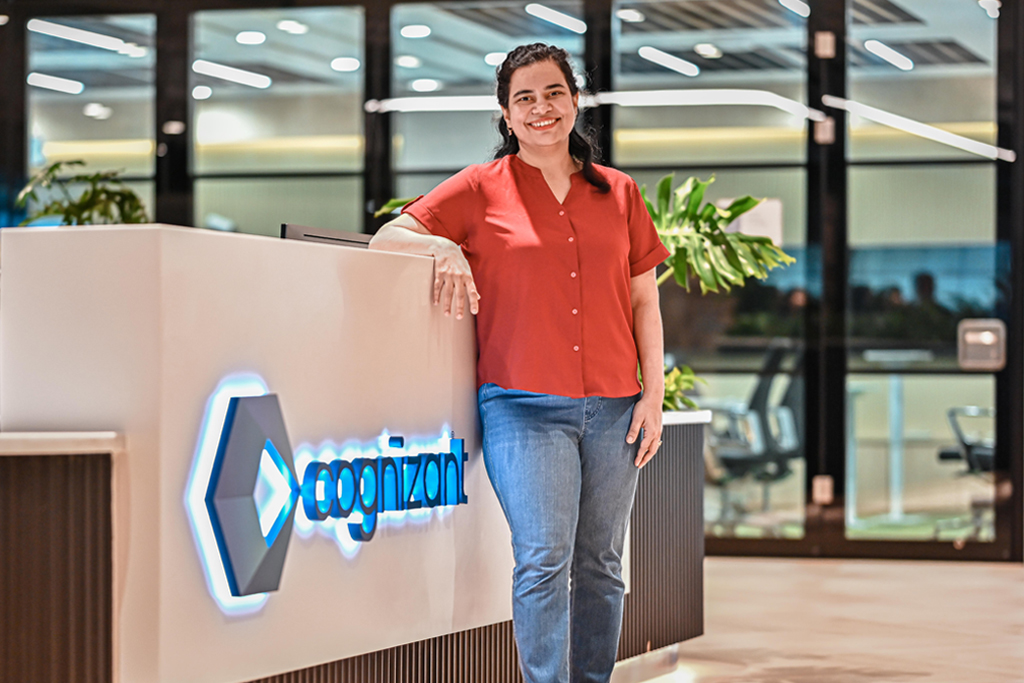 Cognizant's corporate purpose is to engineer modern businesses to improve everyday life
"Being a member of the alliance not only fuels our drive towards corporate purpose, it holds us accountable. The alliance offers companies a platform to connect with other businesses, discuss best practices and share challenges."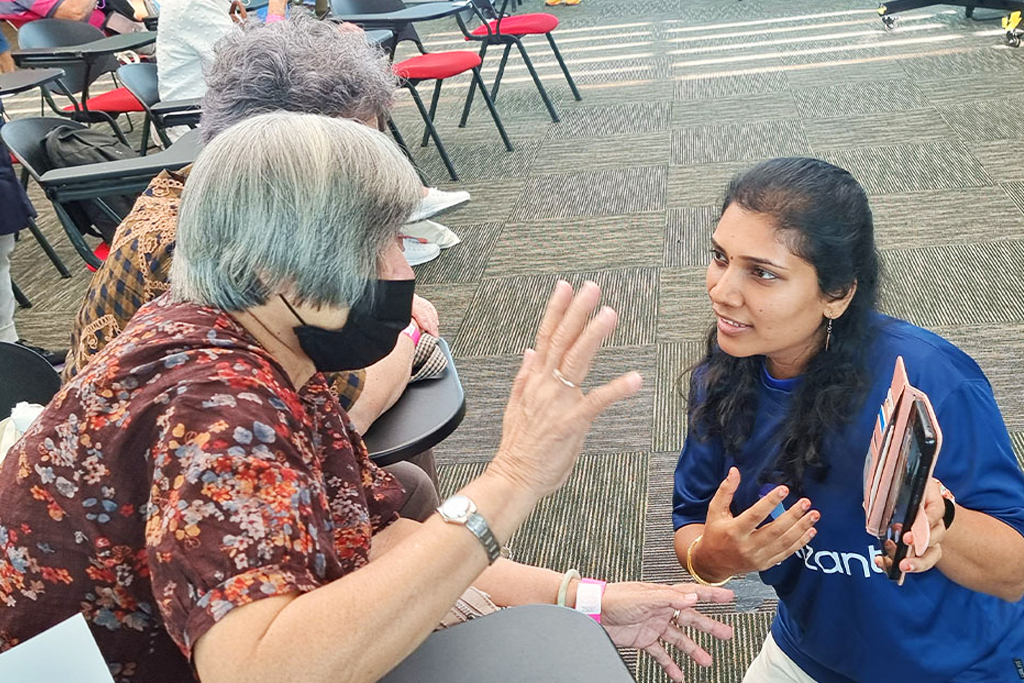 Among many other upskilling and pro-bono services, Cognizant works with senior citizens to improve their digital skills
Seeking to improve everyday life by supporting inclusion in tech, Cognizant works with under-represented segments to aid in education and digital empowerment of charities with the help of our volunteers.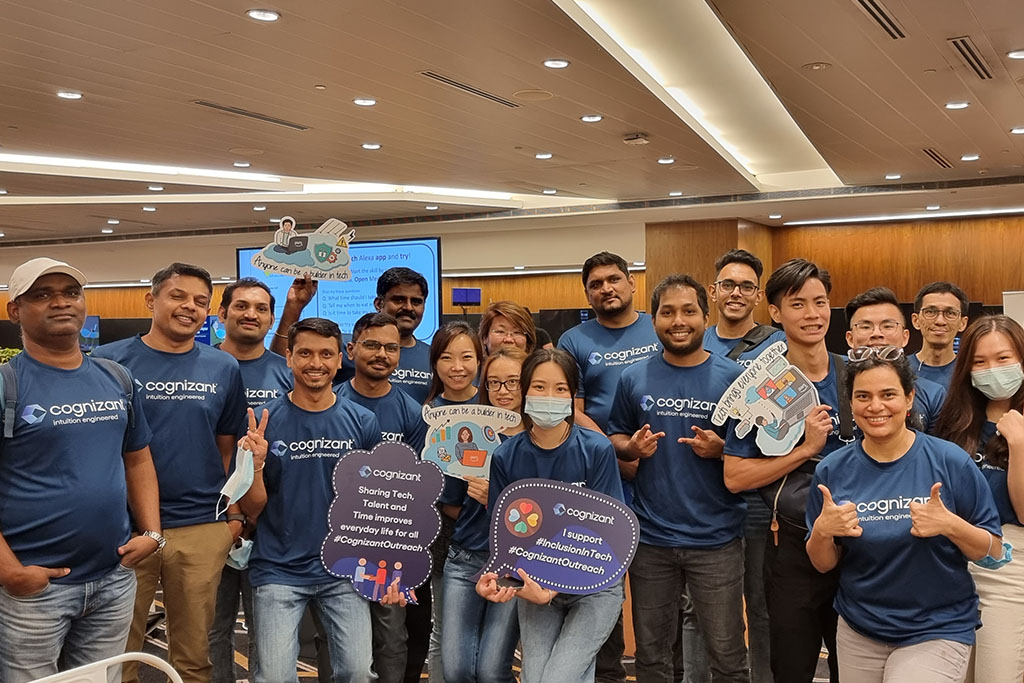 Seeking to improve everyday life by supporting inclusion in tech, Cognizant works with under-represented segments to aid in education and digital empowerment of charities with the help of our volunteers
"It is a win for all, where our employees get the opportunity to put their skills into action while picking up other soft skills in the process. By helping the community to upskill, we help form an ecosystem that builds a digitally inclusive community that helps us retain talent, and allows us to foster, discover and hire new talent."
Find out more about how your company can adopt the Corporate Purpose Framework and Blueprint here.
Influencing a new generation
"Volunteering has been a family activity since my younger days. My love and passion to serve the community stem from my past visits to Willing Hearts with my parents. It was from then that I developed an interest to understand more about people from different walks of life, and be empathetic towards their challenges," shared Khoo Yi Xuan, a final year student and President of Leadership Academy at School Of The Arts (SOTA).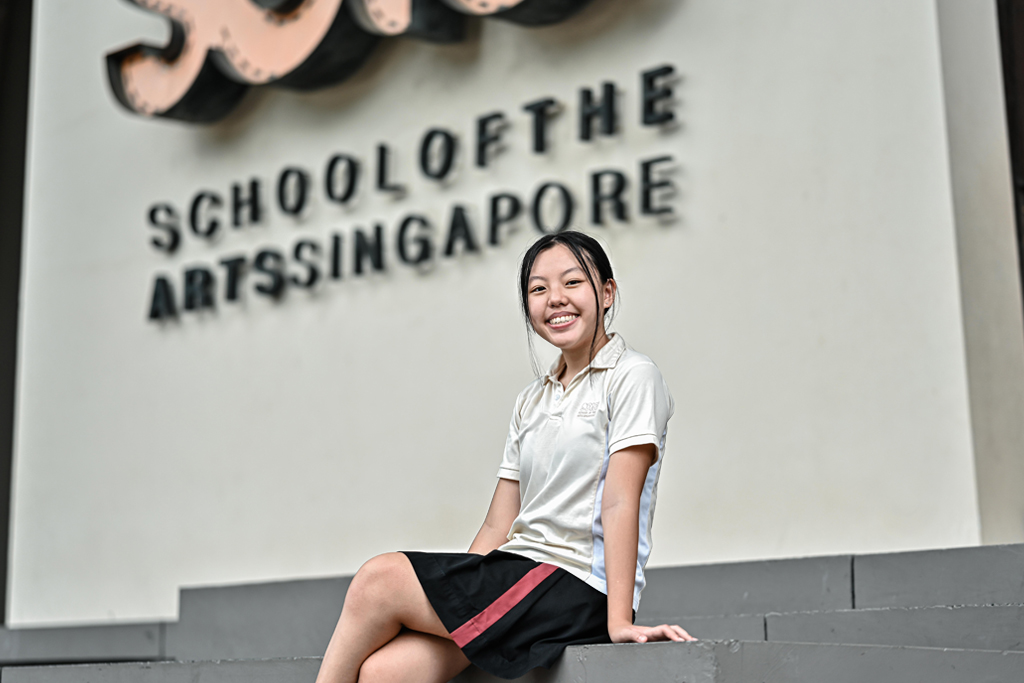 Yi Xuan has been a youth leader in SOTA's Leadership Academy for about three years, and is an active volunteer with Movement for the Intellectually Disabled of Singapore (MINDS)
As one herself, she can relate to the passion and drive that youths have towards subjects that interest them. With the right topic and approach, she believes people can be motivated to put in their time and effort to do more for the community. She also feels that it's important for youths to open their minds, broaden their circles, and care about issues beyond themselves.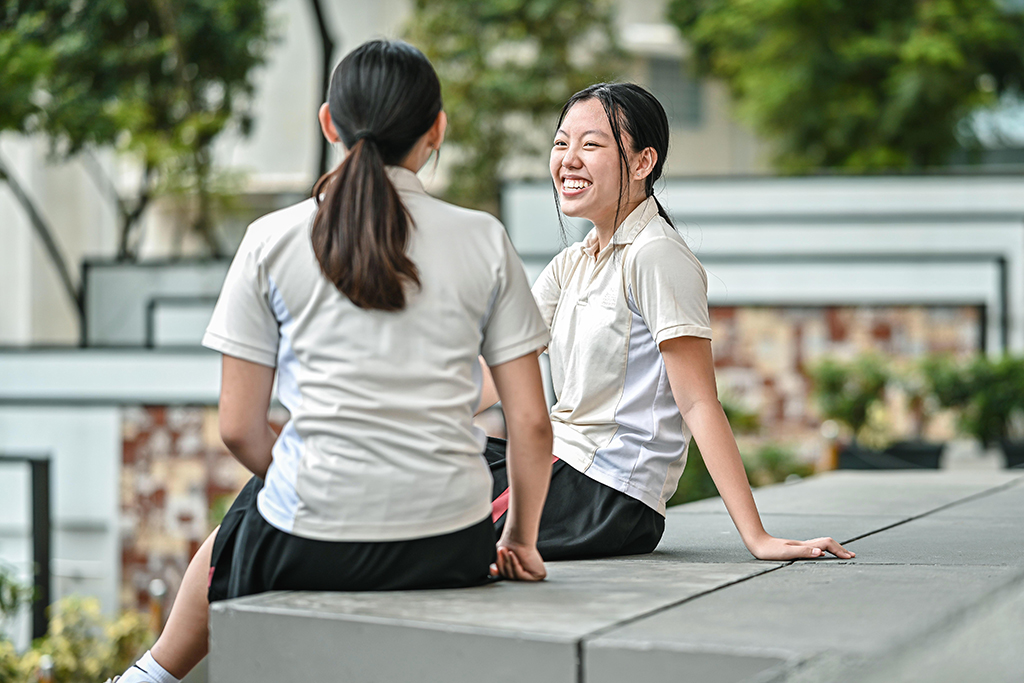 Yi Xuan and her friends set aside time outside of schoolwork to volunteer at MINDS as they find fulfilment knowing that the beneficiaries enjoy the curated programmes
"Being a youth leader opens up more opportunities for me to form new connections and bond with people outside of my circle. On a personal level, it has helped me open my heart even more and given me valuable life experiences that, I believe, will help to shape my future," said Yi Xuan.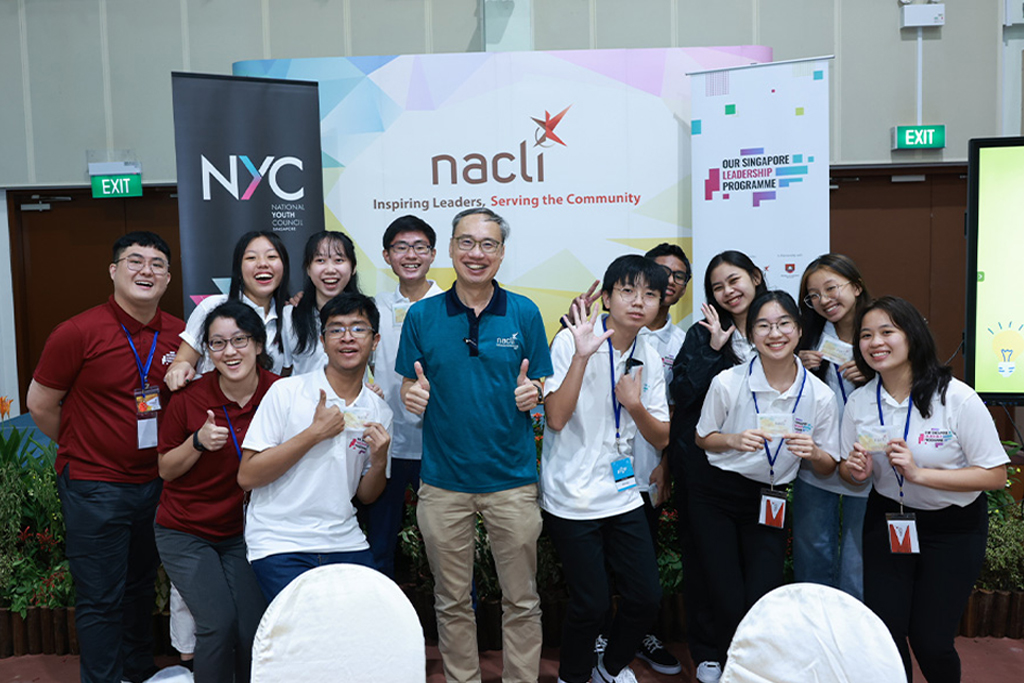 Yi Xuan (back row, second from left) attending the Our Singapore Leadership Programme (OSLP) camp by National Youth Council (NYC) in 2022, which offers youth leaders a platform to discuss national issues and understand their considerations and trade-offs. Photo Credit: National Youth Council
Nominated for the Our Singapore Leadership Programme (OSLP) camp by her teacher from the Leadership Academy, Yi Xuan shares that besides learning more than she expected to, she was also happy to have the opportunity to connect and bond on a deeper level with people of similar interests. This was something she cherished because she feels that people are sometimes reluctant to open up, especially in this day and age.
Yi Xuan's advice for aspiring youth leaders: "Start small, and start with a topic that interests you. Do it with friends and family. Make it fun for yourself. It's worth a shot because not only is it important to uplift each other within the community, the rewards you find in giving can really surprise you."
Read more on the pilot run of the OSLP for Secondary 4 students that took place in December 2022 here.
A strong sense of belonging
There's a place for everyone within our community. When we all realise that we have a role to play, learn to appreciate human connections, and celebrate what makes us united, we can build a better home and future together.