Empowering Vulnerable Communities With Mental Wellness Programmes
Some of us may have only embarked on our volunteering journeys as part of our secondary school education, but A/P Teng Su Ching, President of Loving Heart Multi-Service Centre (LHMSC) and Loh Hui Han, its Senior Manager, are here to tell us more about how we can embrace volunteering and help to build communities in our everyday lives.
A/P Teng Su Ching, President of Loving Heart Multi-Service Centre (LHMSC)
"It is a meaningful and rewarding experience operating the SG Cares VC @ Jurong East," Su Ching shares. "It's a breath of fresh air as we have to be open-minded and daring to shape it as we see fit. The SG Cares VC @ Jurong East provides new, relevant opportunities for the community it engages. It's very exciting to work with partners to harness resources, uplift the town, and organise meaningful programmes.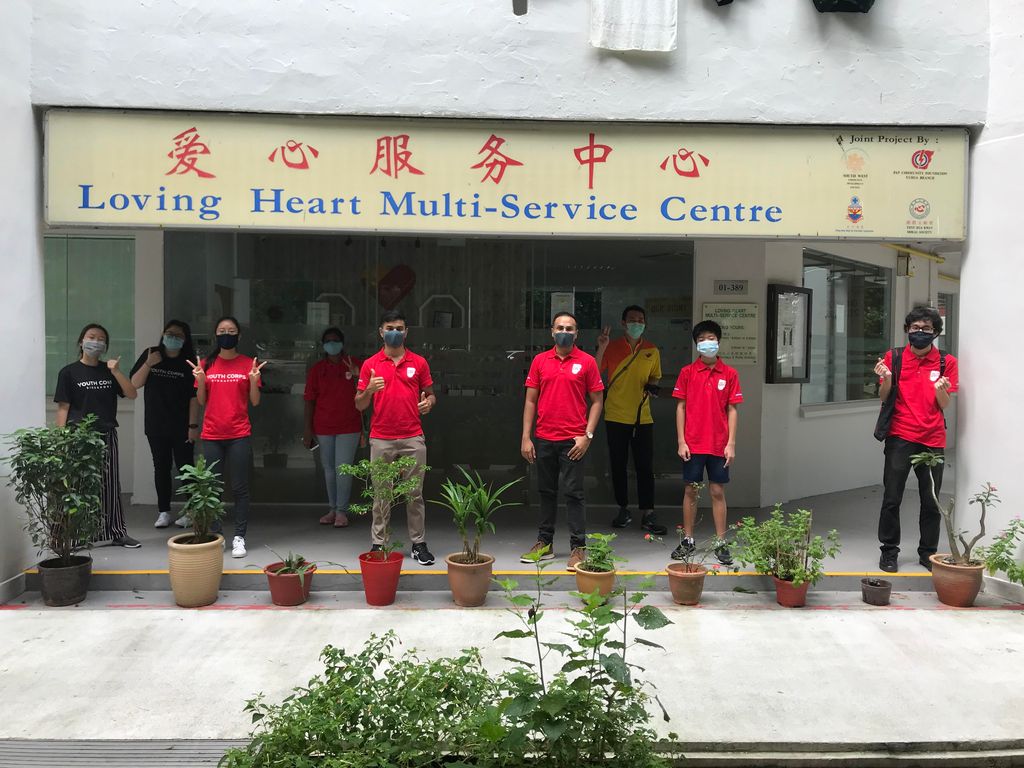 The SG Cares VC @ Jurong East
Working With Partners
Su Ching and Hui Han share that working with various partners was crucial to realising the vision of uniting communities with dignity. "At the beginning, the SG Cares Office invested in a lot of resources. We got a lot of direct step-by-step help to ensure that we were ready to do what we set out to do," Hui Han expounds.
Hui Han also adds that support from the SG Cares Office and grantmakers, such as Temasek Foundation, is critical for capability building and maintaining the VC's programmes for the long haul. "We also implement programmes rolled out by public agencies such as the Agency for Integrated Care (AIC) and I must say that AIC has thought through the implementation process well and provided reliable support."
"The latest project is the setting up of eldercare services. The National Council of Social Service (NCSS) too provides us with guidance and material help for example in our digitalisation journey," Hui Han continues. "Like with all collaborations, working with partners helps us fill the gaps in our expertise and experience. This allows us to move on", Hui Han continues.
"Larger collaboratives such as the Singapore University of Social Sciences (SUSS) and the National University Health System (NUHS) are important in giving us access to capabilities that we are too small to build, such as Data Analytics. Many decisions about service and process will be data-driven," Su Ching adds. "Collaboration cuts across sectors, industries and companies. It enables us to take a multi-disciplinary view of an issue."
Co-creating Solutions With Vulnerable Communities
As part of its social outreach programme, the Centre assists vulnerable families, particularly in rental estates, to build healthier lifestyles and expenditure habits. "Where we once looked to help needy cases with their immediate needs, LHMSC and its volunteers now have to look into issues caused by complex family dynamics," Su Ching added. "We can't just intervene. We need to befriend them and earn their trust. We hope we can create stability for vulnerable families while building their resilience and nudging them into social mobility."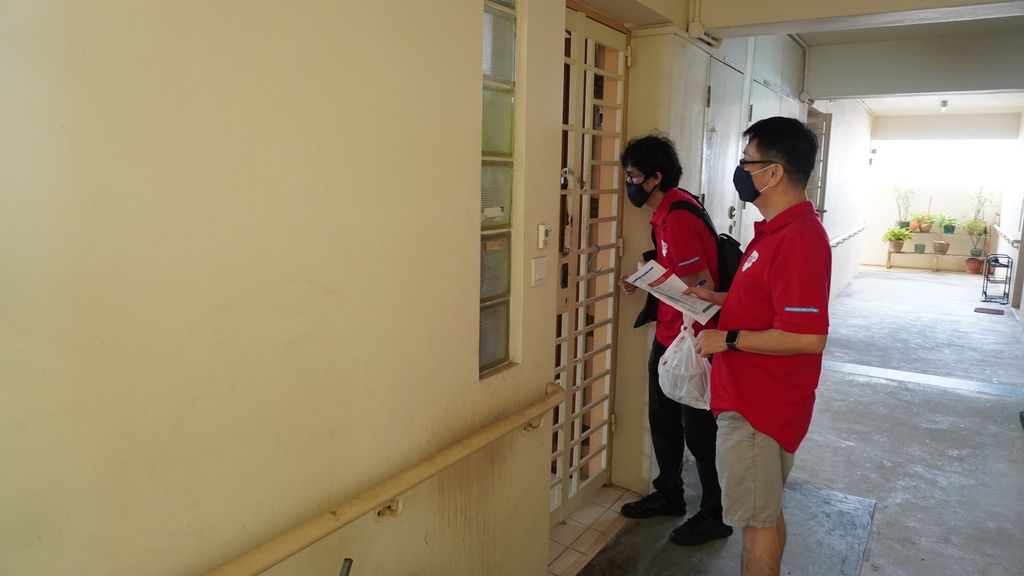 Volunteers At Work
LHMSC's approach to helping people is rooted in empathy and this is reflected in its approach to volunteer training, which develops one's knowledge, skills and attitude.
Training volunteers in these areas is especially important for projects that have psycho-social elements and require skills beyond basic befriending. This is a part of Sound Mind Soft Heart, LHMSC's community mental wellness initiative which hopes to build up the community's self-care knowledge and capacity to watch over their neighbours.
Volunteers need deep engagement skills and an understanding of family dynamics. "Sometimes we also bring in psychologists and counsellors to help volunteers engage families, to get them to talk about their problems," Su Ching expounds, "this way, we co-create solutions with vulnerable families."
Providing Social Care And Mental Health Support To Build Resilience
Mental health has gained prominence in recent times because of Covid-19; with much of the population having to deal with lockdowns, loss of jobs, working from home and the like. An ageing population with age-related physical and mental health issues is another contributing factor.
LHMSC hopes to address this with initiatives like Sound Heart Soft Heart, and eldercare services under AIC.
On what mental health means to her and the wider society, Su Ching explains, "Mental health is everybody's concern. Mental health conditions exist in a continuum and it's important we spread this understanding, as it is part and parcel of building a resilient community."
As LHMSC builds its psycho-social services, it plans to work with caregivers and build up respite care capabilities. The LHMSC team looks forward to re-skilling and up-skilling in these areas.
Finding Fulfilment In Volunteering
Finally, Hui Han has some enlightening advice on how we can make volunteering a part of our lifestyle. "At SG Cares VC @ Jurong East, we have volunteers identify their interest in a specific social cause. We then have them contribute based on their strengths, be it communications, social skills, or writing."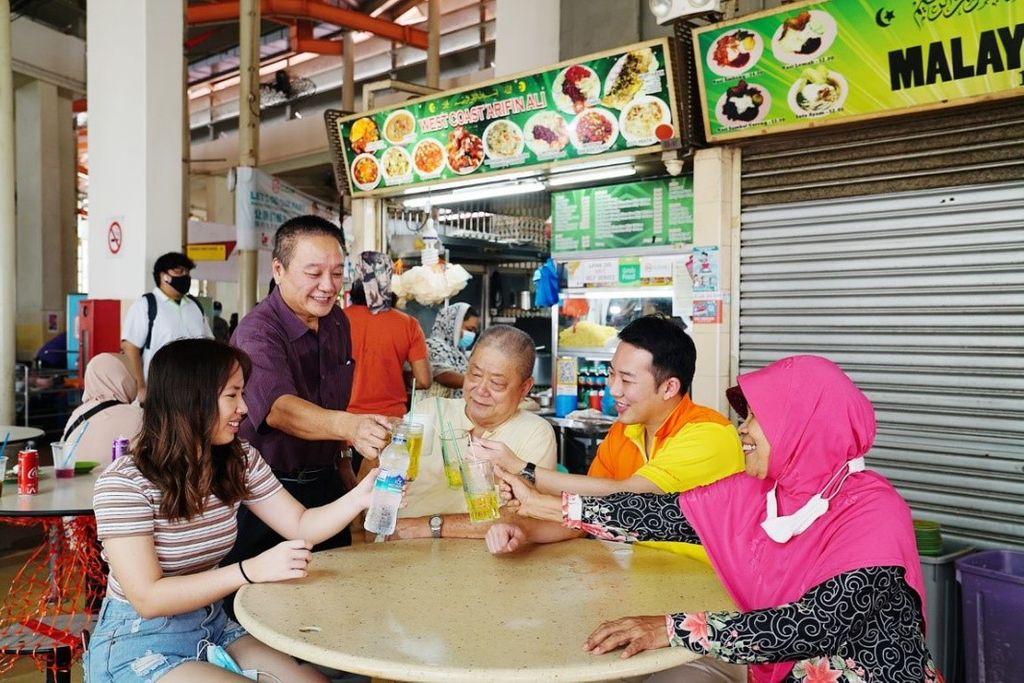 Hui Han with volunteers and service users of LHMSC
"Once they take this first step, volunteers will feel like they are doing good and we slowly encourage them to try new things," he adds. "It's important to make them feel comfortable and that they can play a part in benefiting the community."
On the most meaningful moment from his time at LHMSC, Senior Manager Hui Han shares, "I worked with a resident from the community who was undergoing chemotherapy and she did not have the best finances. We have a partnership with Gojek, brokered by the SG Cares Office, that provided her with promo codes to take subsidised rides to her medical and chemotherapy appointments." This meant that she neither had to bear the full cost of private hire cars nor deal with the stress of using public transport while traveling to and from her appointments.
"We supported her for about a year before she passed on from cancer. What was most heartening for me was that after this, her children reached out and sent me personalised thank you notes expressing their appreciation," he concludes. "Knowing that people can rely on our organisation for support helps us to persevere in what we do."

About Loving Hearts Multi-Service Centre
LHMSC first opened its doors in 2000 and was appointed by the SG Cares Office to serve as the SG Cares Volunteer Centre (VC) @ Jurong East in November 2018.
Today, LHMSC runs programmes centered on social outreach, lifelong learning, and health and wellness for families, seniors, and vulnerable communities. It is currently building its community mental wellness initiative, named 'Sound Mind, Soft Heart,' to strengthen and develop the community's resilience.
LHMSC operates in Yuhua and Jurong. As the operator of the SG Cares VC @ Jurong East, LHMSC builds volunteer capacity, develops volunteer management capabilities and fosters community partnerships to meet community needs. Moving forward, LHMSC will be offering eldercare services under AIC, as well as take a deeper psycho-social approach in its programmes.