How three women are making waves in their fields of passion
International Women's Day is a celebration of women and their achievements. This month, we shine the spotlight on three leading women who are building care, cohesion, and confidence in their industries.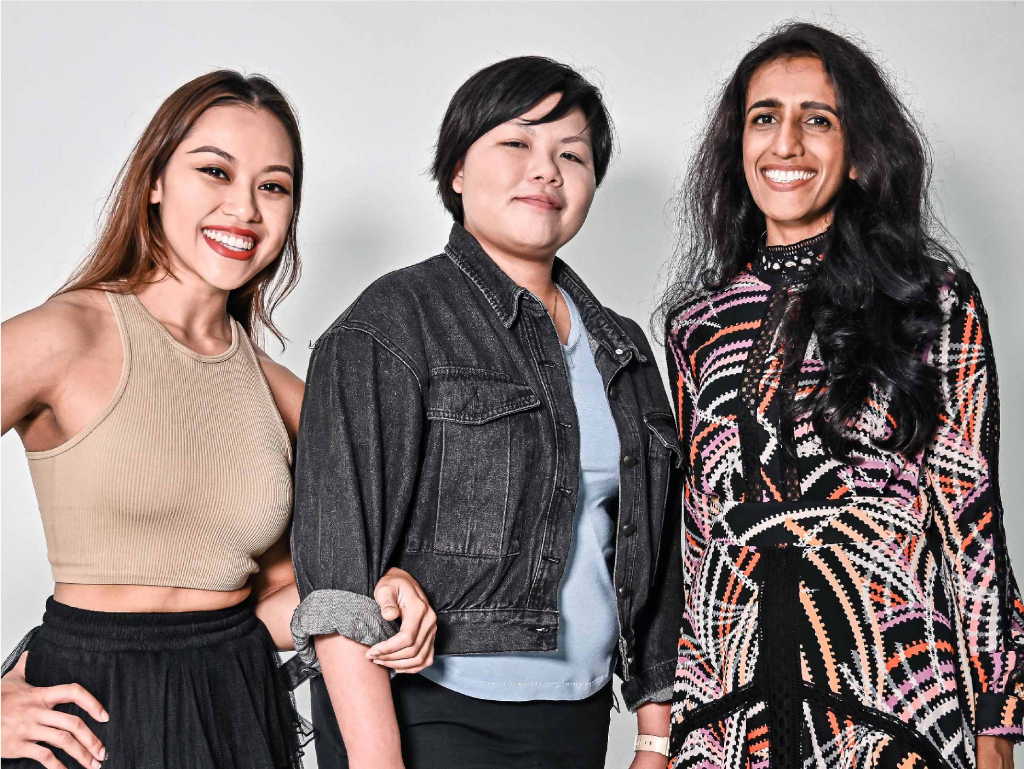 Farhanna, Elaine, and Dr. Ayesha are flying the flag high for women everywhere. 
As we celebrate the theme for this year's International Women's Day #EmbraceEquity, on March 8, it is noteworthy to know that women in Singapore have been raising their game and blurring the lines of gender norms.

But this isn't just about women breaking the glass ceiling, it's about our society rising together to build a Singapore that fosters caring people, a cohesive society, and a confident nation. These are the qualities embodied by Farhanna Farid, a national powerlifter, Dr. Ayesha Khanna, a tech philanthropist, and Elaine Lim, a beatbox entrepreneur.


Carrying the weight of the nation on her shoulders
31-year-old Farhanna lifted her first weights in 2015, but by 2018, she had already started powerlifting and competing against athletes from other countries. Today, she is setting new world records – beating her own previous world record in the process!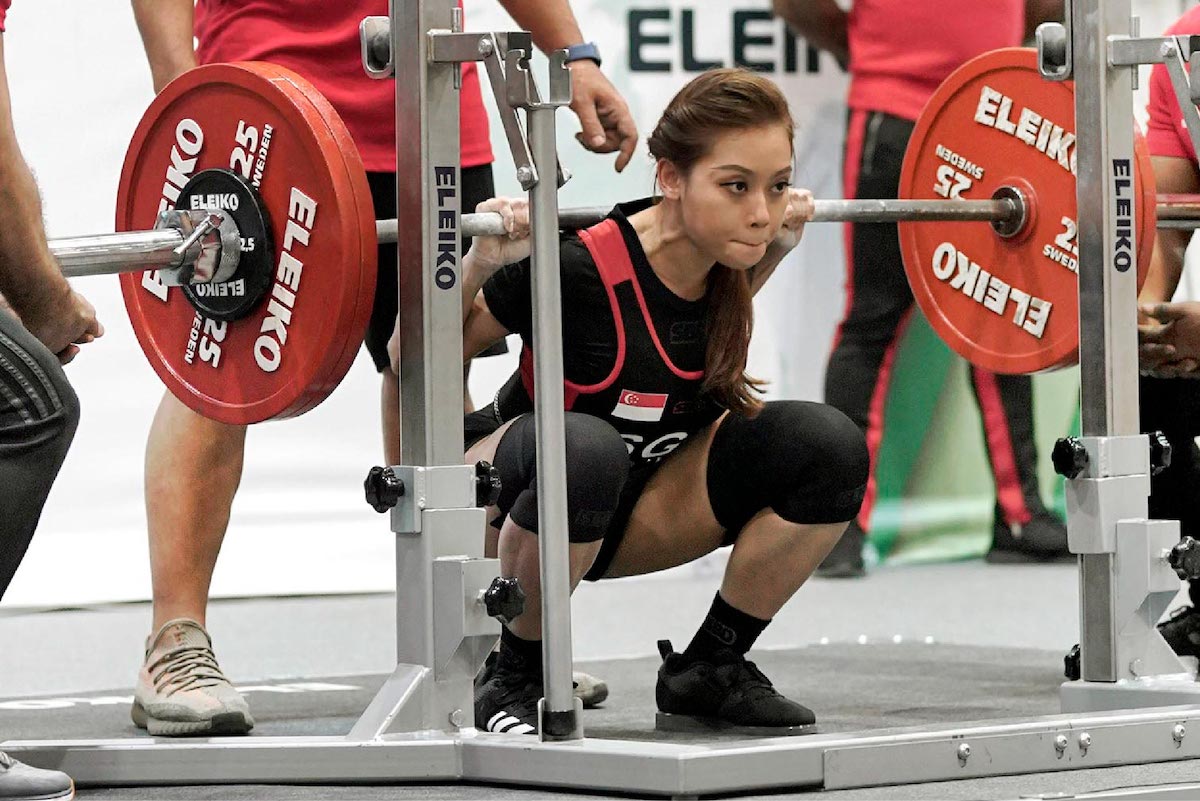 Farhanna devotes her time to training, coaching, and competing with athletes from all over the world. 
A graduate of the National University of Singapore who was a Medical Information Specialist in a pharmaceutical company during the pandemic, Farhanna now devotes her time to coaching powerlifting and training for competitions.
When your heart and mind tell you the same thing, just go for it!
Despite her parents playfully teasing her about her new physique, as well as the challenges of funding her own passion, Farhanna still managed to achieve so much within a short period of time. This, in turn, has not only empowered her but those around her, to follow their passions and be their best selves every day. "There is no need to conform to societal norms. Being authentic and true to yourself can lead you to success."

Farhanna believes that women who are pursuing their own passions are also opening doors for others. "I feel like women stepping out of their comfort zone and pursuing something that might be against specific societal norms can turn out to be very empowering – not just physically but mentally, too. They might discover even more about themselves and open new boundaries for others."


Bringing out the human side of technology
If there's one quality that Dr. Ayesha exudes, it's confidence. A graduate of Harvard University with a Ph.D. in Information Systems and Innovation from the London School of Economics, the tech entrepreneur and philanthropist was the only one in her family who decided to pursue a career in technology.
Today, she divides her time between helming ADDO AI, an artificial intelligence (AI) and incubator she co-founded, and
21st Century Girls
, a charity that provides free coding and AI lessons to young girls.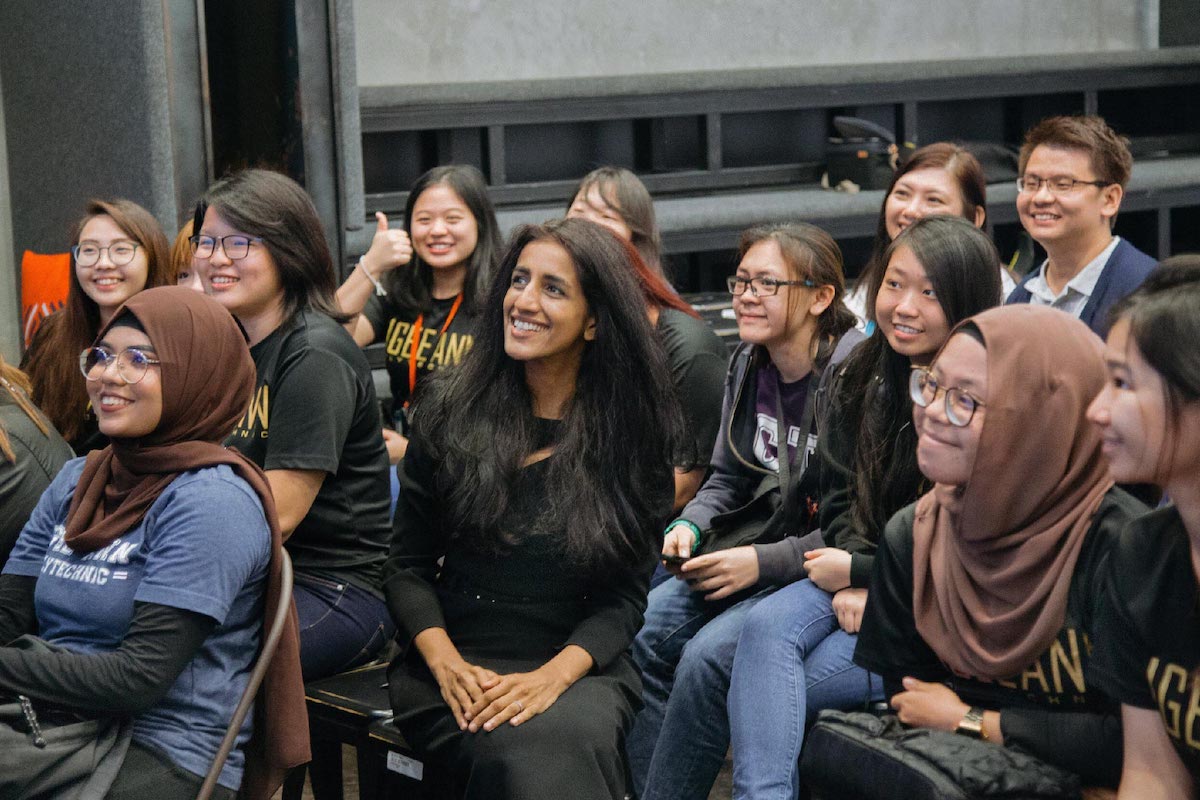 Dr. Ayesha sitting with students of 21st Century Girls during one of their lessons. 
When asked about why she started the charity program, Dr. Ayesha mentioned that she wanted to impart a sense of fearlessness and determination in her students. "While the lessons focus on technology, it is also important for them to learn from their mistakes in order to grow and realise their full potential", she added.
I don't have a fear of failure now because I have failed many times before.
On embracing equality, Dr. Ayesha mentioned the importance of being open-minded and seeing the value in every individual and their ability to contribute, whether it's in school, at work, or at play.


Beating gender norms, one beat at a time.
Elaine Lim is a professional beatboxer and founder of Beatz Inc Music, a company that focuses solely on teaching beatboxing in Singapore. Her passion for beatboxing during her acapella days and after chancing upon beatboxers performing drumbeats with their own vocal cords, it was love at first sound.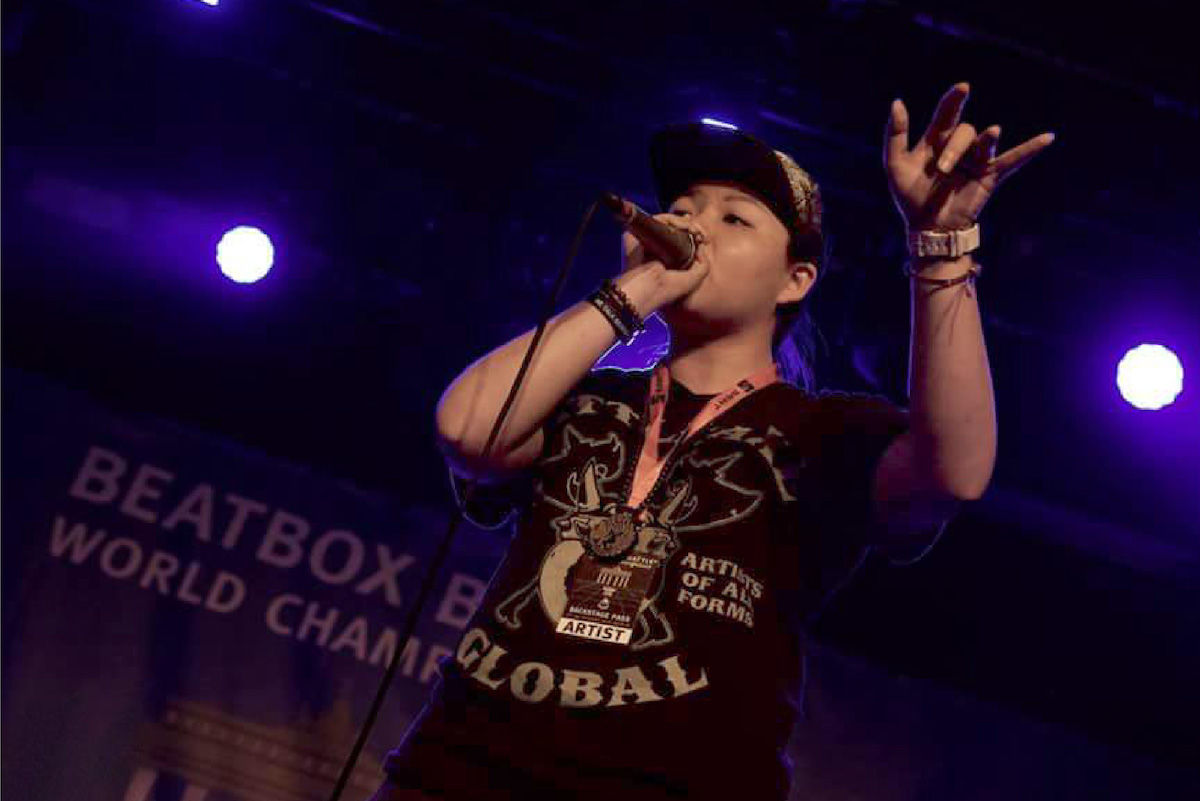 Elaine representing Singapore at an international beatboxing competition. 
In the beginning, her passion for beatboxing wasn't very well-received. No one understood what or why she was doing, and it was seen as something that was not a "womanly" thing to do. But gradually, people started to appreciate the value of beatboxing as an art form and creative expression.

To Elaine, teaching beatboxing isn't all about the music or sounds. She believes that the art form will teach students to be more disciplined in whatever they put their minds to and give them the confidence to express themselves.
If you feel that this is the right track, trust yourself and just go for it. Every passion has its own set of challenges, you just need to learn how to overcome them.
Farhanna, Dr. Ayesha, and Elaine truly demonstrate how we can all be catalysts for change, and contribute to a more caring, cohesive, and confident society. Let's continue to build on each other's successes for a better, stronger community.