Kuo Chuan Arts Cultural Blending Malay and Chinese traditions through lion dance
To commemorate racial harmony this July, we speak to Jamsairi Kamarudin, founder of Kuo Chuan Arts Cultural who shares what it takes to steer a multiracial lion dance troupe in a predominantly Chinese industry.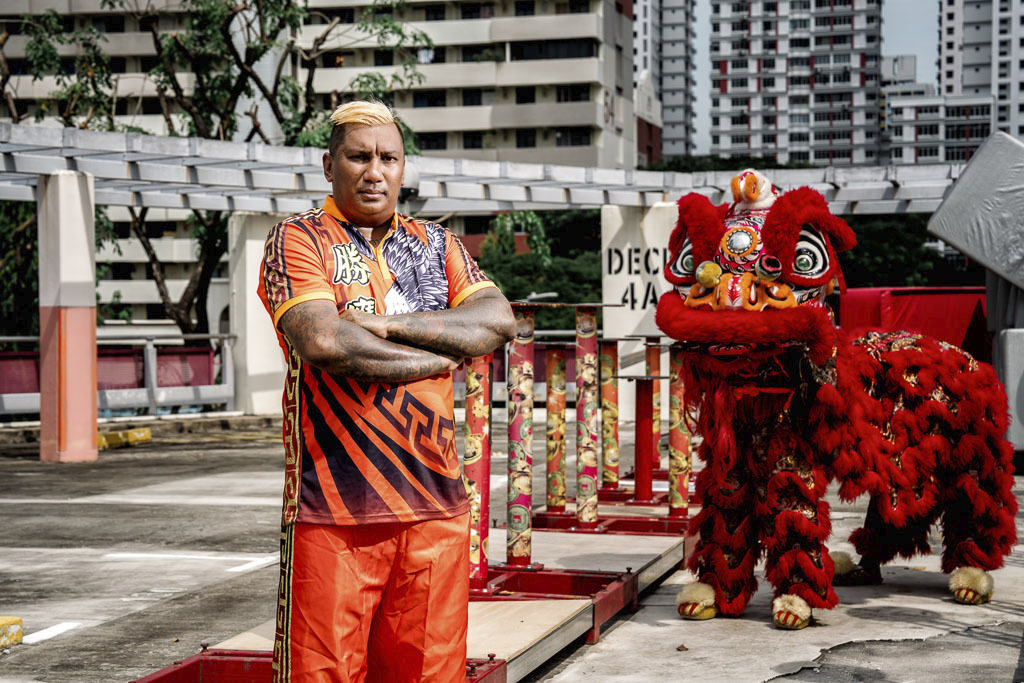 Having been mentored by his shifus, Jamsairi Kamarudin now pays it forward as a fatherly figure in Kuo Chuan Arts Cultural.
Some children may find lion dance intimidating, but not 7-year-old Jamsairi Kamarudin (also known as Bobby). In fact, he was so enchanted by its eye movements that he joined his first lion dance troupe, the now-defunct Kuo Chuan Police Boys Club, at that age. Recognising a shared fondness within his community, he started a predominantly Malay lion dance troupe at 18 years old.
"In lion dance, race doesn't matter. For me, it's just a sport. We have Malays, Chinese, and Indians. If you take a knife and cut your hand, what colour is your blood?" he asks rhetorically.
Today, the 40-year-old runs Kuo Chuan Arts Cultural, a lion and dragon dance troupe comprising more than 70 men and women; girls and boys. There are 12-year-olds who learnt about the community by word-of-mouth and veterans who return to help out during Chinese New Year.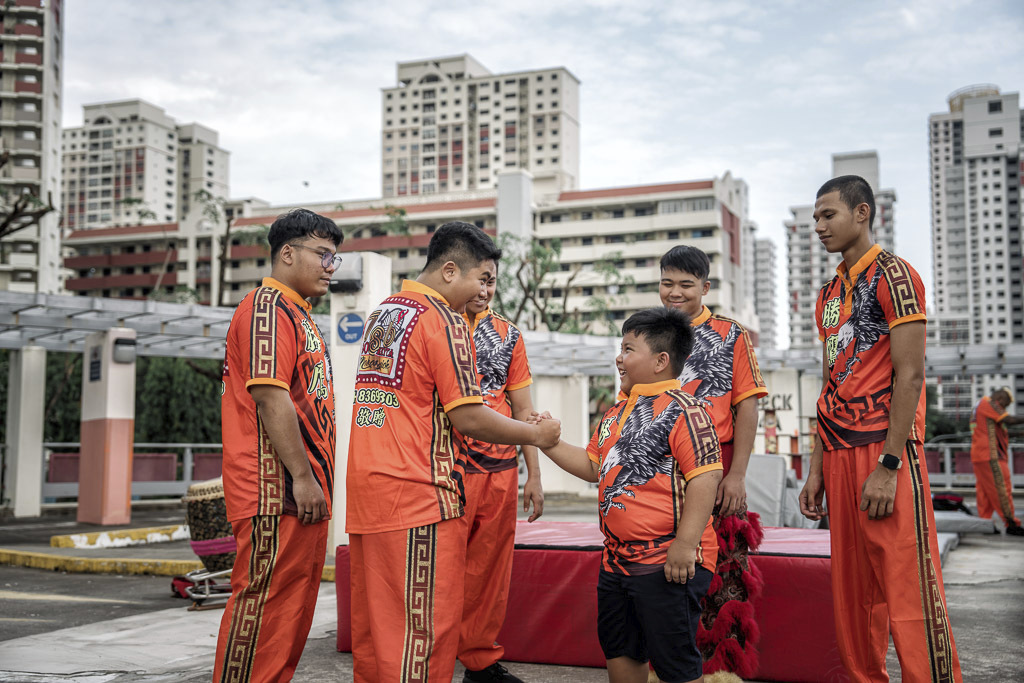 The young members of Kuo Chuan Arts Cultural typically discover the lion dance troupe through their friends and classmates.
Bobby beams as he says that the troupe received three orders in June alone – an anomaly in a characteristically off-peak season. However, he remembers a time when business was far from roaring.
A rocky start
During the early days, the predominantly Malay composition of the troupe faced numerous rejections from potential clients.
"They would say, 'Never mind, we'll call you back,' but they never did," recalls Bobby. Back then, the troupe relied on the kindness of the local Chinese lion dance community. "I see my shifu (mentor) like my father. I call him for anything and everything."
Up till this day, Bobby consults his mentors to ensure the accuracy of cultural nuances. In a typical routine, the "lion head" is presented with oranges to be meticulously peeled and arranged in an auspicious formation. However, there are occasions when the troupe arrives at the venue to find that their clients had already laid out the oranges.Bobby's shifu provides guidance on the appropriate sequence in such situations.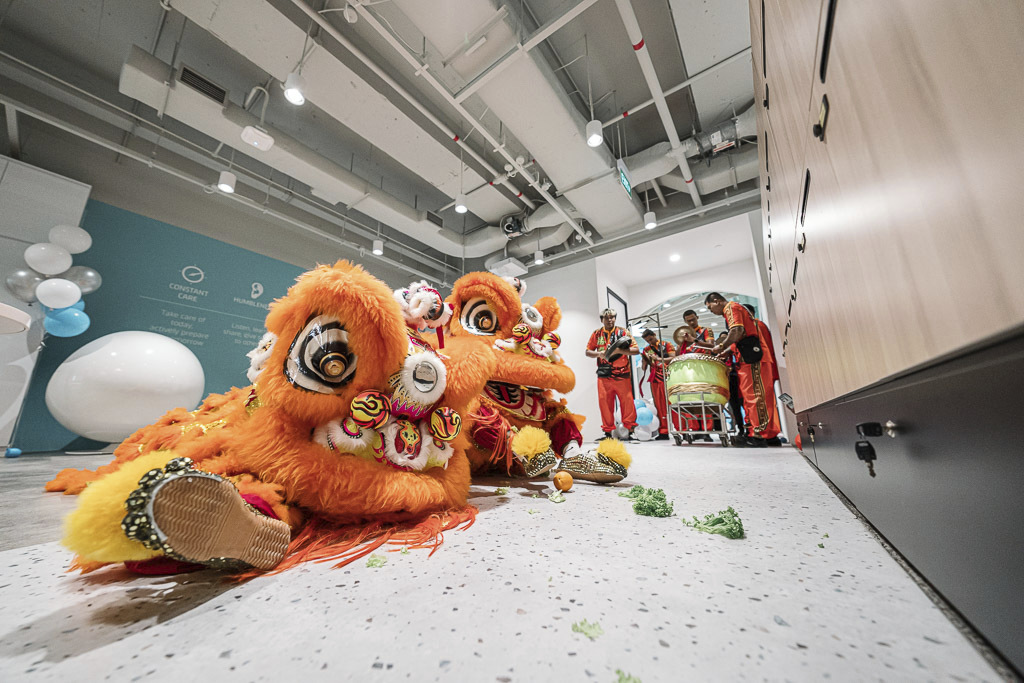 The lion is customarily presented with oranges, symbolising prosperity, which it "consumes" before spitting out the peel.
"In the lion dance community, we often help each other. If your troupe is short on performers, I can supply some and help you get the event going," he said. He added that his troupe boasts at least eight dragon dance performers, who can be hard to come by in the industry. According to Bobby, they can achieve up to 50 beh loong rotations – an advanced manoeuvre in dragon dance – where most of their contemporaries only manage 30.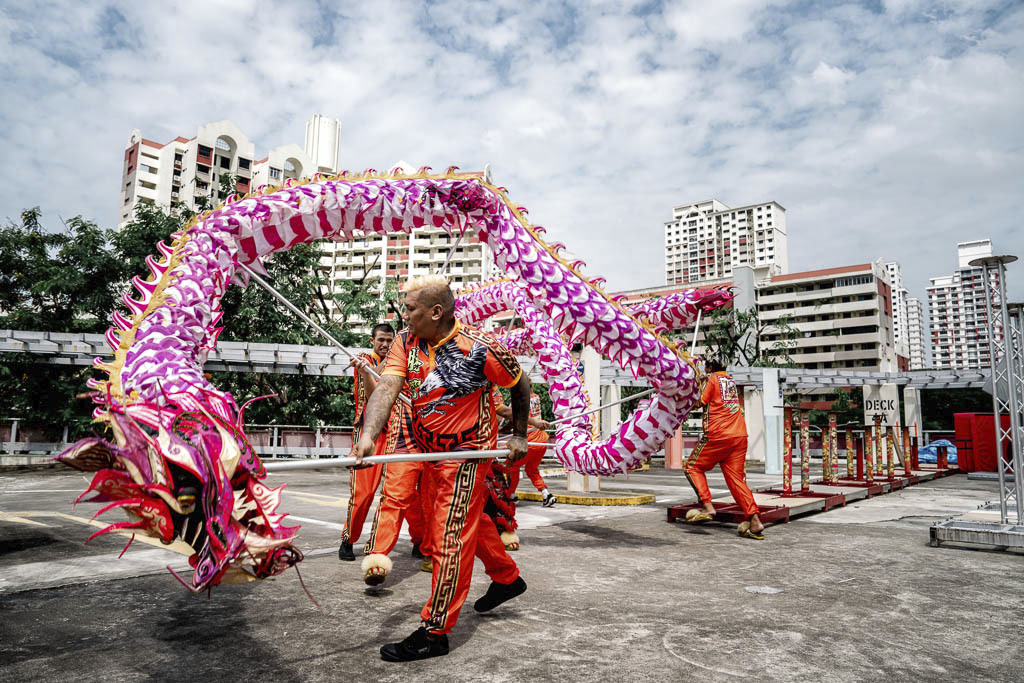 Bobby's dragon dancers have a reputation for being "beh loong siao", which translates to rotation fanatics.
"Why do I train my team so rigorously?" Bobby ponders. "Because I know lion dance is not my culture; it's Chinese culture. I must commit 100% because I don't want things to get ugly, or give them the impression that a Malay boy took their lion dance and did it recklessly."

Having proven themselves over time, the troupe now pushes the envelope with improvisation. When the lion is "sleeping", the drummer occasionally remixes the music and channels the kompang, a Malay instrument. But the moment the beast awakens, tradition takes over.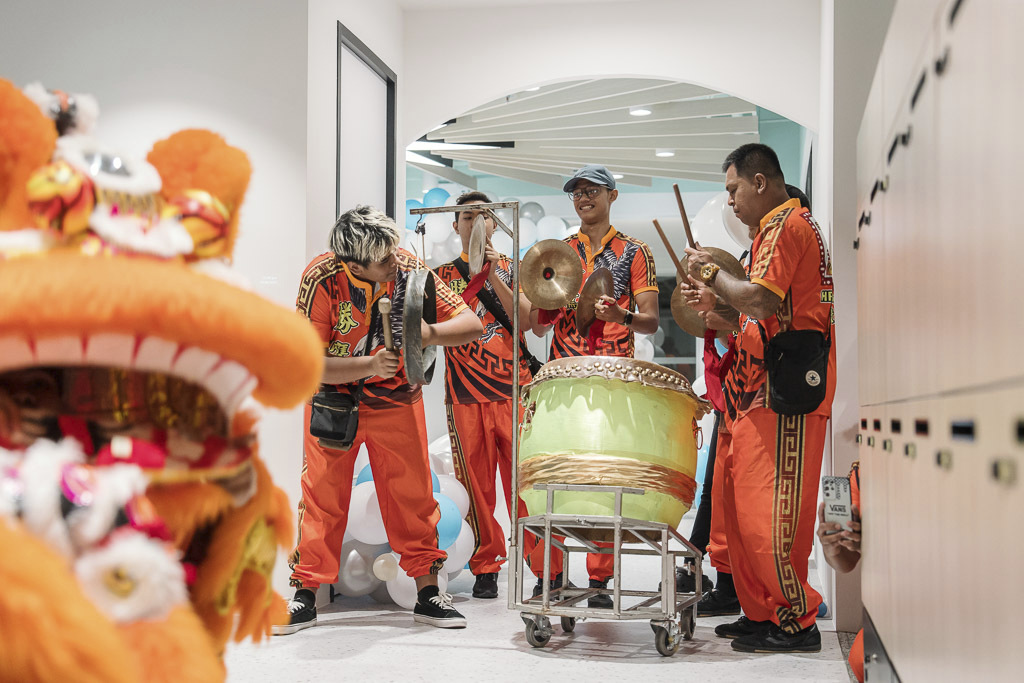 Drums, cymbals, and gongs constitute the musical instruments that accompany the lion dance.
Reactions from local Chinese weren't the only ones Bobby had to contend with. Misconceptions that lion dance involves praying to Chinese gods and playing a drum made of pig skin stirred controversy within the Malay community. In spite of these misunderstandings, Bobby takes heart in the encouragement he has received and remains resolute in his pursuit.

"I'm very, very firm when it comes to lion dance," he asserts. "If I'm the key man and I give up, what about all my friends under me?. No matter what, I must die die (persevere)."

A fatherly figure
Bobby's sense of responsibility towards his team makes him a fatherly figure among the youth of Kuo Chuan Arts Cultural. While Bobby speculates that his two sons' membership in the troupe may contribute to this perception, there is something more profound at play.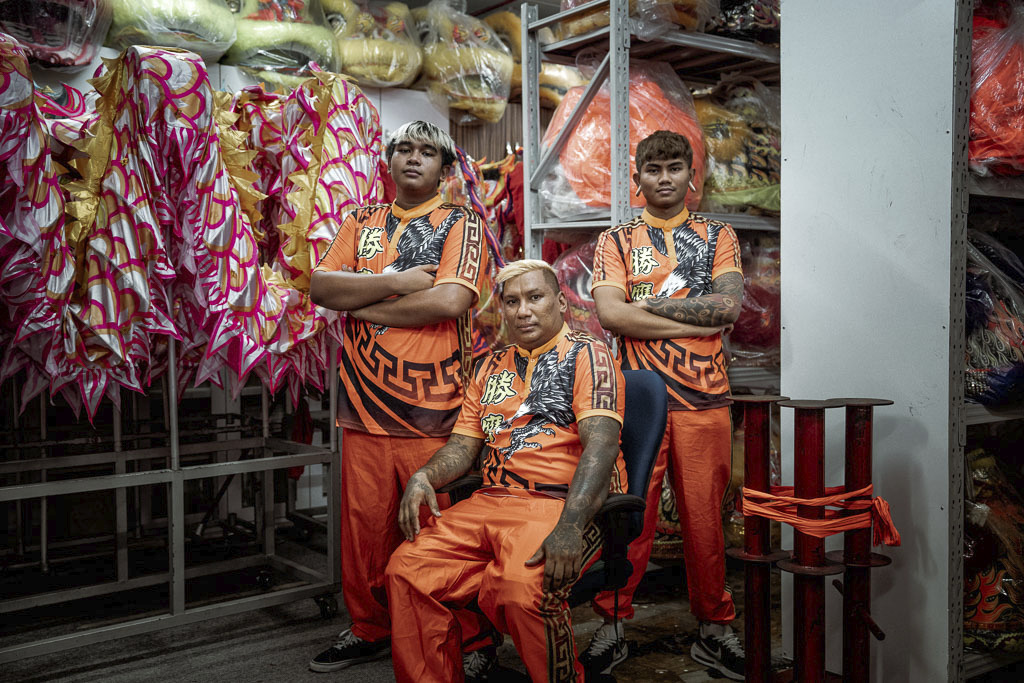 To this day, Bobby feels nervous when his sons attempt the stunts, heaving a sigh of relief only when they land safely. 
"We eat together, go home together, and do everything together. At makan time, I buy food for everyone because I understand that some of them have working parents."
We don't care if you're Malay, Chinese, or Indian. We are a family.
Beyond their practice sessions, he is a trusted confidant for the boys, offering guidance on a range of issues from school-related stress to relationship troubles.

"If I notice someone looking troubled, I ask them what's wrong. If the problem doesn't come out during the wash, it'll come out during the rinse," he explains.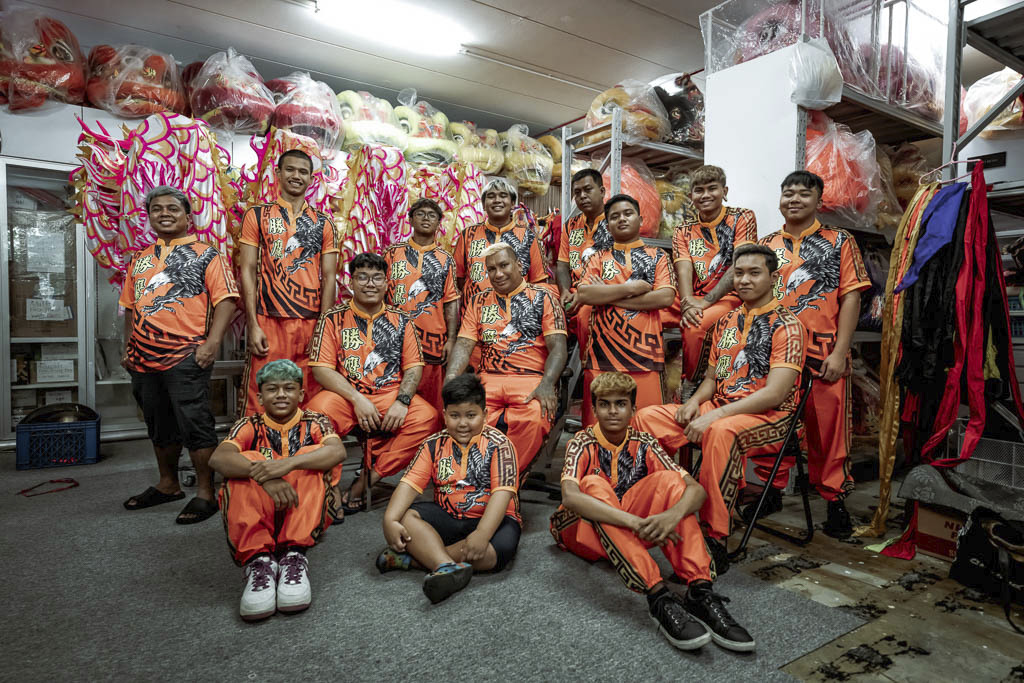 Bobby ensures that his troupe members, especially those who come from challenging backgrounds, feel a sense of warmth and belonging.
Bobby also assumes "full responsibility" for every aspect of their children's experience while they are under his care, and emphasises the importance of honesty to his boys..
"(They) must not tell any lies to their family members. They must tell their mother when they're at lion dance practice and when they will return…because she trusts me."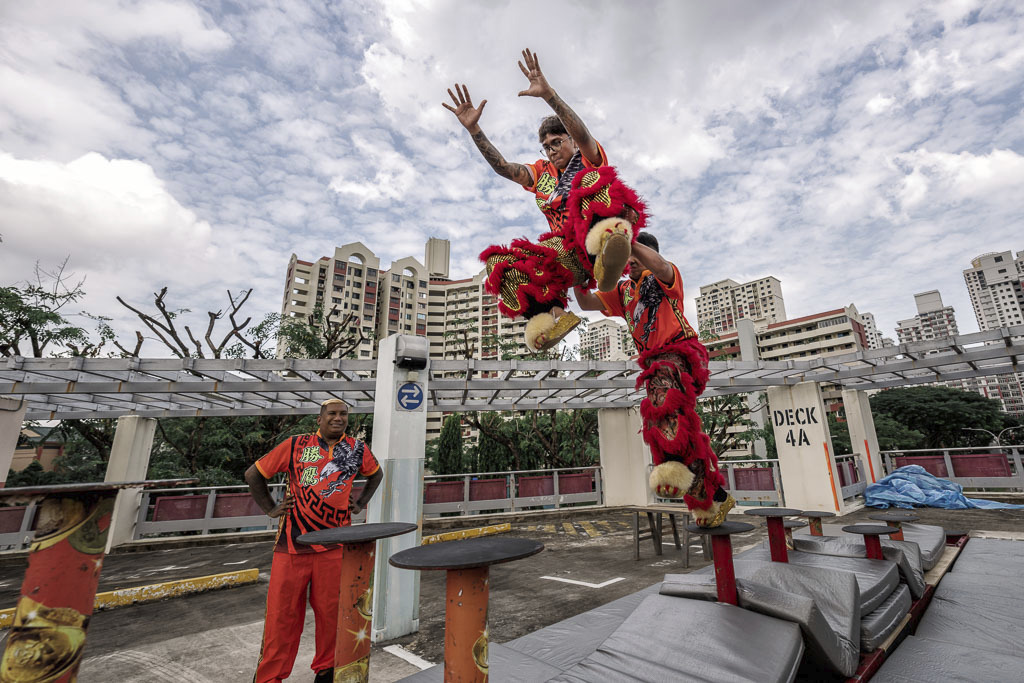 The troupe doesn't train on weekends as Bobby encourages them to spend quality time with their family. 
Other than transparent communication with their parents, Bobby expects two other qualities from them – punctuality and commitment. Even as the number of aspiring lion dancers dwindles across the years, he unwaveringly prioritises quality over quantity.
"My troupe is very simple. We don't want to force people. We want people to come with a willing heart. You got the heart, you come. You got no heart, don't come."