Paying compassion forward, one meal at a time: Krsna's Free Meals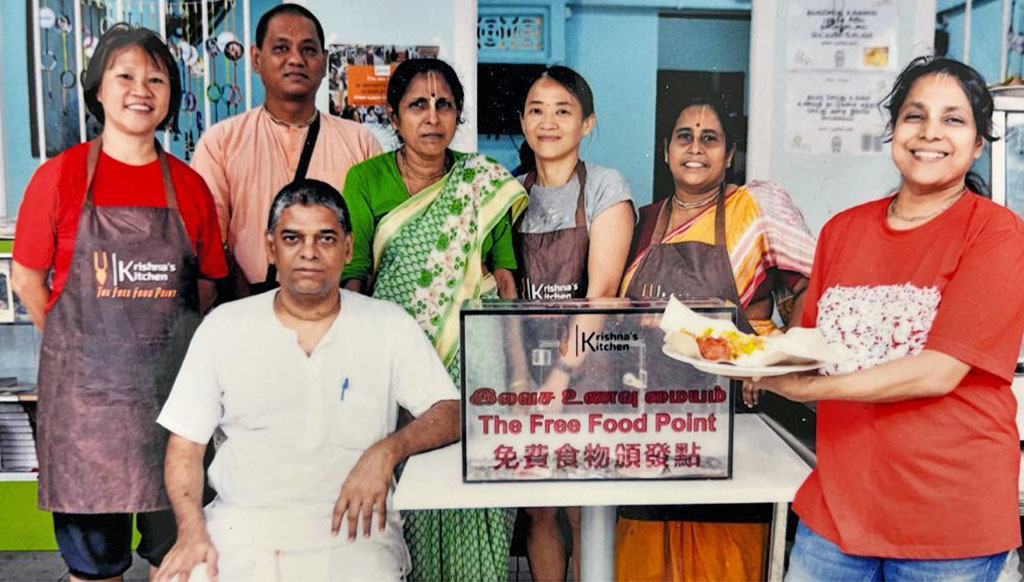 Community spirit: Raghupati Das (first row, left) is providing free meals for people in Singapore.
Raghupati Das, co-founder of soup kitchen
Krsna's Free Meals
, shares how food brings Singaporeans together and fosters a more caring society.
When five friends came together in 2018 to start a food drive in Singapore, they did not expect to be providing breakfast and lunch for more than 3,000 people in Singapore every day. Five years on, Raghupati Das couldn't be prouder of what they have achieved.

"Food is a basic need and one that should be available to everyone, regardless of their age, nationality or economic status," Raghupati says.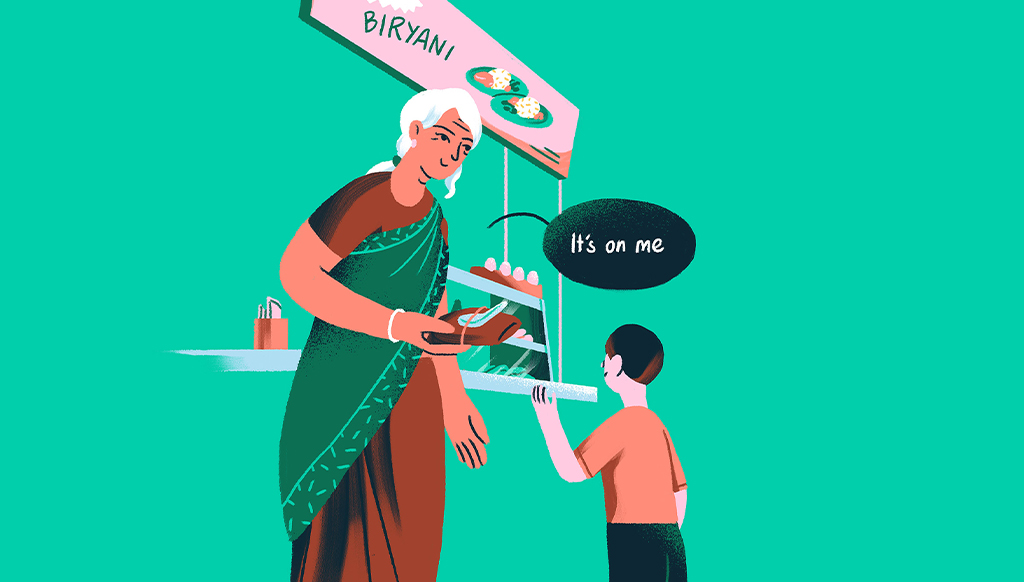 Singapore's kampong spirit
He believes fewer people in Singapore go hungry because of the country's kampong spirit.
"We are lucky to live in Singapore, where people care about food and each other," he says. "When you go to a hawker, someone is bound to buy you food if you cannot afford it."
It is heartwarming to see Singaporeans coming together to help others in need. "The best way to encourage kindness is to be kind in your community," Raghupati says. "When people see acts of kindness, it brings out their own humanity and inspires them to be kind."
Fewer people going hungry in Singapore does not mean that nobody is going hungry. This is why Krsna's Free Meals was created — to help feed more Singaporeans.
When Krsna's Free Meals first started, they had to advertise and invite people to come and take the free food. This resulted in them giving out 200-300 meals a day in 2018, but that number has now increased tenfold.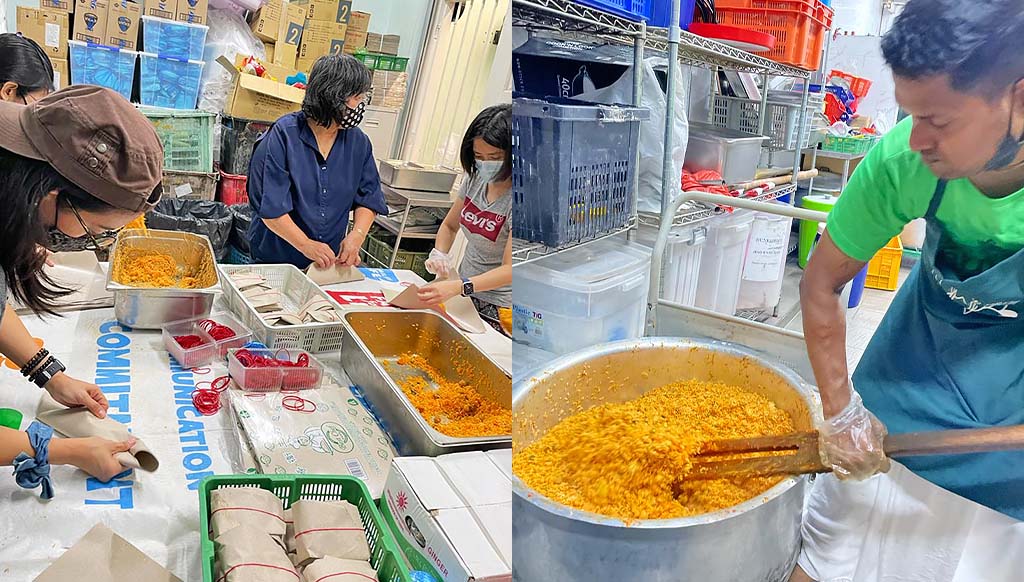 Krsna's Free Meals volunteers cooking rice – a key ingredient in many dishes.
Fan favourites
The extensive menu changes daily, but rice is always a constant.
"Rice has been a staple food for Singaporeans since time immemorial," Raghupati says. "It provides us with our daily intake of energy to carry out our daily activities. We can't survive without eating rice! It is the essence of food in our community," he adds.
"But more than that, rice is the staple of life. It is small but mighty. Each grain requires so much work to cultivate, yet people take the trouble to grow it."
Ultimately, it is food that unites Singaporeans and helps to form new friendships. "The act of eating food brings people together," Raghupati explains. "It fills an emotional need of nostalgia and community."
Workers queuing around the block for food from Krsna's Free Meals.
Cultivating kindness and compassion
While Krsna's Free Meals started off with funding from its founders and their friends, Raghupati is thankful for continuous support from fellow Singaporeans in the form of donations, sponsorship, manpower and volunteering.
There's one story that has stuck with Raghupati. "A Chinese gentleman walked past one day, asked how much oil we use on a daily basis, then went and bought us a month's worth of oil. He still donates regularly and asks me why I do not call to ask for anything, but I paiseh la, we cannot be greedy."
Raghupati also works with other charities, retail stores and long-term sponsors to provide food. "During birthdays and celebrations, many people also collaborate with us to give free meals. Some walk by and donate money or ask us what we need. We accept everything, but the top of our list is always rice. We need rice – and everyone loves rice."
After all, rice is the grain that unites us.
Join the #UnitedByRice conversation and read more stories about the memorable moments shared over this humble grain
here
.