Why Racial Harmony is Not Just Another Day for Edmund
Retired teacher, Mr Edmund Rodrigues, 80, reflects on what racial harmony means to him and his family.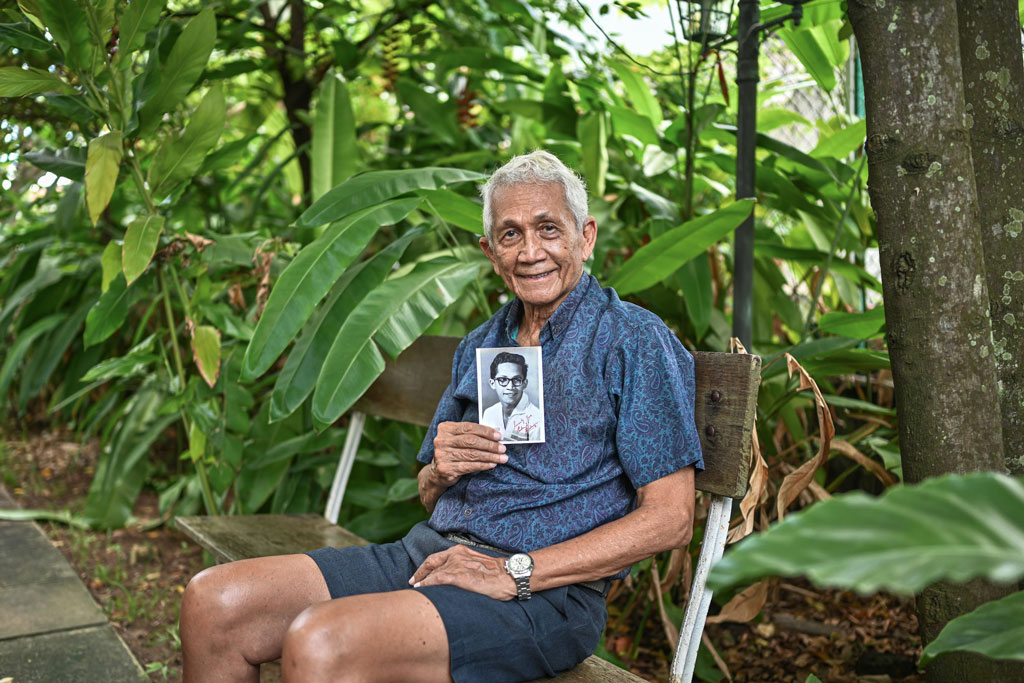 Mr Edmund Rodrigues, holding an old portrait of him in his 20s, outside his house.
Edmund was only seven years old when he witnessed his first riot, the
Maria Hertogh riot
in December 1950. He and his siblings were preparing for bed when their neighbour screamed of imminent danger.
"We realised that people were rioting in the direction of our house. So we quickly bolted the house down, shaking in fear. My parents, two sisters, and myself didn't have much to defend ourselves with," Edmund recounts.
That was the first time Edmund came across the word "curfew", and to date, he remembers the events so vividly.
The peace that ensued for years
In 1955, the Rodrigues family moved to the Siglap area, which was then right next to a Malay Kampung.
"The head of the kampung, Encik Sulaiman, gifted us with a banana tree seedling, as a gesture of welcoming our family into the community," he recalls fondly.
According to Edmund, all the neighbouring families, regardless of race and religion, helped each other out and acted like one family unit.
"When my friends and I wanted to go to parties at night, we would negotiate with one of the pakciks (i.e. uncles) to help ferry us there and back - sometimes secretly!" he laughs.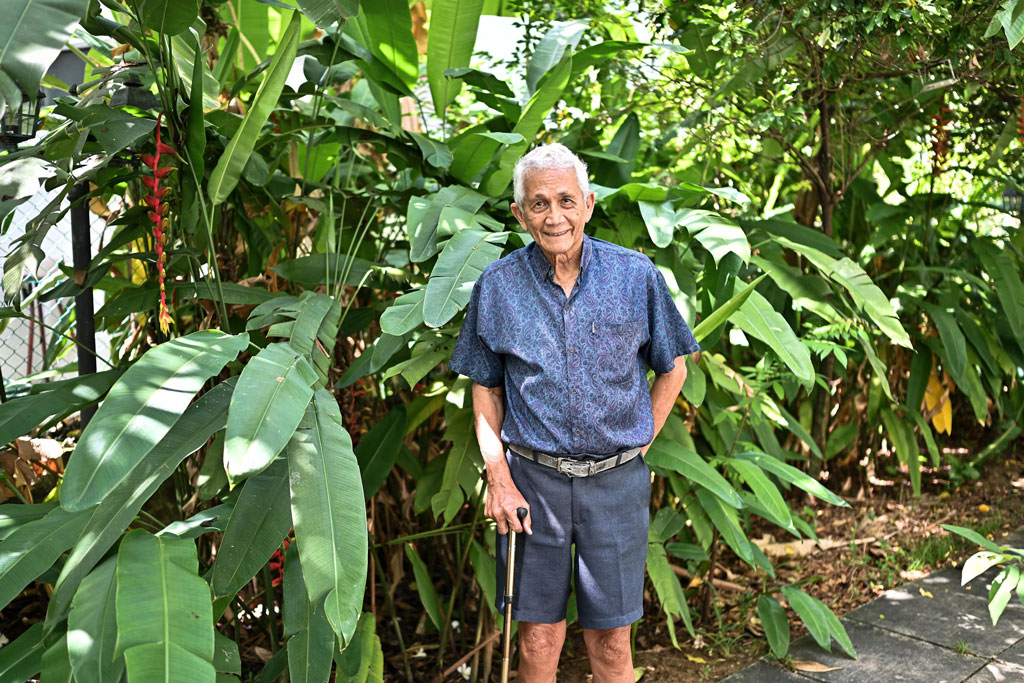 Edmund, now 80, fondly recounts his interactions with the kampung neighbours.
The 1964 racial riots
What was meant to be a joyous year of marriage and new beginnings for Edmund became a vividly terrifying memory for him and his family. One afternoon, Edmund's mother yelled frantically for him to drive to town to rescue his younger sister who was stuck in the area.

After reaching his sister's office, they could not get a hold of her, and suspected that she had already found her escape. Edmund's mother then decided that they needed to drop by CHIJ St Nicholas (now CHIJMES), where she was teaching, to warn the nuns about the situation.

Edmund's mother returned from the school with a little girl in tow, who had been waiting for her parents to pick her, but they never showed up. Her worry was that the little girl lived in Geylang, which was at the heart of the riots at that time.

Edmund recalls,"It was utter chaos. People were hurling rocks at our car, cars were driving in different directions, and other people were running for their lives… We even passed by a corpse."

Thankfully, they managed to get the little girl home safely.


Back home, when the news broke that the riots were happening, Encik Sulaiman went from house to house, assuring the families that they were safe, and that "only over his dead body would the rioters be able to reach the Eurasian families staying in the area."
Edmund recalls that these are words he would hold dear forever.

On what racial harmony means to him
Having experienced the riots, Edmund does not take racial harmony for granted. He remembers an incident when his young daughter wanted to have a coconut, and instead of buying one off the streets, he told his daughter to go to the fence and ask the makcik (i.e. aunty) for a coconut from her coconut tree.

"Sometimes, it is about finding the opportunities to further the good relations which already exist," he laughs, recalling the look on his daughter's face when she really got her coconut.

Edmund adds that "the sensitivities of other races have to be ingrained in everyone, and we must have a climate of respect for all races."