Connecting the threads of our tradition
Discover centuries-old history and long-lasting tradition in the Cheongsam, Baju Kurung, and Saree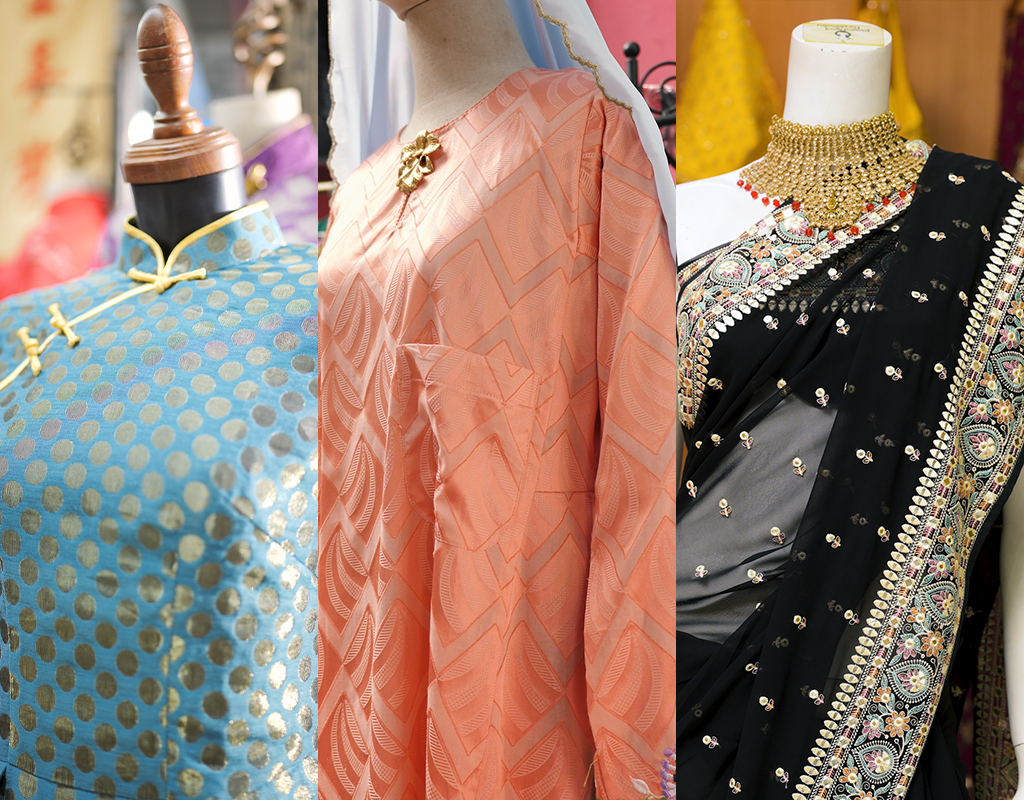 The cheongsam, baju kurung, and saree - each a common sight to Singaporeans during festive celebrations and Racial Harmony Day in schools. But behind the intricate designs and colourful fabric are years of history and tradition that many often aren't aware of. We dive into the history and cultural significance of these clothing pieces that will shed new light on how you view them.
The Cheongsam
Meaning "long dress" in Cantonese, the cheongsam or "qipao" in mandarin has evolved from a bid for gender equality to a fashion statement, and ultimately a symbol of Chinese identity in modern times. It was in 1912 in the fashion capital of China, Shanghai, that the wearing of the cheongsam started to gain some traction as female students started donning the outfit in a bid for gender equality. Before long, word of the cheongsam started spreading across Chinese communities, from Hong Kong to Taiwan and finally to Singapore, with many women regardless of age, social status, or background adopting the dress as their daily fashionwear of choice.
The 1930s saw a huge revolution in the cheongsam, where it transformed from a long, loose-fitting, and plain piece of garment into a modern, feminine, and body-hugging fashion statement, accentuating the complexity and sexuality of the urban Chinese woman.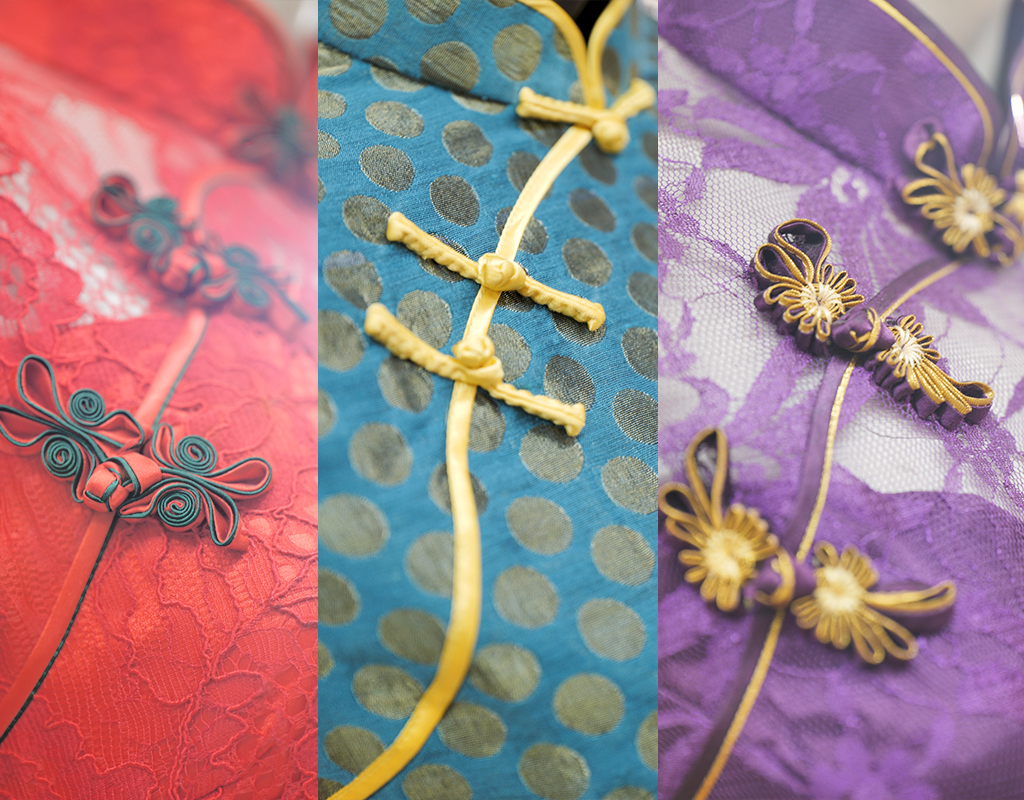 The butterfly, single-knot and phoenix tail buttons
Li Qi Ying of Golden Scissor Cheongsam – a store with over 40 years of experience with the dress, tells us some interesting points about the cheongsam. Its buttons are a unique feature, she says,"the cheongsam's traditional handmade buttons are made from the same fabric as the dress and usually come in three main shapes, namely butterfly, single-knot, and phoenix tail.
As the years passed, the cheongsam evolved further, with the hemline and high stiff collar shortened, incredibly high side slits introduced to show off the wearer's legs, and some variants becoming even entirely sleeveless. The popularity of the dress was so widespread that in Singapore, many Peranakan women began wearing the cheongsam for family portrait shoots and ceremonial occasions like weddings and dinners.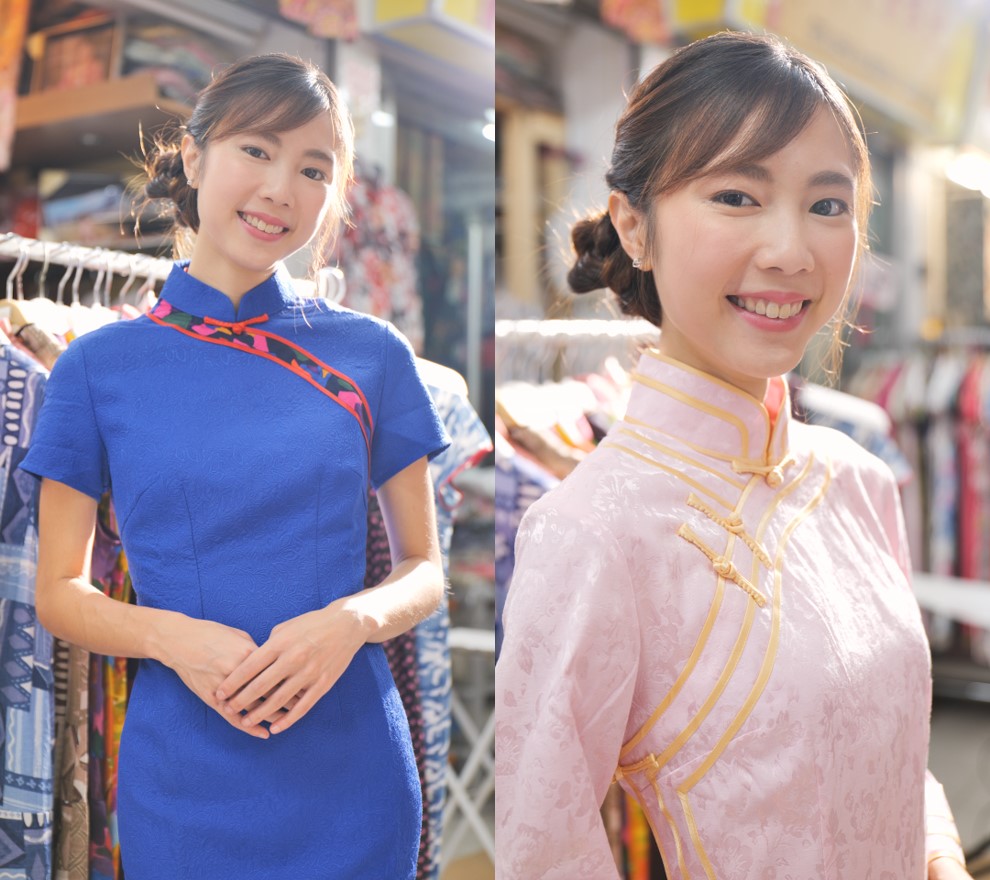 The modern cheongsam
From the 1970s to 1990s, the cheongsam was seen as a stylish, classy and elegant formal wear of choice for women in power, with notable figures such as the late Mrs Lee Kuan Yew, the late Mrs Wee Kim Wee, and the late Mrs Ong Teng Cheong all donning the cheongsam at numerous state dinners and festivals.
While modern day Singaporean women do not wear the dress on a day-to-day basis, it still has a place in our contemporary culture, with many ladies flaunting the cheongsam at special festive occasions like the Lunar New Year and wedding dinners.
The Baju Kurung


Loosely translated as covered attire, the baju kurung is a traditional Malay dress worn by both men and women, and is recognised as the official attire of the Malay community.


The baju kurung's origins can be traced back to Indonesia, and fascinatingly, the outfit also shares connections to Egyptian culture, with the djallabiyah or "loose shirt".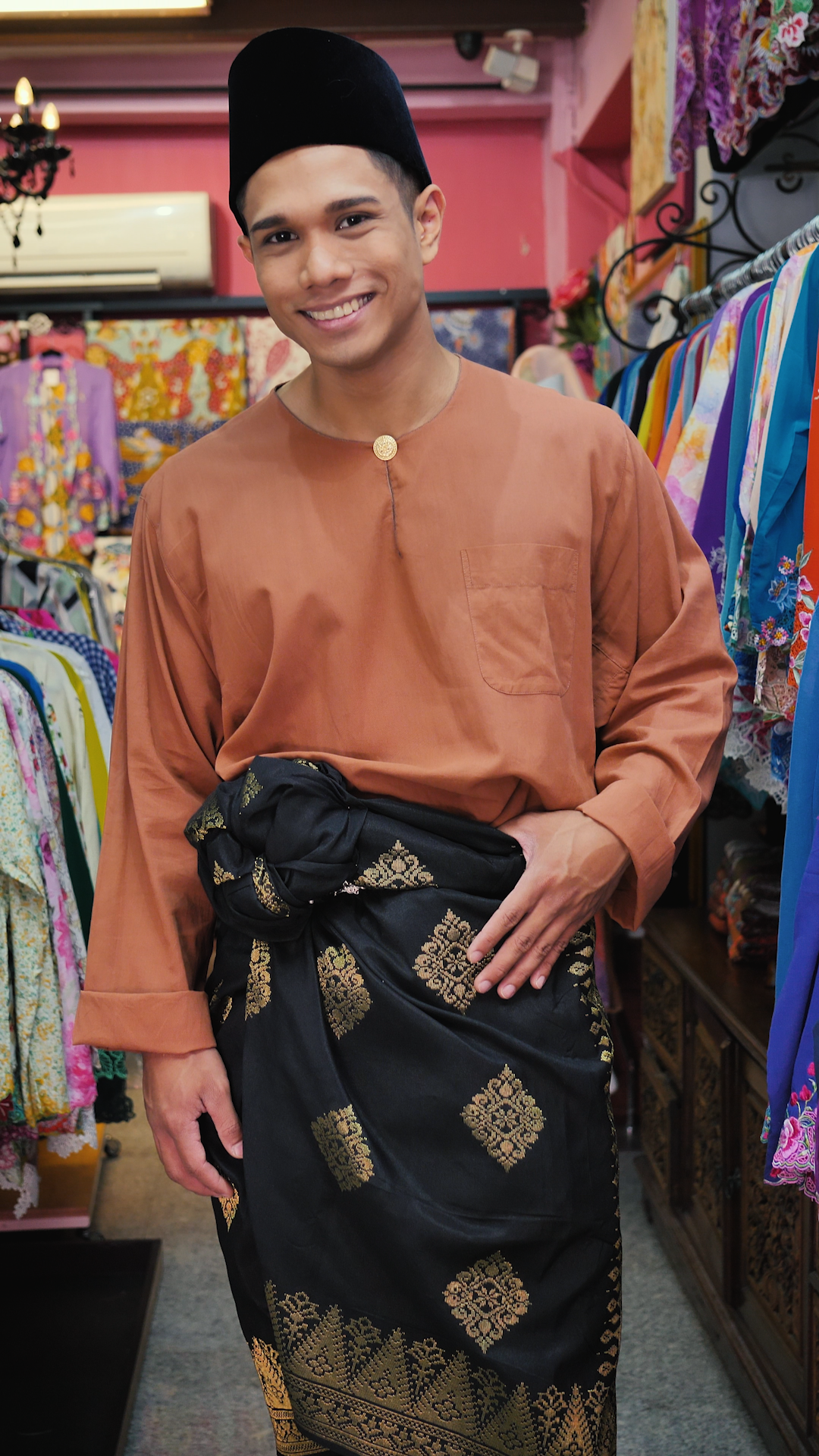 The baju kurung paired with a kain samping and songkok
The men's attire for the baju kurung consists of a long top with loose pants, paired with a short sarong called a kain samping, and is sometimes worn with a traditional Malay headwear called a songkok. For Malay women, the baju kurung comprises a long top paired with a wide and long sarong that reaches the ankles.
When worn daily, the baju kurung is generally made with everyday materials like cotton, while silk is the material of choice when it comes to baju kurungs worn at more formal and festive occasions like religious ceremonies, weddings and Hari Raya.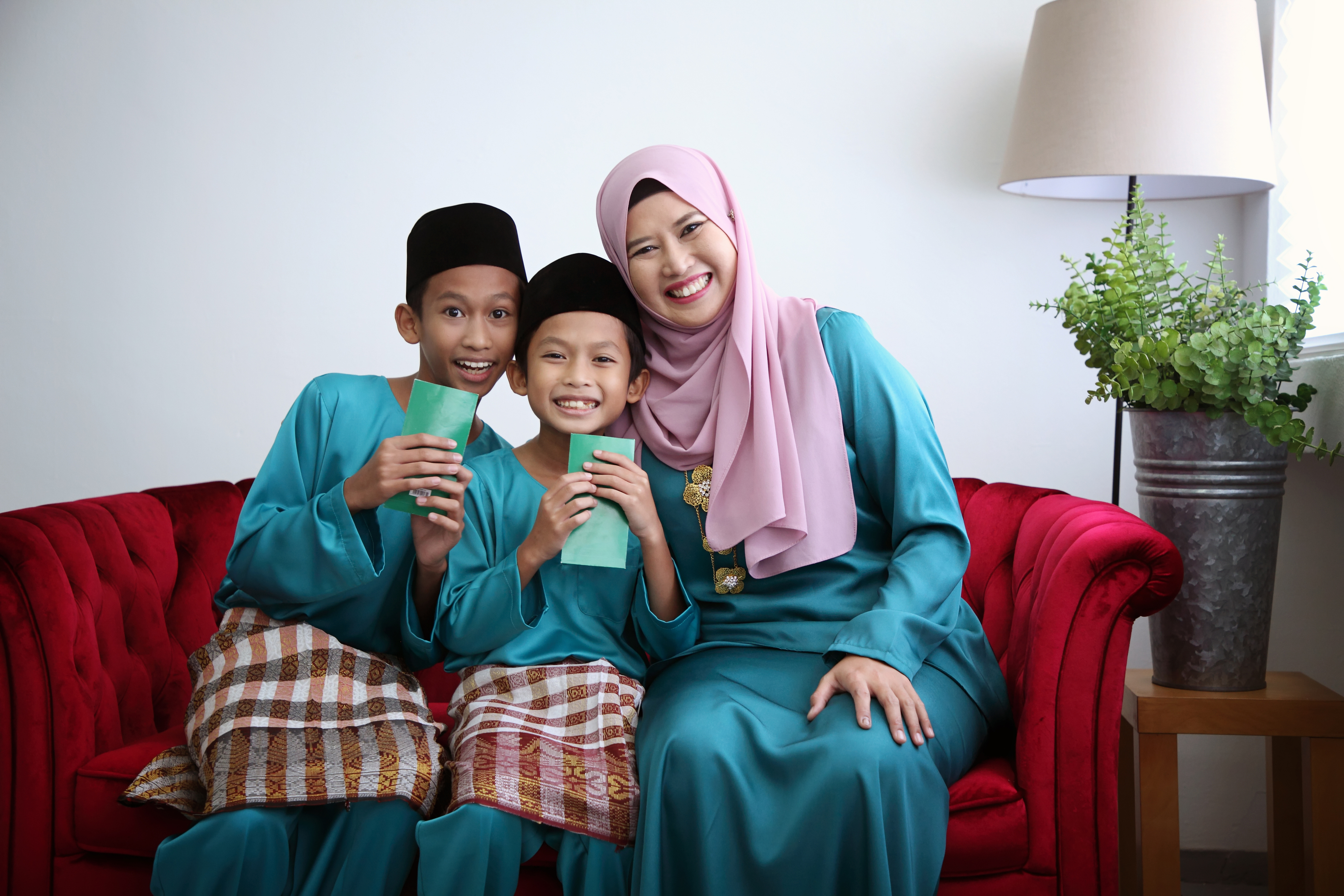 Families dress in matching baju kurungs to demonstrate family unity
If you've ever wondered why many Malay families wear baju kurungs made from similar fabrics or matching colours during Hari Raya, it is all about demonstrating family unity and cohesiveness. When one wears the baju kurung, they are preserving a tradition both Muslim and Malay, of respecting one's elders and of conservatism, a reminder of the cultural heritage of Malays.
Like many traditional clothing, the baju kurung has evolved over the years, with Ratianah of Kebaya by Ratianah, a bespoke tailor in Kampong Glam, noting: "One modern feature is a special neckline called telok belanga added over time (Telok Belanga is also the name of a place in Southern Singapore), as well as another mandarin collar styled version called cekak musang. The lady's baju kurung also features a kebaya variant, worn with colourful sarong batiks."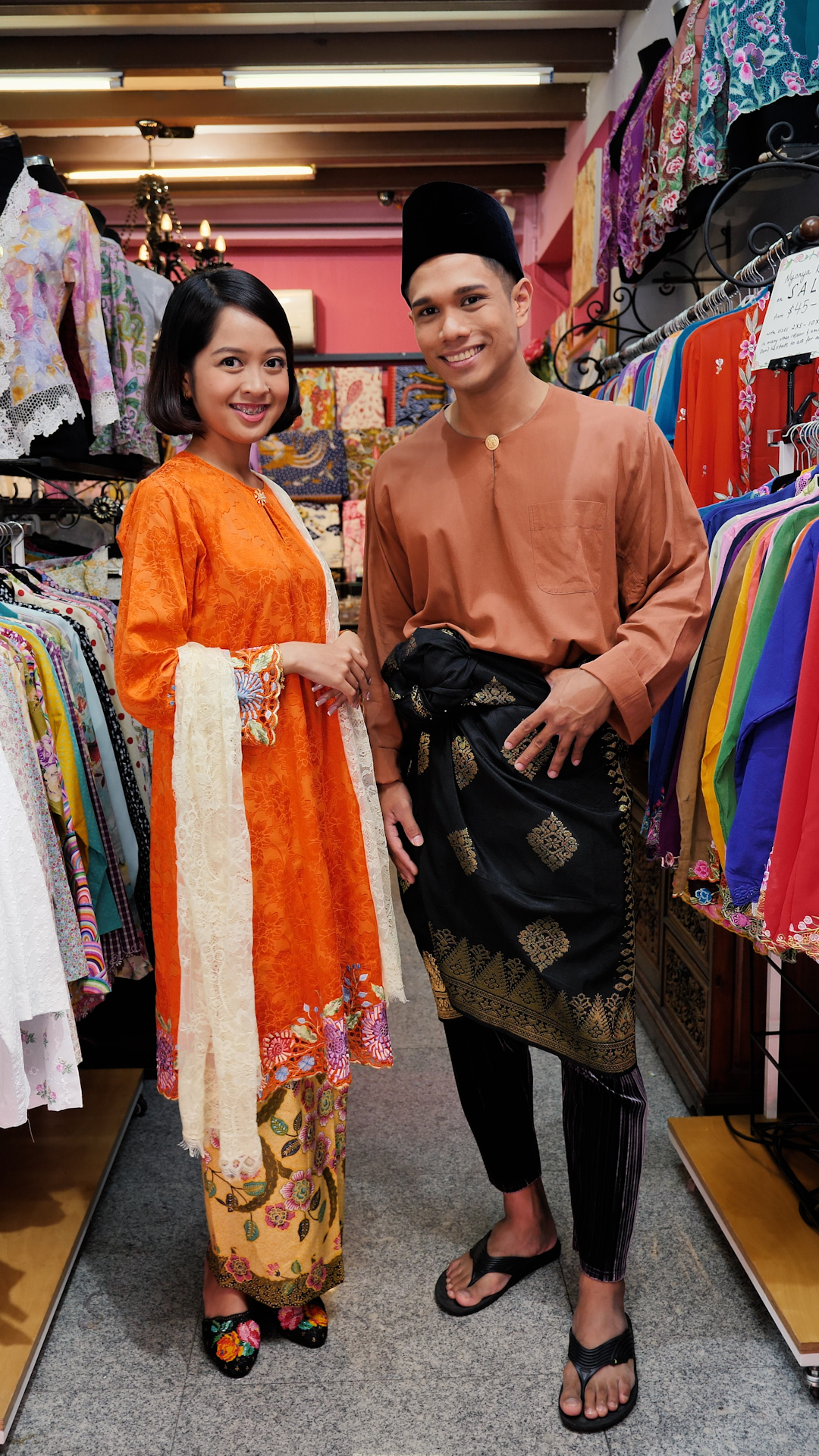 The baju kurung features lively colours and intricate patterns
While it remains generally unchanged from its early days, the modern baju kurung features lively colours and geometric patterns, and is still worn as a symbol of Malay cultural heritage and tradition.
The Saree
Customarily worn together with a short-fitted blouse and a long petticoat, the saree is traditional clothing for women of South Asian descent and is one of the oldest traditional clothing that has been around for centuries.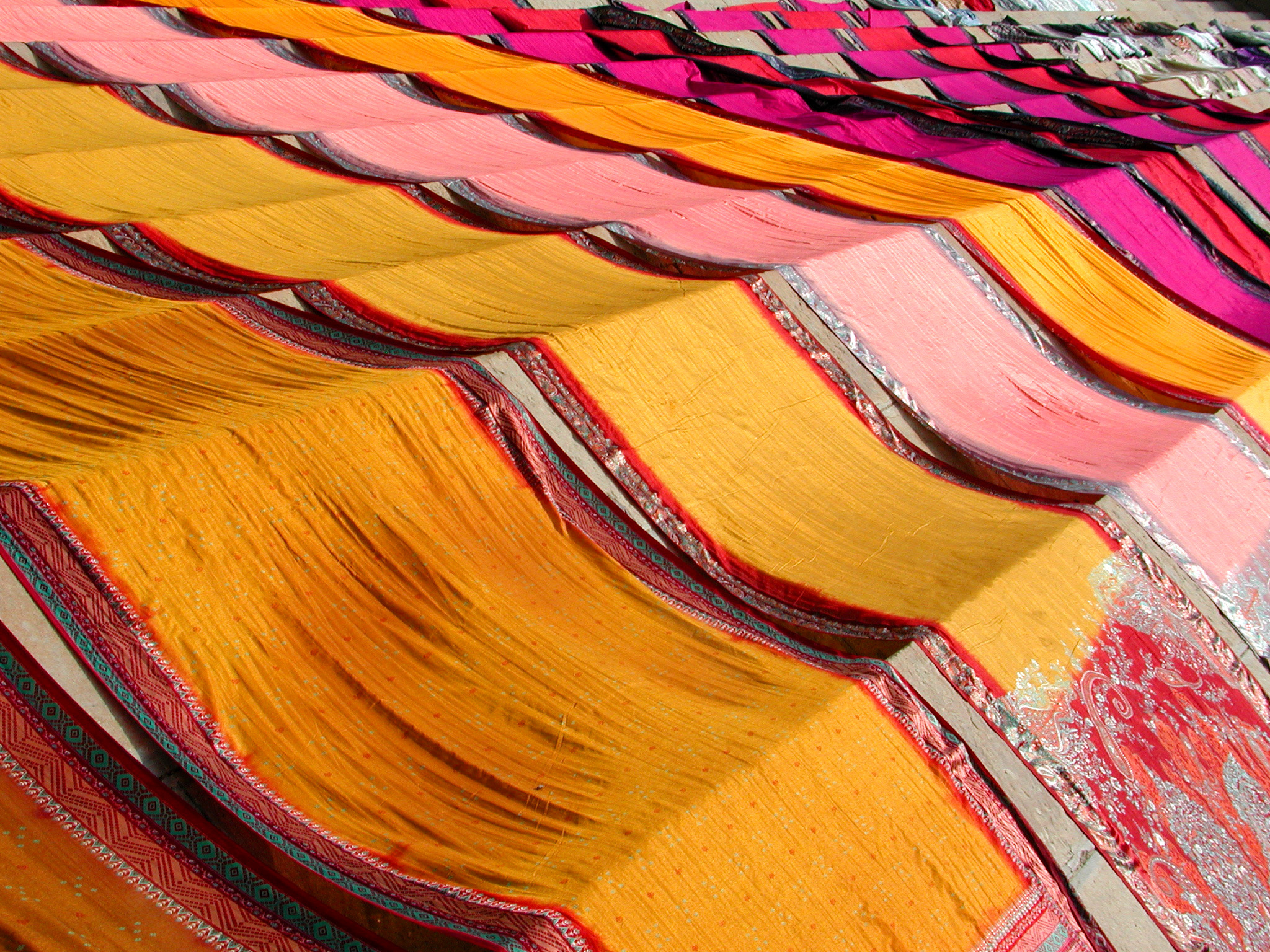 Strips of cloth used in sarees
Evolved from a Sanskrit word denoting "strip of cloth", the saree is an unstitched fabric between six to nine meters long and consists of three main parts: a field, borders and an end piece. Covering both the upper and lower torso, it is draped around the wearer in various ways to highlight both its design and ornamentation.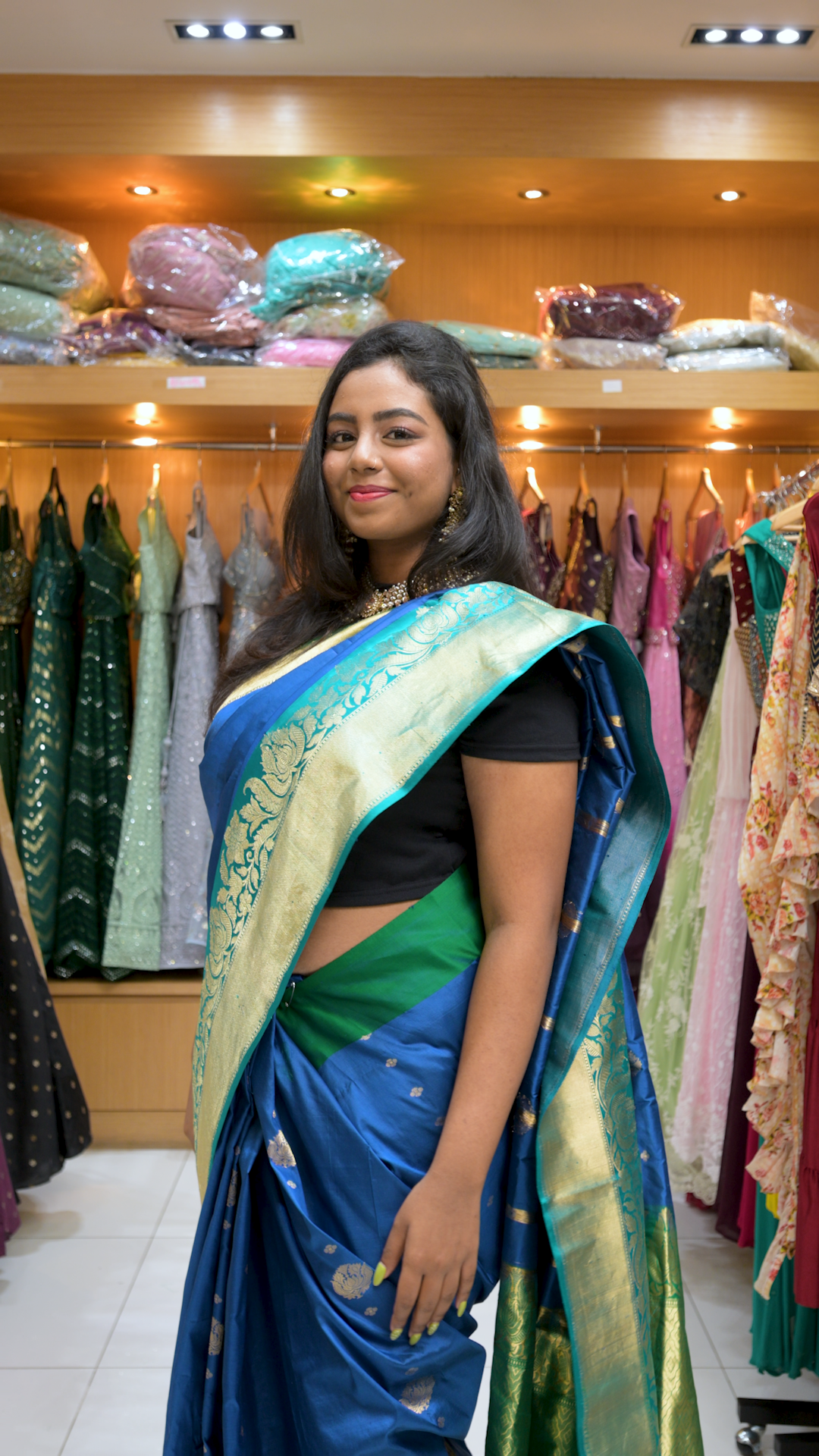 Nearly a hundred different ways to wear a saree
Traditionally, the saree is worn by ladies during their coming-of-age ceremony to mark their adulthood and is regarded as a sign of maturity. Culturally, younger women tend to wear bright-coloured sarees, while older women are expected to wear darker tones, with red sarees being the most popular choice at weddings due to its auspiciousness.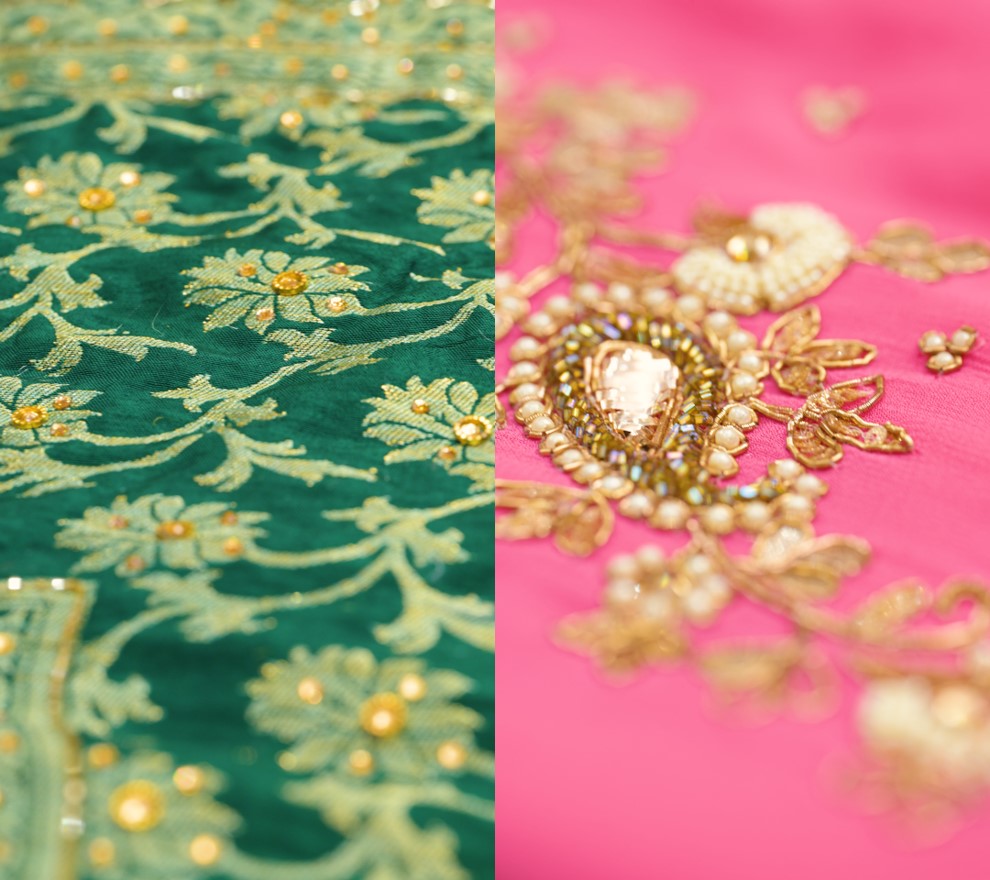 Floral and mango patterns take the top spots for saree patterns in Singapore, according to Soniya Sidhu of Jinder's Singapore
Available in a wide variety of colours, patterns, and materials, the modern saree boasts intricate motifs and designs, with Soniya Sidhu of Jinder's Singapore - a pioneer in Singapore for Indian outfits, sharing, "there are many aesthetic designs when it comes to the saree, with the most popular designs being floral and mango patterns."
While it can be draped in nearly a hundred ways, the South Indian style of wearing sarees draped from front to the back is the most popular in Singapore. Modern sarees also include many "easy-to-wear" varieties coming with elastic waistbands, zips and sewn-in pleats.
Sarees hold sentimental value and are often passed down from generation to generation. Sarees are also used as special gifts especially for newlyweds at weddings and even offered to deities at temples.
Donning traditional clothing


With many of the traditional clothing shops in Singapore being in business for decades, it is testament to their lasting popularity. The next time you wear a cheongsam, baju kurung or saree, remember the centuries-old history and rich cultural significance behind the piece – it's sure to give you a new-found sense of appreciation for the clothing.