One man's lens: Darren Soh and his view of Singapore's landscape
This National Day, Kaya joins veteran architectural photographer Darren Soh on a visual journey through some of his favourite spots in Singapore.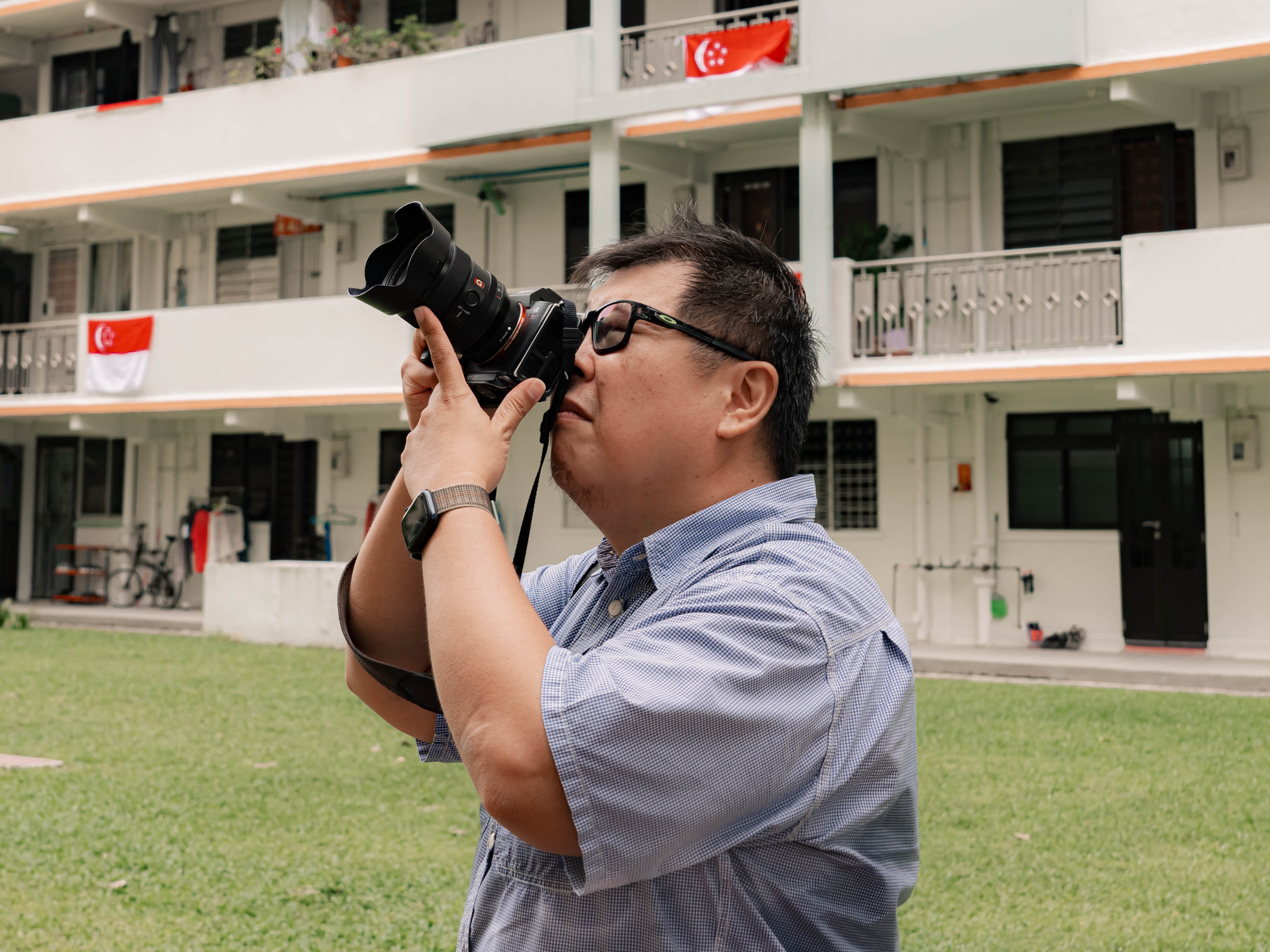 Darren Soh, a passionate documentarian of Singapore's history. 
Hawker centres, shopping malls, high-rise apartments. We see them everywhere, and visit them all too often. But how much do we actually know of the rich history and culture of these spaces?

Photographer Darren Soh happens to know these spaces like the back of his hand. Singaporeans might recognise him for his distinctive architectural and landscape photography — perfectly symmetrical, composed shots of buildings and spaces in Singapore.

For the last few decades, Darren has been on a mission to document Singaporean spaces with his camera. His photographs function as a time capsule of sorts for himself, and a chance to share his knowledge with the young and future generations as the images live on.

To understand the man behind these incredible photos, we met Darren at Margaret Drive Hawker Centre to join him on one of his photo-walks.


A photo-walk around iconic Queenstown
The day's mission was to revisit the Queenstown area, which carried both national and personal significance - not only was this Singapore's first public housing estate, it was also his childhood home.

Over a cup of kopi-o kosong, Darren's initially reticent demeanour softened, as he responded to our overflowing curiosity on his photography process. He began to relax and crack jokes with us while talking about his craft. Surprisingly, a lot of work goes into preparation even before he gets to his camera, he told us.

Research is a big component of Darren's work. As we wandered around the towering Skyville@Dawson housing project, he shared with us how he often has to scout for the best vantage point to photograph the building. For instance, he needs to station himself from a higher ground to get those perfectly symmetrical shots. He also has to know when the ideal timing to shoot the best light is, and often ventures out early in the morning or late afternoon.

To succeed in getting the best shots, one needs an inquisitive mind, plenty of dedication and creativity to think out of the box, he says.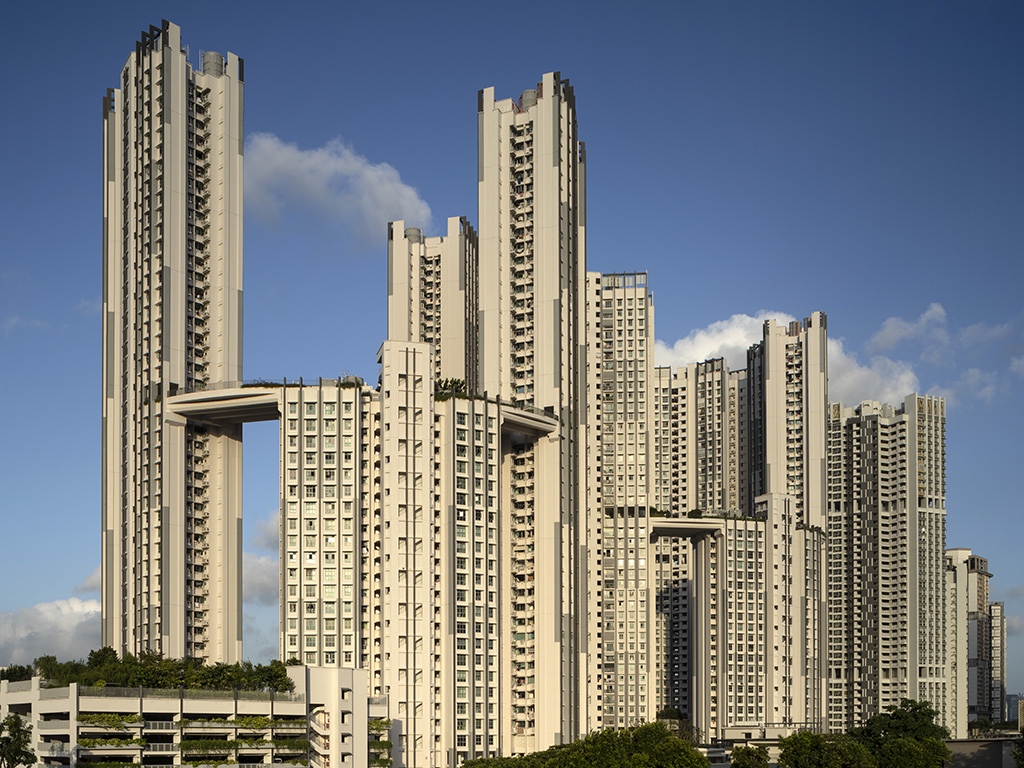 SkyResidence @ Dawson, shot by Darren Soh - he sees photography as an important tool to capture memories and space.
A stroll through the estate with Darren offers a fascinating window into the past.

His pride for his hometown shone through, as he peppered the conversation with interesting tidbits about the neighbourhood's history.

Darren led us to the VIP Block located on 81 Commonwealth Close, built in 1964. When we reached the top floor, we discovered a staircase behind a locked gate.

He told us how in the 1960s and 1970s, distinguished foreign guests were brought to the rooftop to enjoy breath-taking views of Queenstown which showcased Singapore's success in early public housing. With notable names like Prince Philip, Duke of Edinburgh; the then Crown Prince of Japan, Akihito; and the then Prime Minister of India, Mrs Indira Gandhi, it's hard to believe that their presence once graced this humble block!

Darren revealed to us his ritual that he has practised for the last decade. Every time he gets new gear, he returns to photograph the same housing block he grew up in. He would go up to the 10th floor of 83 Commonwealth Close to photograph Block 82 located opposite.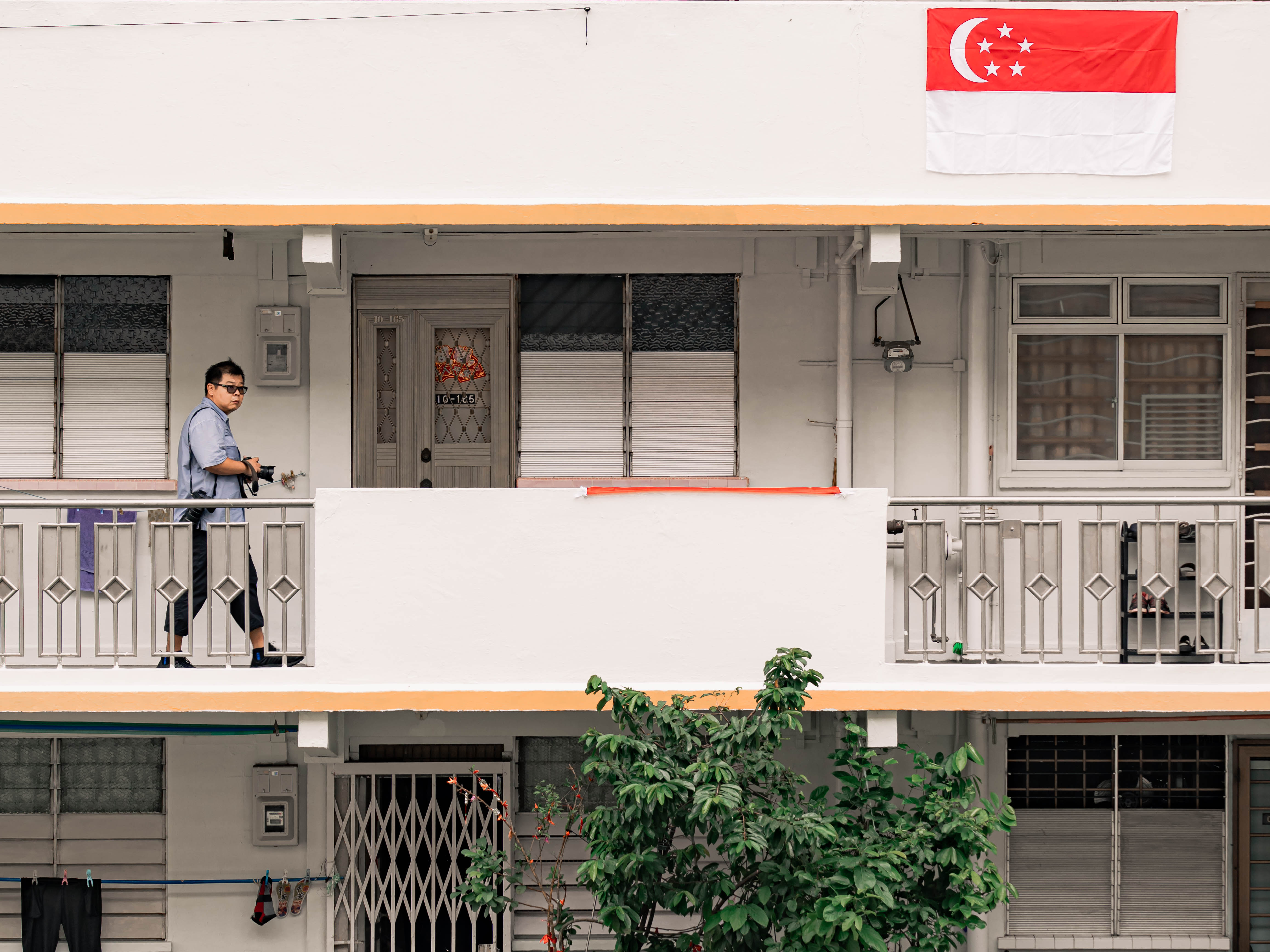 Darren on one of his frequent revisits to Commonwealth Close.
As such, Darren has become a familiar face among neighbourhood residents. "I've done it so many times over so many years that the residents that live there know me. They're friendly and say 'hi' if they're around," he says.

Today, he has amassed a vast collection of photos of this same housing block. The main difference is that the image quality gets better as the technology advances, he says.

These photos double up as his own personal archive of his family history, and also capture a slice-of-life in Singapore over the years.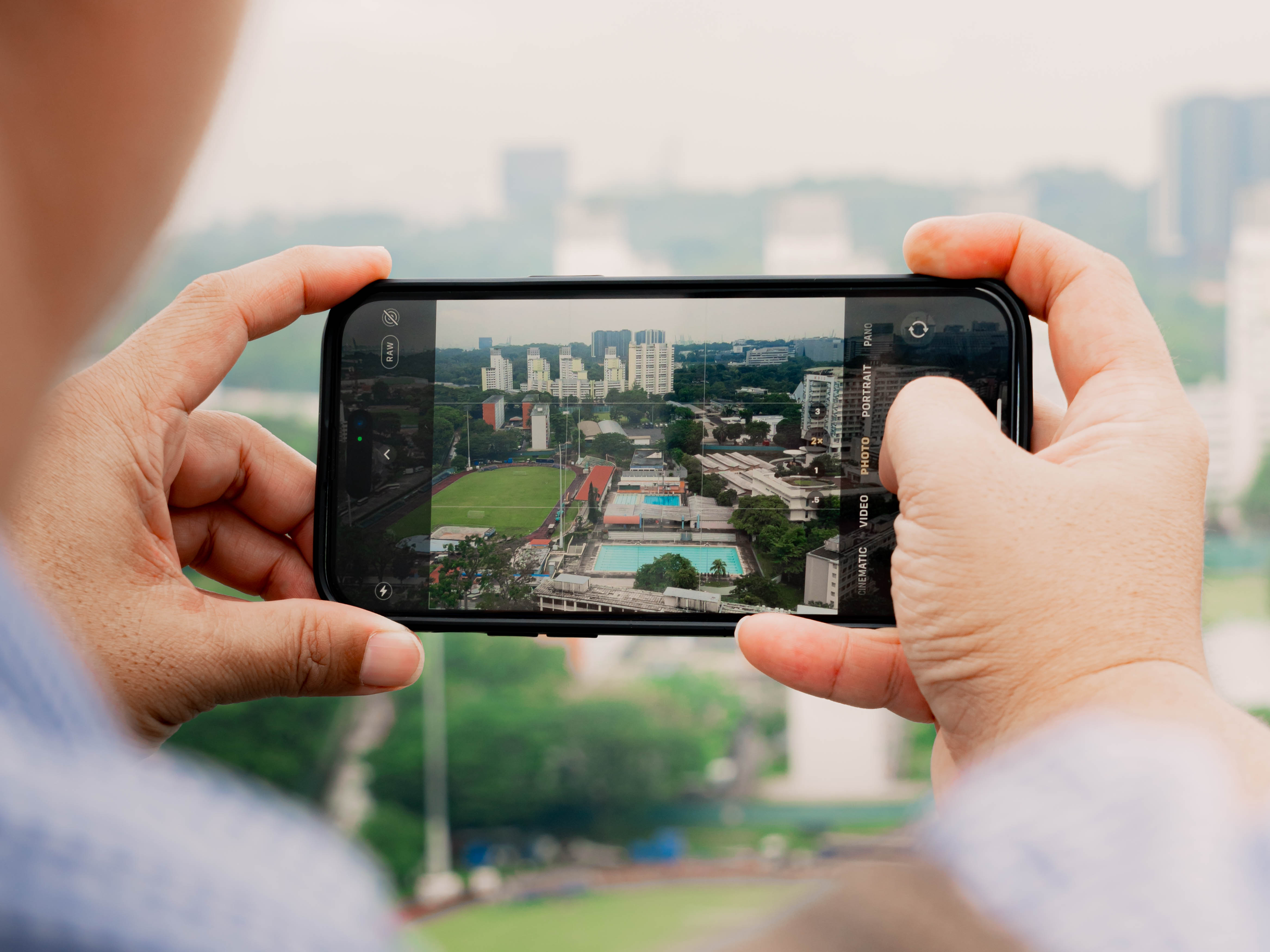 Darren captures the Queenstown skyline.
Falling in love with photography
Darren's interest in photography started from his student days.

Describing himself as a "restless" student, Darren recalled how he relished the freedom of roaming around as the school photographer, his father's borrowed film camera in tow. In 1997, he started interning at The Straits Times, where he sought mentorship from senior photographs. Later, he found his path as a freelance photographer.

Darren's first serious body of work, "While You Were Sleeping", started off with the idea to drive out and photograph spaces in Singapore in the middle of the night. When he returned to the same spot years later, he realised that each revisit presented a new view of Singapore's evolving landscape.

It also drove home the value of photography and how it has an innate ability to freeze time, says Darren. "Every photo is purposeful, not accidental," he says.
Spaces that resonate
As the years go by, Darren continues to possess a hunger and curiosity to keep researching and photographing these spaces, be it old or new.

From the iconic horseshoe Pearl Bank Apartment, Golden Mile Complex and beloved old National Library at Stamford Road, he hopes to document spaces with architectural merit, rich social memory and our shared heritage and culture.

He also enjoys shooting community spaces like playgrounds, hawker centres and even cinemas.

In particular, Darren resonates with spaces that appear unassuming yet holds precious personal stories of Singaporeans, especially buildings built in the 60s and 70s.

Most people typically throng Haji Lane and Arab Street for its boutique shops and hipster cafes, but buildings like the Textile Centre and Sultan Plaza are less popular. These exist in a "state of limbo", unnoticed by most.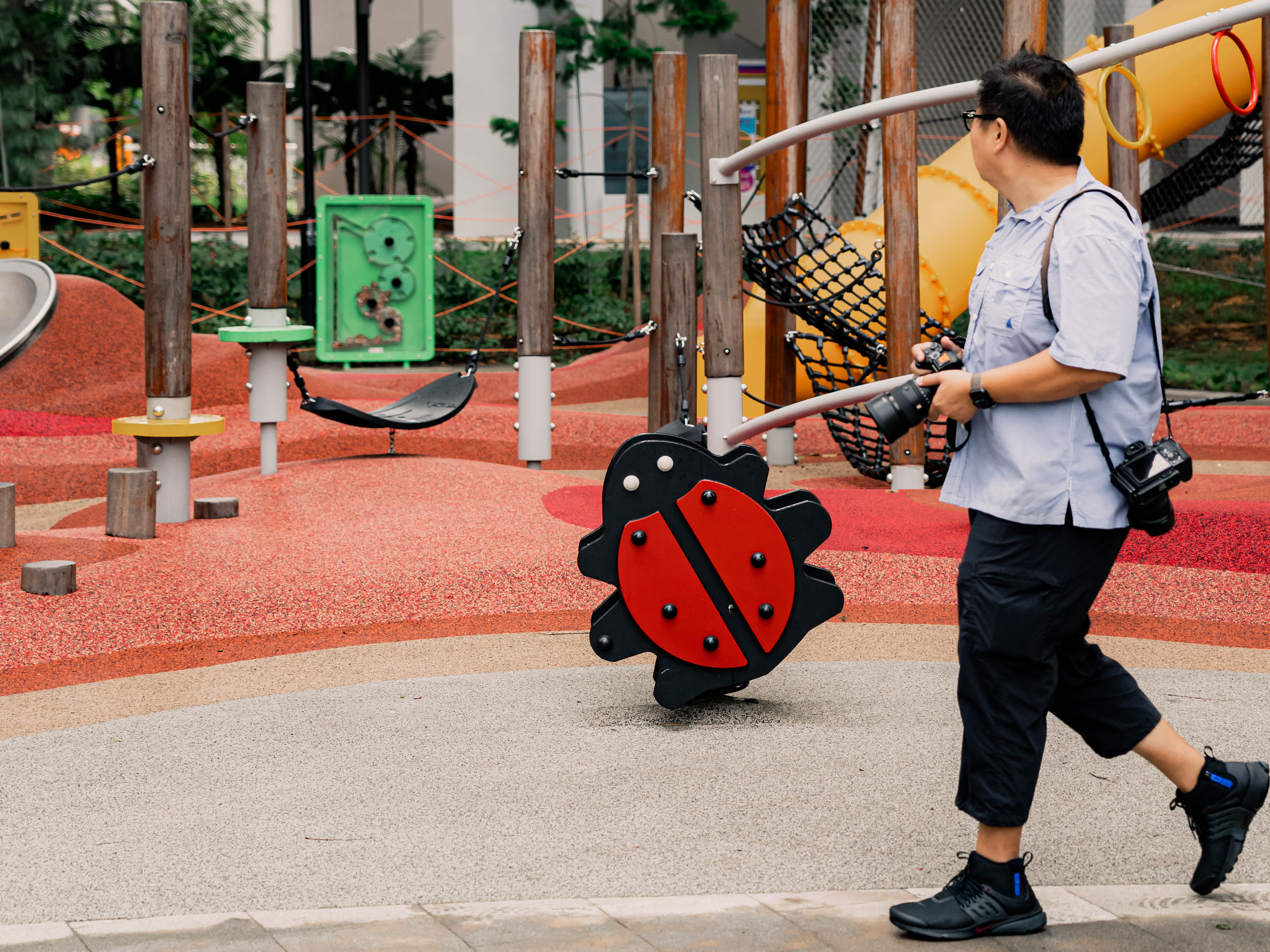 Common spaces like playgrounds are interesting places to photograph too.
Sparking a new wave of interest
Darren's work has placed Singapore on the global map. He's received several international photography awards - including the Commonwealth Photographic Awards, the Prix de la Photographie, Paris and the International Photography Awards.

At the same time, his efforts have in turn inspired a growing community of photographers keen on documenting Singapore's buildings and its history. They too, act as unofficial custodians and advocates of Singaporean spaces.

Above all, what keeps Darren going when capturing these overlooked spaces is the prospect of sharing these stories and memories with his 11-year old son.

"I am very happy to have brought him to visit Pearl Bank for himself, when he was four or five years old at the time. Fortunately for me, the housing complex that I lived in is still here!" he shares.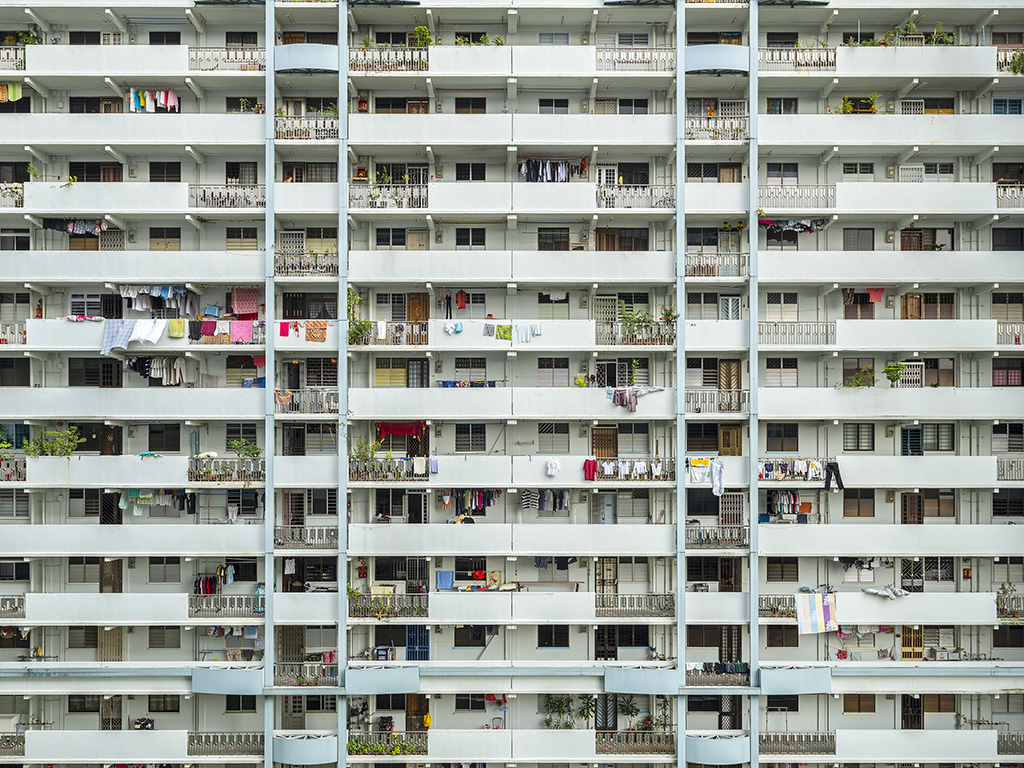 Block 82 Commonwealth Close - a photo shot by Darren Soh, where he spent his childhood years.
As we bid him farewell for the day, Darren leaves us with these parting words, "Whenever someone tells me that the photos help them remember the place, it is an incredible motivation for me."
"We live in a world with billions of images, so you want your images to stand out. You need to take good pictures to get Singaporeans to learn more about the story of these buildings, and help us remember our shared history."