Powering Through The Pain
Lim Yao Xiang's life-defining passion for sport has led to his return to the SEA games after nearly 20 years in a highly challenging event – Fin swimming.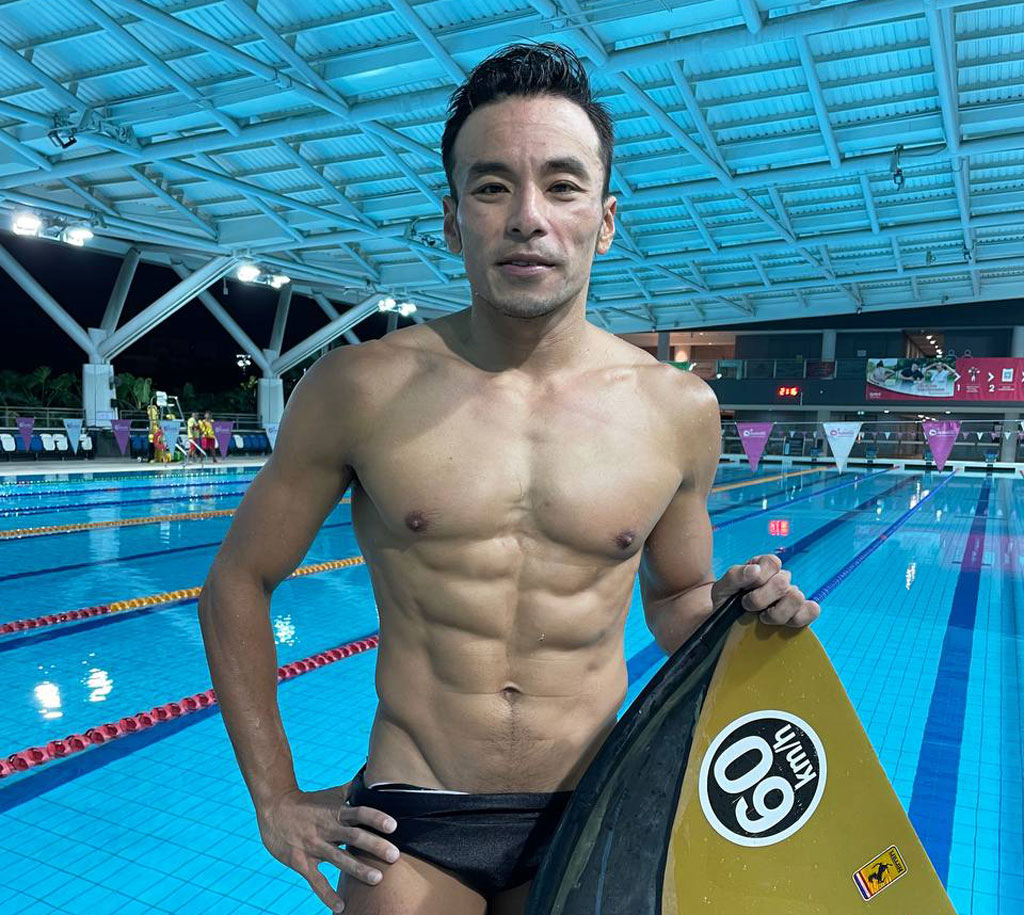 Lim Yao Xiang, who is representing Singapore in Fin Swimming at the 31st SEA Games in Hanoi
When it comes to sports, age really shouldn't have anything to do with it. But there is no running away from the fact that older athletes are at a disadvantage when it comes to agility and speed.

So it is a wonder that Lim Yao Xiang, 40, decided to head back to the pool and dust off the mono fin he had not used in nearly two decades, to compete with youths half his age in the Fin swimming event at the 31st SEA Games in Hanoi. The entrepreneur says that the pandemic, ironically, drove his decision. While he was first approached to join the SEA Games in 2019, he said no at the time as he wanted to focus on his fledgling gym business, Grityard. But when COVID-19 hit, his business was affected as people stayed away from gyms. When he was asked again at the start of 2021, he said yes, as he had some time and space to train.

"I also missed competing. When I was asked, I thought I'd just take out my fin, go down for training and try it out," he said.

Sporting Life
Sports and competing have always been in Yao Xiang's blood. It had been clear since he was a boy at Maris Stella Primary and Secondary that sports would be his passion, starting from swimming at age 9 to waterpolo in university. He was good at sports, and enjoyed it.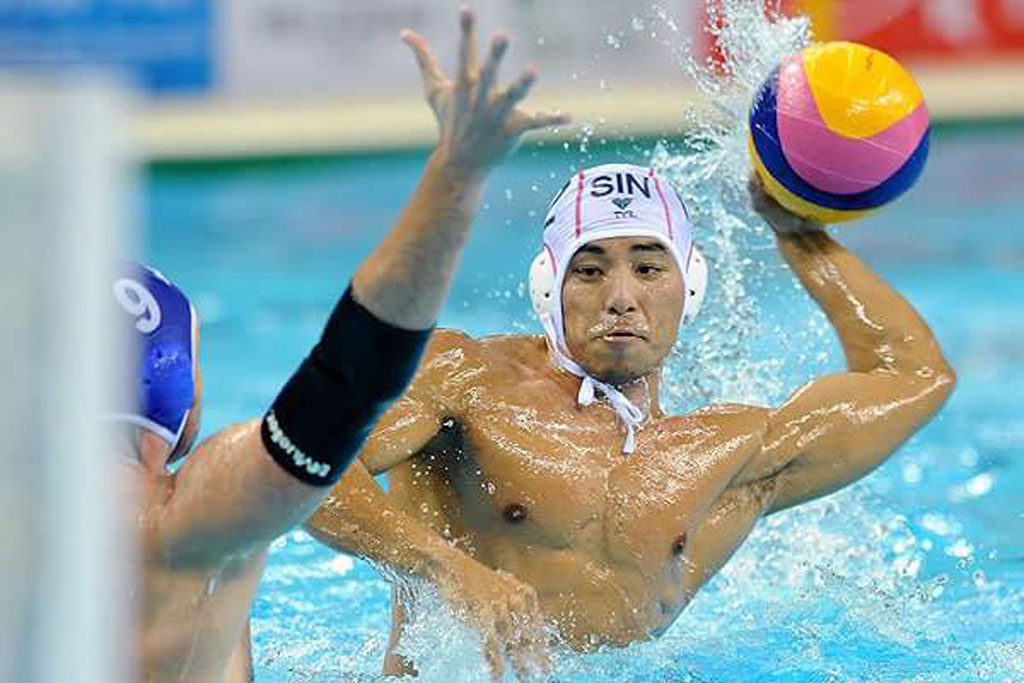 Yao Xiang when he was a representing Singapore in water-polo
Yao Xiang became a national swimmer, joined the national water-polo team, won three SEA Games gold medals with the team, and became a PE teacher before starting his own business.

It helped that his parents fully supported his aspirations. Of their three sons, two – Yao Xiang and his younger brother Yao Peng, who is a co-owner of the business – are making a living from sports.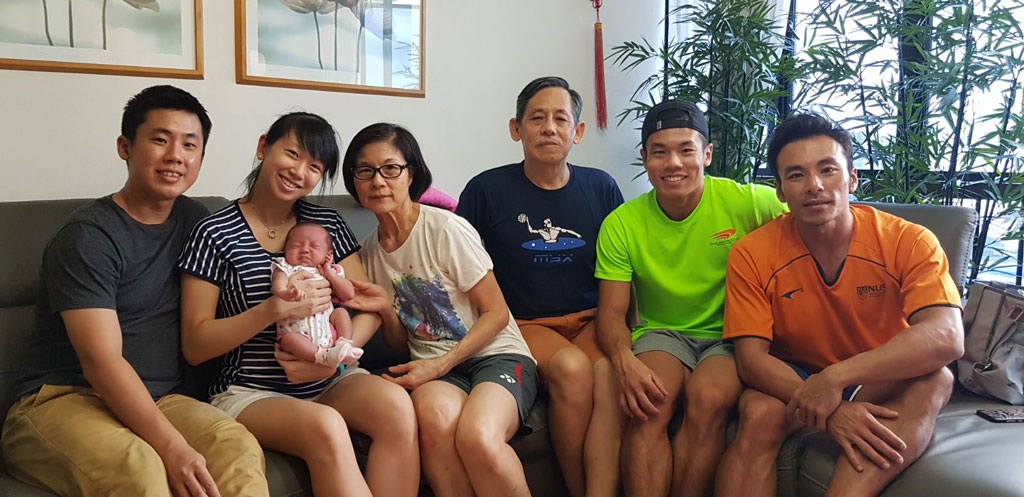 Yao Xiang and his family

"Everything I did in life, whether it be studies or career, is always related to my passion," said Yao Xiang, a ACJC alumnus who freely admits that his studies took a backseat to training. He is one of the oldest participants in the Singapore contingent of this year's SEA Games.

Challenge of Fin Swimming at 40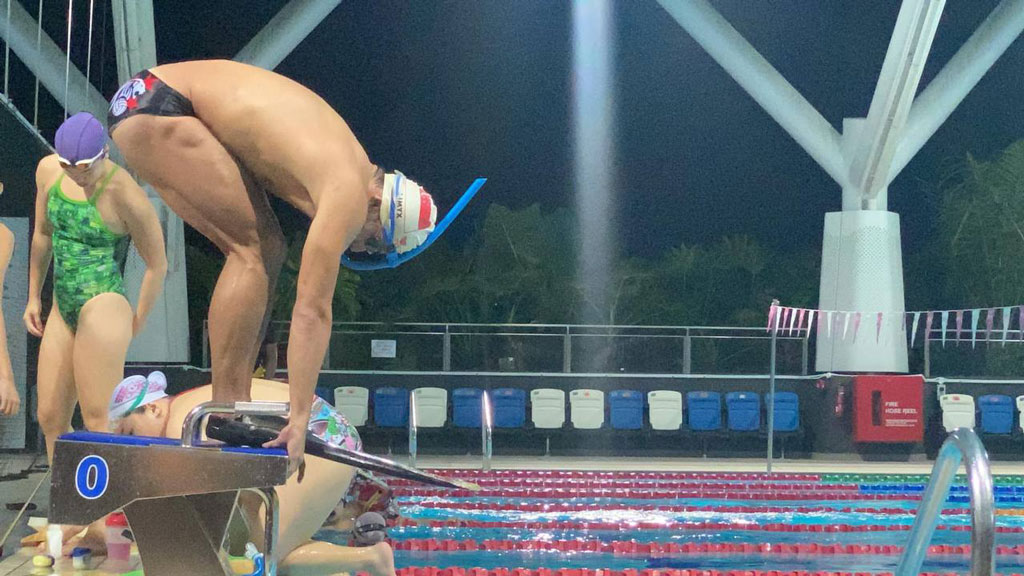 Finswimming involves wearing a snorkel and bi fins or a mono fin to power through the water
What is fin swimming? In a nutshell, swimmers wear "fins" on their feet as they compete. The fins can be worn separately on each foot – called bi fins, or both feet are placed into one mono fin, like a giant flipper. Yao Xiang is a mono fin swimmer. With arms locked straight above his head, he propels himself through the water like a mermaid. "People enjoy it because it is very fast, like flying through the water".

But the intense body workout extracts a price on Yao Xiang's body.

Despite the fact that he has pushed his body throughout the years, and that he is used to injury, the demands of fin swimming have left him with new hurts. He trains three times a week, for up to 2 ½ hours each session. For the first six months of training, he had swollen feet and foot sprains – "because the 8kg fin is heavy", and the pains in his shoulder and back keep him awake at night. Also, due to his age, his body might take more time to heal.

Forging Through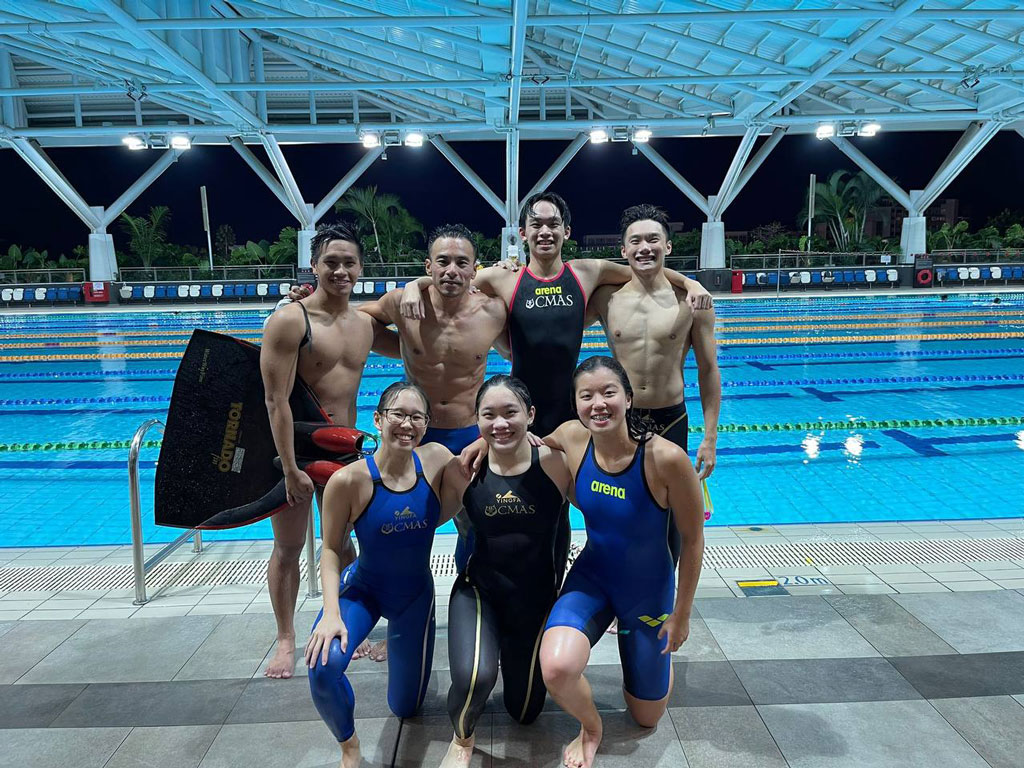 Yao Xiang and his teammates
With a busy schedule and various commitments like his business and coaching, Yao Xiang admits that it is sometimes difficult to strike a balance. But he keeps going because he has committed, and unless he were told to, he has never walked away from a commitment.

"I'm not someone who gives up until someone tells me to quit," he said. "Unless the doctor tells me that I'd be paralysed if I keep it up, I will keep going." That said, mentally, he has no expectations going into the games.

"To be very frank, this is the first time I go into any competition with no pressure to medal," he said, adding that when he played in the national water polo team, the burden was heavy as he felt he had to live up to Singapore's longstanding legacy of dominating the sport. "I'm more realistic about the situation. I'm 40, I train three times a week, my body is getting injured. I will just make sure that I do my best within my powers."

Off work and training, he enjoys recreational cycling and basketball. He also lets on that he played the guitar, and was in fact in a band called the Swim Shadys (inspired by Slim Shady, the alter-ego of rapper Eminem) comprising ex-national swimmers, including Mark Chay on guitar and Gary Tan on vocals.

The band, whose original hits can still be heard on Youtube, was active about 18 years ago and they came up with two albums. Can he still play the guitar? "I tried and I'm not as good as I was last time. My fingers were painful from pressing on the strings. It's just like getting into fin swimming again, it's painful," he quipped.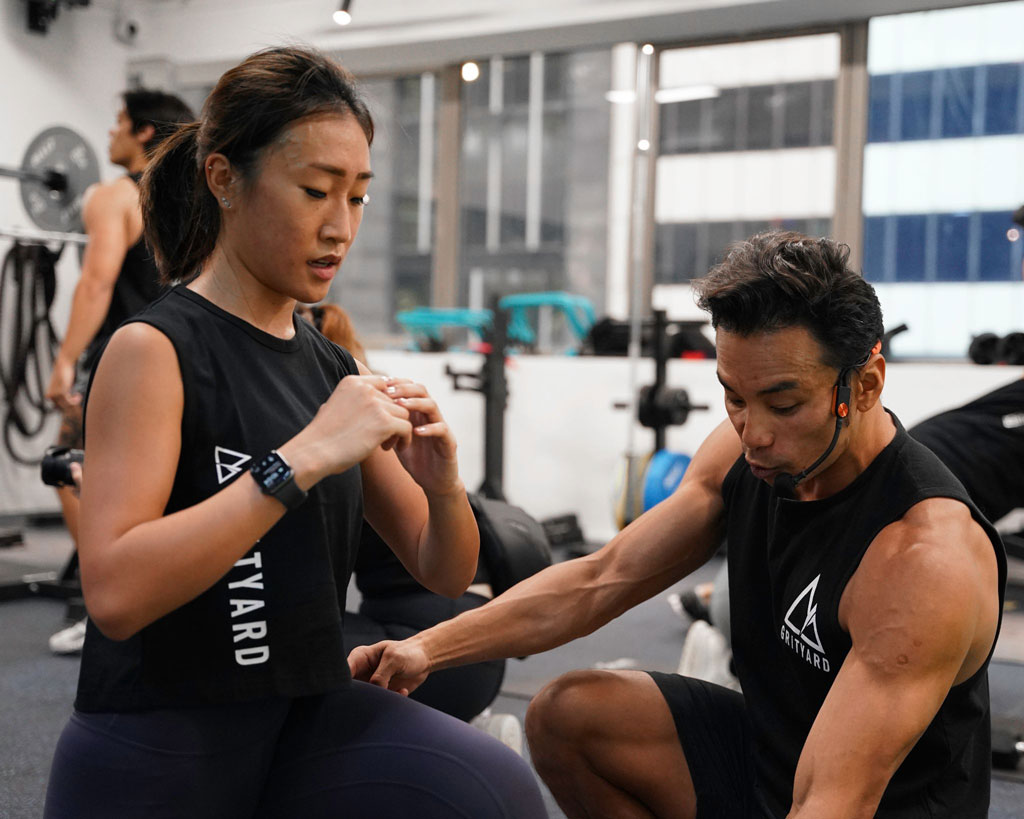 Yao Xiang guiding a student
Post-SEA Games, he will focus on his gym business. He recently opened a second outlet in the CBD area. He added, "If all conditions are in place, I'll see if there is a possibility that I can take part in the SEA Games again next year!"