What It Takes To Raise An Athlete
There's the saying "it takes a village to raise a child." But did you know that, in Singapore, it takes a whole community of professionals to bring out the best in our athletes? Experts, ranging from doctors and sports scientists to physiotherapists and psychologists, ensure that our athletes' bodies and minds remain in tip-top shape.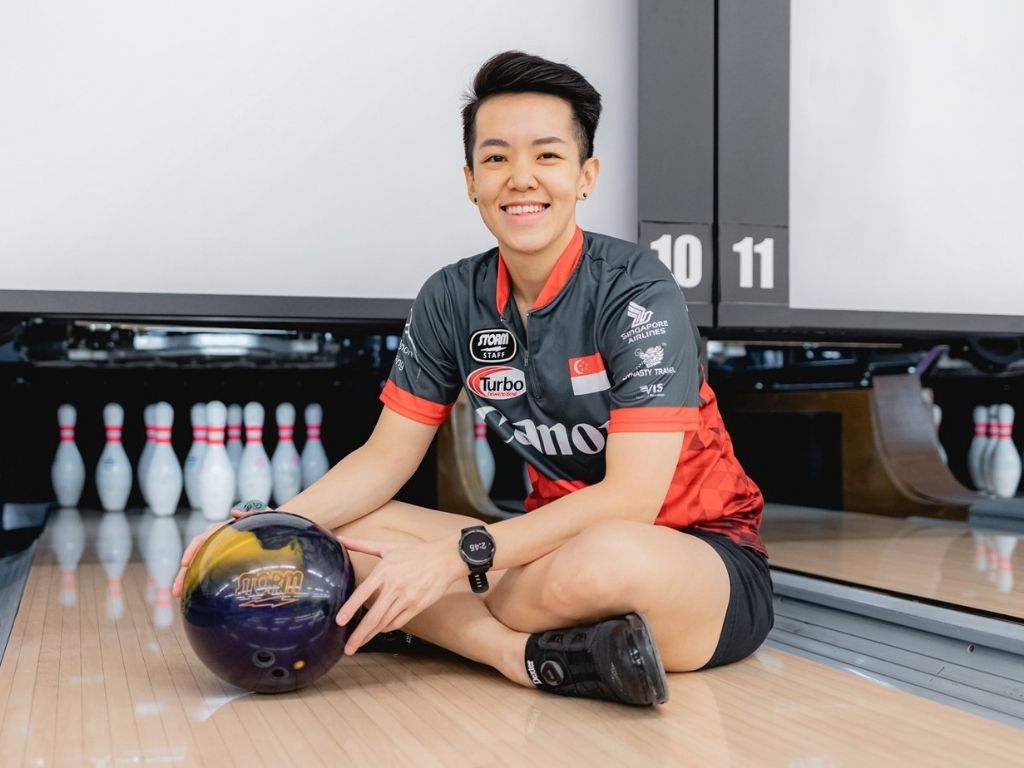 Bowling champion Shayna Ng, who clinched a historic gold medal in the women's singles event at the International Bowling Federation Super World Championships
We speak to world bowling champion Shayna Ng; Suelyn Chan, Senior Principal Physiotherapist at Changi General Hospital (CGH) and Physiotherapy Lead at SSMC@SSI; Dr Kelvin Chew, Senior Consultant at the Department of Sport & Exercise Medicine at Changi General Hospital and Director at SSMC@SSI; about how they build and benefit from a strong sporting ecosystem.

SSMC@SSI is a centre at Singapore Sports Institute (SSI) focused on sports and exercise medicine. It works with a team of holistic medical professionals to support athletes in their sports journeys and recovery periods.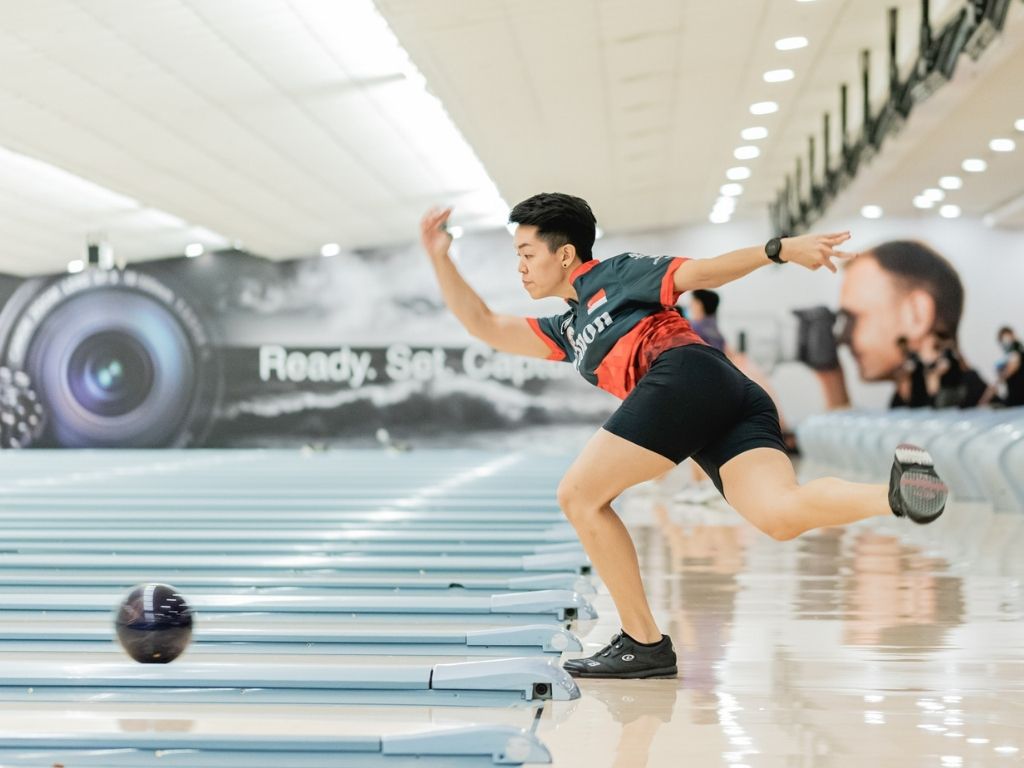 Shayna taking a shot
The necessity of strong support systems

Many of us know Shayna Ng for her terrific wins in bowling on the world stage, having clinched the gold medal in the singles category at the 2021 IBF (International Bowling Federation) Super World Championships. While her intensive competition preparations usually span training for at least two hours on the lanes a day; heading to the gym three times a week; ensuring that she has the appropriate bowling balls; stabilising her footwork; and learning the various bowling lanes' oiling patterns, many behind-the-scenes appointments keep Shayna in check.
Some of these preparations include communicating effectively with coaches and checking in with physiotherapists, sports doctors, psychologists, strength and conditioning trainer, and nutritionists. Shayna receives their support with the help of Sport Singapore's Sports Excellence Scholarship, also known as the spexScholarship.
"Injuries are more prevalent as you get older and you also take a longer time to recover," Shayna shares. "Physiotherapy is important to treat this. We also have rehab to maintain our forms, like having sports massages after frequently going to the gym."
"Psychology is equally important," Shayna expounds, "I keep in touch very regularly with my psychologist as bowling is a mental sport. Coming in a head full of doubts means that I will have a negative mindset for my next shot. In a way, we need to have a lot of mental endurance as competitions can last from 2 to 8 hours easily."
Understanding that it takes a holistic approach to sport to success, Shayna asserts, "this is all part of my training - it isn't just what I practice on the lane. I head to the gym three times a week and see my psychologist every two weeks. I wouldn't be who I am today without my entire support team behind me."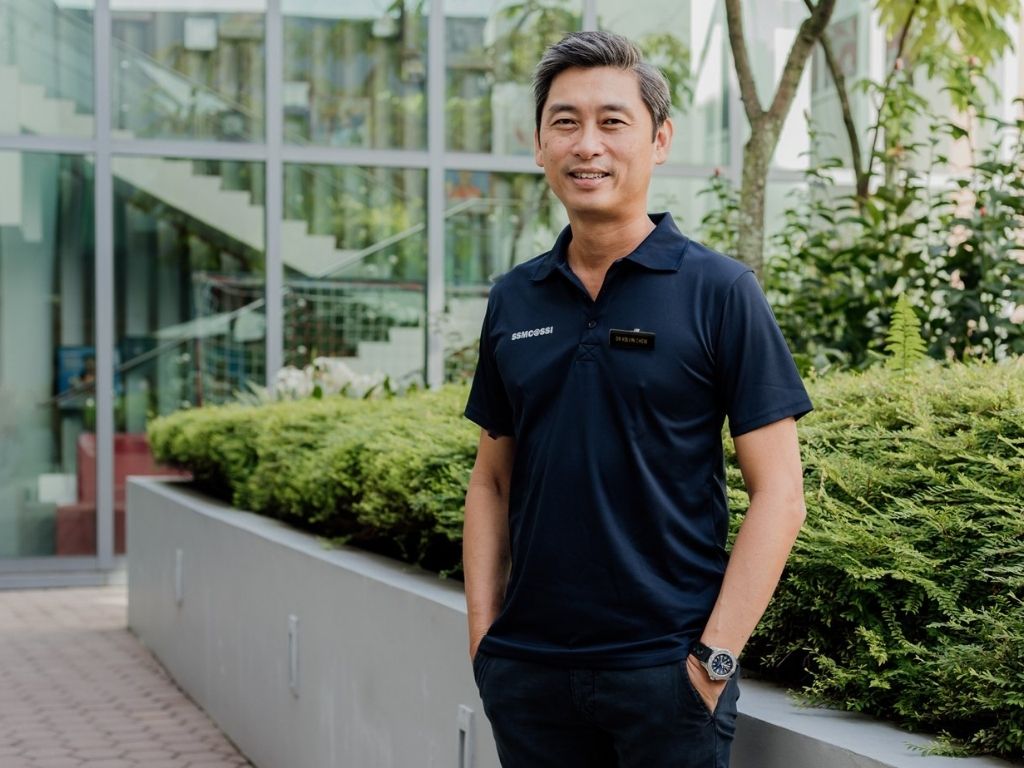 Dr Kelvin Chew, Senior Consultant, Dept of Sport & Exercise Medicine, Changi General Hospital and Director, SSMC@SSI
Injuries are a natural aspect of any athlete's progress but they have to be attended to quickly and carefully — lest the injury hinders the athlete's career. Dr Kelvin Chew, who is the Director of SSMC@SSI and his team of SEM (Sports and Exercise Medicine) doctors, physiotherapists, and rehabilitation trainers are crucial in treating the athlete's injuries and devising injury prevention strategies.
When athletes get injured, they usually have to undergo a period of rehabilitation and adjust activity levels. This is where Dr Chew and the CGH team step in to diagnose and prescribe exercises for their injuries while the biomechanists from SSI come in to analyse their sports movement. To ensure a holistic recovery, the SSI team also optimises the nutrition for the injured athletes and reviews them for psychological stresses.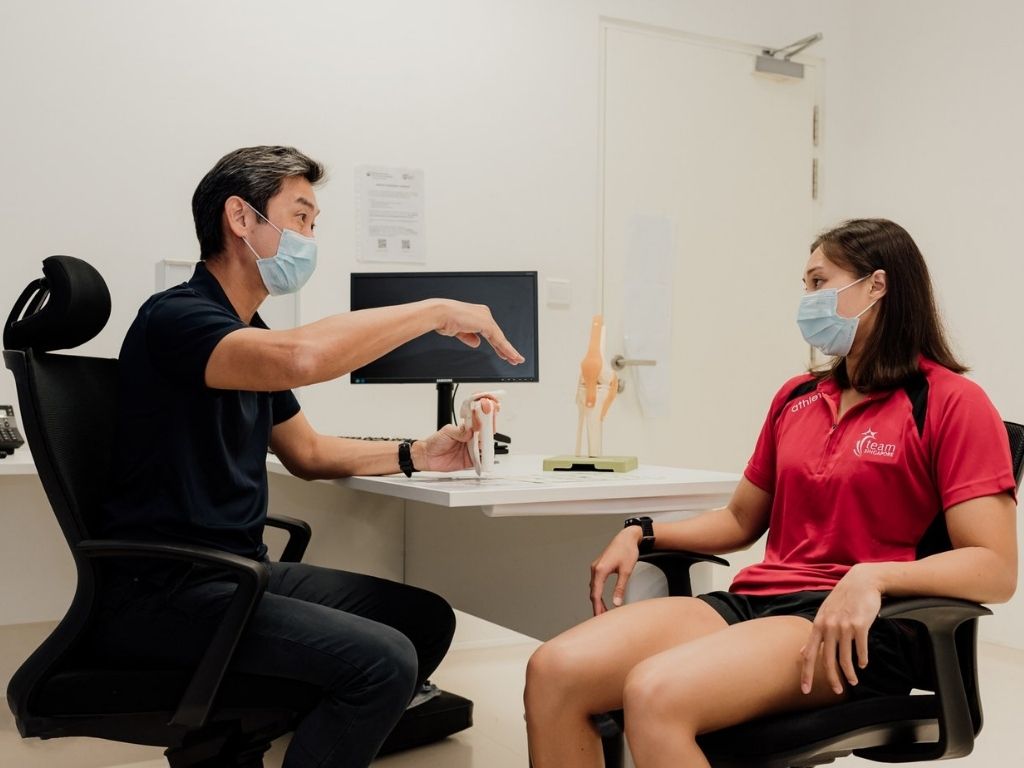 Dr Chew shares some injury prevention tips with Team Singapore athlete Nur Marina Chan 
The team also taps into a larger network of medical professionals and refers athletes to surgical specialists from Changi General Hospital — such as orthopaedic surgeons, cardiologists — where necessary.
On what he hopes athletes take away from the experience, Dr Chew says, "It is a learning process for each athlete to take ownership of his or her body, as well as to increase self–awareness of their body's physiology. As they continue to care for the athletes, the sports science and the SEM teams aim to continually educate athletes on sports injuries so that they are equipped with the know-how to prevent them."
Providing solutions for competing athletes
While physiotherapists usually care for injured athletes after training or competing, some practitioners keep sportspeople safe and optimised during events. Suelyn Chan is one of them, and she tells us more about treating athletes and her motivation to support them.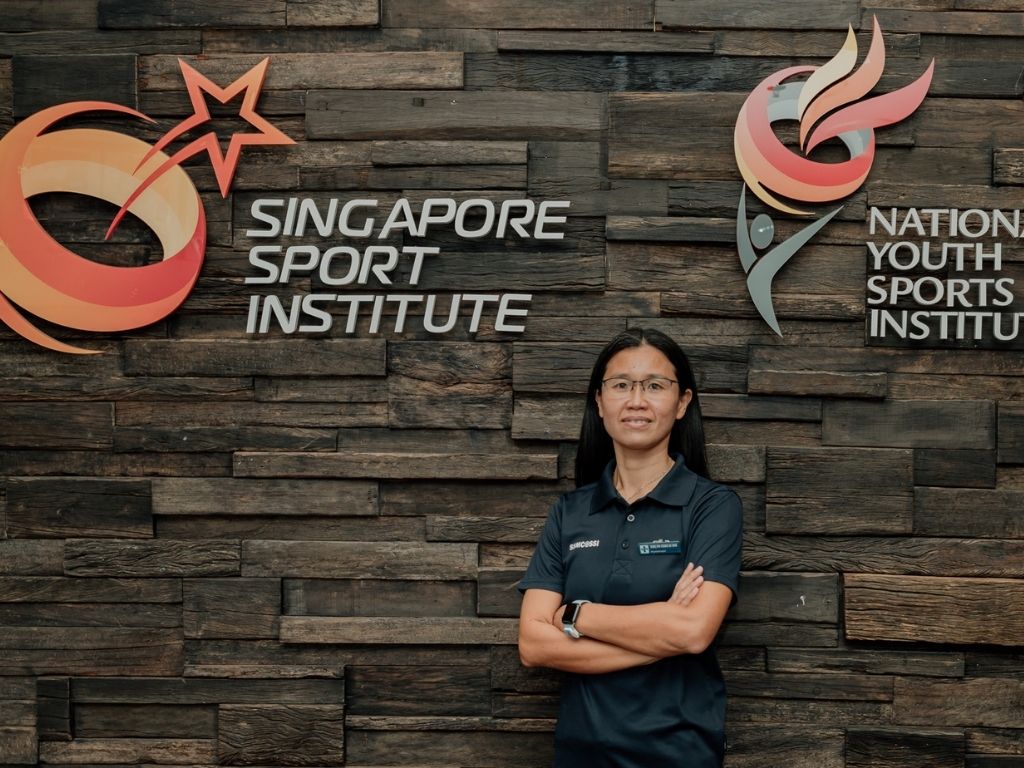 Suelyn Chan, Senior Principal Physiotherapist, Changi General Hospital and Physiotherapy Lead, SSMC@SSI
For Suelyn, who decided to focus on sports-related conditions at the start of her career, physiotherapy is all about having the privilege to help athletes improve and regain their physical functions. She's frequently on-site at competitions for cycling, swimming and table tennis, and usually works with athletes who compete in major games such as the SEA Games and the Olympics. Here, she helps athletes optimise their performance and ensure speedy recovery between different phases of the competition.
Of course, working with professional athletes during competitions is no walk in the park. Since the window period between games is short, physiotherapists like Suelyn have to come up with solutions for athletes on the spot to ensure that they're in their best forms for the next match. For this, she usually taps into her arsenal of stretching and strengthening exercises and manual mobilisation techniques.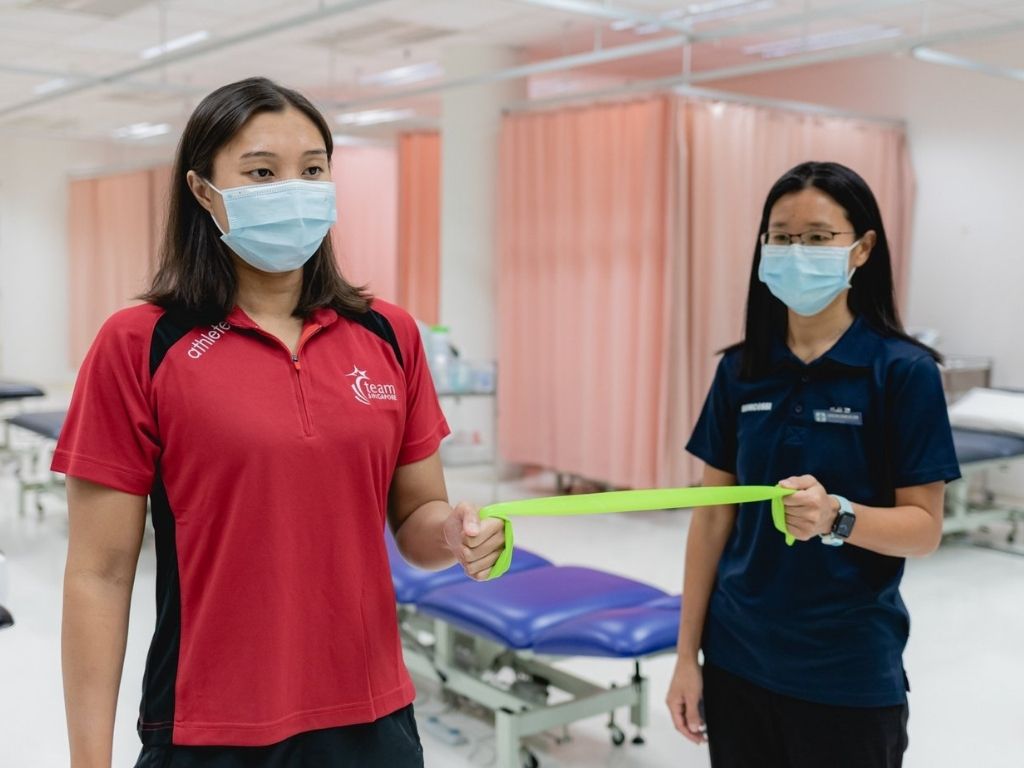 Suelyn conducting strengthening exercises with Team Singapore athlete Nur Marina Chan
On what keeps her going, Suelyn shares that it's all about the moment "when the athletes smile and give a nod to me as they receive their trophies." This encourages Suelyn, letting her know that the long hours of work she puts in to help athletes are well worth it.

Reflecting on how her career allows her to support local athletes in chasing their dreams, Suelyn says, "Being a sports physiotherapist based at SSMC@SSI enables me to not only use conventional physiotherapy skills but also allows me to help, encourage and journey with athletes. [This helps them] regain confidence in their abilities and do their best at competitions."
MCCY Photos by Eldridge Chang