Wrestling her way onto the world stage
She's better known as the first female pro wrestler in Singapore. Now Alexis Lee wants to be recognised internationally.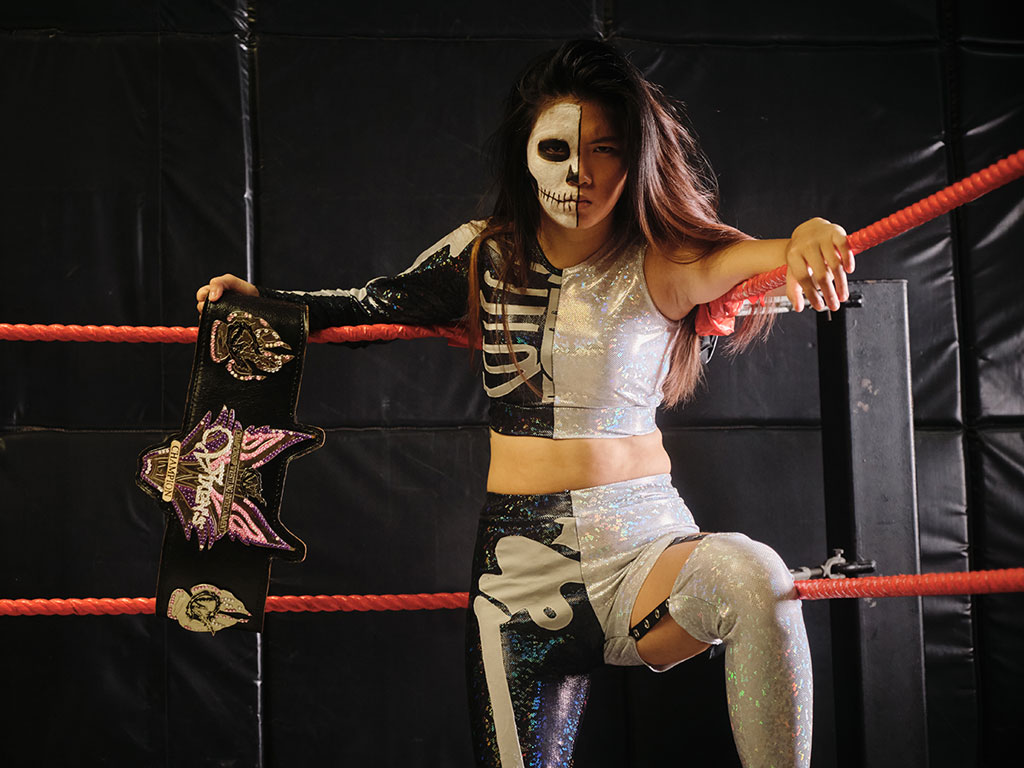 Alexis Lee, who started her pro wrestling journey in Singapore when she was just 18, cuts a menacing figure as Lion City Hit Girl. 
Lion City Hit Girl, as Alexis Lee is known in the ring, has spent nine years enduring chokeslams, cannonballs and rope burns, but Singapore's first female pro wrestler isn't calling it quits just yet. If her journey in Singapore is a preview of what she can achieve on the world stage, you best believe she won't go down without a fight.
In her first pro wrestling outing here in 2013, Alexis fought
three men in front of 300 fans
. It was the first official show for Singapore Pro Wrestling (SPW) and there were no other women in the line-up. It would be more than a year before Alexis faced a female opponent in the ring. The thrill and adrenaline of being in the spotlight spurred her to keep on going, despite being only 18.
Since then, she has put in the work required to make herself known in the niche community here. Alexis saves most of the money she makes from working various jobs — she has worked at a vaccination centre and was a waitress before — to fund her wrestling tours abroad.
Over the years, there have been many reasons for her to throw in the towel. As one of the few women in a male-dominated industry, Alexis has endured catcalling, awkward DMs from fans and unwanted advances from other performers. Instead of being turned off by pro wrestling from these few bad experiences, Alexis and other female wrestlers around the world have established themselves as an important part of the industry. Alexis trains with SPW, Singapore's first pro wrestling gym, and is one of its longest-serving members. Now, she trains other wrestlers three times a week.
Most recently, The Battlefront: Stronghearts Attack had a show on 22nd July, which saw an attendance of over 400 people. After getting jumped by the tag team of Bryson Blade and Trickster, it led to an impromptu tag match between them vs Alexis Lee and Ah Girls Go Army star Kelly Kimberly.
Alexis tells us what keeps her motivated to do backflips off the third rope.
Does being Singapore's first female wrestler come with responsibilities or expectations?
Alexis: I continually push myself, but it's more of a mental or personal thing. It's to make sure that I'm better than the other girls in the region because I'm like "I'm the first". So far, I think I'm doing a good job. I meet the parents of new wrestlers when they come to their first training sessions at the gym. It has become like my 'PR' thing — not personal relations, just parents' relations.

You must be at least 18 years old to join us, so those who are younger will need their parent's permission. Sometimes the parents are concerned about what happens during training sessions and they come and check out the gym. Perhaps, I guess, they are put at ease when they have a woman explaining to them that it's not as dangerous as it looks.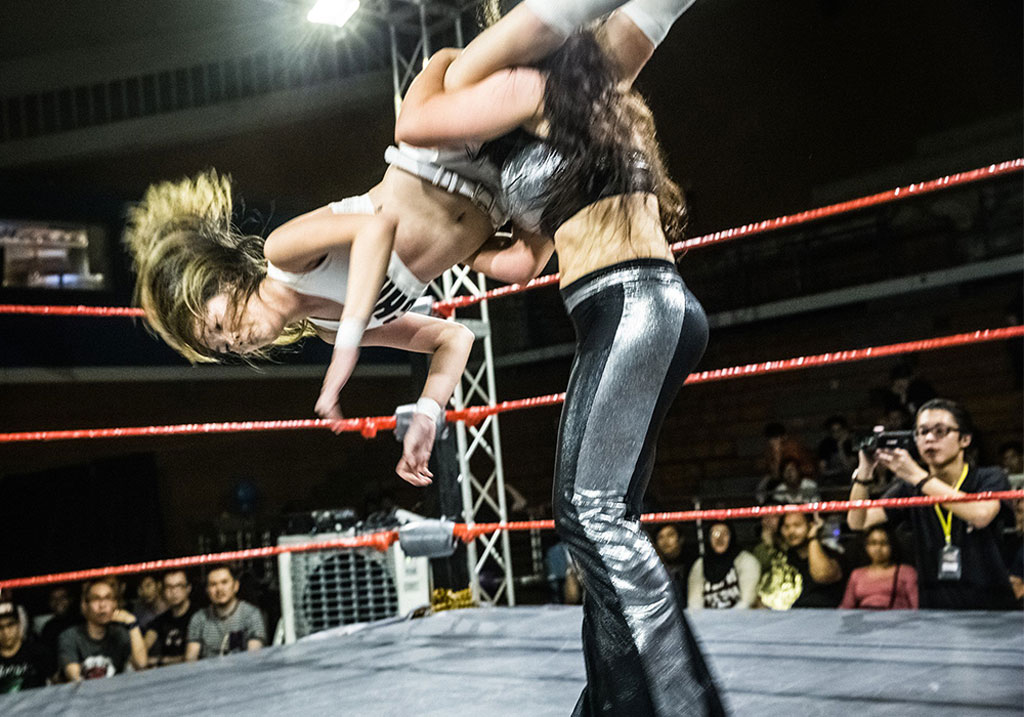 Lion City Hit Girl (in white) had her first match against a woman in 2014 — a year after she started her pro wrestling journey. Attracting women to the industry remains a challenge. Image courtesy of Alexis Lee
Since you started wrestling, have many other female wrestlers joined?
Alexis:
I've had a few girls join the gym and then leave. I'm the first, and I've stayed the longest. There were people who came into the company and tried it for a bit and then decided it's not for them. I mean, it is a tough industry.
I look like The Slenderman, but in human form, so when I started, and sometimes even now, people told me I must gain weight. There was also an incident early on in my career when someone said that if I ever wanted to make it into the World Wrestling Entertainment (WWE) — the American sports entertainment company that is known internationally for pro wrestling — I needed to get a boob job. I was taken aback because I was just 18.
For so long women's wrestling has been underrated and our matches are just fillers for the shows. But in the past few years, it's evolved into something much bigger, and more eyes are on the women wrestlers. There's more equality in the business now.
In past interviews, you have mentioned that your family was against you being a pro wrestler. Has their perception changed?
Alexis:
They have, over the years, finally given up on trying to get me to give up pro wrestling. They are stubborn people, but for now, I've won. I haven't made a mark for myself yet, so my parents still try to advise me to look for other work. Their main concern was always my health. Now, they know that I've been taking care of myself and that wrestling is about mutual respect. They're still worried, but less worried.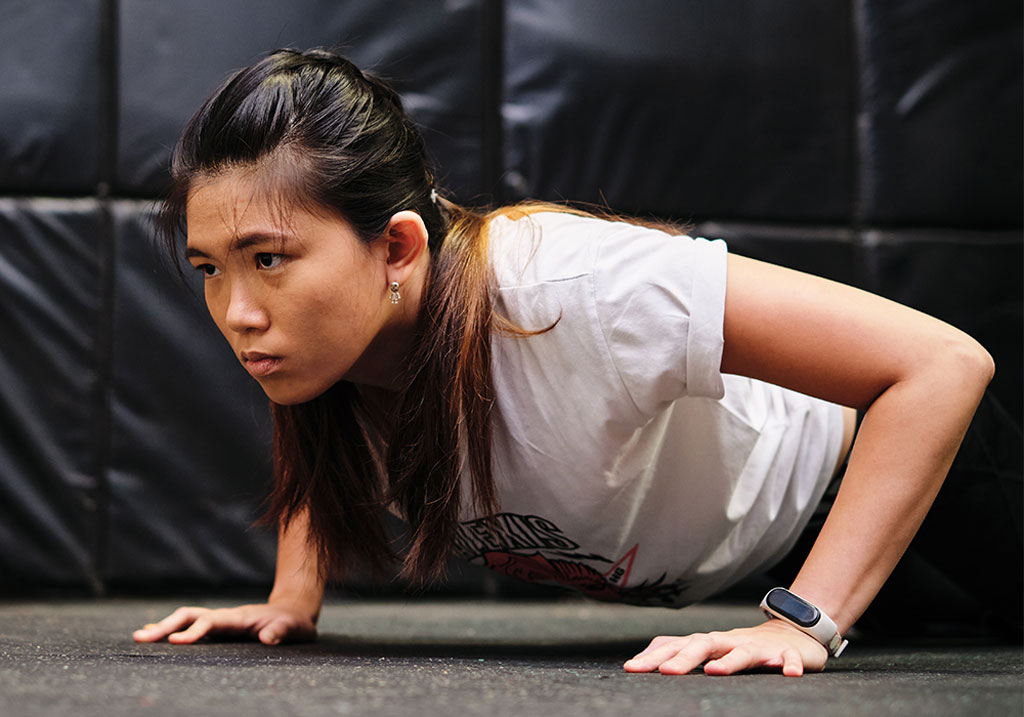 Alexis does her workouts in the SPW gym, though she sometimes heads outside for a run. She isn't particular about her diet and maintains her physique by eating in moderation.
What is your workout schedule like?
Alexis:
I wish I worked out more. I go for classes, either boxing or yoga because I'm trying to become more flexible. Then I have wrestling training once a week, where I'm training some guys so, it's not much training for me. I try to go to the gym three times a week. Then, usually I try to keep myself active at HDB playgrounds, which have fitness facilities, or by running.
How do you take care of your body?
Alexis:
At 27, I'm still at the part (in my life) where I feel like I'm still young, so I don't care so much. Sometimes I feel I should lose weight. It's a constant battle. I can be super healthy one day, and then the next day, I'll be eating McDonald's or KFC. I still eat things in moderation. I don't do crazy veggie diets or things like that. So far, it's working out.
When you tell people you are a pro wrestler, what is the most common reaction?
Alexis:
No one believes me. It's mainly three reactions. They don't know about WWE, or they think wrestling and mixed martial arts (MMA) are the same thing. The most common, though, is staring at me up and down, like, "You're sure you do wrestling?" And then I show them my Instagram and ta-dah! They're like, "Oh my God!" And then they ask me like 10,000 questions. I like the disbelief.
Beyond doing pro wrestling matches, Alexis trains aspiring pro wrestlers. The scene is welcoming of anyone who is keen to battle in the ring.
Wrestling is traditionally mostly big, buff guys, right? How do they react to you?
Alexis: All the wrestlers are very kind to me. They see me as a fellow professional. Meeting all these international guys, they're different people from all walks of life. Everyone has their own story and everyone is accepted.

What has pro wrestling done for you?
Alexis: I started watching pro wrestling because I was being bullied in school and wrestling helped me get through it. It also helped me figure out that I love entertaining and enjoy wrestling, and I want to do something with it. And hopefully one day, through my work in wrestling, I could help someone else in my situation. That's one of the reasons I got into pro wrestling. So far, it has been amazing because I've had people come up to me and tell me how I'm an inspiration to them.

Do you have any advice for any girls who want to join the scene?
Alexis: I guess for girls who want to do it, or those who want to do MMA, the most important thing is to prioritise your safety. Don't do anything that makes you uncomfortable. Always make sure you are safe. If you're ever in any position where you're feeling uncomfortable, just remove yourself from the situation. There is no harm in saying that you're uncomfortable.

How long do you see yourself wrestling?
Alexis: Honestly, I have no idea. I started out wanting to make it at WWE. But from my time in the industry, I've learnt a lot about different things. Stepping into the ring was a big, big step. But then after that, what you do to make yourself relevant or to make yourself stand out is another, even bigger step. I'm just learning so much about myself. I don't know when I will stop.

I want to continue pursuing my dream because the journey has been amazing so far. I've grown so much. There are many places and continents I want to wrestle in. In the next few years, hopefully I can really push myself to throw myself out there. If it doesn't work out soon, I'll probably try to be more 'normal'.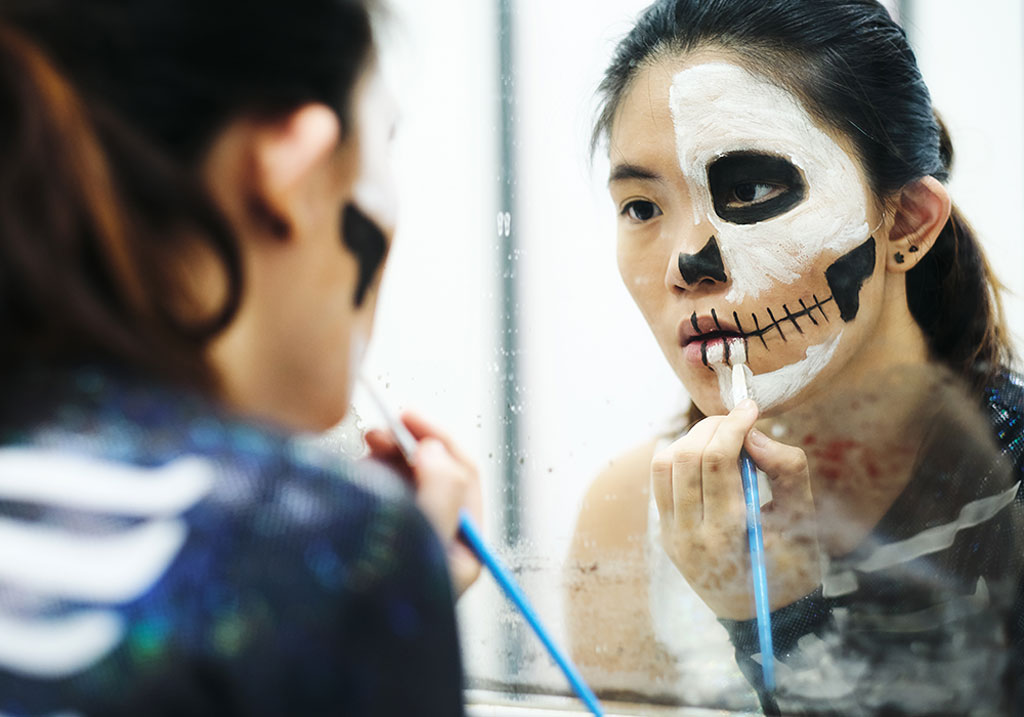 Alexis doesn't concern herself with the haters, especially those who may not understand what pro wrestling is about. She keeps focused on being herself and embraces her quirks.
What has been your biggest takeaway from pro wrestling?
Alexis:
The most important thing for me is that you have to always be yourself. There's only one of you. There'll be people who accept you, there'll be people who don't. Ignore the haters. Just truly show yourself as weird as it may be because I mean, we are all weirdos. It's our time to make it in our so-called 'normal world'? I mean, what's normal even?
To follow Alexis' pro wrestling journey, check out her
Facebook page
or her Instagram @alexis_friggin_lee. Keen to become a pro wrestler? Head over to
Singapore Pro Wrestling
, which has classes and training sessions that help aspiring wrestlers get ready for the ring.