Searching For A Sound Gig
Wendy Lum gave up a job as a marketer to start a new career. The allure of sound healing and a chance to help others were reasons to drop out of the rat race.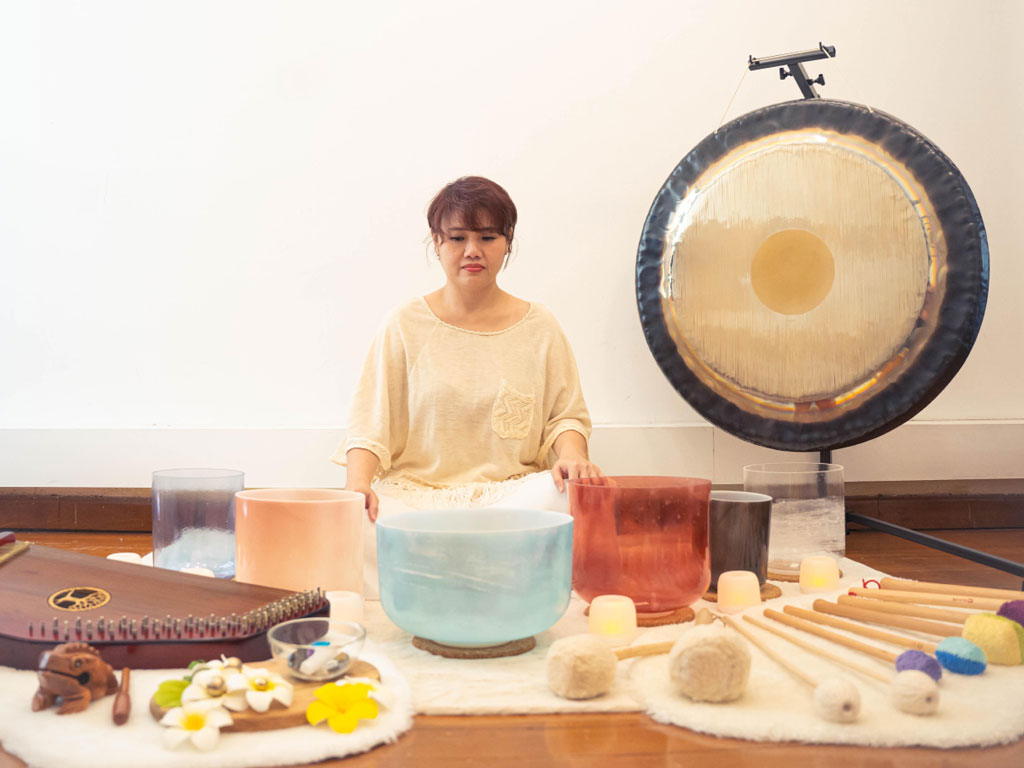 Intrigued by the benefits of sound healing, Wendy Lum went for courses to become a practitioner and bought instruments to start conducting sound healing sessions.
For 60 to 70 minutes, participants in Wendy Lum's sound healing session lie or sit on a mat, or relax in a hammock in a dimly lit room while she uses various tools such as a therapy harp, a gong, alchemy crystal bowls or the euphone. This may sound like a very odd spa session, but according to Wendy, participants enjoy better sleep and find relief from stress, anxiety and depression after these sessions.

"Many people emerge from the experience feeling lighter, refreshed and rejuvenated."

Wendy is among a handful of sound healers in Singapore, a niche profession that is growing in response to stressed-out city dwellers.

"More than ever, people are opening their minds to new ways of eating and healing. Organic foods, yoga, meditation and mindfulness have begun to play an important role in many people's lives."

But how does sound healing work? Wendy believes that everything in the universe is in a state of vibration, including humans. When our cells resonate at an unusual frequency, we become dissonant and therefore, unhealthy, she says.

"Stress that's left unchecked can lead to many health problems such as high blood pressure, heart disease, obesity and depression."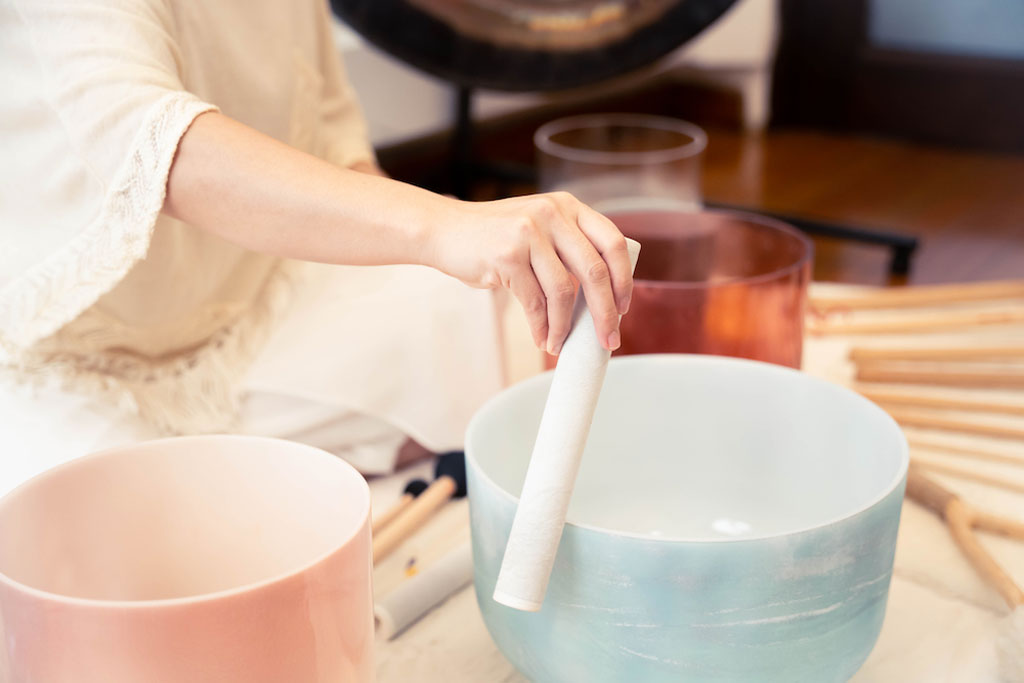 Serious about her career switch, Wendy invested a lot into getting the best equipment for her practice.
After having "intriguing and mind-blowing experiences" as a participant, Wendy reached out to an instructor based in America to study the therapy harp. Looking back, she believes deciding to master the instrument was the right decision for her.

"Instead of living a life of 'what ifs', I wanted to help more people to feel better in this increasingly stressful society. I feel greater joy is experienced by giving and receiving in return."

At first, her family and friends couldn't understand why she was giving up a good office job and they were only half convinced when she explained further.


But the career switch came at a steep price. "I invested in various sound instruments, such as the 99 per cent pure quartz alchemy crystal bowls and on training (courses). I worked on getting myself certified over the span of one year and these added up to a cost in the range of five figures."

She later became one of the first practitioners in Singapore to use a customised therapy harp and a customised euphone in sound healing sessions, and now conducts sessions at selected studios and spaces.

According to Wendy, the therapy harp, gong and alchemy crystal bowls are often perceived as some of the most accessible and effective sound healing instrument possible. She says the music enters the body through the nervous system, bones, muscles and skin, resonating with the complex and vast range of cellular vibrations in the human body and mind.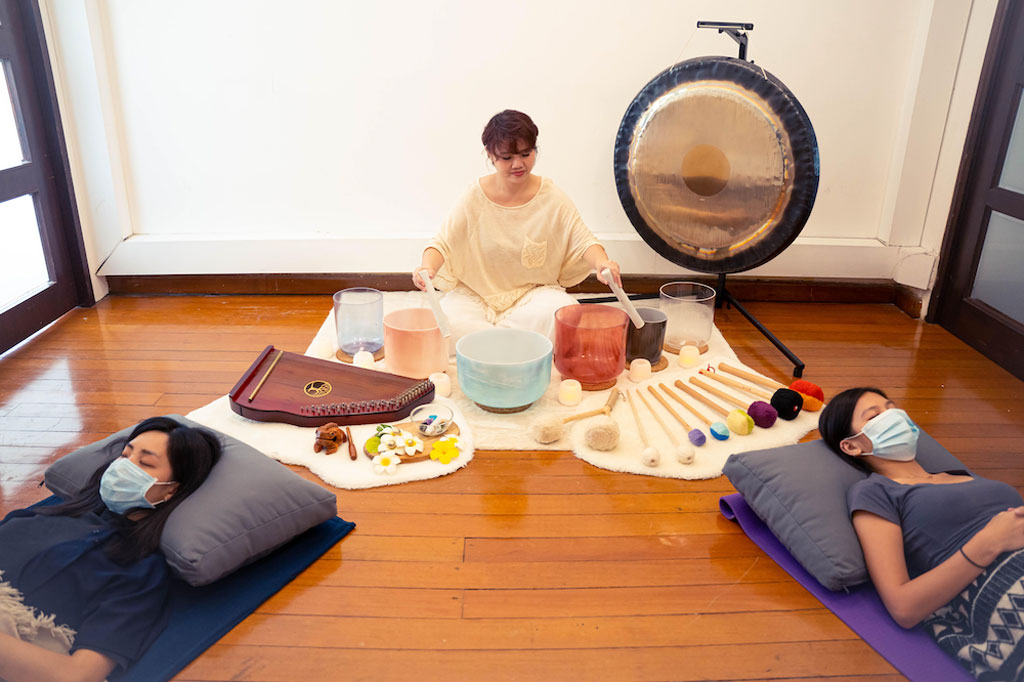 It's not unusual for participants in Wendy's class to doze off. She uses a therapy harp, a gong, alchemy crystal bowls and other complementary sound healing tools, which release vibrations that are said to relax the mind and body.
But can a healing session without physical contact be effective? Wendy is aware of sceptics and says that people in Asia may not always be keen to try unconventional therapy.
She quotes a
2016 study
published in the Journal of Evidence-Based Integrative Medicine, which discovered that hour-long sound meditations help to reduce tension, anger, anxiety, pain and increase spiritual well-being amongst adults.
However, Wendy recommends sound healing to people who may feel intimidated by traditional yoga classes or are uncomfortable with sitting up straight for long durations. These sound healing sessions are so relaxing that first-timers often fall into deep sleep.
"I had to wake them up when I was done packing up and ready to leave the place!" she says, with a laugh. She adds, "People attain relaxation at different speeds; some simply go deeper than others much quicker."
Wendy admits that while the longevity of her job is uncertain, she has no plans to make any switch. "Life is simply far too short and we shouldn't feel miserable at work all the time. A fulfilling job should tap into our passions and bring us joy."
Follow Wendy
(@wenyogaheal)
on Facebook and Instagram for details on her sessions and self-care tips.