5 Sports you didn't know were at the SEA Games
The inclusion of new sports at the recent Tokyo Olympics 2020 left athletes rejoicing as they got to compete on the biggest stage in the world. However, this year's edition of the SEA Games, which will take place in Hanoi from 12 - 23 May 2022, will see Singapore's skilled athletes take part in many sports — some of which you may've never even heard of!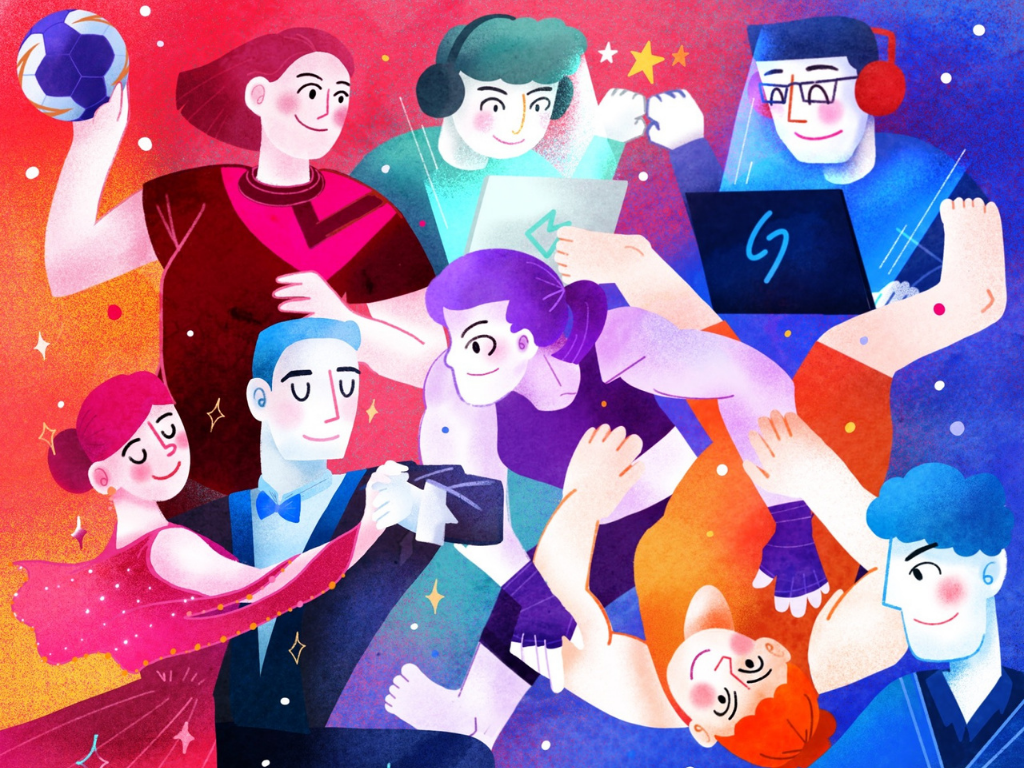 Esports, Chess, Dancesport, Indoor Handball, and Wrestling are some of this year's unique and unusual highlights. Read on to brush up on your sports knowledge as Games season comes upon us!

A Click Away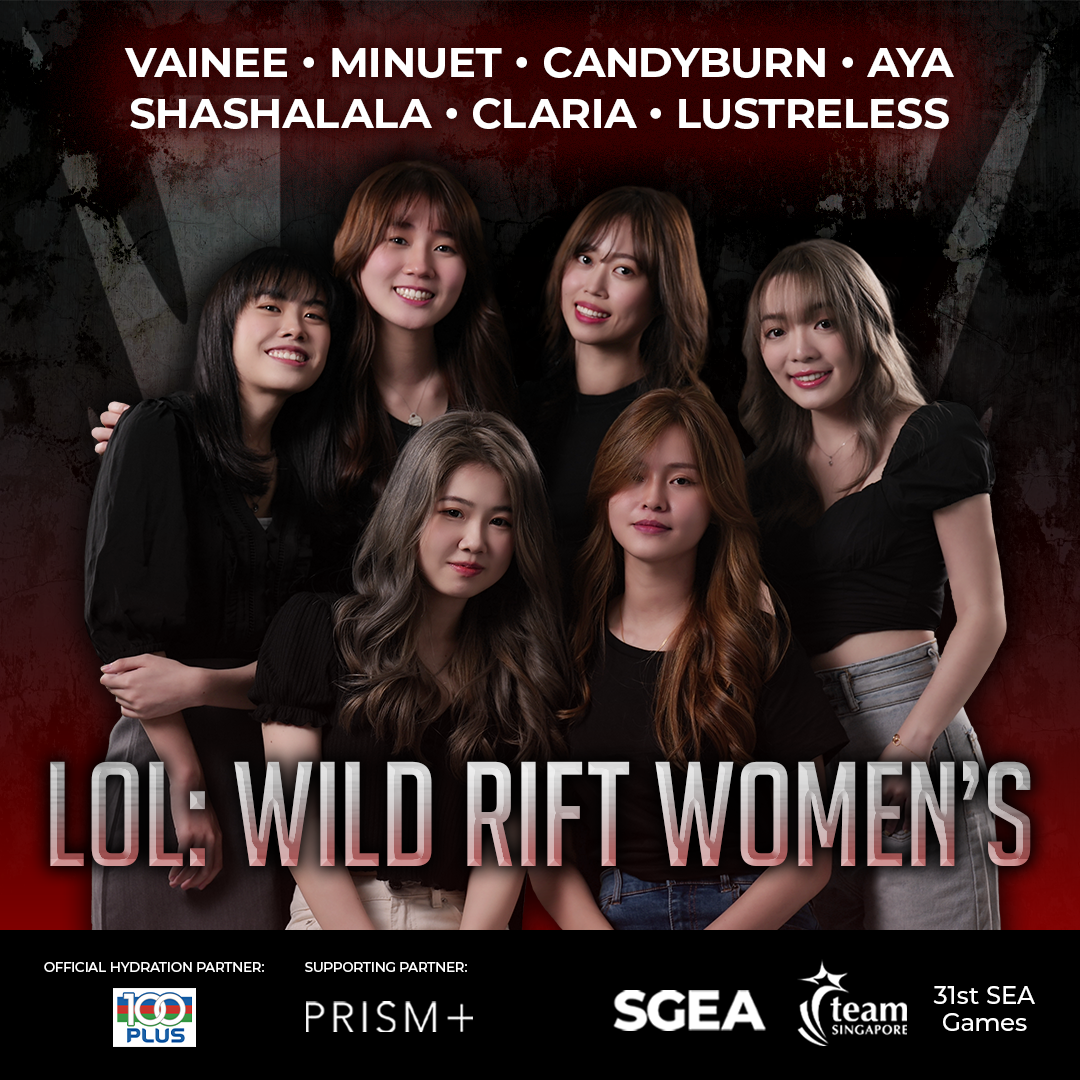 Singapore's League of Legends (Wild Rift) Women's Team
You might have heard of Esports and the booming industry around it, but what exactly is it? Short for 'electronic sports,' Esports consists of organised competitive gaming. Much like traditional sports, Esports players compete either as individuals or in teams. Professional players partake in rigorous competitions where skills, dexterity and in-game knowledge are put to the test.
Across the world, Esports is no longer considered a niche hobby as spectatorship numbers have surged in recent years. Closer to home in Southeast Asia, it's estimated that there are around 225 million gaming and Esports fans, so it's no surprise that Esports made its
debut
at the 2019 SEA Games.
Last year's SEA Games
included popular mobile and PC-based gaming titles such as League of Legends, FIFA Online 4, PUBG Mobile, and Mobile Legends: Bang Bang. 2019 saw Singaporean athletes clinch two medals, with Thomas Kopankiewicz taking home a Silver medal in the strategy game StarCraft II and Chew Khai Kiat winning a Bronze medal in the digital card game Hearthstone.
This year, teams will represent Singapore in a variety of games, such as League of Legends (PC), League of Legends (Wild Rift) - Men's, League of Legends (Wild Rift) - Women's, Mobile Legends: Bang Bang and Fifa Online 4. Be sure to catch our teams in action!
Read our feature on local women esport gamers
here
!
Checkmate
As a physically and mentally rigorous game, the International Olympic Committee recognises chess as a sport. Although commonly viewed as predominantly mental, physical health and fitness is a key element to success for chess players at the elite level, as athletes have to concentrate and contemplate strategies for hours on end.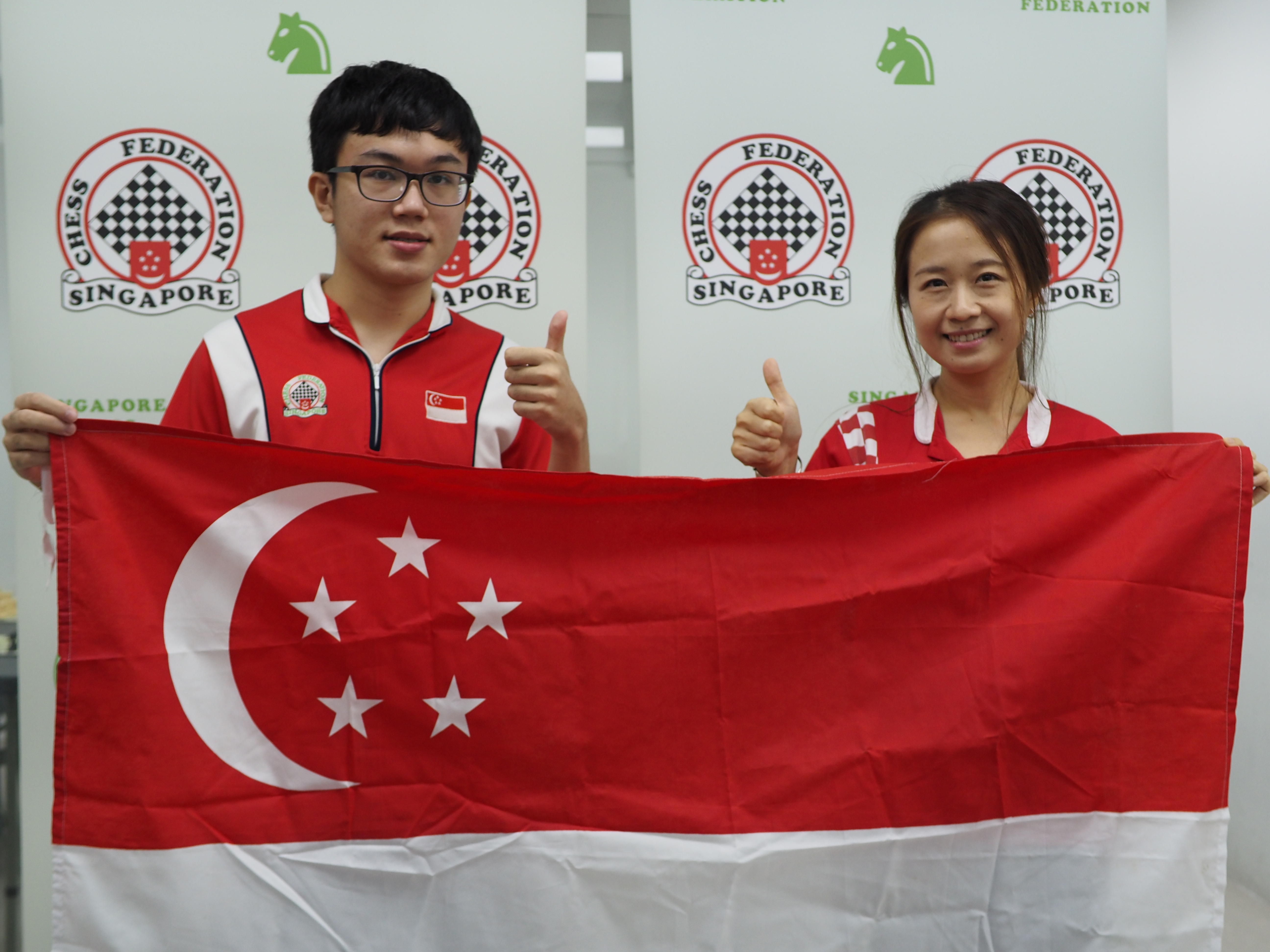 Ting Jingyao and Gong Qianyun, who are representing Singapore in Chess at the 2022 SEA Games.
First premiering at the SEA Games in 2003, chess remains popular in the region. Previous SEA Games saw the inclusion of three categories, ranging from standard, blitz, and rapid; with the latter two categories giving athletes less time than usual to consider their moves.
In 2019, Gong Qianyun did Singapore proud as she beat 9 other contenders, which included Vietnam's highest rated female player Pham Le Thao Nguyen, and skilfully clinched the Gold medal.
Her victory turned out to be a key moment in Singapore's sporting history, as her win secured our 900th medal at the SEA Games.
The World Chess Federation also deemed her 'Woman Grandmaster' in 2018, which is the highest title a woman can earn in chess.
Qianyun and Ting Jingyao —who holds the title of International Master — will head to this year's SEA Games in Hanoi.
Waltzing to Victory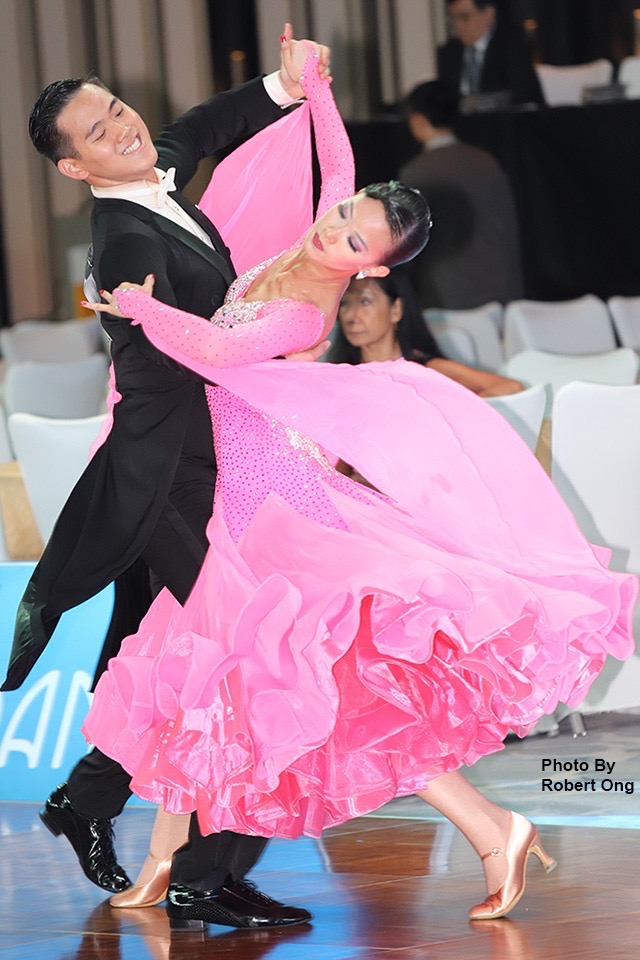 Siblings Jerome and Rachel Teo. Image credit: Robert Ong
Anyone who has taken a dance class before can attest to the sheer amount of strength, agility and vigour needed to perform. So it makes sense that Dancesport has made its way into the SEA Games, with the sport spanning standard genres like Tango and Slow Foxtrot to Latin American genre of Cha Cha Cha and Pasodoble. Dancesport has only been featured three times in past SEA Games, taking place in 2005, 2007, and 2019.
Siblings Jerome and Rachel Teo brought Dancesport to the forefront as they elegantly danced their way to victory in 2019, where they attained a Silver medal in the Slow Foxtrot and two Bronze medals in the Waltz and Viennese Waltz.
What's most impressive is that the siblings clinched these victories while juggling their university studies. On this, the duo
previously shared
, "Though tough at times and with our academics at stake, our passion and commitment to dancesport held us through it all."
While Jerome and Rachel will represent Singapore again in this year's Games, they will also be joined by Latin American dancers Chelsy and Gary Tsan.
Helping Hands
Everyone has heard of football, but how about handball? The dynamic team sport sees teams of seven (six players and a goalkeeper) pass a ball with their hands to score a goal in an indoor arena. Players score goals when the ball enters the goalpost and completely passes over the goal line.
Rules-wise, handball blends aspects of various other sports, such as football, basketball, and rugby. Players are allowed to use their arms, hands, bodies, or heads to interact with the ball. Each team's mastery of attacking and defensive manoeuvres is crucial to emerging victorious.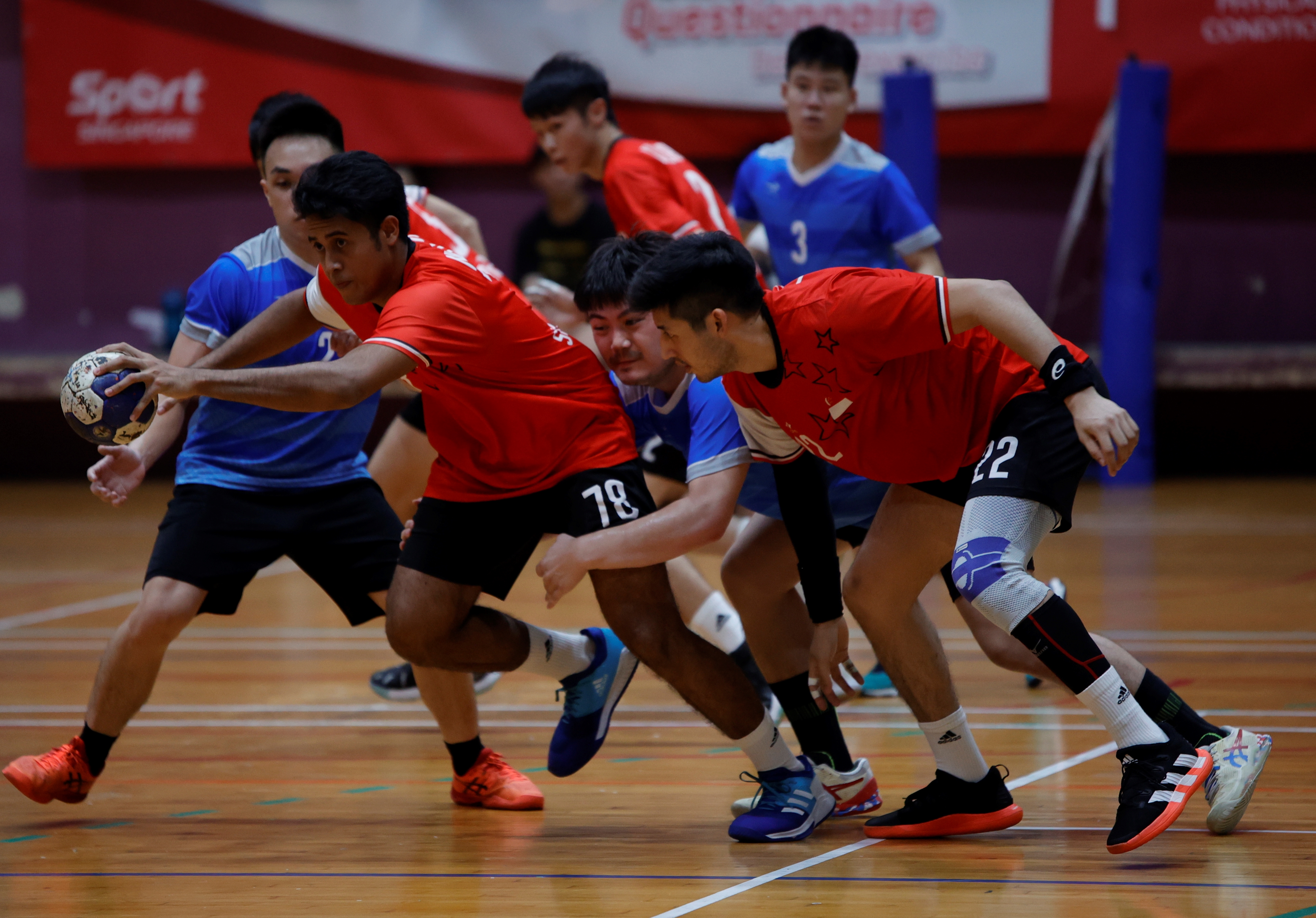 Singapore Men's Team
Handball is also commonly played in two arenas, namely on the beach and indoors. While indoor handball was first introduced in the 2003 SEA Games in Hanoi, this year marks the return of the sport as well as Singapore's participation in it since 2007. Stay tuned to see how our handball team fares at the Games this year!

Fighting for Glory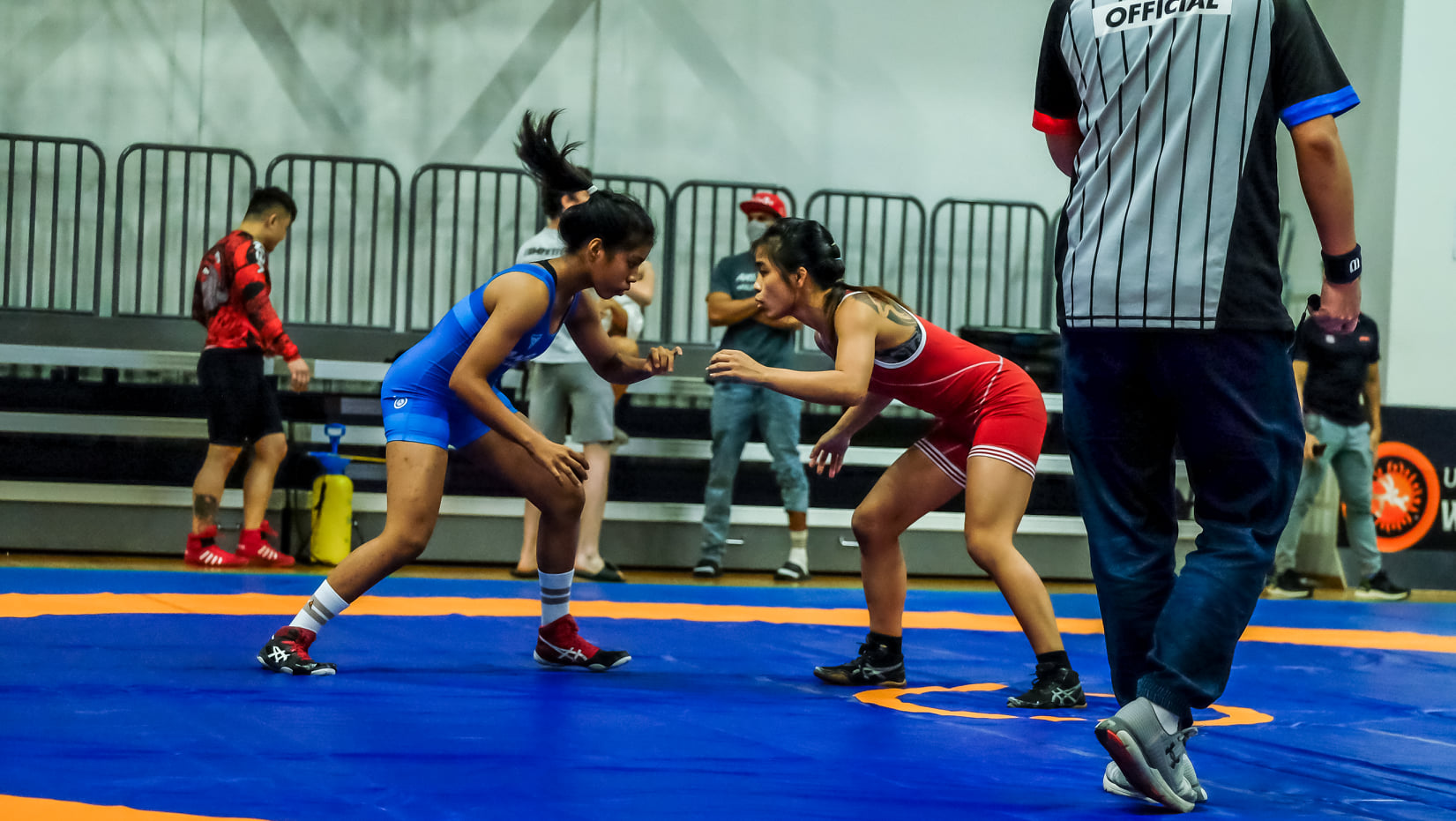 Image credit: Singapore Wrestling
Wrestling might not come to mind when we think about the SEA Games, but did you know that Singapore clinched three Bronze medals in the combat sport in 2019? Yap Su Jun, Madeleine Wee, and Lou Hong Yeow represented the country in wrestling in 2019, with each one of them taking home a Bronze medal.

Wrestling is split into weight classes and multiple style categories. The SEA Games typically include two key wrestling styles, namely the Greco-Roman and Freestyle categories. A key difference between the two is that Freestyle wrestling allows combatants to use their legs, while Greco-Roman wrestling doesn't — resulting in different wrestling techniques.

Representing Singapore in the Freestyle category are Lou Hong Yeow, Chow Weng Luen Gary, and Danielle Lim. Timothy Loh will be the only wrestler taking part in the Greco-Roman category.