On whether happiness is a science: Sherman Ho
In celebration of MCCY's 10th Anniversary, we speak to individuals who are forging the charge in the arts, heritage, community and youth, and sports sectors. In today's spotlight, we have Sherman Ho, co-founder of Happiness Initiative, a social enterprise that translates research into programmes and products that empower people to take ownership of their own well-being.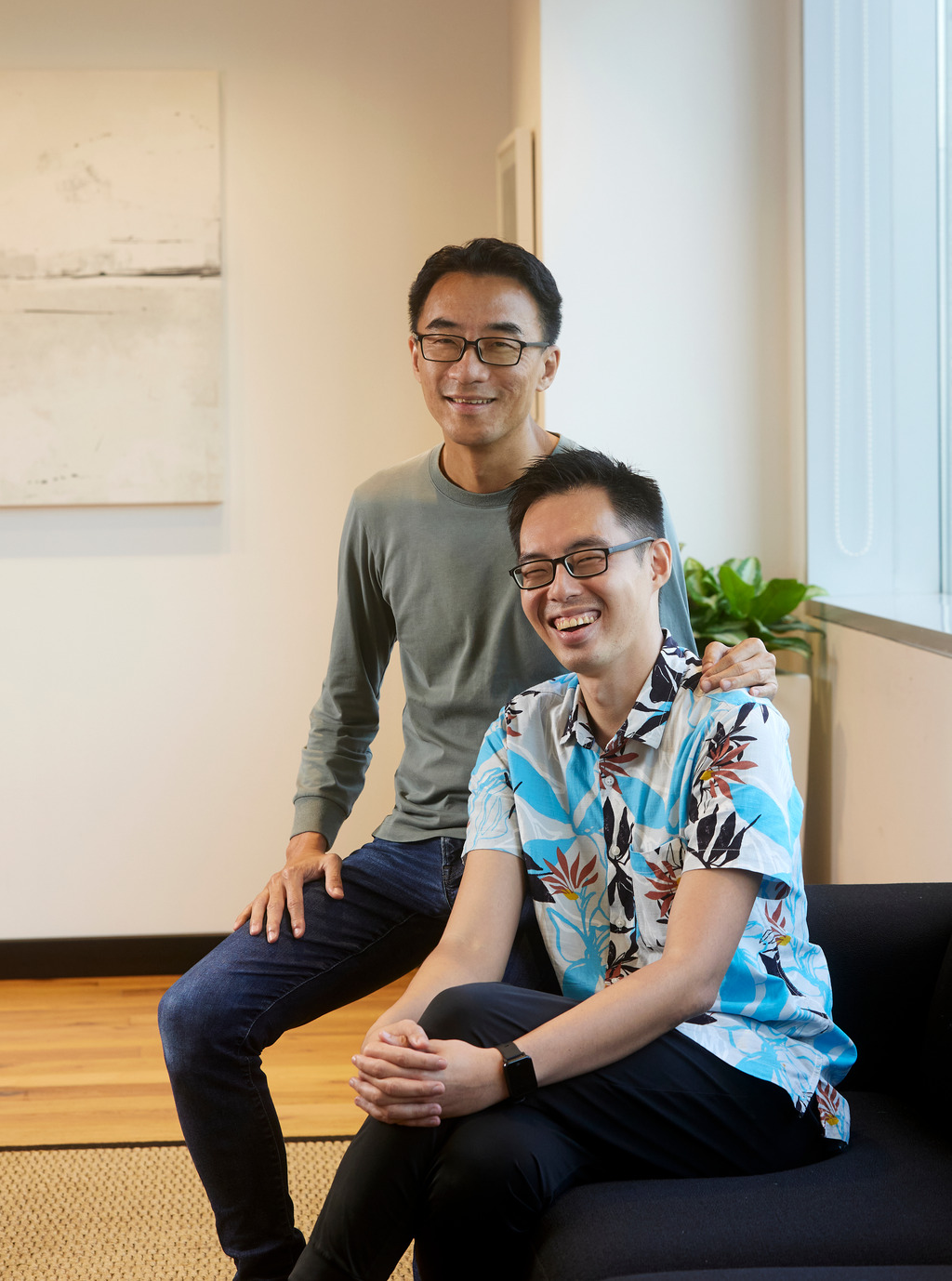 Portrait of Simon (left) and Sherman (right), founders of the Happiness Initiative.
The question that started it all
Discovering what makes you a fulfilled person is no easy feat, but that was the premise on which the Happiness Initiative was built. Before establishing the social enterprise, Sherman had spent several months in North and West Africa in his previous job as a commodities trader. Spending time in these less developed countries prompted Sherman to wonder, "for all that we have in Singapore, why are we still unhappy?"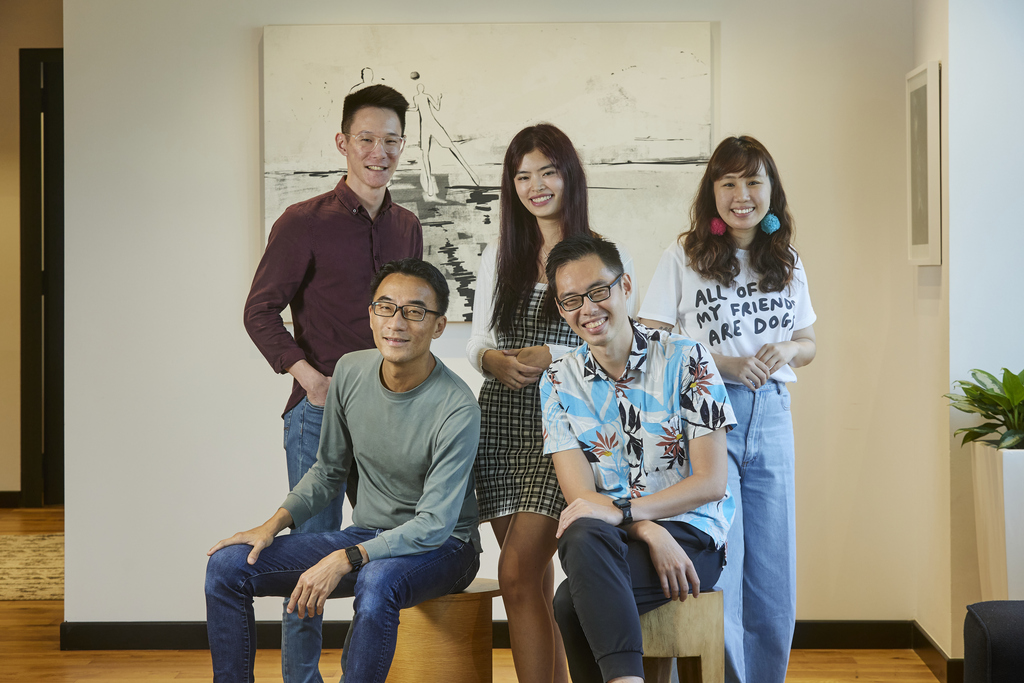 Portrait of Team Happiness Initiative. First row (left to right): Simon, Co-founder. Sherman, Co-founder. Second row (left to right): Lennard, Training and Development Manager. Michel, Research Manager. Alicia, Marketing Coordinator. 
With a similar interest in the science of happiness, Sherman was joined by his friend and Co-founder Simon Leow, whose research focuses on positive psychology. One thing led to another and in 2017, the Happiness Initiative was born. Today, the social enterprise provides access to well-being skills, striving to help people find a sense of purpose in life and build strong relationships with others.
Building social support
Outside of the Happiness Initiative, Sherman is also a member of the
SG Mental Well-Being Network's Steering Committee
.
The Network was launched to foster collaboration among people in the mental health and well-being space to create a greater impact. It emphasizes community and peer support for mental well-being.
The Well-Being Circles, which is coordinated by the Network, links social service agencies and non-profit organisations and ensures that the resources are split island-wide. These circles, which are currently being piloted in heartlands, will allow members to befriend and support one another through tough times.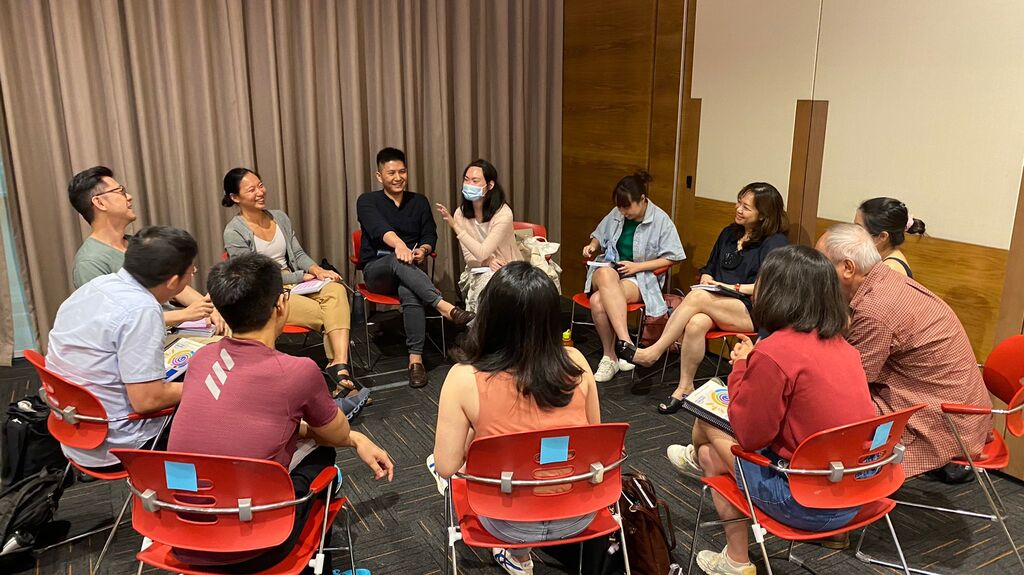 Well-Being Circles Leaders Training. Image credit: Happiness Initiative.
"The idea was to organise well-being circles that are run in different communities and run by different partners to connect people [and help them] learn about various aspects of mental health and well-being," he explained.
Working with the steering committee has opened Sherman's eyes to "what other people are doing" and "how much resources and effort are being put in" to ensure that there is sufficient support within the community.
While the Well-Being Circles were only established a few months ago, Sherman believes that "it's rewarding to see so many passionate people making a difference in this space," while building trust and understanding with others along the way.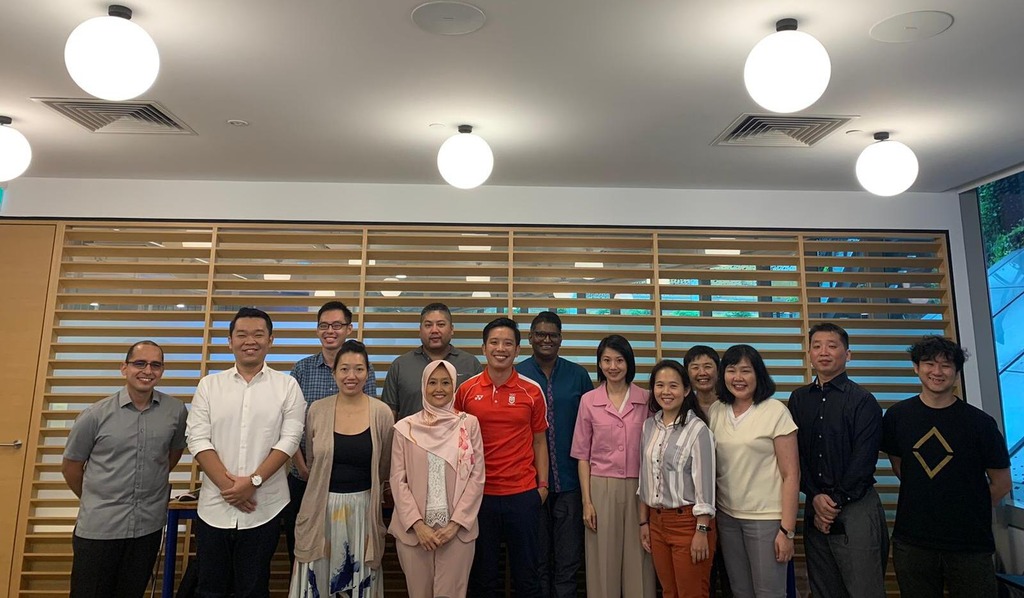 Sherman with members of the SG Mental Well-Being Network Steering Committee. Image credit: Minister of State, Ministry of Culture, Community and Youth & Ministry of Trade and Industry, Alvin Tan.
Engaging the wider community
Separate from his work on the Committee, Sherman's passion for the well-being space is evident, as he spends a lot of time running the Happiness Initiative's own Well-being Circles programmes.
The Happiness Initiative's programme focuses on drawing participants' attention to the different facets of one's well-being, such as one's mindset, sense of purpose, passion, relationship, and altruism.
"One of the most fulfilling experiences was hearing firsthand how participants in the Well-being Circles programmes share with us about how the programme has changed their lives," he enthused. "I think it really makes the work I do very meaningful, and motivates me to continue doing it."
When it comes to engaging youths, Sherman shared that the "one thing that doesn't sit well with youths is taking a 'top-down' approach".
He is heartened that MCCY has established platforms for youths to come together to network and to show their support for one another, as this can empower them to create a positive impact on society, and also offer them a guiding hand if they encounter challenges.
Moving forward, he hopes that MCCY will continue to foster partnerships and "build on what they are doing and spend as much, if not more time, enabling community organisations to thrive." Not only will this foster a sense of independence in the people involved, but allow them to have a sense of empowerment over their own future and lives.
Keen to read more on other individuals who have made a difference in the arts, heritage, community and youth, and sports sector? Find out more here:
•
On faith, racial harmony and X-men: Nazhath Faheema
•
Access to art is a right, not a privilege: Chong Siak Ching