Serving up laughs, one meme at a time
Two platoon mates saw an opportunity to lighten the mood for their fellow national servicemen. So they started Memedef — a social media meme page — on a whim.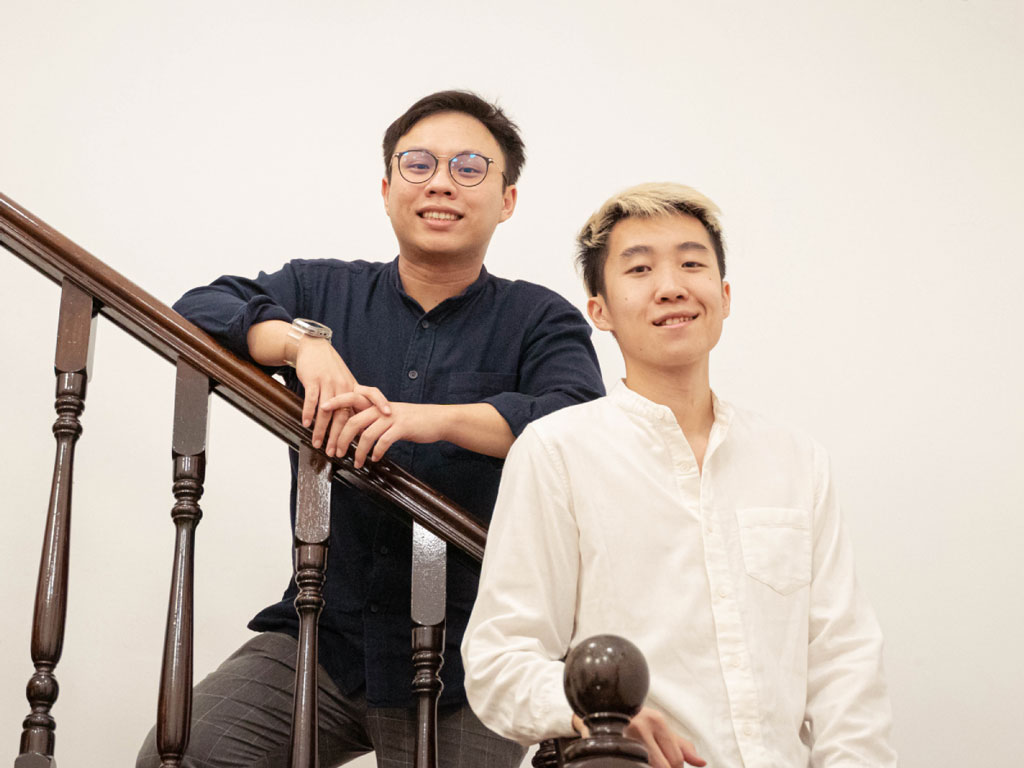 Jonathan Lee (left) and Raphael Yee (right) launched their hit meme site Memedef in 2018 and has seen it grow massively as many resonated with their humour.
It first started as an inside joke between two National Service (NS) enlistees. But little did Raphael Yee and Jonathan Lee realise that they would be the force behind one of the largest meme communities in the country, cementing their status as true memelords.
Over two years in the army, these former platoon mates built Memedef, which now has more than 100,000 users across multiple social media platforms. Known for its timely and contextual memes, Memedef is a light-hearted take on NS.

The page's humour riffs on shared experiences from National Service. (Image courtesy of Memedef)
"We felt that the PES Cs and Es were very underrepresented in NS conversations," says Raphael. PES, or Physical Employment Standard, is a classification currently assigned to recruits when they enter NS depending on their medical condition and determines their vocation. It ranges from PES A, who are recruits fit for frontline operational duties, to PES F, who are men deemed medically unfit for any form of service.
We wanted to make sure they had a voice too, and that they know we're out there thinking about their NS lives too.
The page exploded after its launch in February 2018, gathering 16,000 page likes after just one month.

But the duo soon received word that their superiors were unhappy with the page's content, and wrote a post explaining how Memedef was not set up to troll the Singapore Armed Forces (SAF), but as Raphael puts it, to "be the voice for the men who sacrifice two years of their lives for their country."

Likewise, their parents had their reservations. Jonathan's parents were against the idea of him putting his views on a platform, which they felt could be very easily misunderstood by the older generation. But soon, their sentiments changed after Memedef was featured in the media.

There has been a shift in how memes are perceived, especially to the general public, and it could potentially be a powerful tool for communicating with young Singaporeans, Raphael says.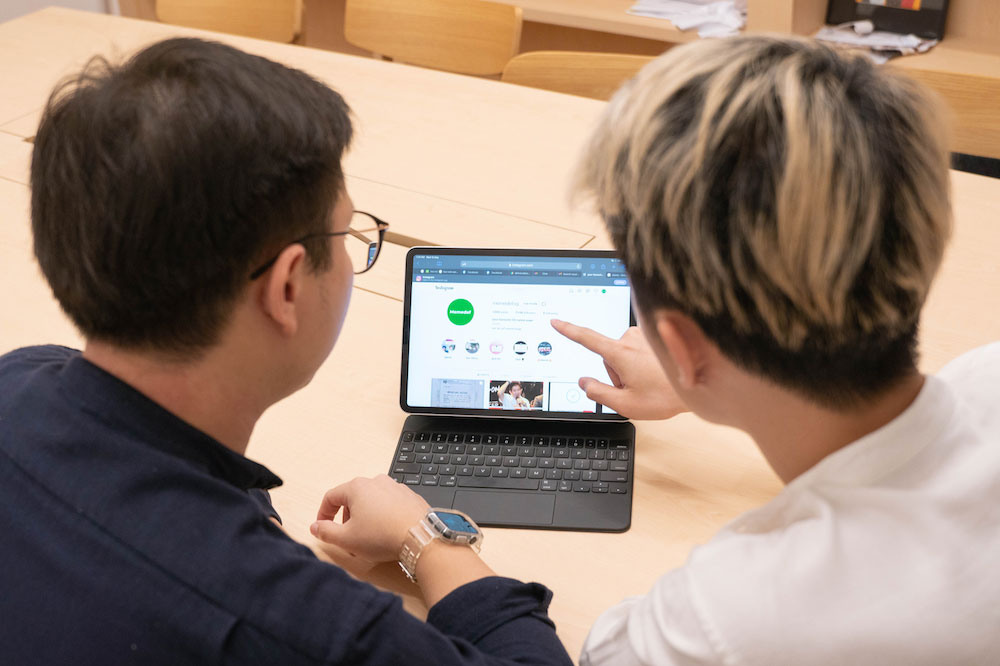 Although they ran into some roadblocks at the start, Raphael and Jonathan were committed to growing Memedef. The support from the online community has encouraged them to continue making memes. 
"I think the most obvious example of how Singapore's current affairs has seeped into memes has to be how quickly memes about the Circuit Breaker sprung up. As soon as PM Lee announced the new measures, we saw memes talking about everything from 50 shades of (DORSCON) Orange to PM Lee's magical cup."

As the digital generation grows and matures, it isn't just individuals who are accepting of this phenomenon. Organisations from neighbourhood police posts to Temasek Holdings have started using humour in their campaigns. It reflects the shifting perception people have towards memes both at an individual and corporate level.

Raphael adds, "A major institution like Temasek chose to take a risk and did something to break the status quo of public communications here. While memes have always been around, I think we're seeing a shift in the way memes are perceived, especially to the general public. We now see more and more average Singaporeans finding this relatable."


But with increased acceptance comes bigger responsibilities. As both founding members have completed their NS, they now have time to improve their passion. They have roped in other administrators to help run Memedef, such as content lead Goh Yi Shen and content creator Riqi Hanzrudyn.

The founders share that they are inspired to eventually start a social media-centric business, where those like SGAG have gone on to become full-fledged creative agencies. "A successful comedy-based company has to strike the right balance between being a creator and being an agency."

It's possible to make a post so funny that even though it's sponsored, it's valued just as much as the others.
At this point, they see Memedef as more than just creating content for fun. Eventually, they hope to use it as a platform for advocacy — a place where people can gather and bond over shared experiences in the army to improve it for the better.