Dare to dream: Loh Kean Yew
Kaya speaks to individuals who are leading the charge in the arts, heritage, community and youth, and sports sectors. In today's spotlight, we have Singapore's badminton champion, Loh Kean Yew.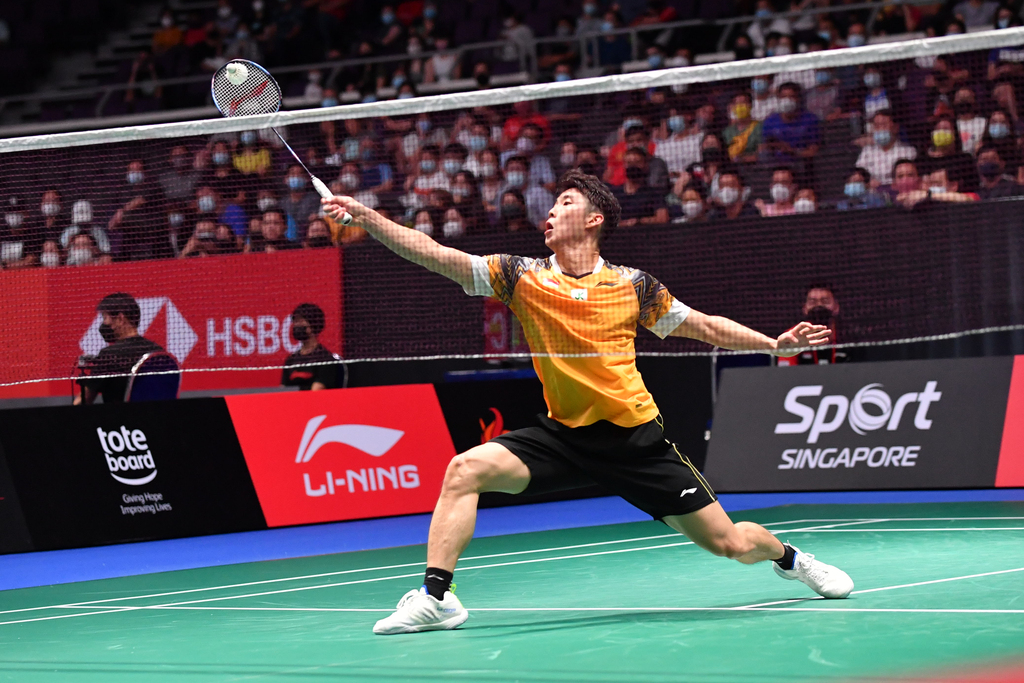 Loh Kean Yew representing Singapore at the Singapore Open 2022. Photo credit: Singapore Badminton Association
From playing in the courtyard to the world stage
Kean Yew may boast the title of being Singapore's first badminton world champion, but it all started from playing leisurely in his courtyard at home. Kean Yew reveals that he used to play with his older brother Kean Hean while growing up in Penang, and their competitive nature spurred them on to get better at the sport. Now, they are both Team Singapore athletes. "My older brother whom I've always looked up to was the reason I picked up badminton," he recalls.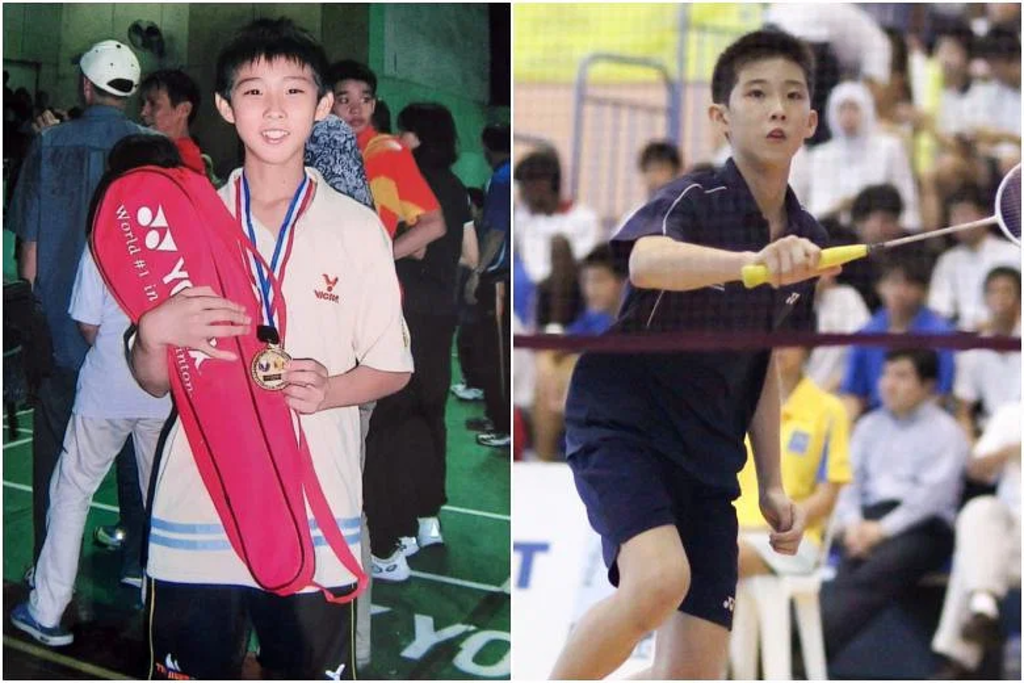 Kean Yew's younger self. Photo credit: Singapore Sports School 
The road to going full-time did not come without its sacrifices. From a young age, he sacrificed quality time with family and friends to focus on badminton. "After a long day at school, while everybody was out spending time with their friends and family, I chose badminton practice because I knew I wanted to be great at it," he recounts. Yet, he counts it a privilege as his parents were fully supportive of his pursuit in the sport.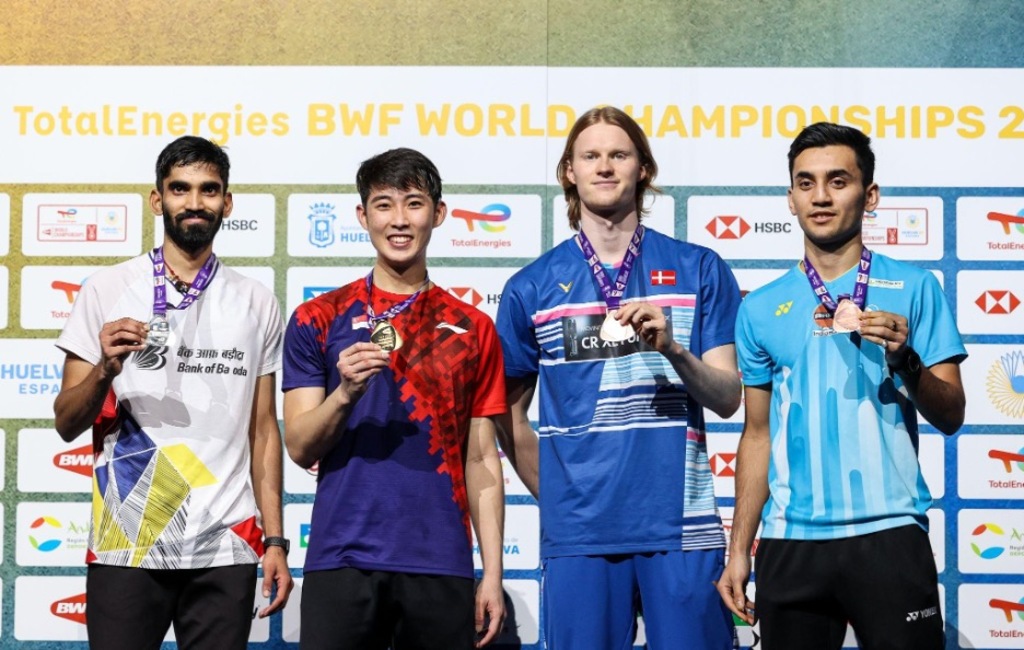 Loh Kean Yew at BWF World Championships 2021 becoming Singapore's first world champion. Photo credit: Singapore Badminton Association
Fuelled by fans
When asked how he spends his time apart from training vigorously six times weekly, he says that he uses half the time to recharge, and the other half to meet family and friends and reply to comments from fans. The support from badminton fans clearly fuels him - mentioning his gratitude for them, he shares that their enthusiasm and avid chants are what energises him during matches.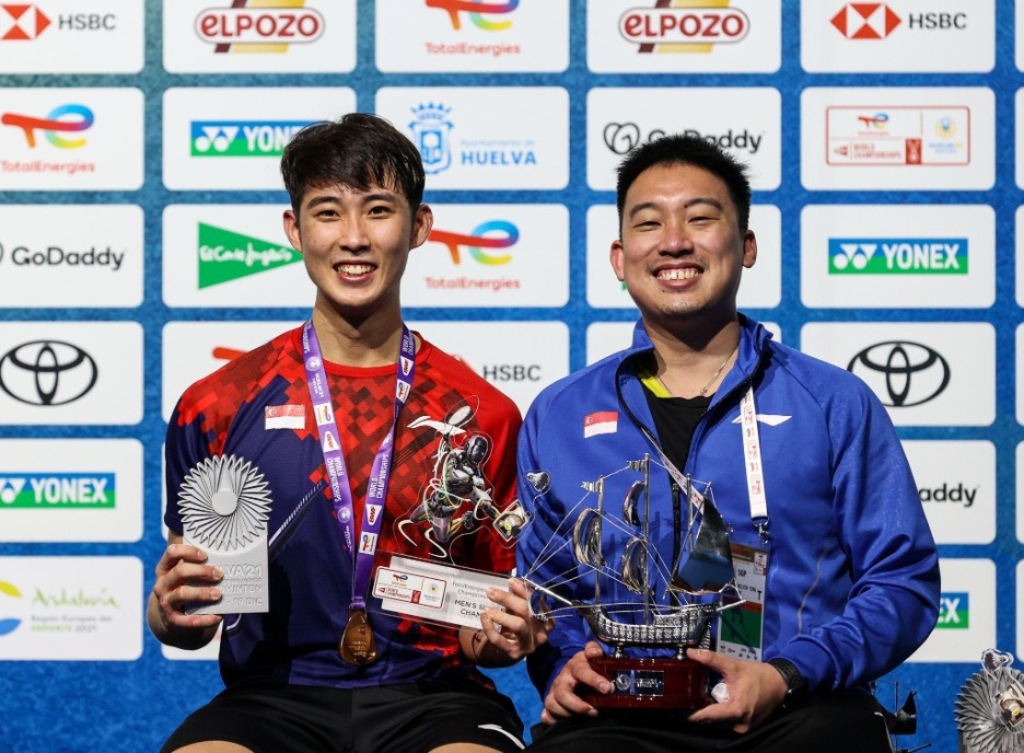 Loh Kean Yew and Coach Kelvin Ho. Photo credit: Singapore Badminton Association
Leaving a legacy
"I am still in awe about the improvements in my world ranking," he confesses - unsurprisingly so, after rising from rank 39 to a career high of world number 3 within the space of 12 months. Still, the shuttler has much more he wants to achieve. Besides continuing to represent Singapore on the world stage and competing at the highest levels, he shares that he aspires to build a lasting legacy in sports and be an inspiration to future generations.


Loh Kean Yew at the Singapore Open 2022. Photo Credit: Singapore Badminton Association
Kean Yew also hopes that more Singaporeans will choose sports as a professional career, noting the presence of many talented sporting individuals. When asked what advice he has for those intending to pursue sports professionally, Kean Yew readily shares what got him to where he is today.
Dare to dream and work for it. Drive and perseverance are key ingredients, give it your all, do your best and always be looking for ways to improve."
All the best to Kean Yew for the upcoming SEA Games!
Keen to read more on other individuals who have made a difference in the arts, heritage, community and youth, and sports sector? Find out more here: